Whether you're new to podcasting or an experienced professional, it can be tricky to keep coming up with fresh ideas. Get inspired with these podcast ideas you should try to breathe new life into your shows.
Get Inspired with 50 Podcast Ideas
Save yourself some time. Watch our 5 part video series exploring the most interesting ideas every podcaster should try.
#1. Target Specific People or Places (AKA Go Super Niche)
Make a podcast for people to listen to in the hairdressers or whilst exercising at the gym.
Make a podcast for police officers or parents. A good example of a parenting podcast is the One Bad Mother podcast. This podcast focuses on the trials and tribulations of parenting and everything it entails in a funny and honest way.

#2. Find Films/Books You Haven't Seen, Then Guess What You Think Will Happen
Think of films that everyone has seen or books that everyone has read that you haven't and make predictions on what will happen and give your opinions.
Think of films that are notoriously bad, watch them and describe bad moments to the audience.
Find films or books you know you'll hate, then either watch or read them and debate it with a super fan. A great example of this is the Potterless Podcast. In this podcast, a 25-year-old man reads the Harry Potter books for the first time and discusses them with avid fans of the book series.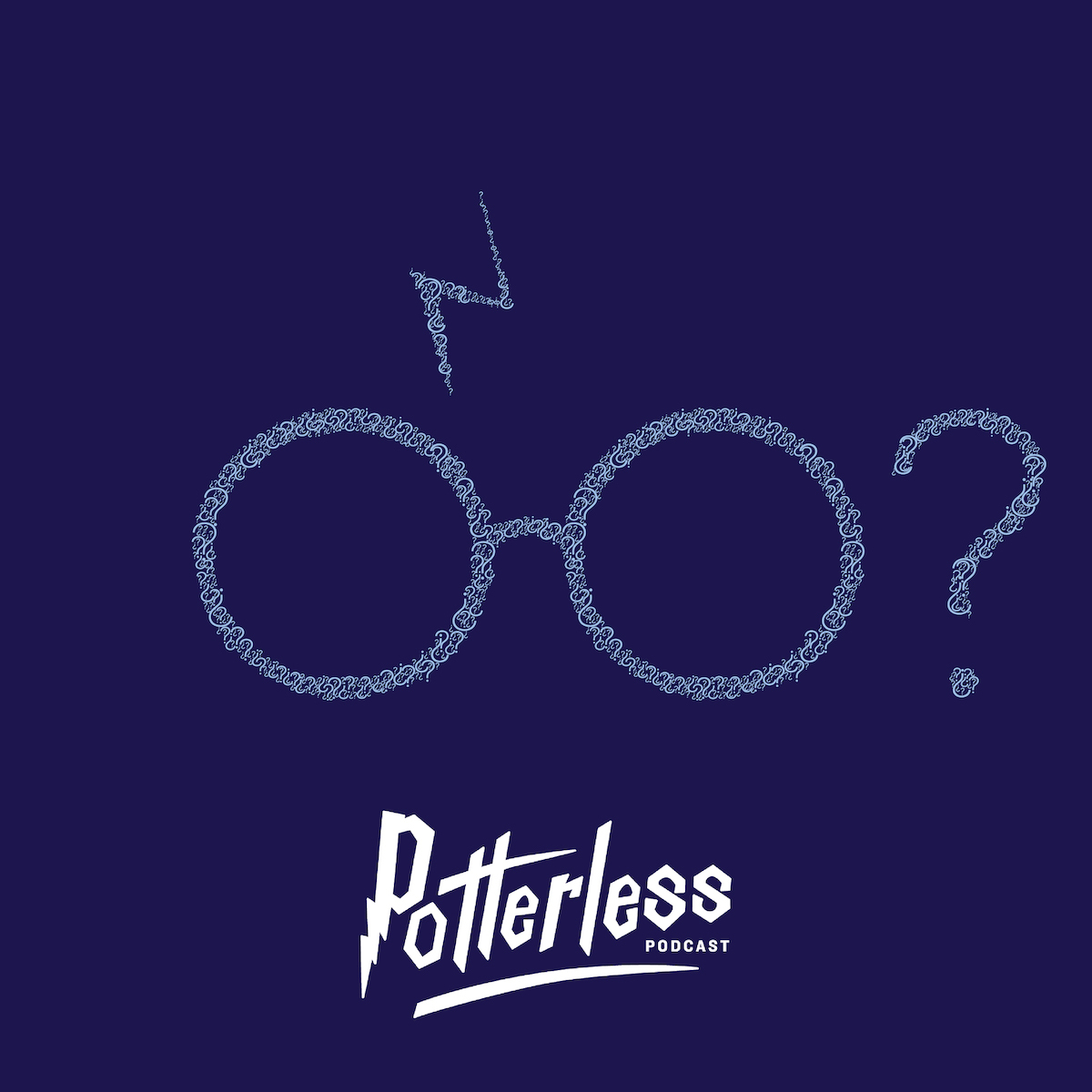 #3. Interview Another Podcaster
Interview them about their podcast.
Interview them about podcasting in general.
Interview them on your podcast (about your podcast).
#4. Podcasting for Certain Times (Morning Motivation, Spooky Nighttime Stories)
Night time, sleepy podcast to listen to before bed.
A morning, energy podcast to get you going before work.
Podcasting for special occasions e.g Christmas, Easter, Halloween, Bonfire Night etc. The Advent Calendar House podcast is a Christmas podcast discussing Christmas TV shows. The podcast only broadcasts in the run-up to Christmas and does special one-off episodes on other significant holidays like Easter and Halloween.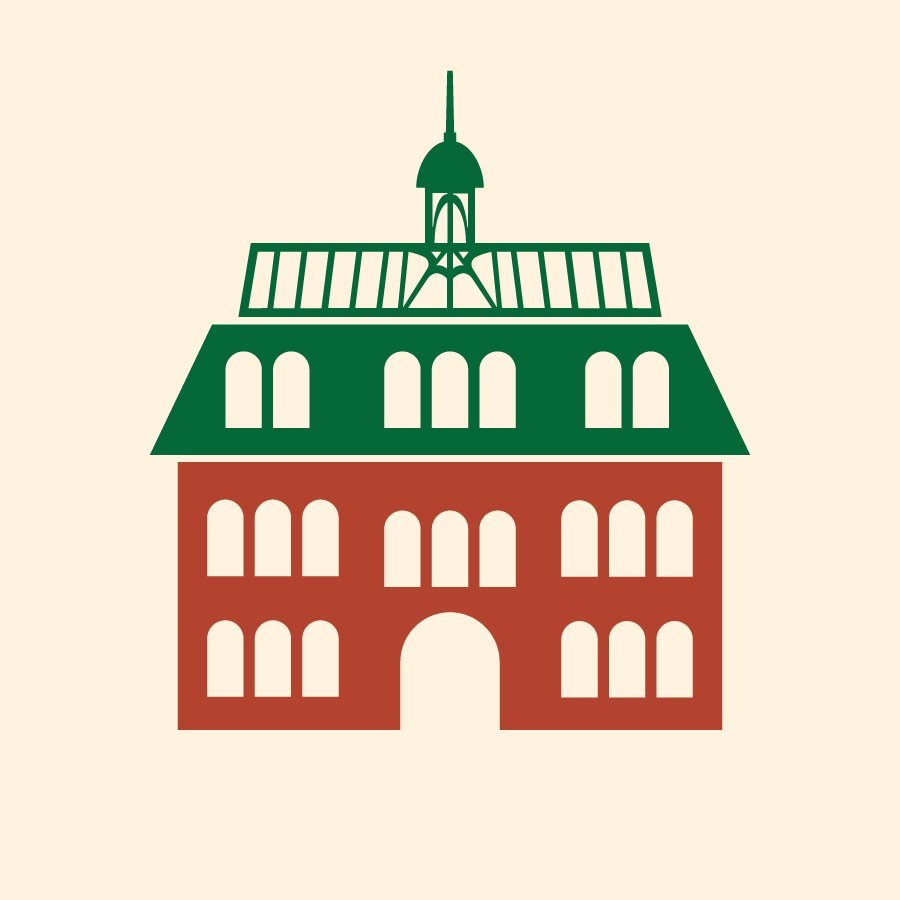 #5. Interview Taxi Drivers
Interview them about the job.
Interview them about people they've had in the cab. A great example of this type of podcast is The Taxi Tapes podcast. This is a podcast that follows the experiences of a New York taxi driver
#6. Learn a New Hobby or Skill
Record yourself learning how to build a wall or cook a Michelin star meal.
Record yourself learning how to play football or crochet.
#7. Record Yourself in Different Places, Describing What You Can See
Start a local podcast and record yourself describing a local street or area for the audience to guess where you are.
Describe famous landmarks such as the Eiffel Tower and the Taj Mahal and the audience have to guess where in the world you are.
Record yourself in different buildings e.g a bank, school or pub describing what you can see for the audience to guess where you are. You could make it more difficult by only recording the ambient sounds and actuality so people have to guess without description.
A successful travel podcast that focuses on different locations in each episode is the Amateur Traveller podcast. A different expert of each location features in each episode which makes it different to a lot of other travel podcasts.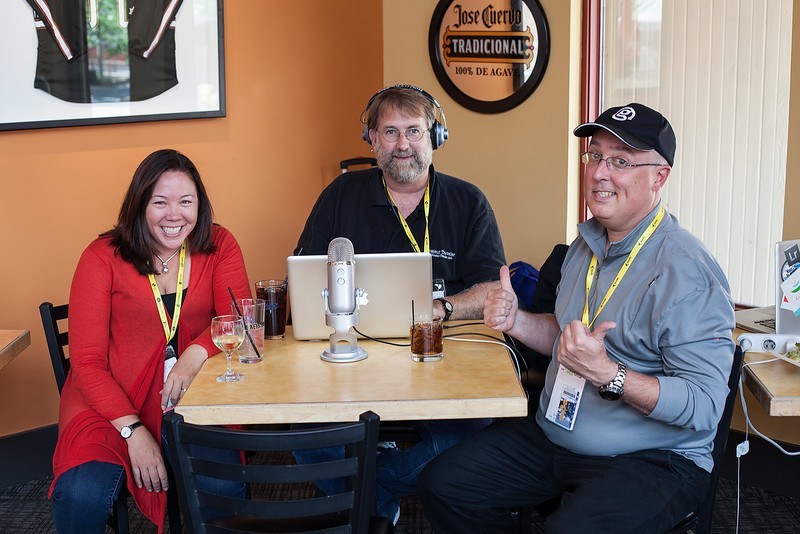 #8. Focus on Your Sponsor
Do an interview with the staff who work for your sponsor.
Create a puzzle/game that involves your sponsor.
Do a product test or review.
#9. Describing Objects / Brands for People to Guess
Describe your phone. Try and be as vague as possible to make it difficult for people to guess.
Describe a can of Coke, not only do people have to guess the object they also have to guess the brand.
Describe something more abstract like the moon etc.
The Everything Is Alive podcast is a podcast about inanimate objects where each person represents a different object and has to answer interview questions as though they are the object.
#10. Carry Your Recorder Round and Record Everything
Record your commute.
Record ordering a meal.
Record when you're on the toilet (they say we do our best thinking on the loo!).
#11. Let Your Sponsor Become Involved in the Podcast (But Retain Creative Control)
Have the sponsor come up with the idea for the podcast.
The sponsor sets up a story or fact at the beginning and then they answer it at the end.
The Guardian has a podcast that is sponsored by Emirates called Emirates Business travel language guide. The podcast has been adapted into a language learning podcast for the sponsor.
#12. Alarm Clock Podcast
Find different noises for different types of people e.g horse noises for horse lovers, motorbike sounds for motorcyclists.
Try different variations in volume.
#13. Preparation Podcast
Preparing for a dinner party.
Preparing for university.
Preparing for a marathon.
The Physical Preparation Podcast is a fitness podcast that helps prepare you for taking part in sport or exercise of all kinds. They feature tips, interviews and opportunities which help prepare sports people of all abilities.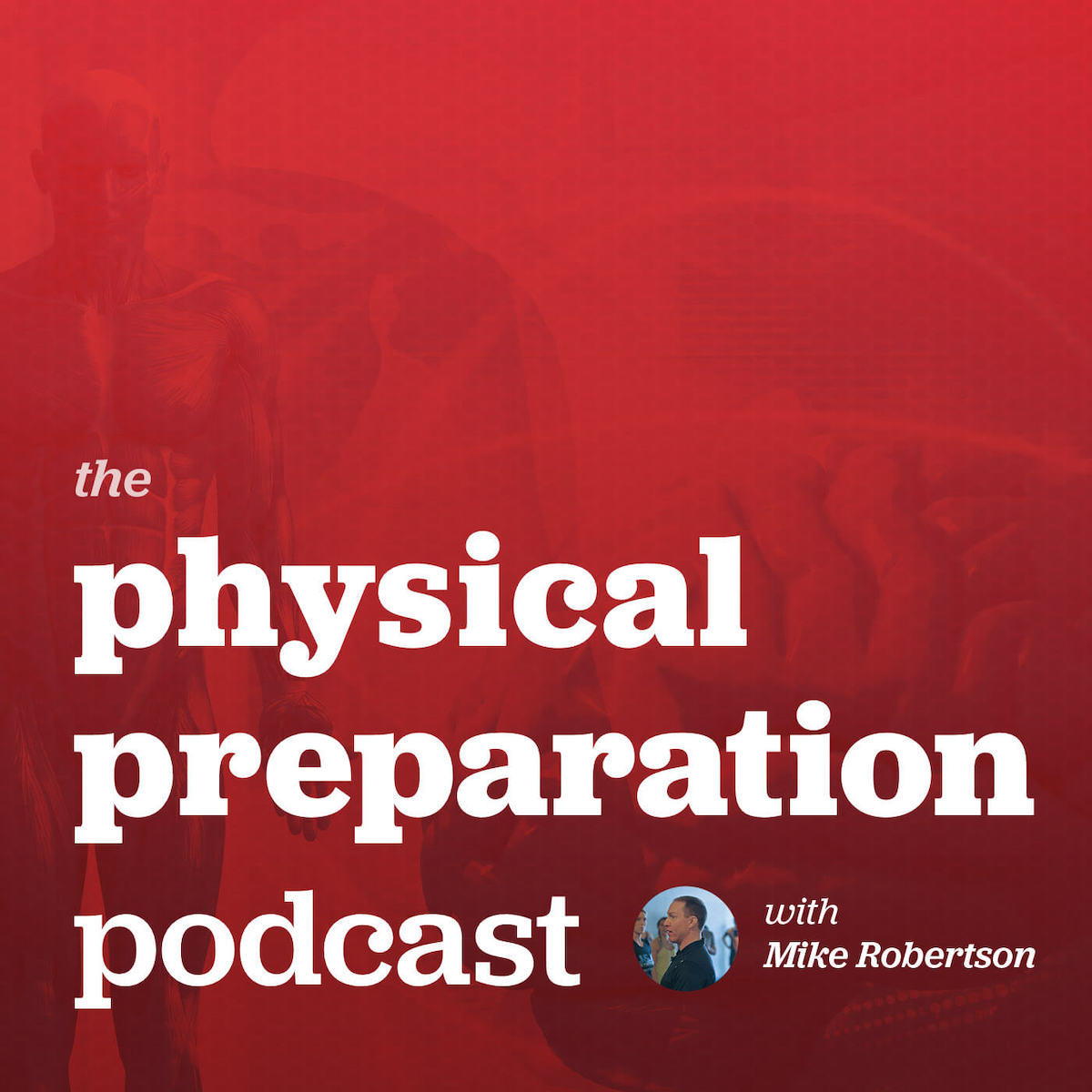 #14. Stories Through the Eyes of Different Characters
Each episode is exactly the same from different points of view.
A different episode for each podcast episode but keep switching narrator.
#15. Comedy Podcast
Funny stories.
Old school jokes.
Children's humour or old people's humour.
The Good One: A Podcast About Jokes is a brilliant comedy podcast that tells old school jokes and then delves into their meanings and the people telling the jokes.
#16. Newspaper Review
Find funny headlines and guess what the story will be.
Stupid stories.
Make a podcast about the puzzle pages.
A podcast that features the newspaper headline concept is the News With Jokes podcast. This show contains comedians who read the newspaper headlines and come up with jokes/ stories depending on what they read.
#17. Discuss Events or Interesting Groups
Biker group meetings.
Food festival.
Rugby match.
Political rallies.
#18. Shop Podcast
Interview independent shop owners.
Interview minimum wage workers.
Interview CEOs.
The Eventual Millionaire podcast interview self-made millionaires and CEO's about how they grew their business and advice they have for others.
#19. Travelling Podcast
Make a podcast about people who have visited all 195 countries in the world.
Make a podcast about people who have never left their home country or hometown.
Interview people who live in a popular tourist destination or holiday resort and their opinions on living there.
For example, on What the Pho Travel Podcast, husband and wife team Amy & Nick Thomson take listeners on a journey as they document their experiences travelling to different countries all over the world, immersing themselves in local cultures. And the great thing about the show is, if they don't like somewhere, they'll tell you about it.

We recently interviewed Amy & Nick to get their advice for anyone thinking of producing their own travel podcast (check it out below and subscribe to hear more interviews, tips, and advice from experienced podcasters!)
#20. Podcasts That Link (But with a Twist)
Make all the episodes link together, but make it so they don't seem like they link until the last episode.
#21. Sport Podcasts
Do a podcasting featuring children commentating on a professional match.
A podcast about unusual sports e.g wife carrying, gravy wrestling or extreme ironing.
A podcast featuring interviews with coaches/ teachers that taught famous sportspeople to play their sport.
#22. News Summary
A podcast about news on this day in a certain year.
A podcast about news from a small rural village elsewhere.
A dull news podcast about things like all the buses that arrived on time today and all the people who got home safely.
#23. Government (Local Elections, New Laws)
A podcast about children running for office and what they'd do/ who they'd vote for.
A podcast about unusual political parties.
A podcast about things people believe there should be an election about or the current government, like Radiolab's More Perfect podcast.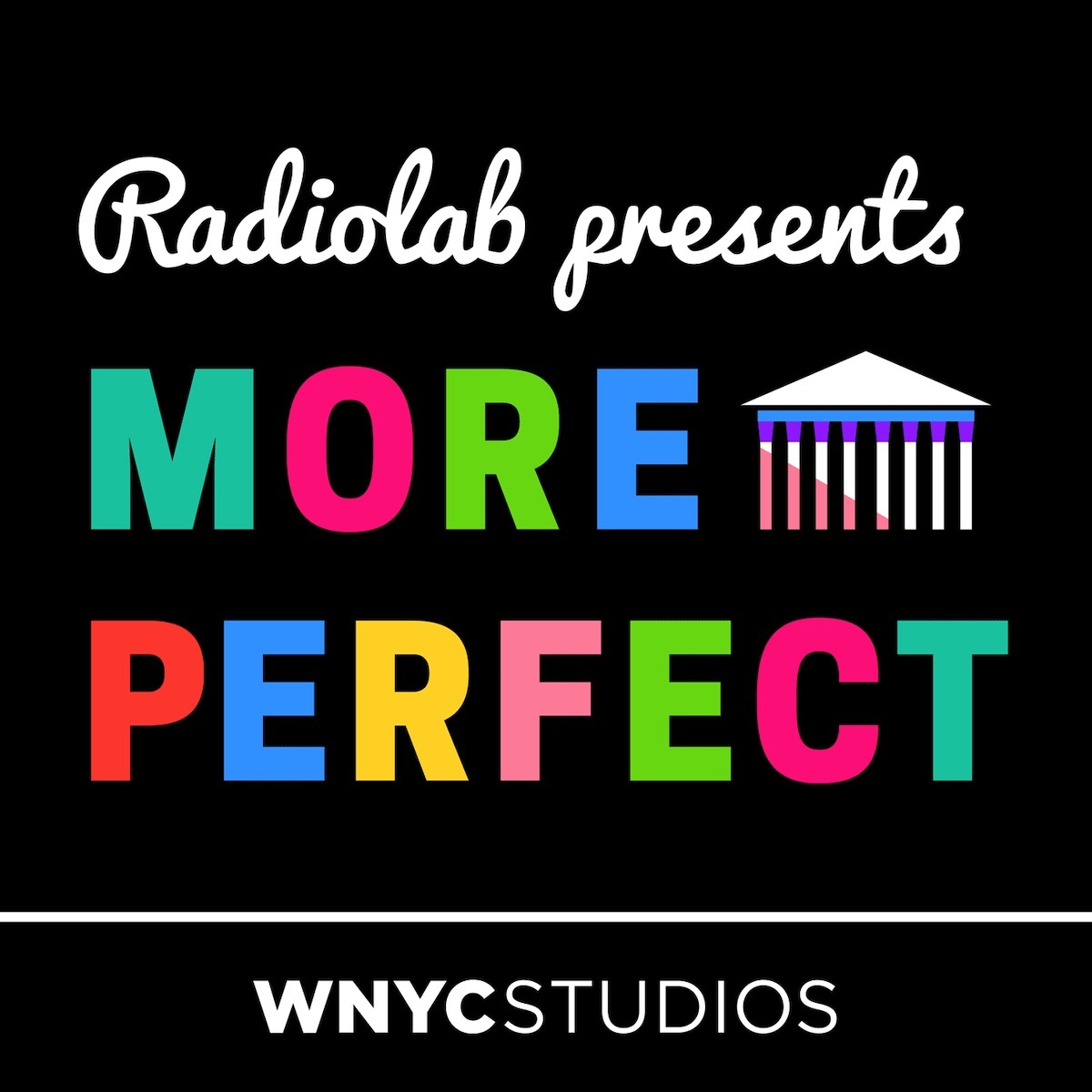 #24. Narrate Yourself Doing Basic Tasks
Narrate other people walking past your house or people you see on a night out.
Narrate songs with what you believe their meaning is.
Narrate buying shopping or washing your car.
#25. Celebrity Podcasts
Interview famous people with questions set by children.
Interview famous people using personality quiz questions from Buzzfeed or magazines which end up telling you what kind of pizza you are.
Want More Podcasting Tips? 👀
We've release a brand new free course, centered on how you can create the best podcast possible with top tips on podcasting ideas and how to plan your podcast
Thanks for subscribing!
We've just sent you an email, please follow the instructions to confirm your details.
#26. Narrate from People Who Don't Know What's Going On
Get someone unfamiliar with ballet to watch a ballet and explain what's going on.
Get a someone who isn't a football fan to discuss the difference between the teams with no research.
#27. Top 10 Lists (Everyone Loves a Good List)
Top 10 best lists... foods, films, songs, wrestling moves. Whatever you want to do a top 10 best list on.
Top 10 worst lists… trends, computers, shops, jobs. Whatever you want to do a top 10 worst list on.
Top 10 must-do lists… places you need to visit in your life, restaurants you need to visit, Sports you need to try, Music festivals you must go to. Whatever you want to do a top 10 must do list on.
#28. Find People with the Same Name as Each Other and Interview Them
Create a podcast focussing on the similarities between the people.
Create a podcast focussing on the differences between the people.
Find out how all of them got their name. Were they named after someone else? Are they named after a book character? Explore each person's name history.
#29. Multiple Generations
Similarities between teenagers now and teenagers of the past.
A podcast about parents and children giving each other advice.
Parents and their parents giving each other advice. Focus on how it differs from the first group.
#30. What's Going on in Your Area
What events are taking place in the area?
What new buildings are being built in the area and where?
Interviews on community projects and social groups.
#31. Group of People Discussing Things About Each Other
Get them to guess who in the room has climbed Everest, wrote a book, worked in a zoo etc. Ask them why they think it, is it what they're wearing or something they've spoken about?
Bring a person into the room who has a link to someone in the room. People have to guess who they're linked to by asking questions.
Have one person lying about who they are and the others in the group need to guess who's the one that's lying.
#32. Pet Podcasts

#33. Those That Can't Get Out (Not That They're Trapped, But Stuck Inside All Day)
A podcast describing what's going on outside.
A podcast for blind people discussing what things look like.
Podcasts for people who work away from home e.g on the oil rig or the army etc. Keeping them up to date with what's going on in civilian life.
#34. Short Podcasts (I Mean, Like, Really Really Short)
Quickfire facts.
5-minute stories.
A podcast teaching you something complex in one minute.
#35. Podcast About Other Podcasts (Inception Style)
Which podcasts are good. Talk about your favourites.
A podcast about how to make a podcast, much like a tutorial series.
A podcast about podcasts you wish existed and want to hear.
#36. Location Location Location
Podcasts that people follow to different locations like a treasure hunt.
Podcasts where you interview someone about their knowledge of the area.
How to travel on a budget, like the Budget-Minded Traveler podcast.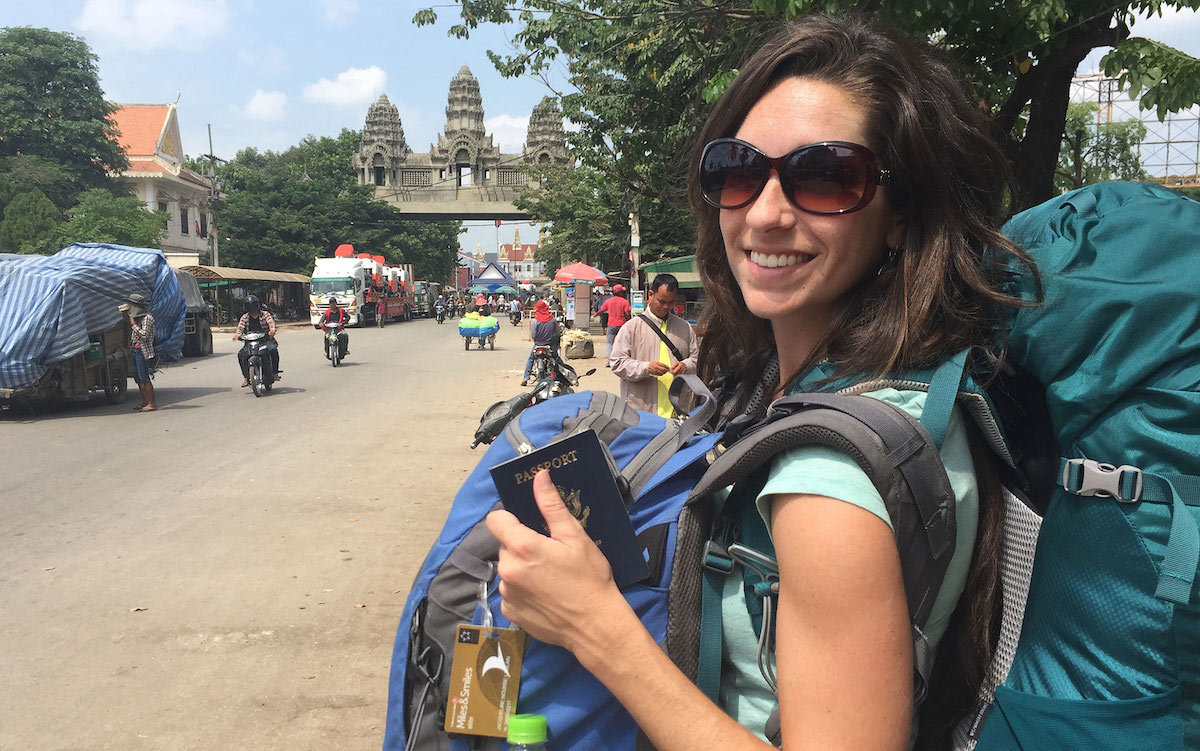 #37. Interview Anyone, Like Randomers on the Street
Interview people in your work.
Interview people in the local takeaway.
Interview people sat next to you on the train.
#38. Interview People Who Are the Same
Interview people with the same birthday as you.
Interview people with the same first name.
Interview people who have the same job.
#39. Ask People If They Know How to Do Certain Things
Such as if they know how to ride a bike, solve algebraic equations, tame lions etc. Find out where they learnt their skill from and who taught them for others to follow.
Ask people what common thing they can't do that others can. For example, tie shoelaces, whistle, cook pasta. Why haven't they learnt it, do they want to learn?
#40. Person Answers Questions About Themselves, Then Make Each Episode About Their Answer
Episode 1: What's your favourite book?
Episode 2: Who do you think you were in a past life?
Episode 3: Which object do you have that holds the most sentimental value?
#41. Do Household Chores and Let People Guess What You're Doing
Record yourself cleaning up. Record vacuum sounds, scrubbing sounds, stuff like that.
Record yourself installing a new TV. Record yourself opening the box, plugging it in.
Record yourself walking the dog. Record the dog barking, shaking the lead.
#42. Record an Interview in Your Apartment Building or on the Street
Knock on your neighbour's doors and ask them to tell their most interesting stories.
Find out where they were born, why and when they moved to the street or building and who's travelled the furthest to live there.
#43. Audience Asks You Questions
Get your audience to send in questions, gather the best ones and attempt to answer it.
Get in experts for every new question and interview the expert.
#44. Guilty Pleasure Podcast
What's your guilty pleasure?
What are other people's guilty pleasures?
What are the most common guilty pleasures? ABBA? Mean Girls? Dungeons and Dragons?
#45. Technology (Old, New, or Stuff You Wish Existed)
What technology do you wish existed?
What technology is currently out?
What are your technological predictions for the future?
Specific topics like tech security, similar to the Security Now podcast.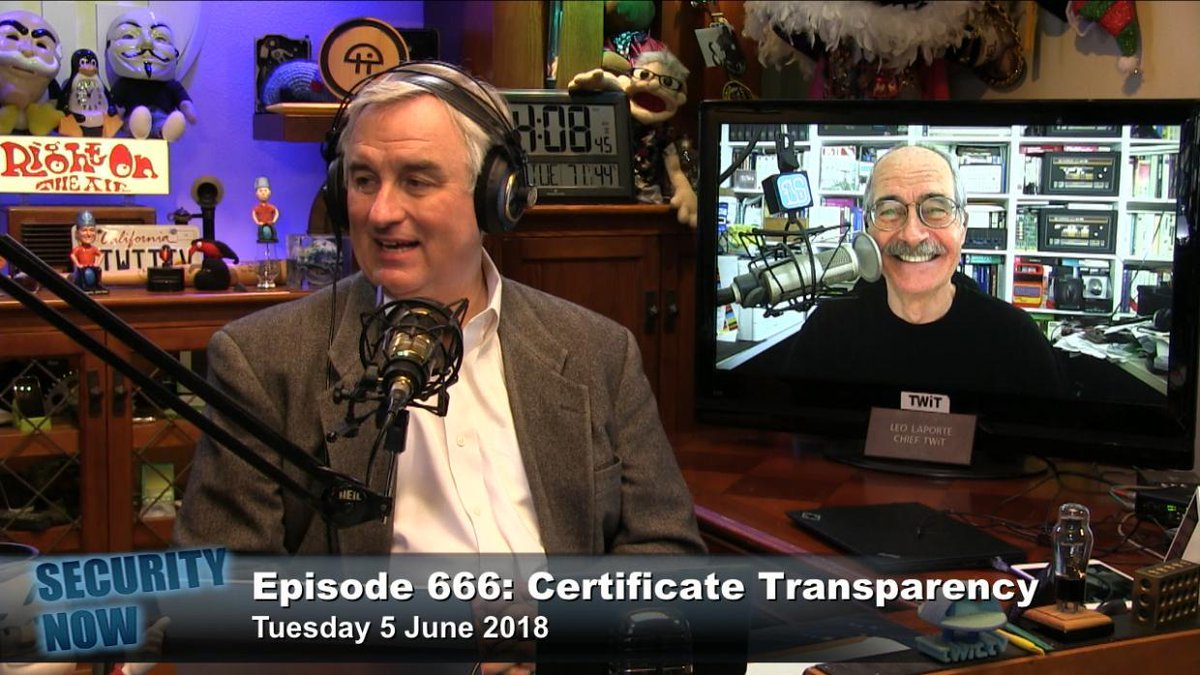 #46. Cover Live Events
Comment live on previously broadcast events, like sports, viral content, and anything else that takes your fancy.
Go solo or chat with a friend, pausing to take breaks to discuss the thing you're covering.
Add your take on the event. Share your thoughts and any insight that listeners might not know.
#47. Zero Punctuation
Tell stories, chat with friends, and interview guests, all while not stopping for a breath (hence no punctuation).
Switch it up, go in reverse order and punctuate. Every. Single. Word.
#48. Interview Founders and Entrepreneurs
Speak with successful businesses and ask questions about how they got started, what they did to achieve their success, and what their goals are for the next year.
Talk with tech firms, new businesses, startups, and anyone in your area that's interesting.
#49. Clueless Content
Talk about topics you have no knowledge in beforehand, but research before the show to speak objectively. For example, the Potterless Podcast is one man's journey through the Harry Potter world without experiencing it before to get his take on it.
Instead of yourself, talk with guests that don't the subject to get their take on things.
#50. ASMR (Whisper Gently to Your Listeners)
Autonomous Sensory Meridian Response, ASMR for short, is a relaxing way to communicate with your listeners.
Speak softly and cover a range of different topics (makeup, poetry, etc).
Use props to help immerse your listeners into the full ASMR experience.
Cover ASMR in one episode, much like 2 Girls 1 Podcast did.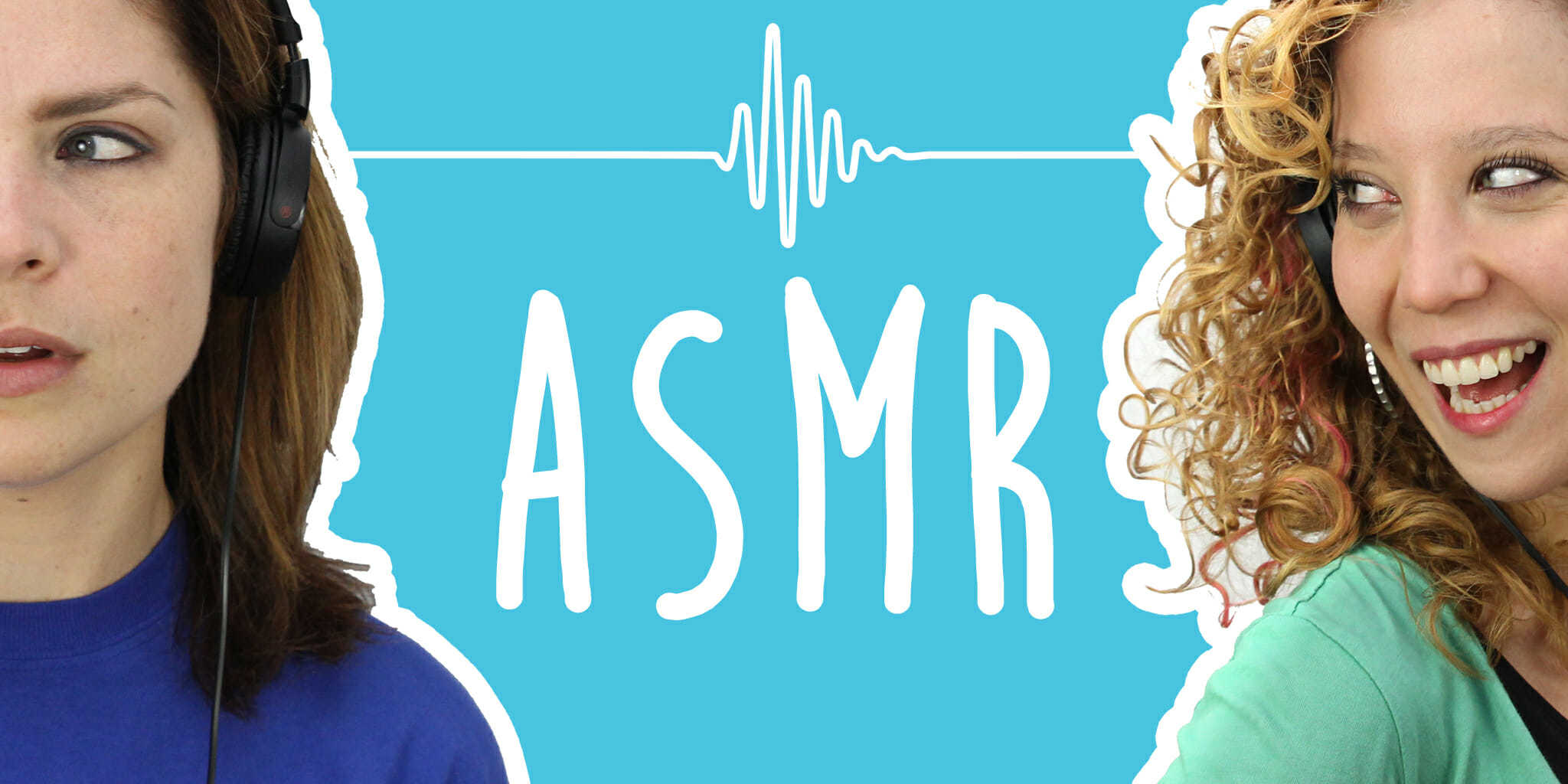 Put Your Podcast Ideas into Practice
Hopefully, we've given you a few podcast ideas you should try yourself to help improve your shows or even start your own if you're just starting out.
If you've found some inspiration and settled on an idea, it's time to start planning! Listen to our conversation with podcasting expert Colin Gray to learn best practices for preparing and structuring your episodes. To get all latest episodes of Meet The Podcasters, just hit the subscribe button below: