New to podcasting? Experienced professional? Coming up with new podcast ideas can be challenging for anyone, whichever bracket you fall into.

So to help you out, we've put together a list of 50 good podcast topics as a source of inspiration. Bear in mind not every idea will be right for you, and what will work for your show will depend on its style, genre, and format. The key is to really think about which ones will resonate with your audience the most, and which ones will keep them interested and engaged.
Some of the suggestions in this article are intended for show segments, rather than full podcast ideas. So, which ones (if any) do you think would make a great feature in one of your episodes? Breaking up episodes into different parts can make content more exciting. And this can often play a big part in increasing listener retention.
Lastly, if one of our podcast topics resonates with you, always try to put your own spin on it. How can you modify it slightly so it's unique to your podcast? Finding a niche will add value to your show, helping you stand out from the rest.
So without further ado, let's get into it.
50 Podcast Ideas to Keep Your Content Fresh & Engaging
Want to save some time? Check out our 5-part video series exploring some of the best podcast ideas. The first one's below:
1. Target a Specific Group of Listeners
Who's actually listening to your podcast? Doing your research and understanding who your target audience is plays a key part in creating relevant content.
So, how old are they? What are their hobbies? What do they do for a living? What do they enjoy doing in their spare time?
Once you have clear answers to the above questions, you can work in ways of catering to their mindset specifically.
Let's put this podcast idea into action. Say your audience is primarily made up of parents. Making a podcast about parenting will probably be of interest to them. Plus, they're more likely to relate to it than if you were focusing on fishing. Or cryptocurrency, for example.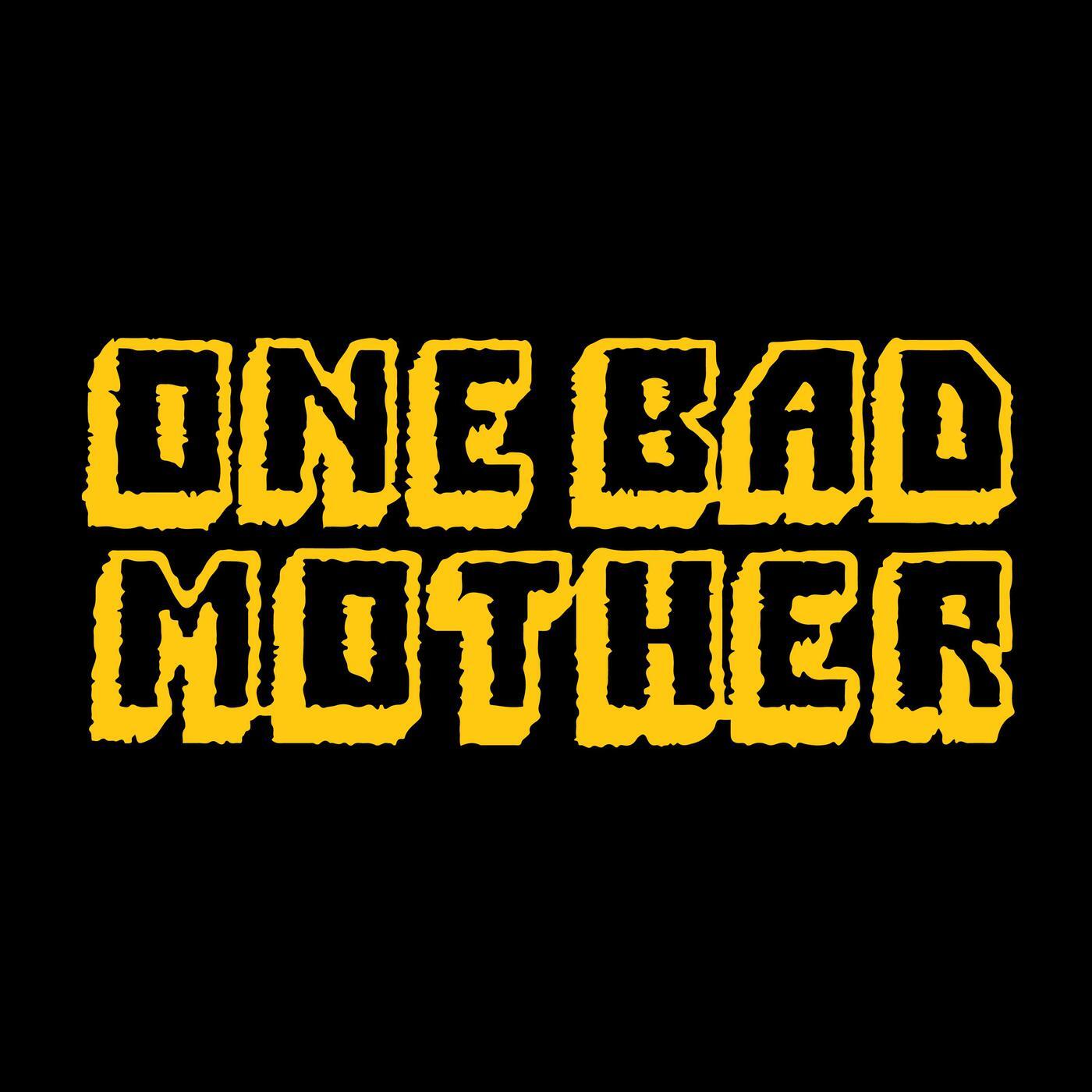 One Bad Mother is a comedy podcast about parenting. Each episode focuses on parenting itself, its trials and tribulations, and everything else it entails (good and bad). And it does all of the above in a funny, honest, and engaging way. It's a great example of how you can cater your podcast idea to your audience (once you know who they are). And if you can make it funny, entertaining, and engaging along the way, it's a home run.
2. True Crime, Conspiracies, and Cold Cases
As humans, we're naturally intrigued by what's alien to us. And the things that are so far detached from our everyday lives. We're curious, and we want to know more.
Enter true crime, conspiracies, and cold cases.
Podcasts about crime make up some of the top-performing shows out there. And more often than not, they have a super-engaged audience.
But because there are already a lot of crime podcasts on the market, you'll need to think outside the box. What spin can you put on it to make your content unique? Is there a specific area of crime that isn't already being talked about?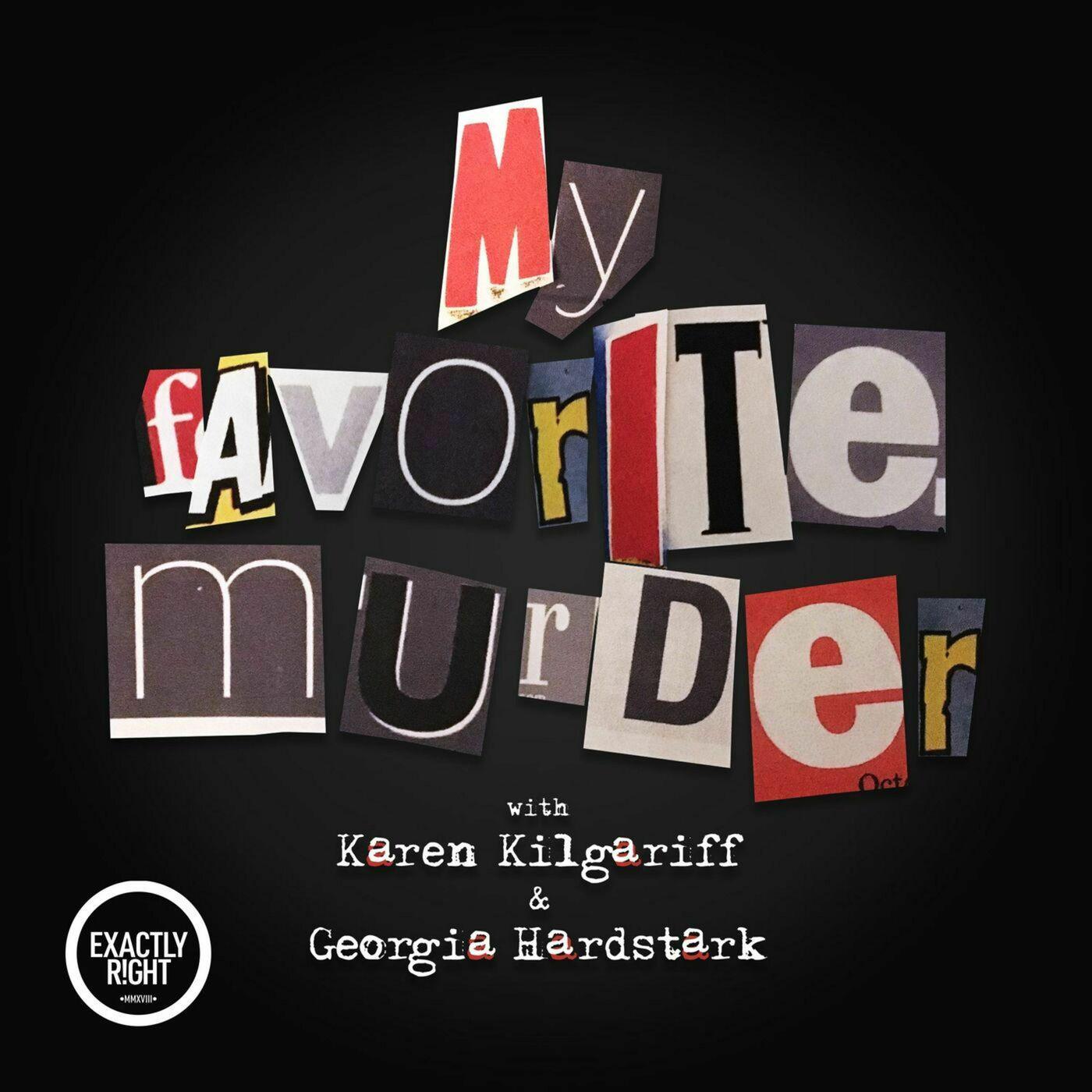 My Favorite Murder is one of the top true crime podcasts. And what's unique to it is the addition of comedy. It's not consistently dark and depressing, it's entertaining instead. And since its first episode in 2016, it's been a regular top 10 in the iTunes comedy podcast charts, now hitting 35 million downloads per month. And how do we know its audience is incredibly engaged? The fans call themselves 'Murderinos'. Enough said.

3. Interview Other Podcasters
Speaking to other podcasters in your niche can not only provide listeners with more insight on a topic, but it can also offer a fresh perspective.
What's their show about? And how is it different to yours? What knowledge do they have on your chosen podcast topic, that you maybe don't?
You could also talk to other podcasters about podcasting in general. What have they learnt from their experiences? How do they keep their listeners engaged?
Taking part in content collaborations with other podcast hosts is a great strategy. And it can absolutely make for good, funny content. Especially if you can book a popular podcaster that your audience is familiar with.
Depending on the format of your show, this might be something you want to make a regular episode feature. Who can you bring in that'll add value to a certain topic?
4. Give It a Seasonal Theme, like Christmas
Easter. Halloween. Christmas. The New Year. There are plenty of special occasions throughout the year to base your podcast idea on.
What's your favourite holiday? Choosing one you're genuinely passionate about will come across in your content. And if you're excited about it, then there's a good chance your listeners will be too.
For example, you might want to focus on religion, ghost stories, horror film reviews, cosy ASMR bake-alongs, mindfulness, or personal resolutions. Whatever it is, tailoring content to a certain season can entice listeners at specific times.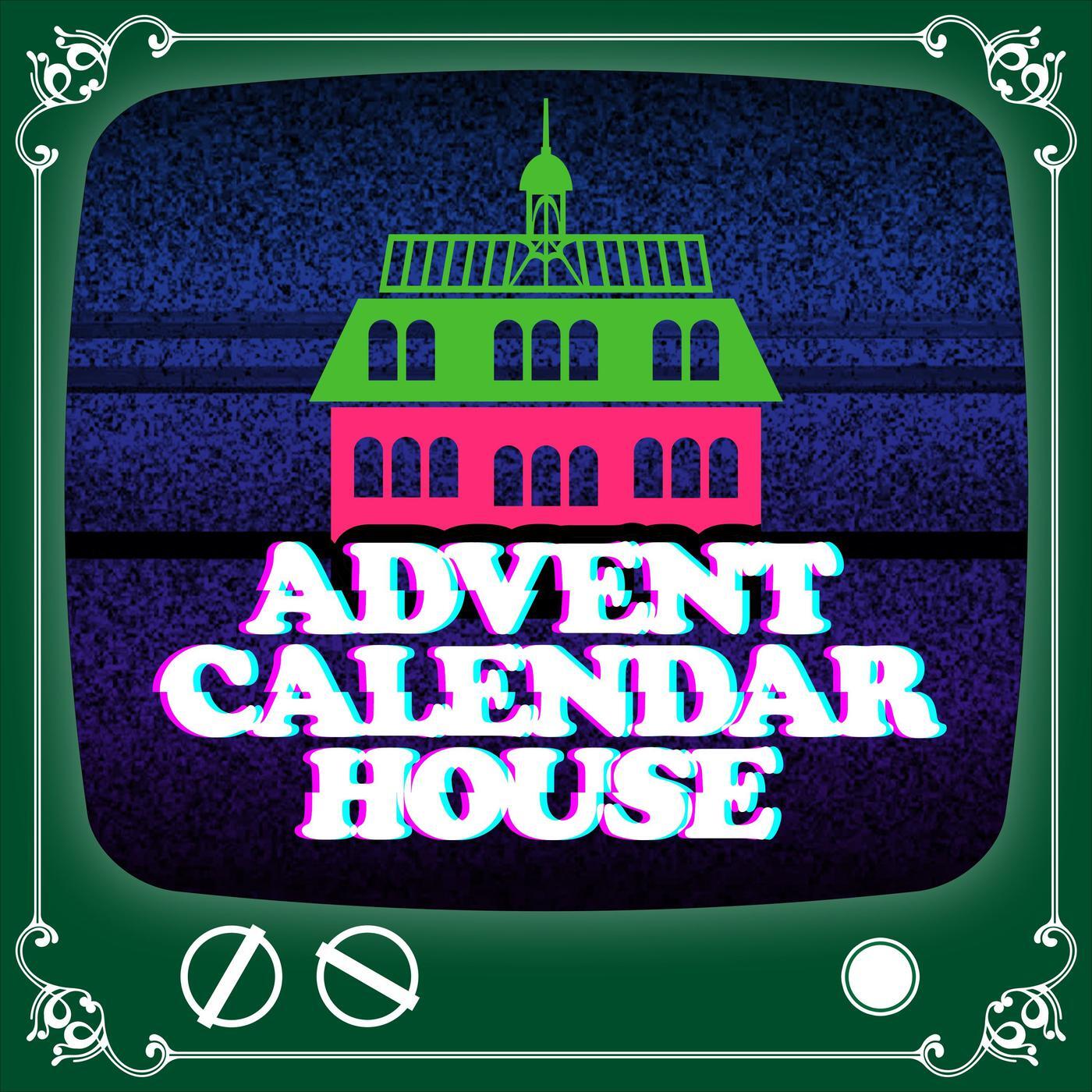 The Advent Calendar House podcast is a salute to all TV holiday specials, with a strong focus on Christmas. Episodes are only released in July and December, with episodes revisiting 12 must-watch classics. A great way to spread festive cheer, unite the Christmas-enthusiasts, and build a specific podcasting niche.

5. Ask Guests About Their Work Experience
This one has a lot of potential. Funny stories, memorable moments (good and bad), bad bosses, career moves, etc. Who knows what kind of answers you'll get if you ask guests about their job history.
You might want to quiz guests about their first job, too. Doing so is likely to evoke some fond memories or experiences from their younger years, making for fun and relatable content. Did they work in a shop? A bar?
Guests might also take this opportunity to share career advice with your listeners. And we all love a motivational moment, right?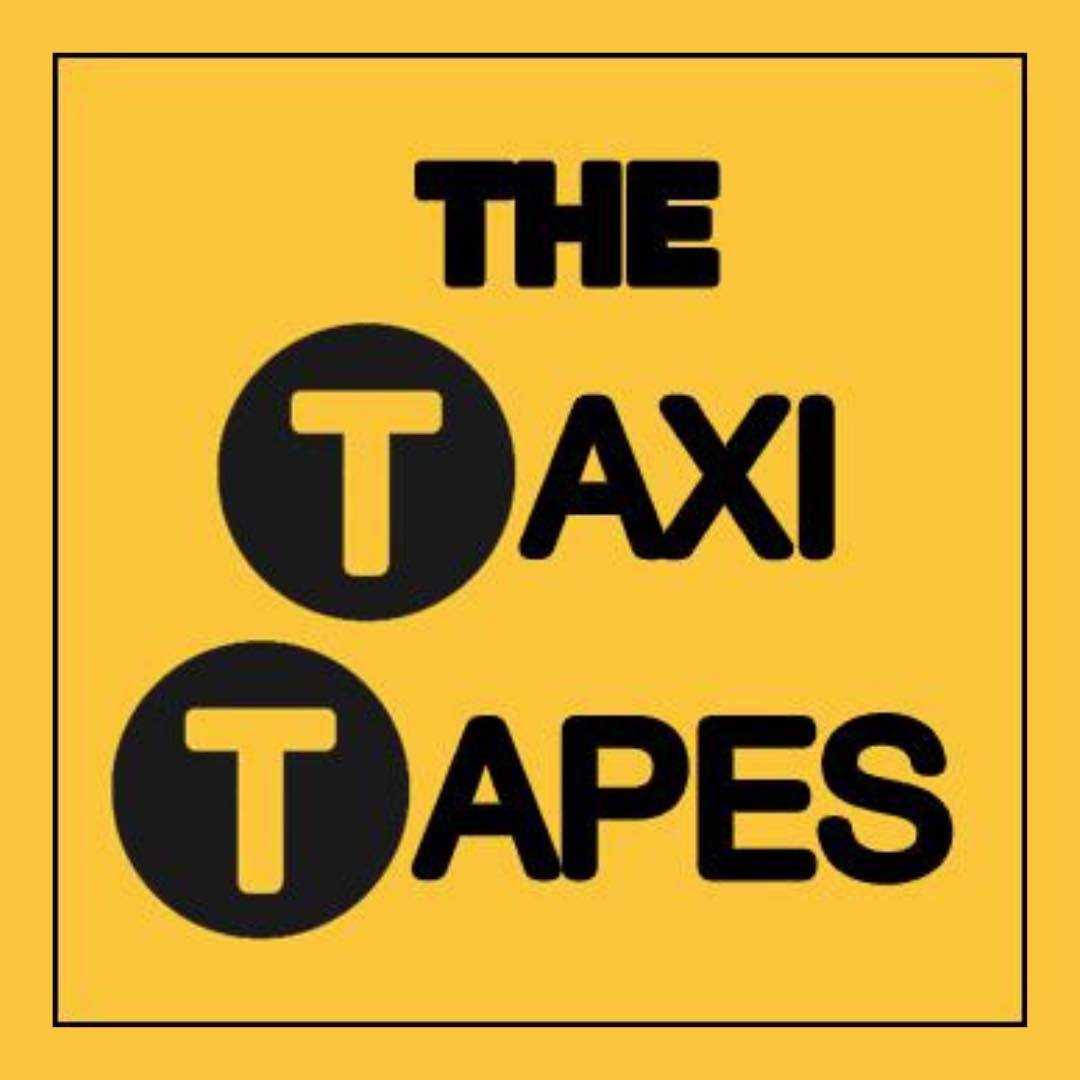 To put this podcast idea into practice, have a listen to The Taxi Tapes. Hosted by Sam Dingman (actor and podcaster), each episode tells a different story from his time working as a New York City cab driver. Expect the unexpected.

6. Take Listeners on a Journey of Self-Improvement
We're all trying to be better in some way or another. But what does that look like for you?
Are you learning a new skill? Taking up a new hobby? Teaching yourself how to cook?
Whatever path to self-discovery you're on, it might be a nice idea to take listeners along for the ride.
Basing your podcast topic around up-skilling can help you build an engaged audience. You might inspire them to work on themselves, or they might just consistently tune in to support you on your journey.
7. Travel or Take Your Show On-The-Road
Podcasts that speak to locals on the street, travel around the world, or get involved in different communities tend to perform well. And they're a great way of building a connected audience.
If you've recently visited a new place, try telling listeners about your adventures. What did you see whilst there? Did anything funny happen? What was the culture like? Did you learn anything in particular that your audience might benefit from? The opportunities are endless.
You might even want to take a different approach. This could be anything, from detailing your surroundings to describing famous landmarks for listeners to guess.
Asking guests to talk about their best travel moments is also a great podcast idea. Where's their favourite place to visit? And why? There's no telling what reply you'll get.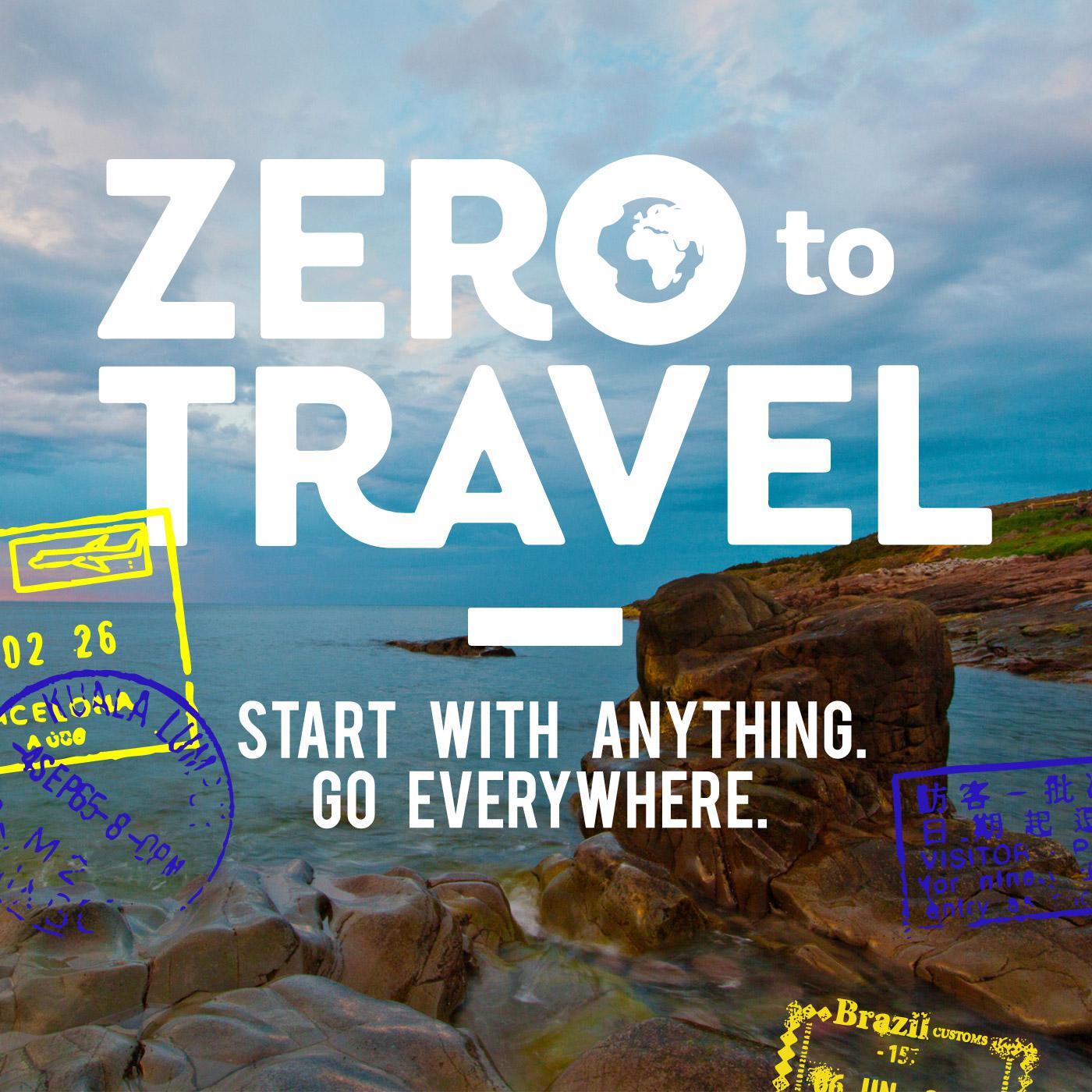 Hosted by pro-traveller, Jason Moore, the Zero To Travel podcast interviews explorers on their experiences. Each episode is crammed with practical advice for newbies, budgeting tips, safety tips, and how to find work whilst on the road.

8. Work With Your Sponsor to Create Exclusive Content
A lot of podcasters work with sponsors. And because of this, shows can often feel saturated with sales pitches, which can be worrying for hosts.
The last thing you want to do is disrupt the episode's flow, annoy listeners, or be accused of "selling out".
If you're lucky enough to partner with a brand for a particular episode, have a think about how you can work with them to create exclusive content. What will your listeners actually be interested in?
Maybe you could interview a few people who work for your sponsor? Give an honest review of their product? Create some behind-the-scenes content?
The aim is to make it feel genuine. And the best way you can do this is to create real value for the listener.
9. Do Random Challenges
You can have a lot of fun with this one. And the world really is your oyster with it.
Doing random challenges for your audience to partake in is a great way of engaging with your community, opening up a fun dialogue, and creating a niche podcast concept.
But what does that look like? You could describe an object for listeners to guess, or something more abstract, like the moon for example.
You might not want to base your entire podcast off this idea, but it might make a fun little segment in one of your episodes.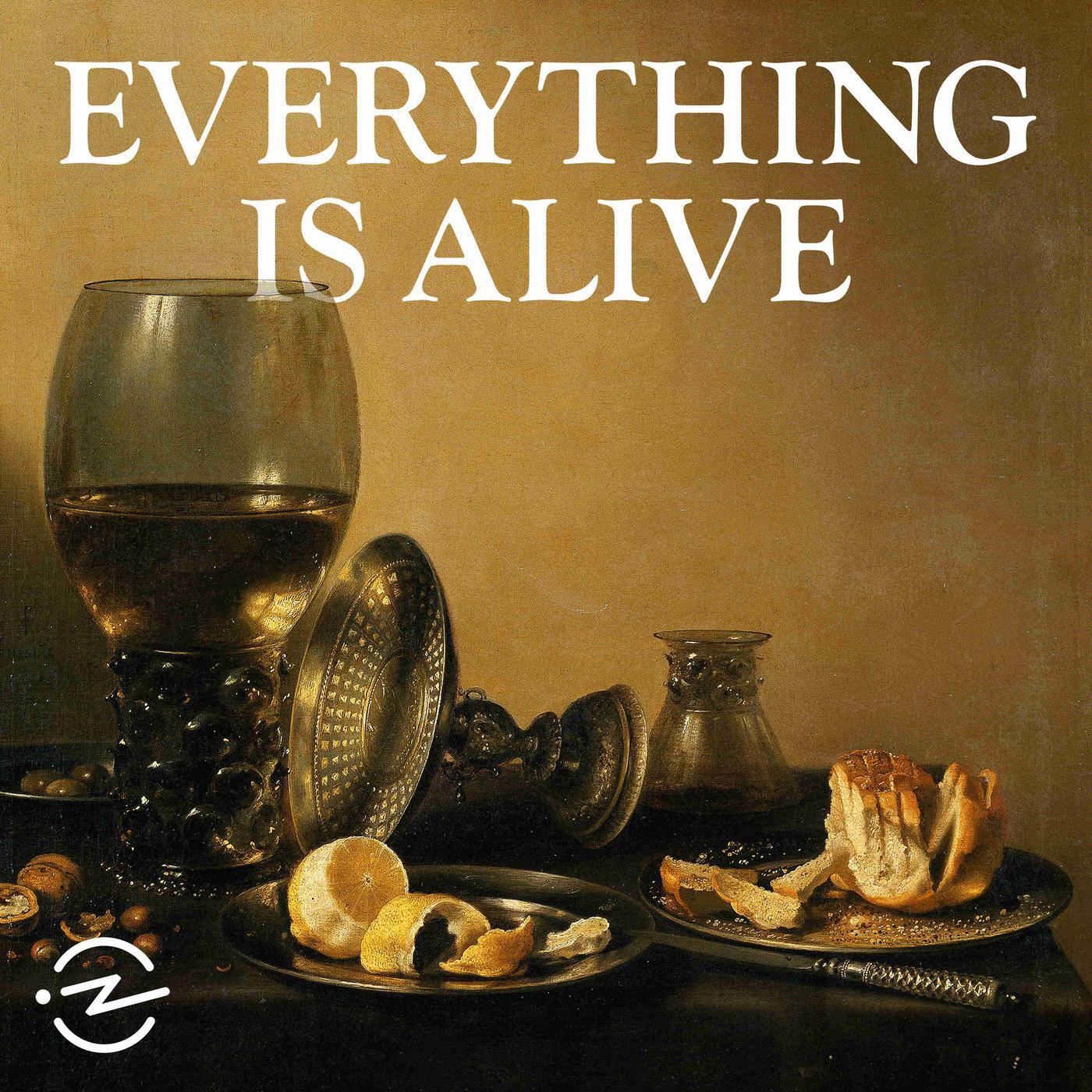 Everything is Alive is an interview podcast where each person represents an inanimate object, and has to answer questions as though they are said object. The show has won many accolades in its time (including the Webby's People Choice Award), and has been featured on a string of Top 10 lists from organisations such as the BBC, Apple, Time Magazine, and many more.

10. Talk About Your Everyday Life
For some reason, hearing about other people's lives is interesting. We'll thank the vlogging phenomenon for that one.
And there's no reason why you can't apply the same concept to podcasting.
Maybe you could record your inner musings on the daily commute to work? Describe your surroundings as you go? Have a casual (recorded) conversation around the dinner table with friends?
Keeping your content light and casual, rather than focusing on a heavy topic, is relatable to listeners.
Try carrying your audio recorder around with you, and see if anything happens during the day that would make for an interesting episode topic. You might be surprised.
11. Get Your Sponsor Involved
Secured a sponsorship for your podcast? Great. So what do you do now?
As mentioned previously, you don't want episodes to sound too salesy.
Work with your sponsor to find ways of incorporating their product into your show, and go from there. Creating a collaborative dynamic between you and them is a great way of coming up with new ideas.
One thing to bear in mind here is to make sure you (the host) keep creative control of your podcast. It's your show, after all. And nobody knows your listeners like you do. You know what they like, what their intent is, and what interests them.
12. Mental Health and Wellbeing
Podcasts are not only a great way for listeners to relax and escape the struggles of their everyday lives, they're also a fantastic source of information.
And one thing you could focus on is mental wellbeing. By this, we don't just mean offering up a load of facts and figures. We're talking health tips, how to overcome anxiety, how to deal with various struggles, and how to look after your mental health, for example.
You might even want to put a different spin on this podcast idea. Maybe you could give listeners a space to meditate, share their stories, and offer support.
It goes without saying, though. Don't give out medical advice if you're not a qualified professional.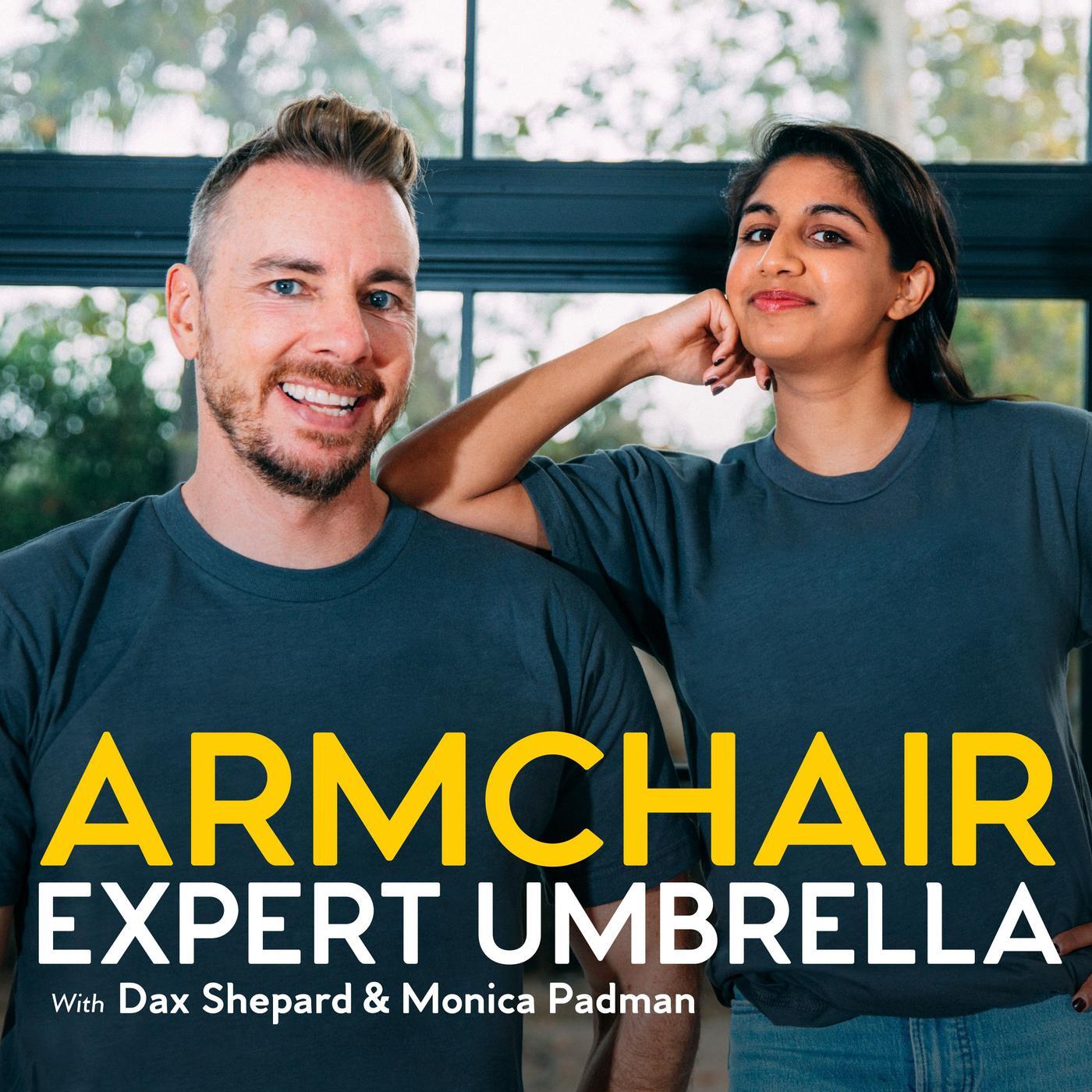 Hosted by Dax Shephard and Monica Padman, Armchair Expert focuses on the "messiness of being human". Episodes cover a wide variety of wellness topics, such as mental health, challenges, setbacks, growth, and betterment. The show also invites guests to share personal stories of their vulnerabilities and struggles with the aim to help listeners.

13. How to Prepare for Different Occasions
Have you ever run a marathon? Gone to university? Hosted a dinner party?
All of these life events take a lot of preparation and planning. So why not put your expertise to use and use it as the base of your podcast topic?
You could give listeners top tips, advice, or general guidance to help them prepare.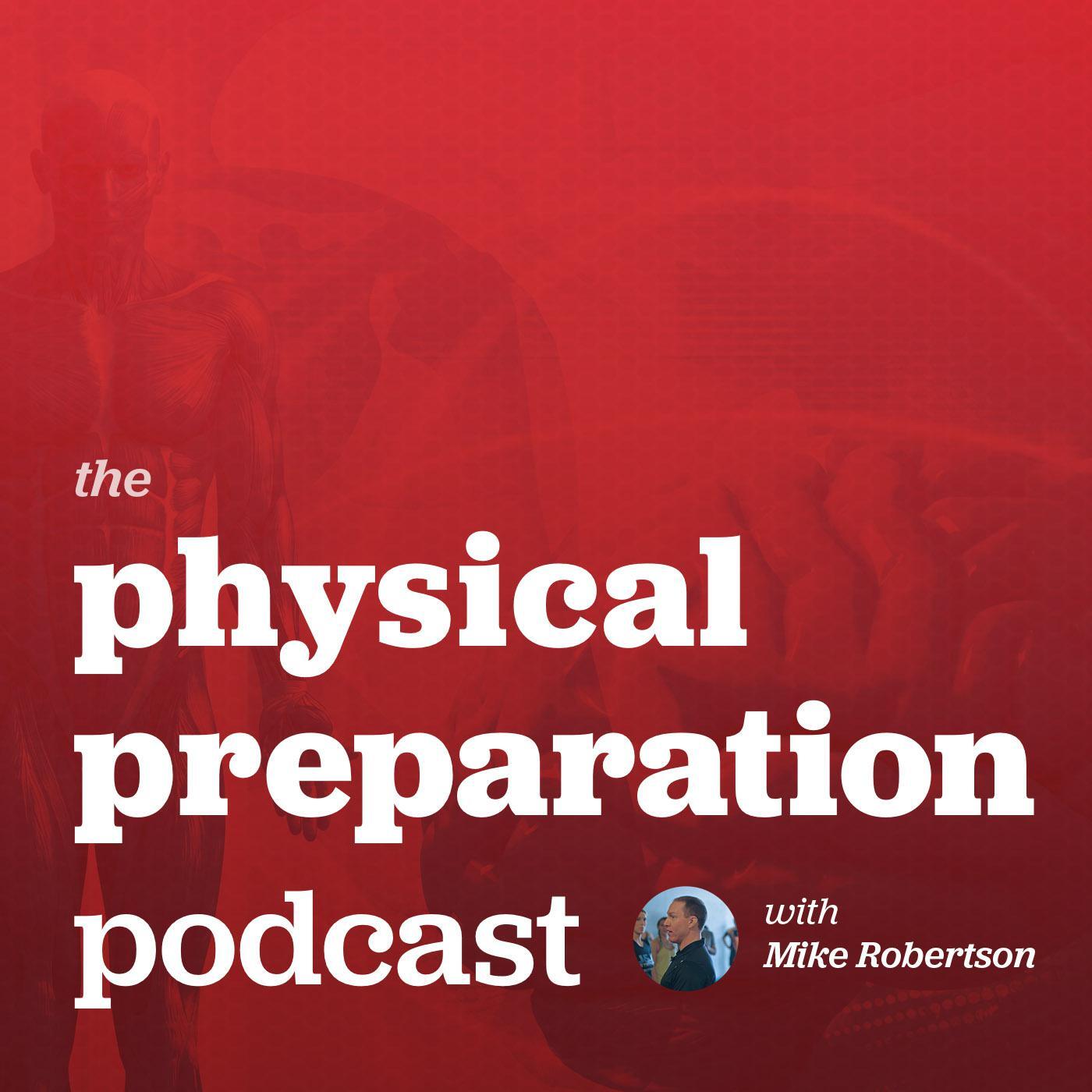 The Physical Preparation Podcast is a fitness show preparing listeners for taking part in sports, and various kinds of exercise. Each episode features tips, advice, and guest interviews to help people of all abilities.

14. Comedy
This one is pretty self explanatory. And comedy is one of the top podcasting genres out there.
Implementing comedy isn't just entertaining, but it's also a great way of connecting communities, building loyal audiences, and increasing listener retention.
You could use this podcast idea to tell funny stories, old-school jokes, amusing anecdotes, or humorous experiences you've been through.
Using your show to perform stand-up routines is also a great way of building on the overall podcast topic. Are you funny enough to get it right? Time will tell…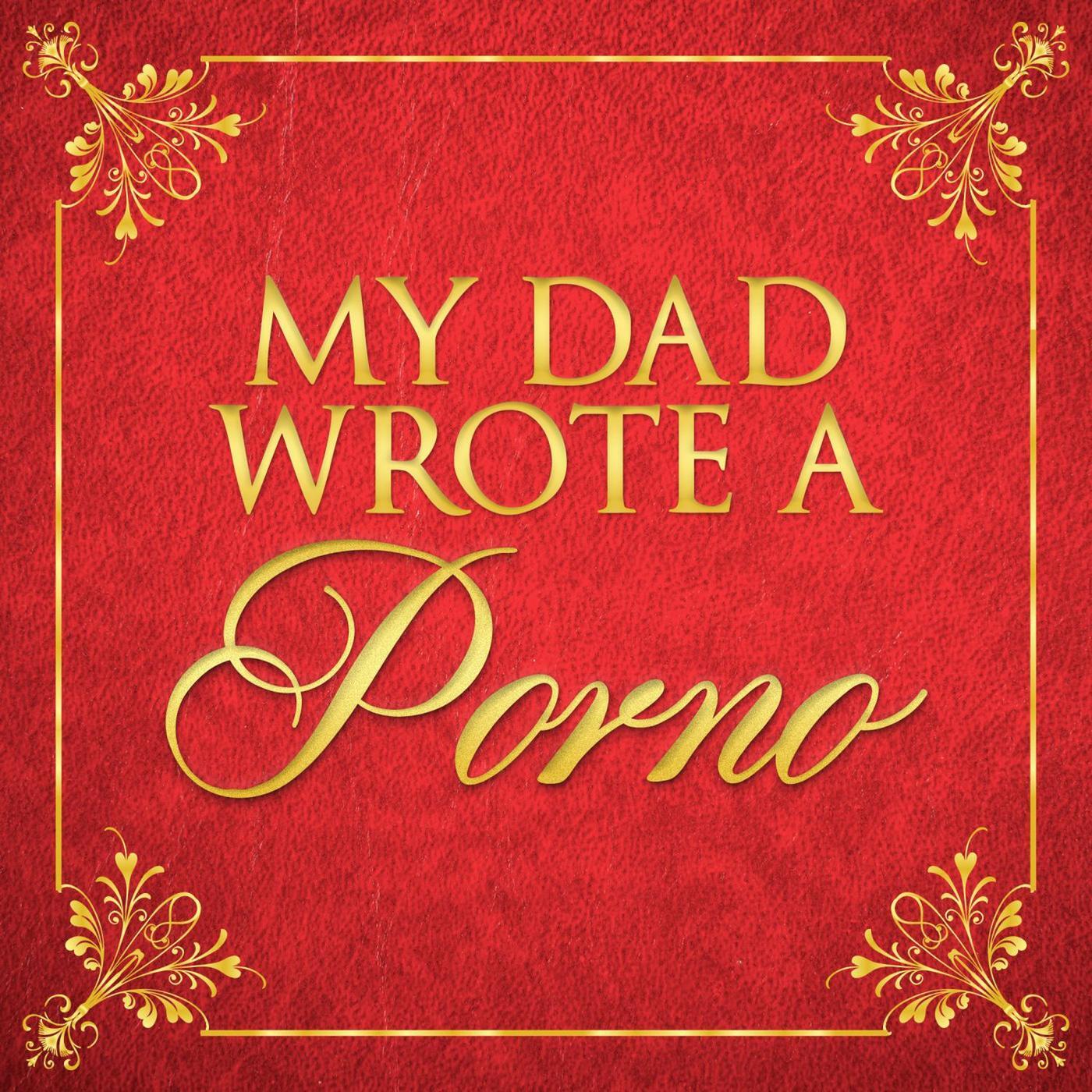 Hosted by Jamie Morton (the guy whose dad wrote a porno), this show is the top comedy podcast on the market. And it has been for some time. Why? It's full of entertaining stories, it's personal, and it's genuinely belly-laugh funny. Check it out for some comedy inspiration.

15. Review the News
Have there been any interesting headlines in the news recently? Any stupid stories that need to be shared?
Have a look through various news outlets/publications and pick out a bunch of different topics to discuss on your news podcast.
Some might be funny, others might be damn right absurd, and others will probably be a bit more serious. The more varied, the better.
Using your show to review world events gives you the opportunity to start a conversation with listeners, express various thoughts and opinions, and invite guests to discuss.
You could even read aloud a certain headline, and ask people to guess the story.
16. Tell Stories
Whether it's fiction, non-fiction, or biographical, storytelling is a podcast idea with lots of potential.
There are loads of storytelling shows out there, all with a different angle.
Maybe you could tell your story through the eyes of different characters? Channel your inner monologue? Invite guests on to play different roles?
If storytelling is something you're interested in, have a think about which genre you're most passionate about, and go from there.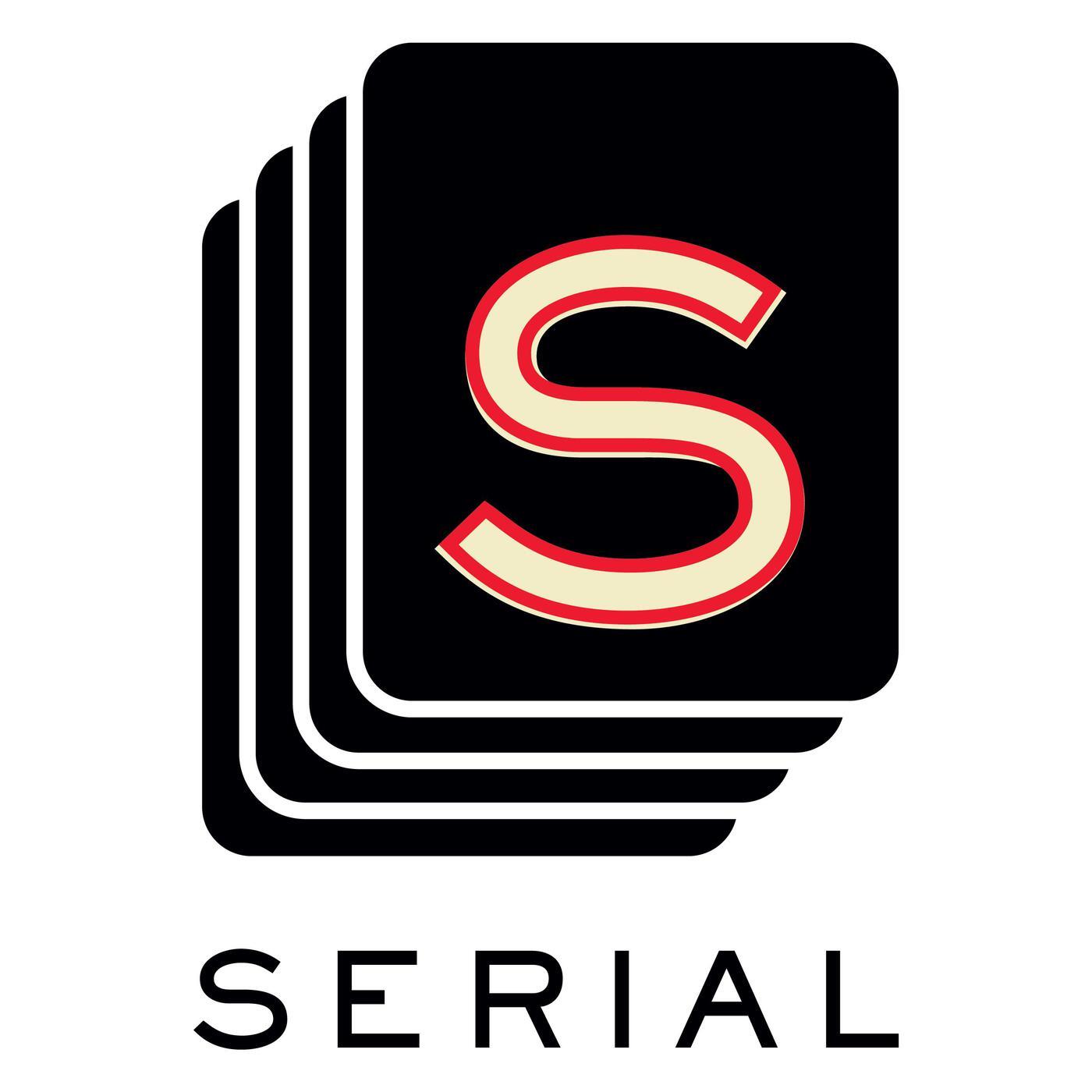 Serial is a storytelling show, with a legal angle. One extraordinary legal case, told over the course of one season. The show offers a truly unique take on law, crime, and investigative journalism. It doesn't just take listeners inside the courthouse, it seats them on the jury bench and presents case files, testimonies, and witness statements. If you want an idea of what a great storytelling podcast sounds like, this is it.

17. Review Events
Are there any events happening in your local community? Nationally? Globally?
Using your podcast to review certain events is a great way of becoming an active member of your community, and opening up a conversation with listeners.
To give you an idea, you could cover music festivals, food festivals, political rallies, sports games, biker group meetings, etc.
Did anything interesting happen whilst there? What were the performers like? Which team came out on top?
The events you cover will likely depend on the interests of your audience. Don't just talk about any event for the sake of it. Do your research and find out what your audience is interested in first.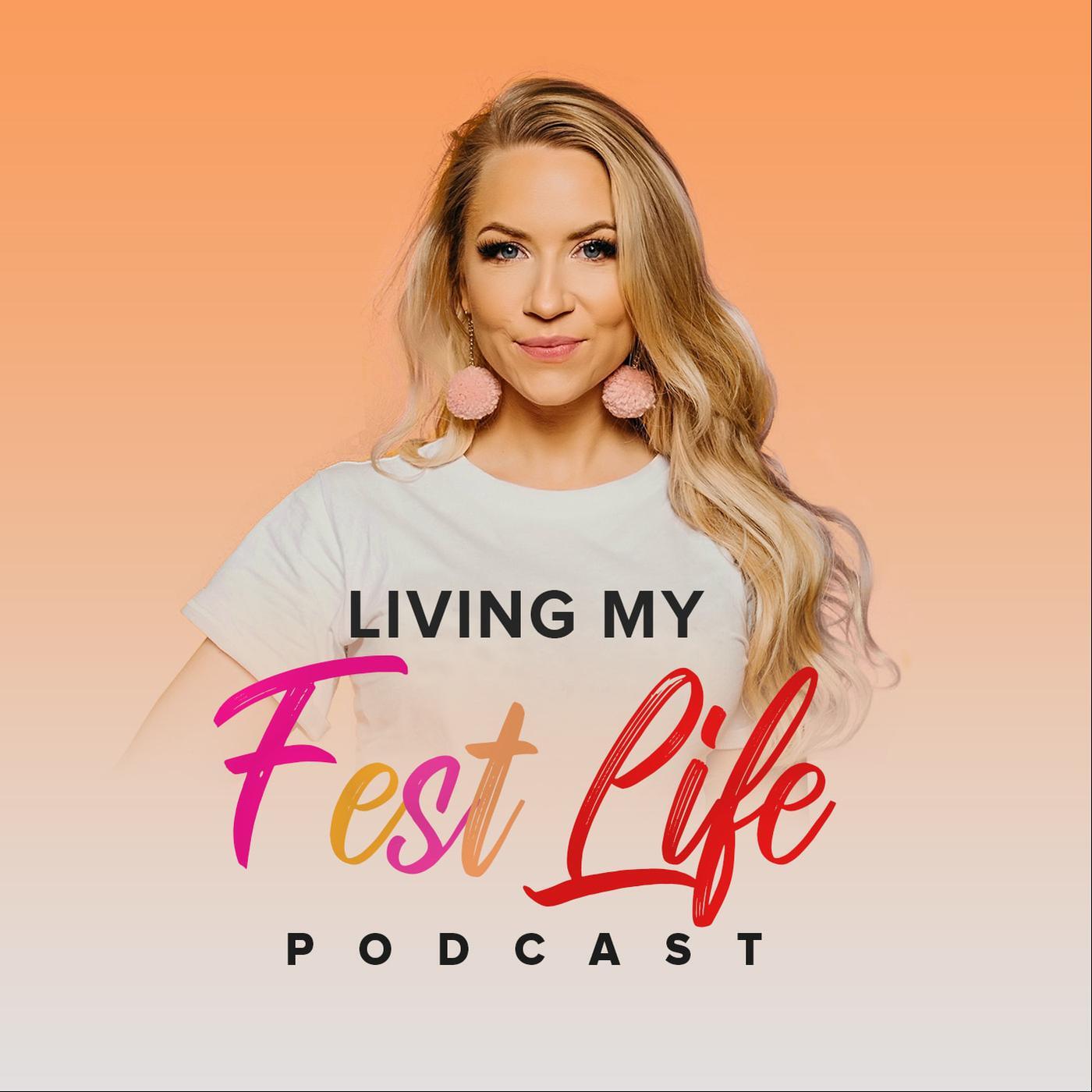 Hosted by Kelly Collette (standup comedian), the Living My Fest Life podcast covers festivals, fairs, experiences, and other events. From the ones known nationally and across the world, to the smaller and more obscure ones.

18. Speak to Local Businesses in Your Area
We all love a success story. Right? And nothing's more inspiring than when a new local business comes onto the scene.
Talking to independent shop owners, local coffee shops or restaurants, and even CEOs is a fantastic podcast idea.
How did they grow their businesses? What inspired them to set one up? Do they have any advice for aspiring entrepreneurs?
You could also use your podcast to promote different businesses in your area. Find out which ones would be interested in collaborating with you, and go from there.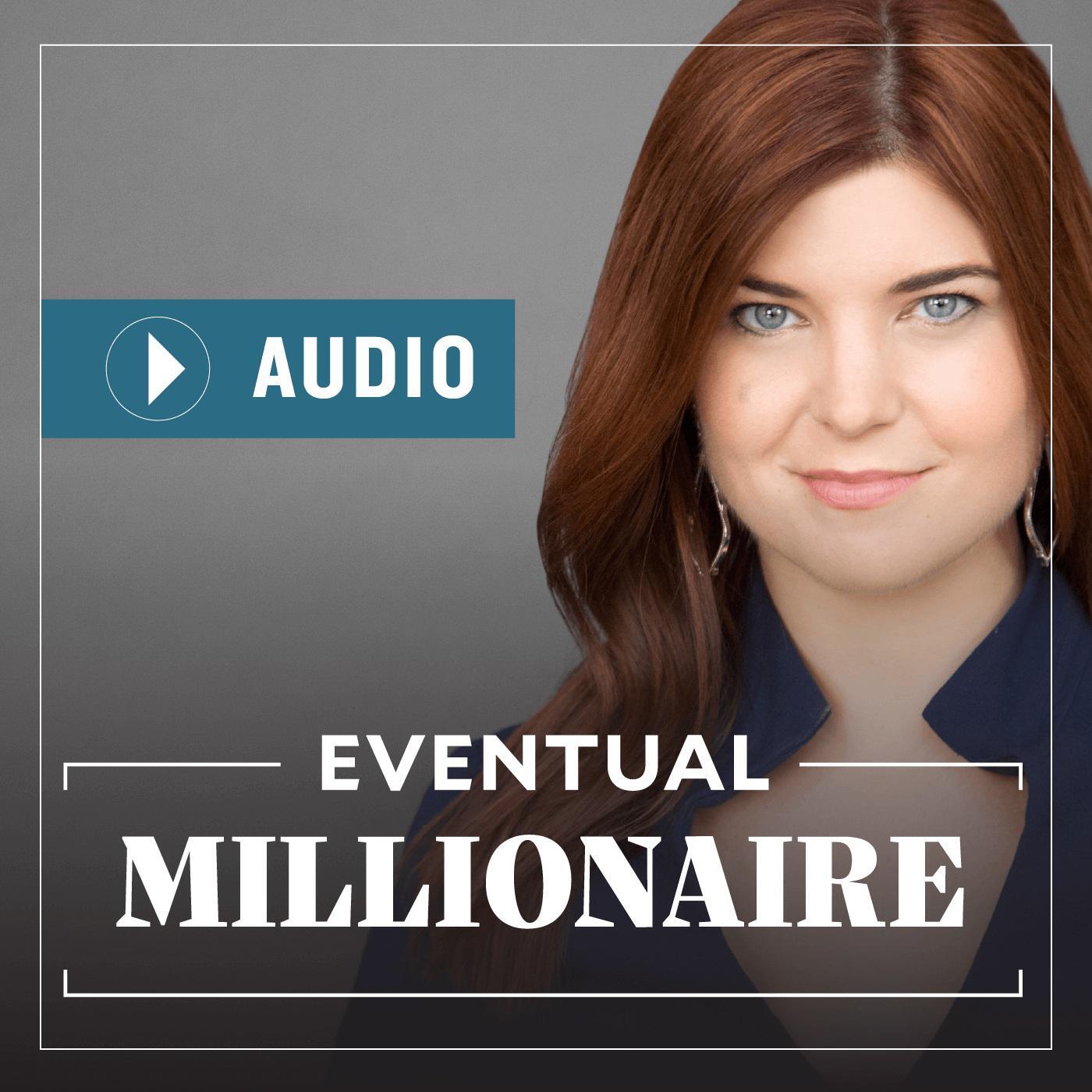 Jaime Masters is an online entrepreneur, speaker, business coach, author, and blogger. And her podcast, the Eventual Millionaire, interviews self-made millionaires and CEO's. Each episode features a different guest, where they discuss how they grew their business, and any advice they have for others.

19. Tell Backpacking Stories
Anyone who's been backpacking will have a story to tell. And anyone who hasn't will inevitably enjoy listening to the stories of those who have.
As mentioned previously, travel stories could literally involve anything. And the more outlandish, the better.
Have you or someone you know been backpacking? Where did you/they go? What did you/they see? Any noteworthy anecdotes to share with listeners?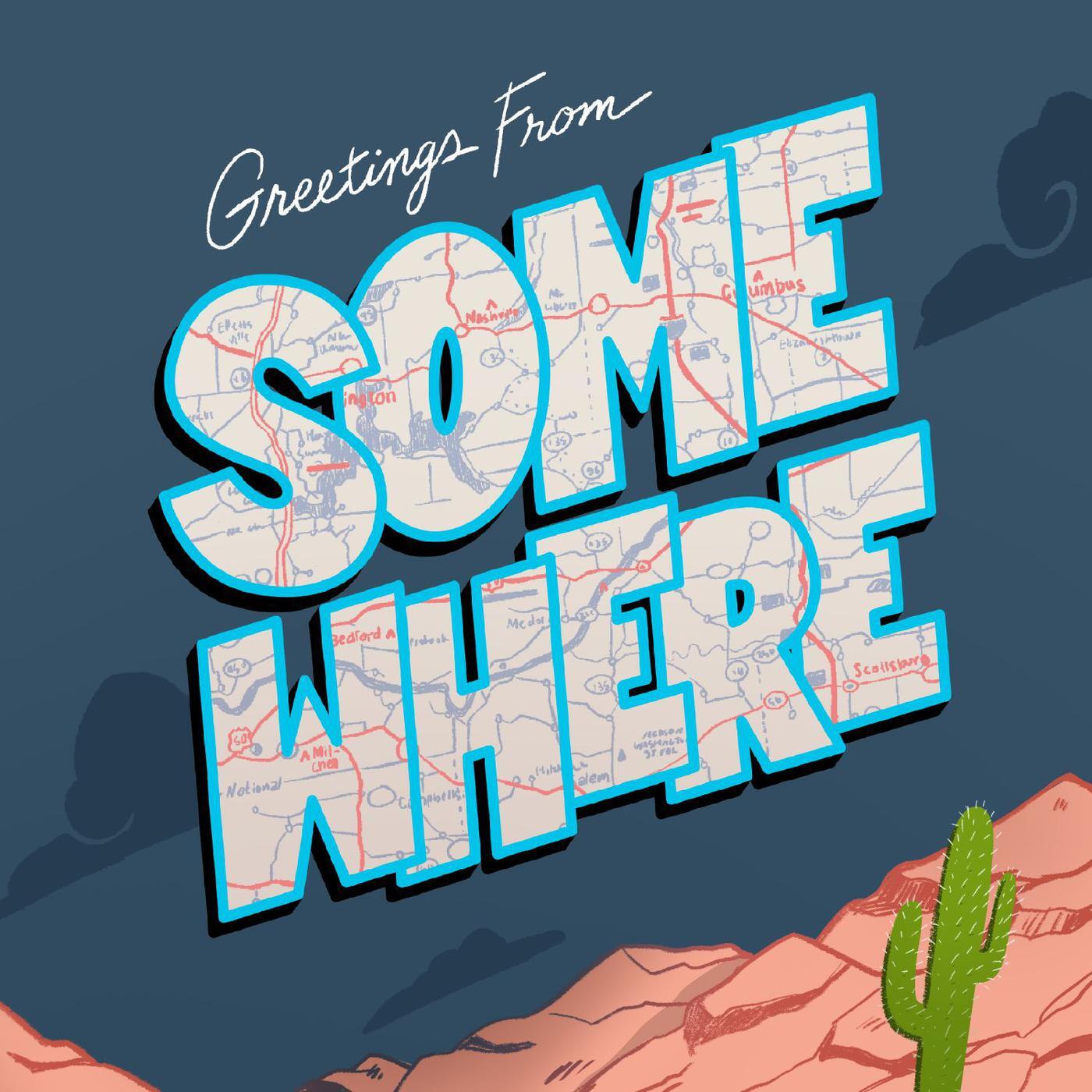 Hosted by Zack Mack, Greetings from Somewhere documents his road trip through America, and his overall experiences with life on the road. And because the show combines Mack's travel stories with investigative journalism, listeners are taken on a journey through some of the country's most interesting locations.
20. Short Stories
The good thing about short stories is they can be told (and digested) in one sitting. And that makes them the perfect podcast idea. Because you can tell a different story per episode.
Fiction will typically work best for this one. And you'll need to be able to develop a theme, a few characters, and a great plot in an effective and engaging way.
It might sound simple enough. But not everyone's a writer. And certainly, not everyone's a storyteller. Have a think about whether this podcast idea is something you can realistically pull off.
If you think it is, try drafting a couple of short stories up and see how you get on.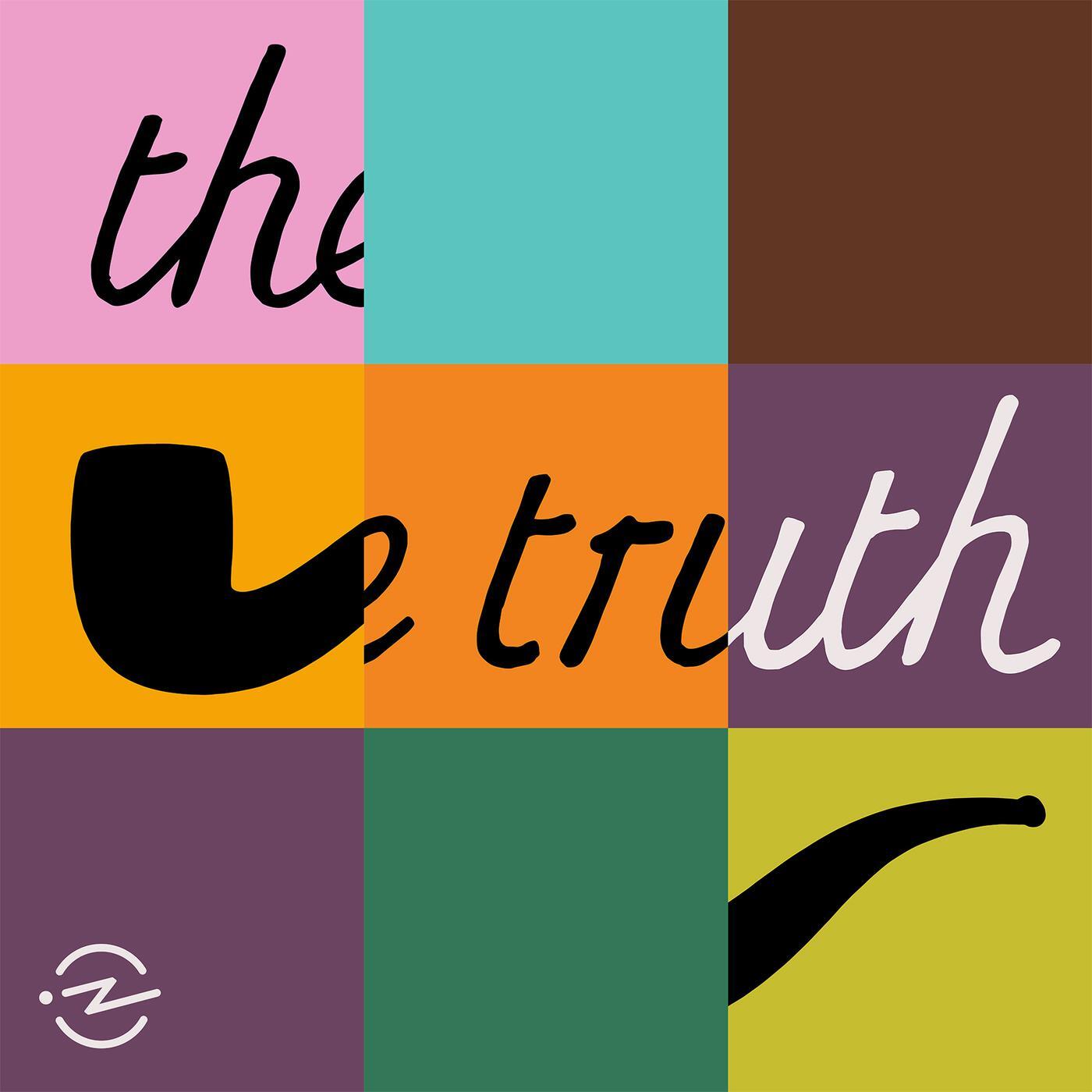 The Truth is a short story podcast. Hosted and produced by Jonathon Mitchell, each episode combines great writing with an authentic storytelling performance, and effective sound design. Each story is totally original too. Mitchell works with a talented team of actors and screenwriters for every episode, with the aim of "revitalising audio fiction for a new generation".

21. Explore Sound Design
Because there are a lot of podcasts out there, making yours stand out is important. And sound design is a great podcast idea for adding some personality to your audio.
If you host an audio drama or documentary, podcast sound effects can play a big part in the telling of your story. They're also key for making the listener feel immersed.
Sound effects can also put emphasis on certain plot twists or notable moments. Think jungle sounds, animal noises, cars racing down a highway. That sort of thing.
Interview and co-hosted podcasts can also benefit from sound design. You might want to use it to break up big chunks of dialogue, or signal to the listener that the topic is about to change.
Obviously, don't use sound design for the sake of it. There are certain moments when adding in a whacky effect won't be appropriate, or professional.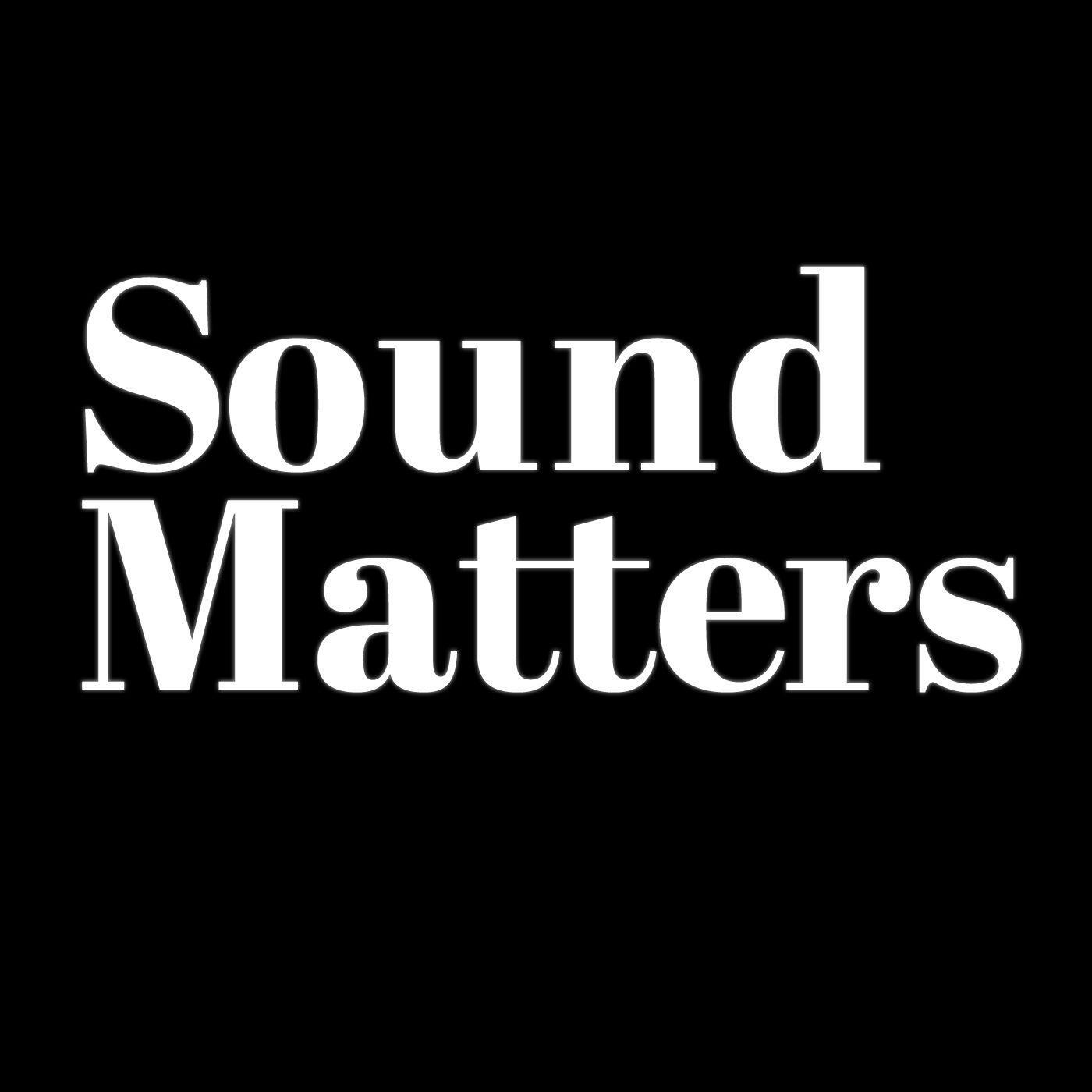 If there's anyone qualified enough to demonstrate what impressive sound design looks like, it's Bang & Olufsen. They not only sell high-end, specialised audio products, but they also have a podcast designed to teach listeners about the sounds of the world around us. So naturally, the sound design on display in each episode is more than impressive.

22. Sports
The sports industry is worth billions. So naturally, it makes for a great podcast topic.
There's a lot of scope for what you can do with a sports podcast, too. And the route you go down will likely depend on your sport of choice. For example, a football podcast will be a fair bit different to a sailing one.
Pick the sport you're most passionate about. You'll naturally be more knowledgeable on it, and you're more likely to be up-to-date with any competitions, news, or top stories.
Maybe you could take an interview approach, talking to players, coaches, or fans. Or, you might prefer to be a commentary podcast, where you give opinions and discuss what's happening in your field.
If you really wanted to make your show unique, another option would be to focus on unusual sports. There are some ridiculously strange ones out there - we're talking wife carrying, gravy wrestling, and extreme ironing. Yep, you read that right.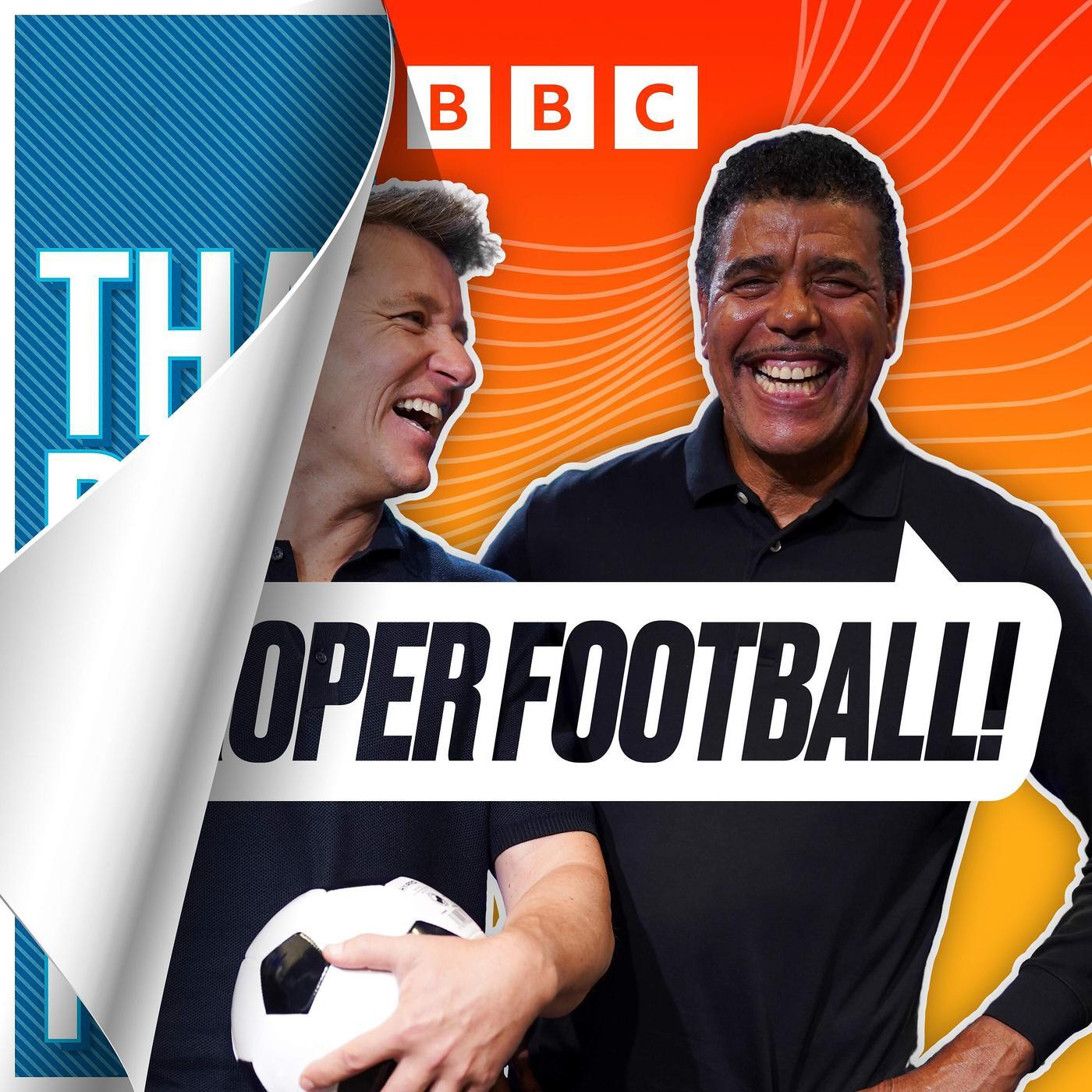 That Peter Crouch Podcast is a guide on how to become a professional football player. Each episode is filled with humorous interviews whilst also shedding light on managers, dressing room chit-chat, and head-turning confessions.
23. News and Current Affairs

With endless newsfeeds to scroll, it's hard for people to keep up with current affairs and top stories these days.
That's where news podcasts come in, because they're an easier and more convenient source of information.
Whether you want to give listeners daily updates (locally or nationally), a run down of the week's top headlines, or political opinions, news podcasts are an engaging podcast idea.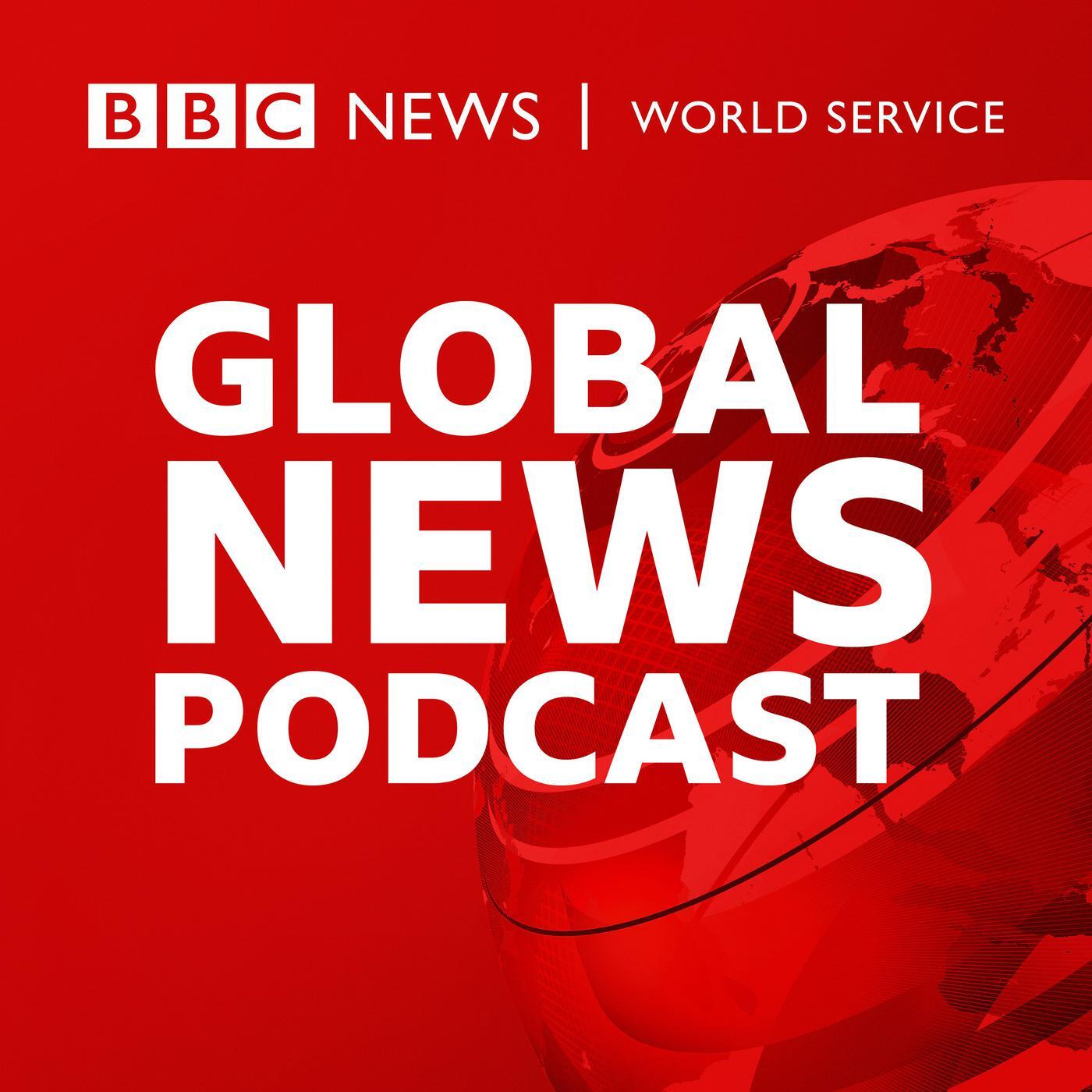 The BBC's Global News Podcast is one of the best news podcasts out there. Each episode takes a deep dive into the stories that break the news - including the latest from the COVID-19 pandemic, U.S. politics, and the ongoing climate crisis.
24. The Public Sector

Basing your podcast around the public sector gives you a variety of topics to focus on. Education, government, healthcare, human rights, social care, to name a few.
And that means you can focus on a different topic per episode, keeping everything fresh and engaging.
Are there any local elections happening for you to commentate on? Any new laws being passed? What's the state of the healthcare system where you live? What do you think the most important topics are in human rights today?
You could also take this podcast idea to the streets - what are the people saying about specific matters, laws, political figures, or causes?
Or, if you'd rather make your content a bit more lighthearted, talk to the kids. Who would they vote for? What would they do if there were President for the day? Would they change anything about the educational system?
25. Narrate Yourself Doing Basic Tasks
People love to be nosey. There's no denying that. And what's mundane to one person might not be to another.
Have a think about which of your daily activities could make for interesting or entertaining content, and go from there.
What music are you listening to in the car? What's on your playlist? Do a shopping haul.
The reality is that this podcast topic won't be appealing to everyone. But for listeners wanting a simple distraction to pass the time, it might be.
26. Celebrity News, Gossip, or Interviews
Like with true crime, humans are naturally fascinated by what's alien to them. This can also be applied to celebrity culture, because the majority of us are just ordinary people with a desire to see how the other half live.
Enter celebrity podcasts.
What's the hot gossip in LA LA Land? Who's doing what, where, and with who? Which A-list couple are the latest to split?
If you've got a decent-sized audience already, try booking someone notable for an interview and get them to promote it on their social feeds. Getting in front of new audiences will help your show's growth.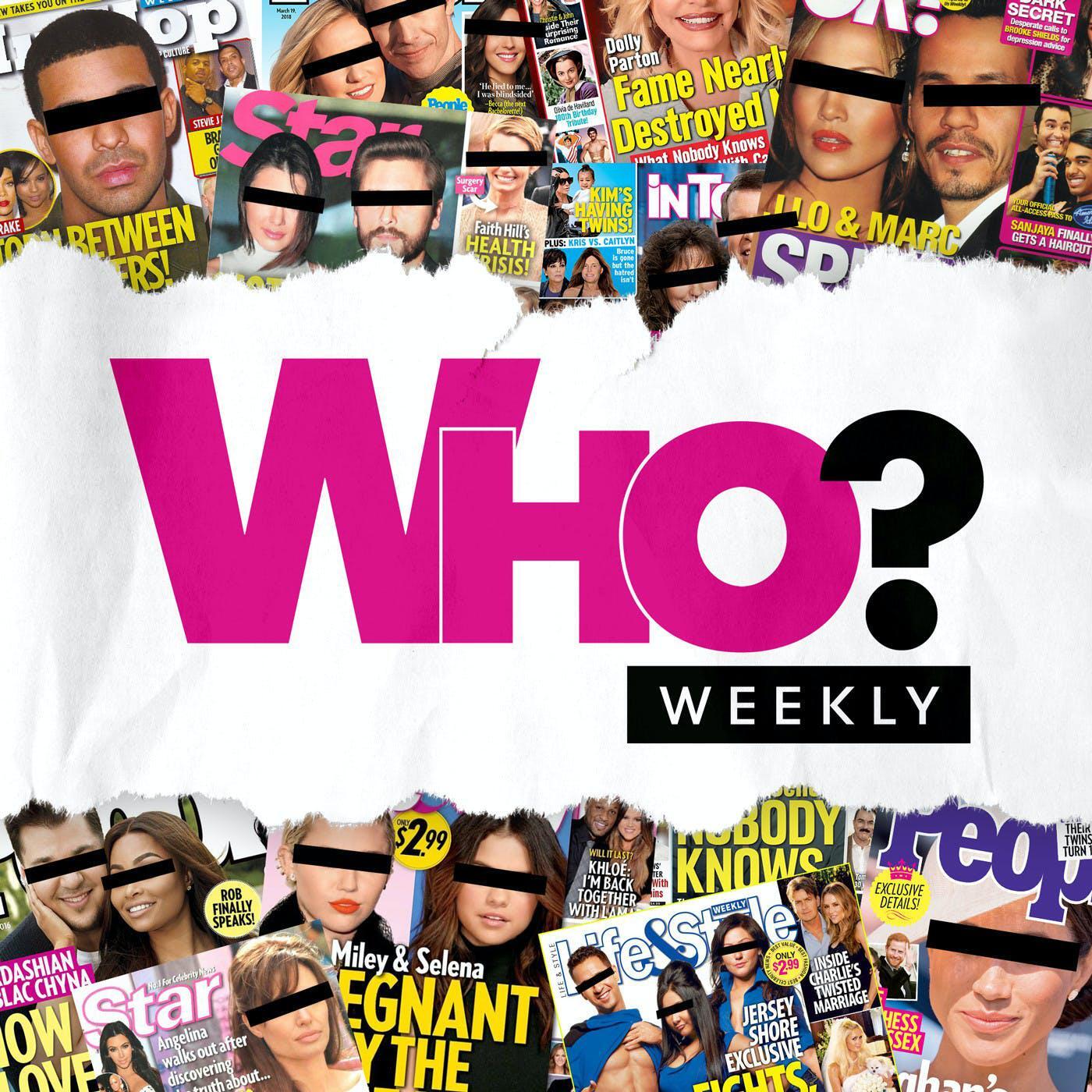 Hosted by Bobby Finger and Lindsey Weber, Who? Weekly tells listeners everything they need to know about the celebrities they don't. If you've ever found yourself staring at the magazine aisle in the supermarket and asking yourself, "Who even are these people?", this podcast sets out to fill the gaps.
27. Event Commentary
Professional commentary has proved a successful career for many over the years. And there's no reason why it can't be applied to podcasting.
There are loads of different events you can commentate on, too - from football matches to the Olympic Games (albeit they're only every 4 years), and from cricket to local competitions or tournaments.
Or for a fun twist, maybe you could get someone unfamiliar with a certain event to give their commentary on it. So, somebody who knows nothing about football commentating on a big match. That kind of thing.
28. Top 10 Lists
We all love a good list. Especially one that counts down to reveal a winner.
Think food, films, songs, musical artists, fashion trends, highest paying jobs, restaurants, festivals, etc. The list could go on and on.
If you decide this podcast topic is right for you, try to explain your rationale to listeners. Doing so is a great way of starting a conversation between you and them, and can play a big part in creating an engaged community around your show.
29. Genealogy
If you're unfamiliar with the phrase, genealogy is the study of families, family history, and lineage.
Take a deep dive into your own family history with this podcast topic, and take your listeners on the journey with you.
Or, invite guests onto the show and explore their lineage and ancestral trees instead. You might even uncover something worth following over the course of a few episodes.
For some inspiration on how this could strategically work, have a look at the below clip from UK TV show, Who Do You Think You Are.
30. Give Listeners Advice
Are you particularly experienced in something? Can you share your expertise, or what you've learnt with listeners?
Or, maybe you've got some life advice to share? Career advice? Parenting tips? Money tips?
Podcasts that do well are typically the ones that give their audiences value. Said value could come in any shape or size, but general advice is a great place to start. What's your story, and how can you help others?
Have a think about which (if any) topics you'd have appreciated advice on when you were younger, and use it as a base for your podcast idea.
Advice podcasts need to be authentic, beneficial, and consistent. And you'll also need to build a solid foundation with your listeners, so they trust you and actively seek out your guidance. Why should they listen to you over someone else?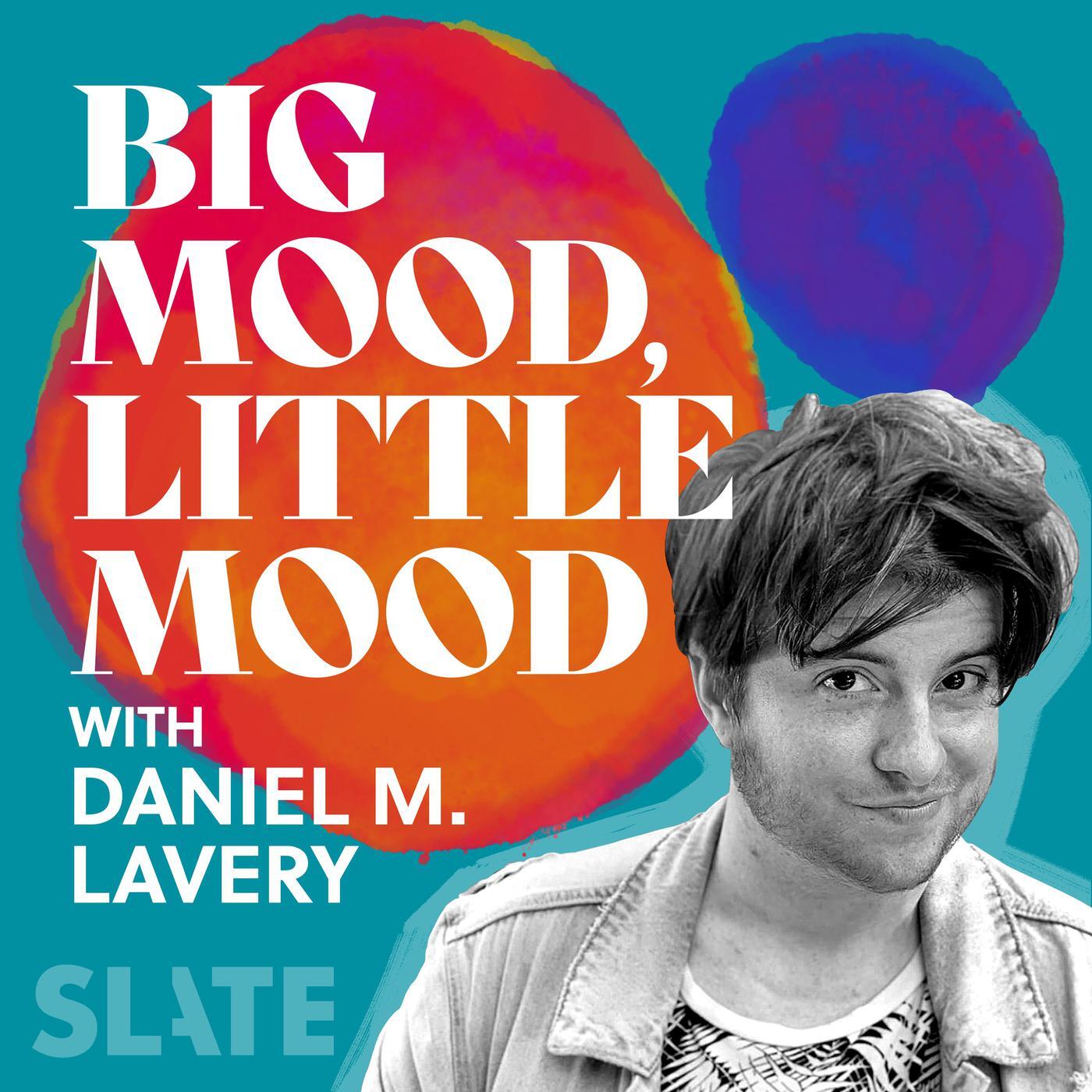 Hosted by Danny M. Lavery, Big Mood, Little Mood is an advice podcast focusing on relationships, dissatisfaction, drive, regrets, estrangement, embarrassment, and general feelings. Each episode welcomes a guest, and includes listener interaction.
31. Updates in Your Local Community
What events (if any) are taking place in your local area? If you live in a close community, this would be a brilliant podcast idea.
Chances are people in the surrounding area would want to know what's happening around them, and who better than you to fill them in?
You could focus on food festivals, music festivals, parades, car boot sales, community projects, social gatherings. The options are endless.
Are there any new residential developments happening? Any new, local businesses you could review?
If this is a podcast idea you're keen to try out, make sure you're subscribed to local media outlets or social media feeds to stay abreast of what's happening.
32. Play Games With Listeners and Guests
This is a fun one. And a creative way of increasing listener interaction.
If you regularly have guests on your podcast, ask them to introduce themselves and provide some context into who they are, what they do for a living, and what they enjoy doing in their spare time. From there, invite listeners to guess which of them has done a certain thing.
It doesn't have to be complicated. But to give you an idea, it could be something like "Which one of them climbed Mt. Everest?" Or, "which one has written a book?" Worked in a zoo? You get the jist.
This also gives you scope to engage with your audience on social media. Doing so is brilliant for raising awareness around your show, brand, or business. And if you can get them to make a noise on a public platform, even better.
33. Pet Podcasts for Pet Owners
It's estimated that 59% of households own a pet. That's a lot. So there's plenty of scope to make a podcast catered directly to them.
You could give information about certain dog breeds or exotic animals, health and safety requirements, food and vitamin recommendations, good walking routes, etc.
Or, to put a truly unique spin on this podcast idea, you could even aim the show at the pets themselves. So, a relaxing playlist to distract them on bonfire night? Something to keep them company whilst their owners are at work?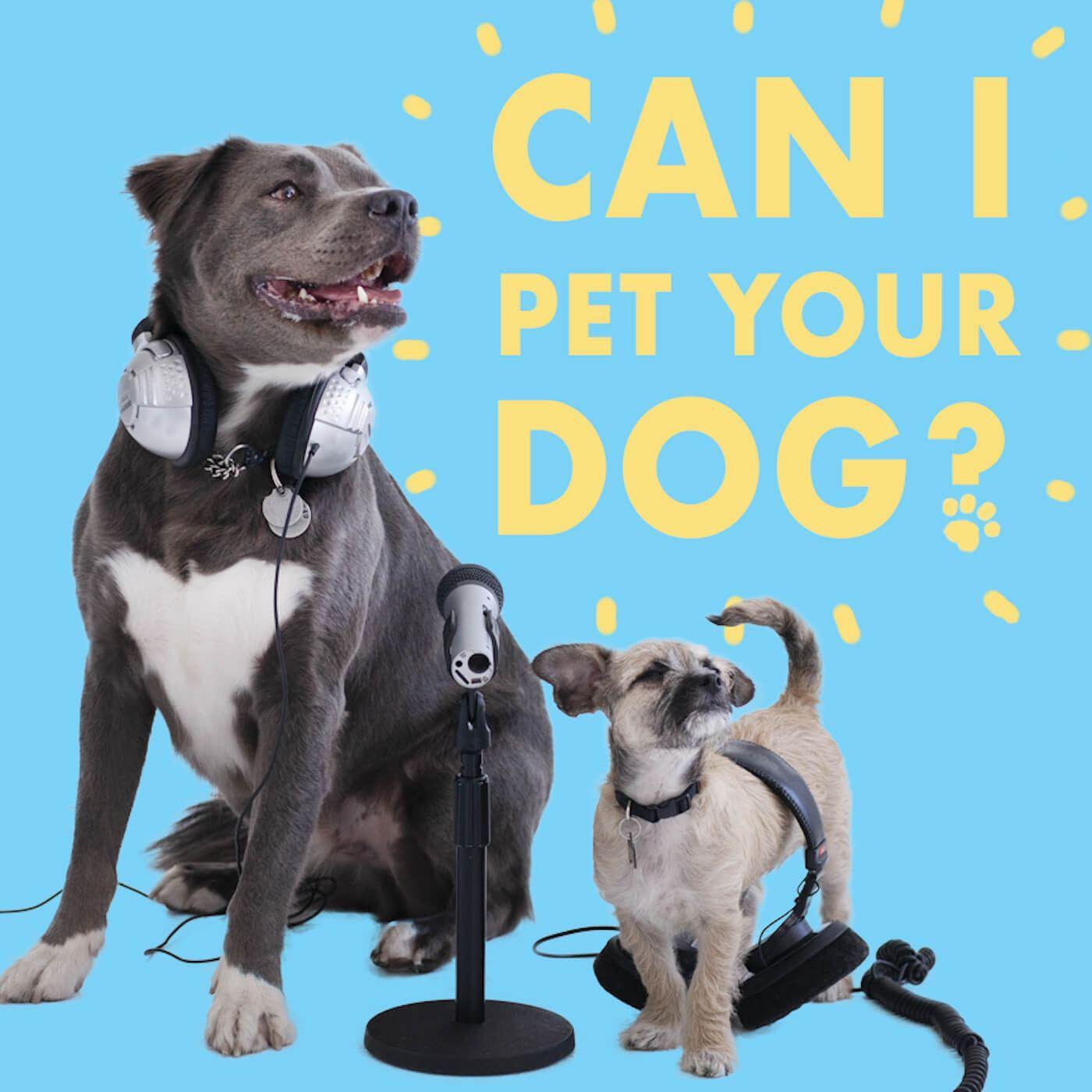 The Can I Pet Your Dog? podcast talks to guests about their dogs, discusses dogs they met this week, and briefs listeners on canine news. The two hosts, Renee Colvert and Alexis Preston, are dog enthusiasts, too - bringing a mixture of enthusiasm and excitement to every guest interview, anecdote, or doggy headline they discuss.

34. Cater to Those Who WFH, or Away
There are a lot of people working from home these days. And they might like a bit of company.
Enter you.
Again, you don't need to make it complicated. But you might want to give listeners daily updates, distractions, or some sort of entertainment.
You could also cater to people who work away from their families, keeping them up-to-date on civilian life. For example, those who work on oil rigs, or in the army.
35. Quickfire Facts
The average length of a podcast episode is around the 45 minute mark. But there's no rule saying they have to be.
For a unique podcast idea, give listeners quick facts in episodes no longer than 5 minutes.
You'll probably find shorter episodes will boost your listener retention rates, too. So rather than asking listeners to commit to the best part of an hour, you're satisfying the intent in short bursts.
36. Make a Podcast about Podcasting

Because why should anyone read a book about podcasting, when they can listen to a podcast about podcasting instead?
​​Surprisingly, there are a lot of podcasts about podcasting already.
So, what can you offer? Whether it's advice to other podcasters just starting out, tutorials, marketing or strategy tips, or just general advice about the industry, this is a great opportunity to establish yourself in the community.
You don't even need to provide informational insight into podcasting. If you'd rather talk about your favourite shows, there's scope for that too. We'd recommend picking a genre though, to establish some sort of consistency. So, which health and fitness podcasts would you recommend?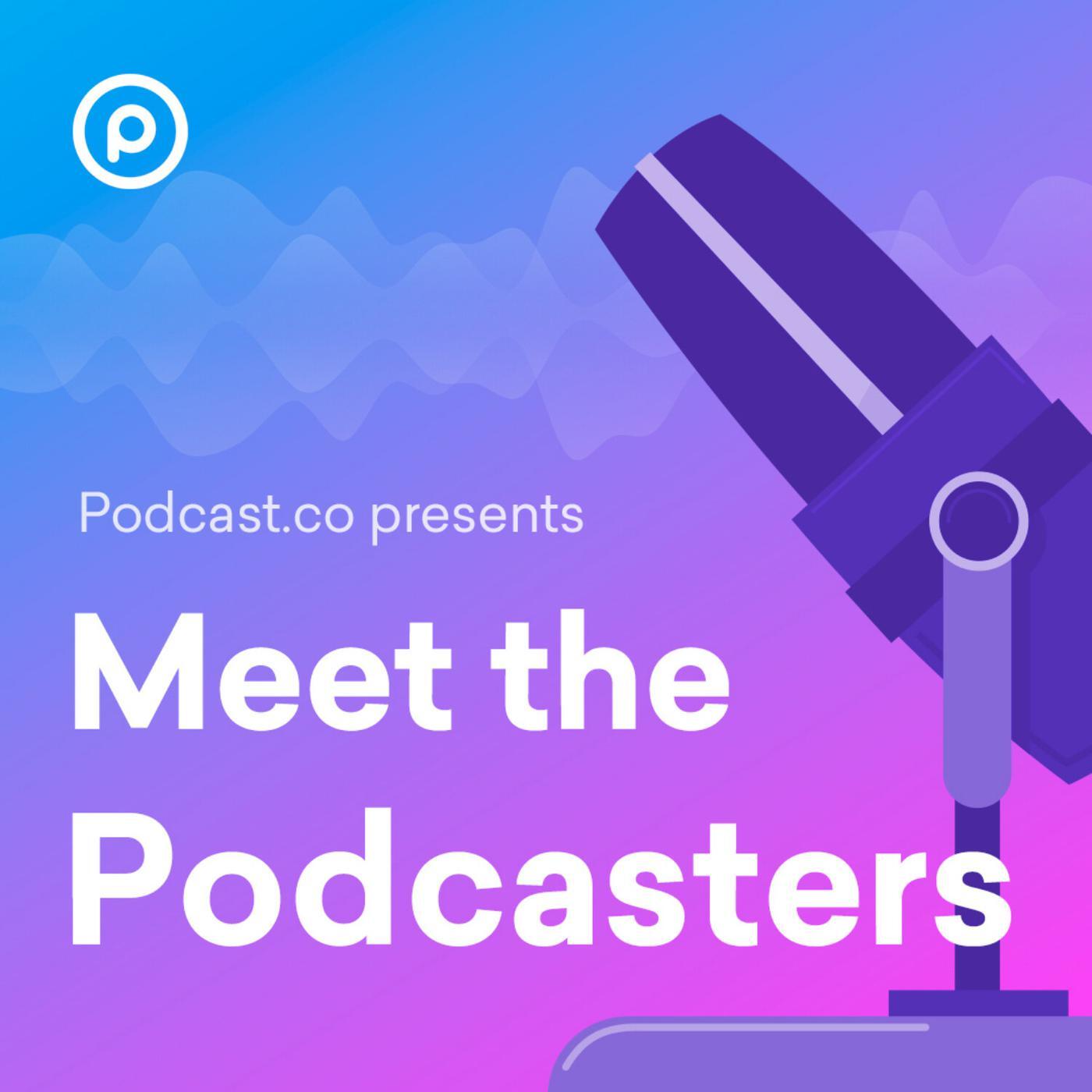 Hosted by James Deeney, Meet The Podcasters is an in-depth look into industry changes, and what it takes to make a successful podcast that stands out in an overly-saturated market. Not only do episodes teach listeners about concept development, monetisation, and podcast marketing, but they also give tips from some of the most successful podcasters in the game.

37. Geocaching
Not familiar with geocaching? It's become increasingly popular over the years, and involves people using GPS devices to hide and seek containers at specific, outdoor locations around the world.
So, is this something you could base your podcast idea around?
It might look like setting up a scavenger hunt for listeners, and giving them coordinates or clues in your podcast episodes. Their challenge would then be to go and find what you've hidden.
If this is something you're keen to experiment with, make sure you've considered the logistics of everything before announcing the first clue. Where are most of your listeners based, for example? If you live in San Francisco but your demographic is mostly European, you'd have a hard time making this one work.
38. Vox Pops

Vox pops are short interviews recorded with members of the general public, usually in the street. And they're a brilliant way of capturing different opinions surrounding a certain topic.
And whilst vox pops usually come in video format, there's no reason why you can't use it as the base of your podcast idea.
All you'll need to do is invest in some portable equipment (a recorder, and a microphone), and write a list of questions to ask people.
You'll get some great content, plus vox pops are a fantastic way of engaging with new listeners and building your audience. If you're seen interviewing people, it might spark interest or conversation - giving you an organic opportunity to promote your show.
39. Chat Shows
Chat shows are a reliable podcast idea for sparking natural, interesting, and free flowing conversations.
They're also a hugely popular podcast topic, with many celebrities hosting their own versions.
You'll need to book good guests for this idea to work. Your audience won't want to spend their spare time listening to a boring conversation, so always do your research and make an informed decision.
Who would your listeners genuinely want to listen to? And, who would be a good fit for your show? Do they have podcast guest experience?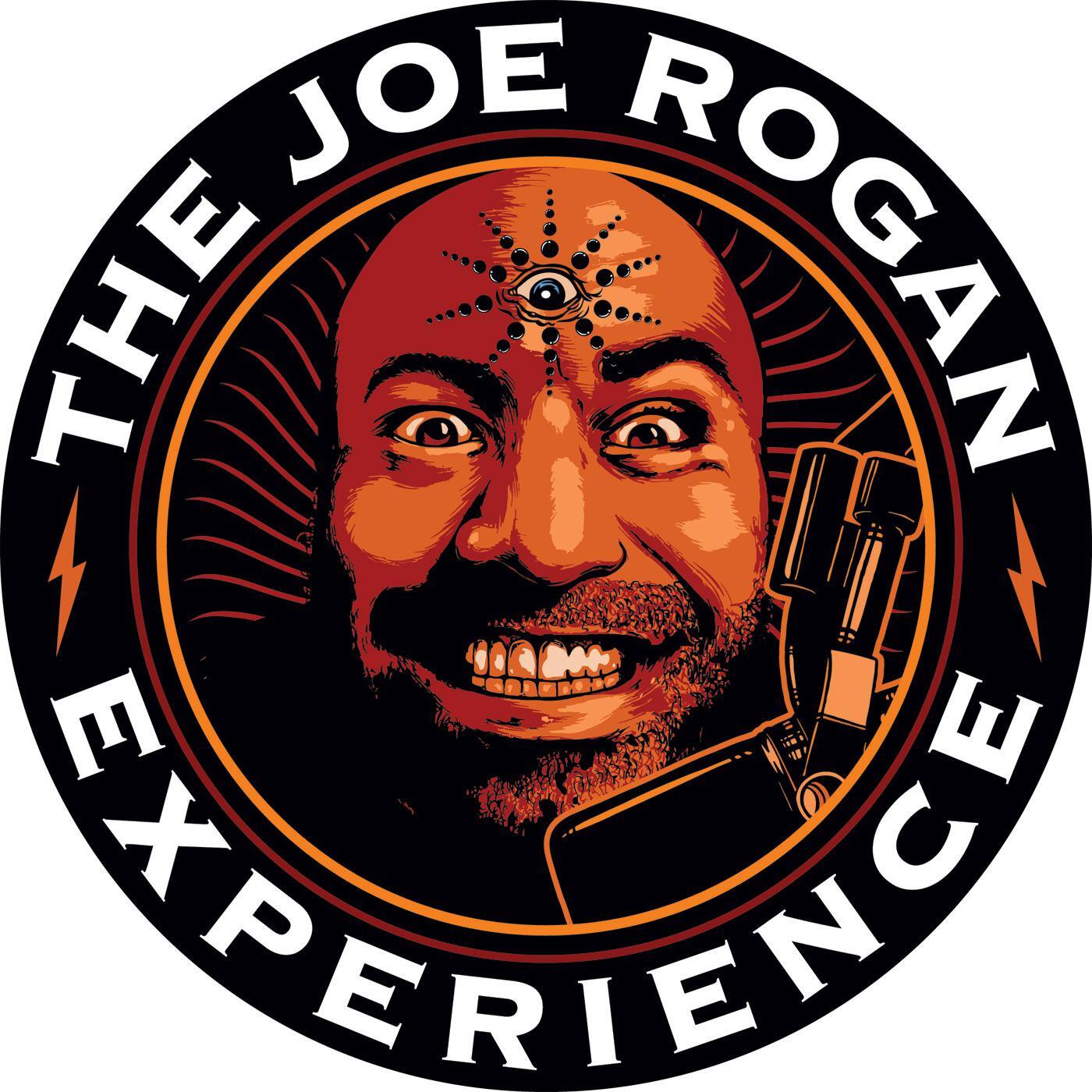 Drawing in an average of 11 million listeners per episode, Joe Rogan is a veteran of the podcasting world. And his show, The Joe Rogan Experience is the top-performing podcast out there. And because each episode includes topical discussions with people from all walks of life (from political figures to UFC fighters), things never get repetitive.
40. Book Reviews
We know what you're thinking. In the age of social media, are people really still interested in book reviews? Well...absolutely. There are plenty of proud book nerds out there.
Obviously, the best reviews come from those genuinely passionate about a topic. So don't start a book review podcast if you haven't picked one up since high school. Your listeners will be able to tell.
What's your favourite book? And why? Would you recommend it to your listeners?
41. TV and Film Reviews
Similar to book reviews, people love hearing others talk about their favourite TV shows and films.
So, what was the last film you watched that really moved you? What's your favourite movie of all time? And what are you currently binge watching?
Take this podcast idea and let listeners know what they should be adding to their watch lists, what they should skip, and tease anything due to be released.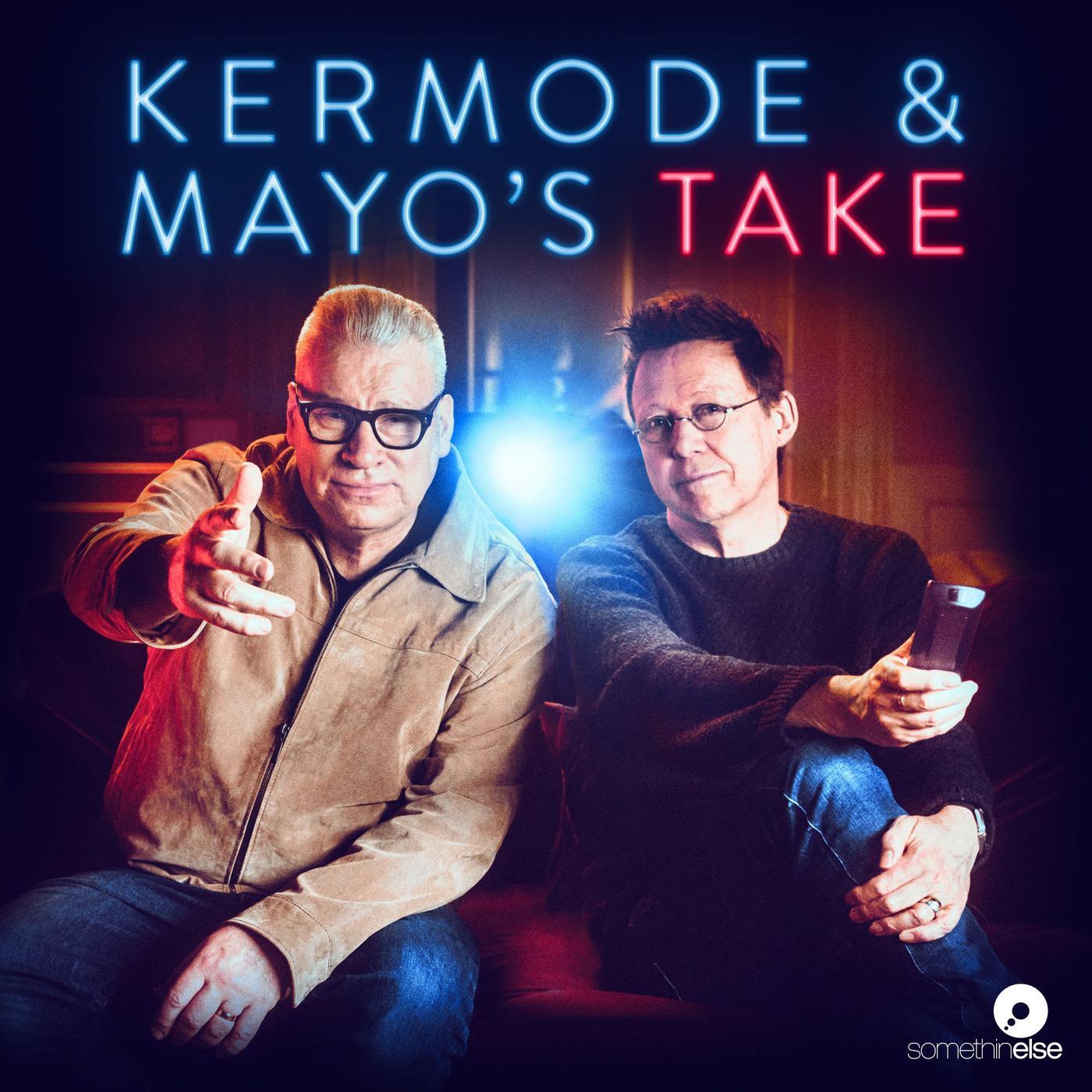 Kermode and Mayo's Take includes the same witty banter that made their Radio 5 Live show a success, but now benefits from TV reviews as well as film. Not to mention the guest interviews, drawing in talent from Hollywood directors, to Oscar-winners. If you're thinking about using this podcast idea for your own show, this one's a great source of inspiration.
42. The Paranormal
The supernatural often makes for one of the best podcast topics, because it taps into people's obsession with the unknown.
The paranormal itself is a controversial topic. Some believe it, and others don't. So naturally, it's a great topic to debate with guests and listeners alike.
There are loads of paranormal podcasts out there. Make sure you do your research and work out which format works best for you.
43. Questions and Mythbusting
The web is a golden opportunity for mythbusters, and it's home to a whole host of unanswered questions.
But what's the real story? Has something been completely made up, or just misunderstood along the way?
Use this idea as your podcast topic and tell listeners the real science, truth, and logic behind some of the biggest myths we know.
Will you completely debunk them? Time will tell…
44. Q&As
If you've got a somewhat established audience already, hosting Q&A sessions somewhere in your episodes is a great idea.
Not only will it give your audience the chance to get to know you better, but it'll also drive listener interaction and help to build a sense of community.
So, get your audience to send in questions, gather the best ones, and answer them. Simple.
45. Guilty Pleasures
Do you have any guilty pleasures? Does your guest? Your listeners?
This one's a fun one, and has potential to spark a really entertaining or interesting conversation. Because really, there's no telling what people will say. And the more outlandish, the better.
It could be a certain TV show or film, an out-of-the-box hobby, a peculiar habit, or something completely different.
Whatever it is, make sure to follow up and give listeners some context.
46. Technology
With the modern world, comes an ever-changing technological landscape. Seriously, who can even keep up these days?
There are no signs of it slowing down, either. So why not milk it and base your podcast topic around it?
It could be anything from gadgets to cybersecurity, or from cryptocurrency to biometrics and tech companies. The list is truly endless.
It goes without saying to make sure you're fully clued up before you start recording. Nobody wants to listen to a podcast host waffling on about something they clearly don't know a lot about. Especially when it comes to tech.
You could also give listeners your technological predictions for the future. That's bound to spark some conversation (debate).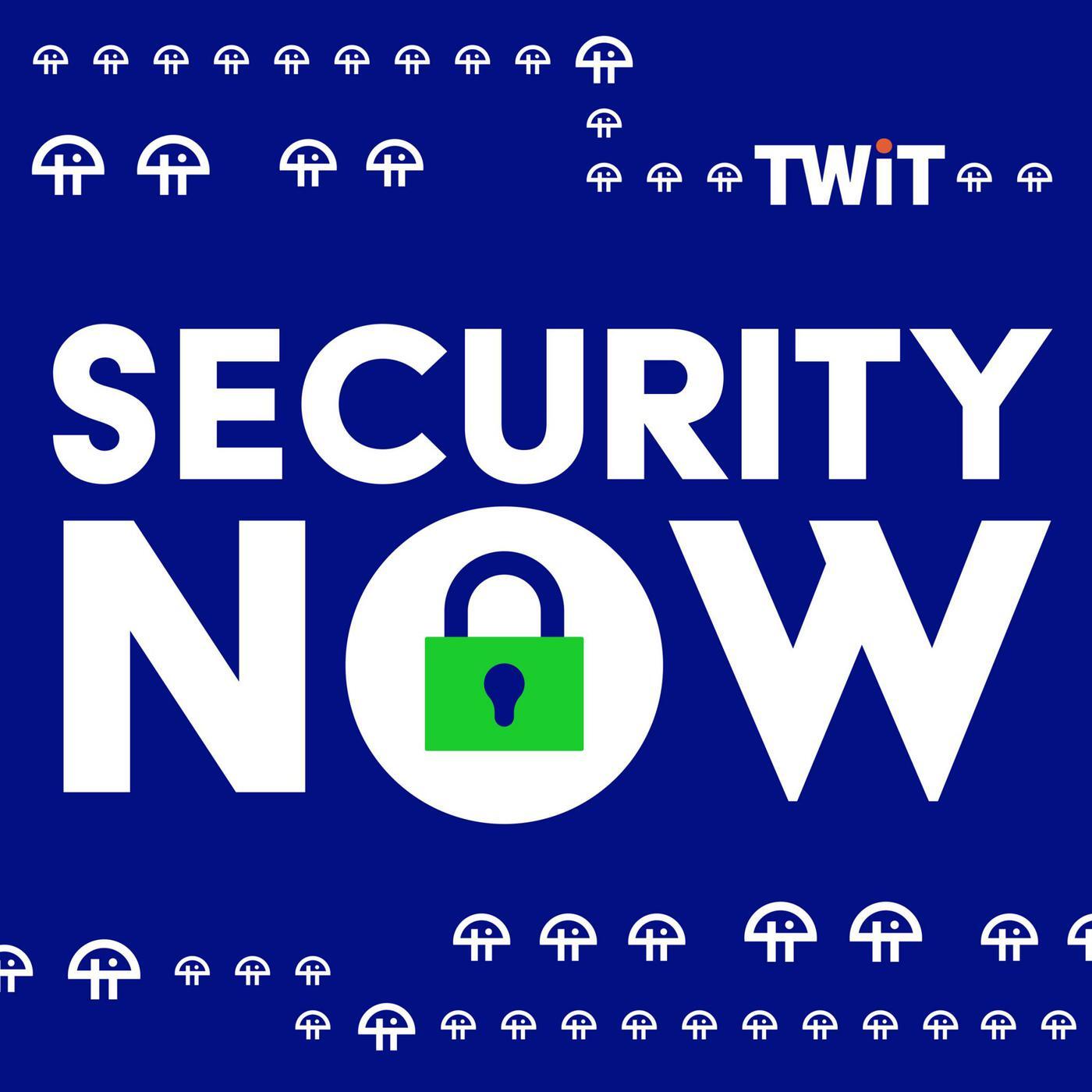 Hosted by Steve Gibson and Leo Laporte, Security Now discusses the hot topics in tech security today - including spyware, viruses, cookies, and more.
47. Food
In the age of social media, it feels like there's a new culinary delight being discussed, reviewed, and tested each week. Right? Thanks to Instagram and TikTok.
Well it's the same in the podcasting world, with an abundance of food podcasts to seek your teeth into.
There's endless scope for what you might want to talk about, too. Your favourite cuisine, restaurants, recipes, to name a few.
Or if you wanted to take a different approach - ask your guests what they'd want their last meal on earth to be. What would they choose if on death row?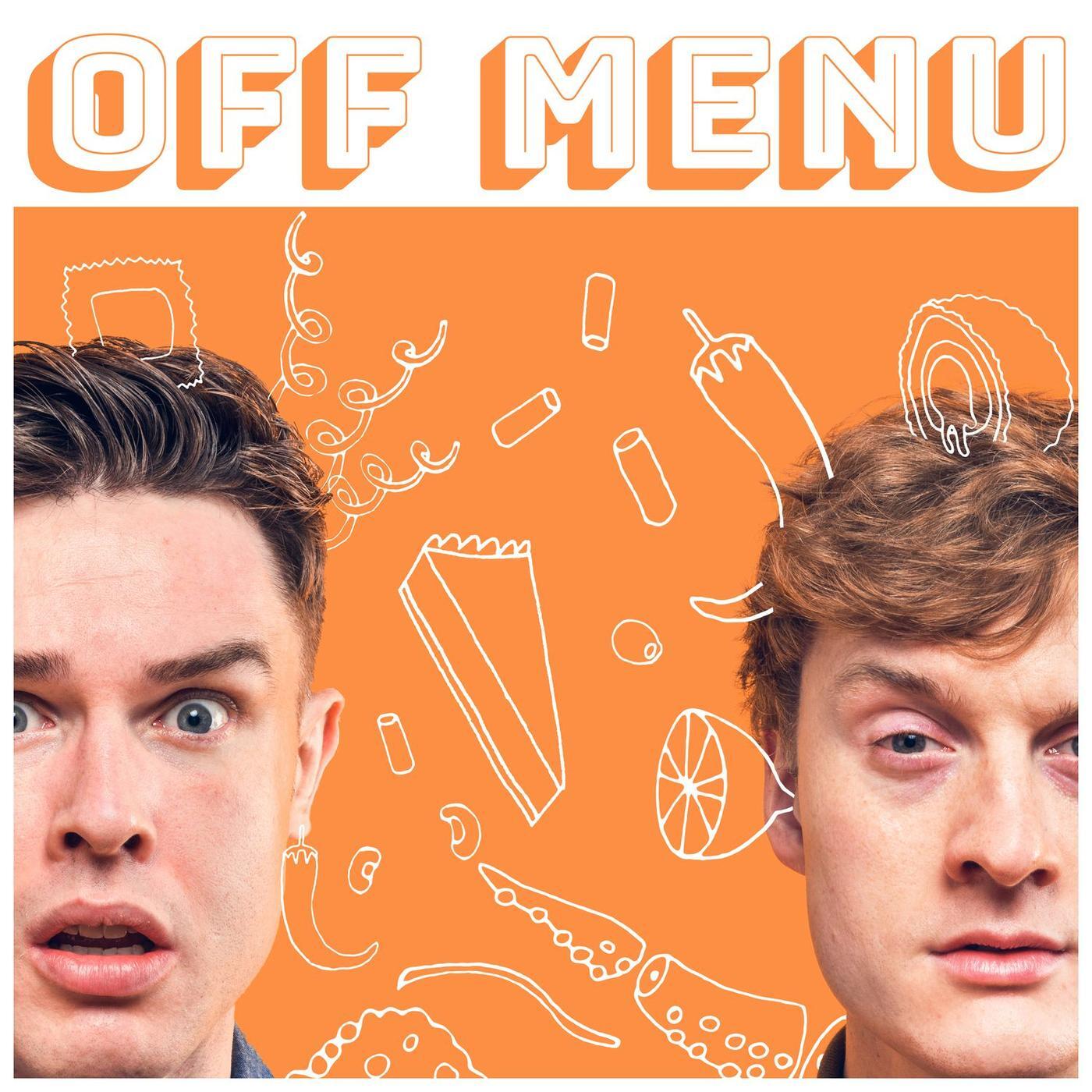 Off Menu is one of the most downloaded podcasts in the UK. Hosted by comedians Ed Gamble and James Acaster, the show combines food with comedy. Each episode invites a special guest into their magical restaurant to each choose their favourite starter, main course, side dish, dessert and drink.
48. Feminism
It's never too late to educate yourself on feminism.
And thankfully, it's one of the best podcast topics out there for spreading awareness and supporting gender equality.
Like with food, there are endless things to focus on with this podcast topic. Women's rights? Women in sport? Stories of activism? The feminist revolution? Challenging social roles or norms?
Basically, if you're all about girl power, this is the podcast idea for you.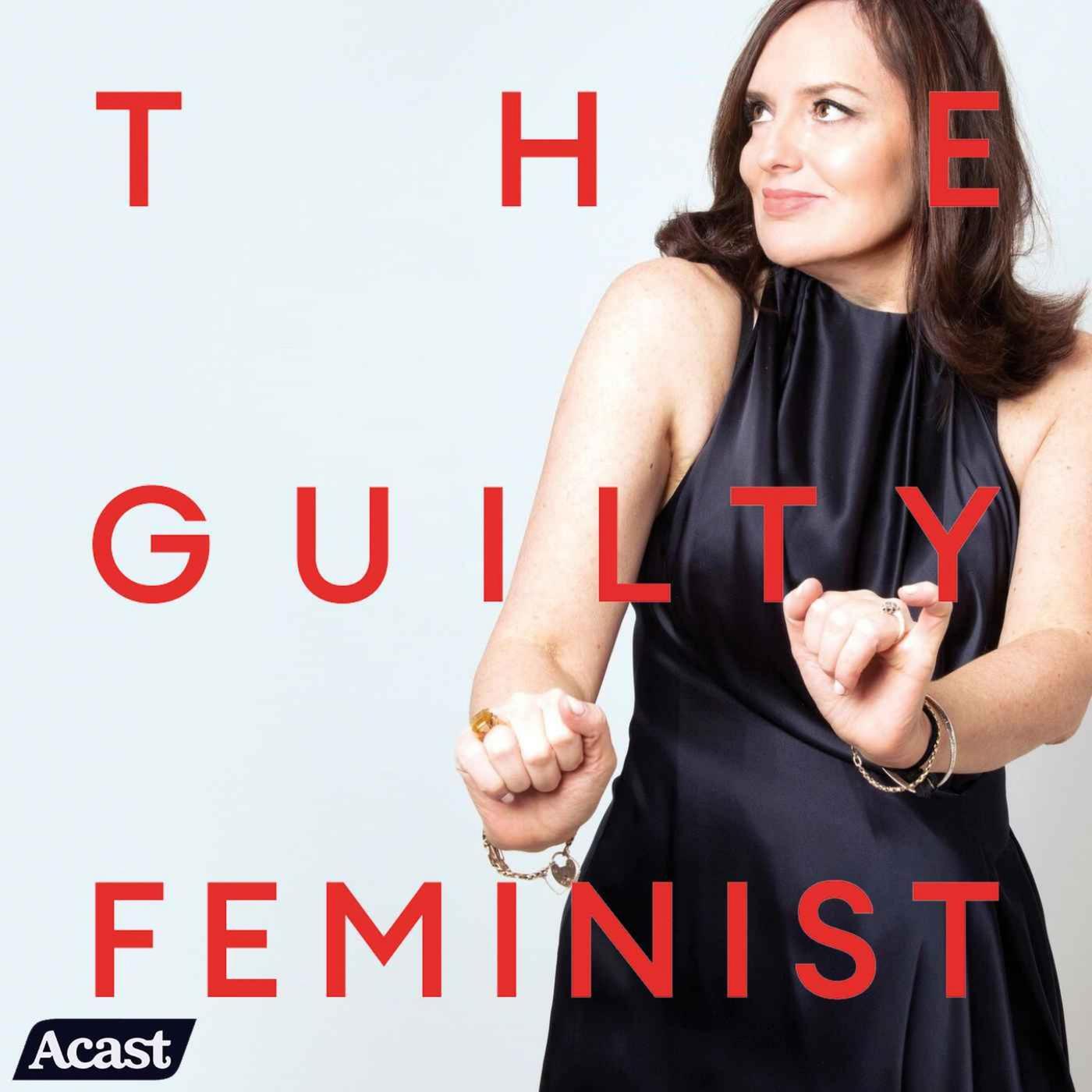 Hosted by British comedian Deborah Frances-White, The Guilty Feminist is a comical discussion about the patriarchy. It's witty, well-done, and provides a supportive forum for feminists to discuss not only their 21st century goals, but also the hypocrisies and insecurities that undermine them.
49. Clueless Content
If you're not sure what we mean by this, have a think about which topics you know absolutely nothing about.
Got one? Now try to actually learn about it, and document your thoughts and thought-processes as you go.
To give you an idea, it could be a film trilogy, a certain sport, or a skill. There are no right or wrong answers here.
And if you can translate your thought-processes well, it can absolutely make for entertaining podcast content.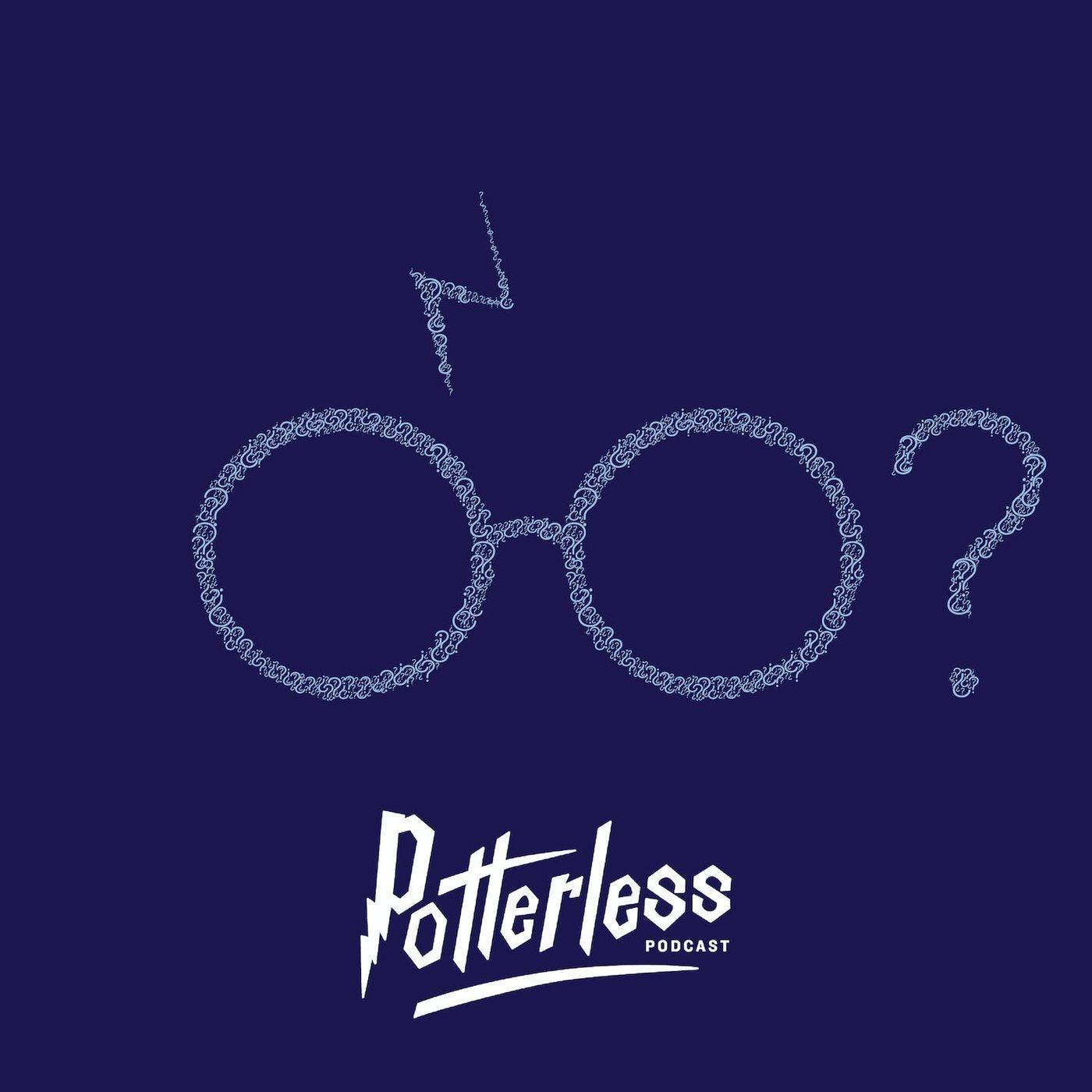 Potterless follows Mike Schubert, a grown man reading the Harry Potter series for the first time. He sits down with Harry Potter fanatics to poke fun at plot holes, make painfully incorrect predictions, and bask in the sassiness of the characters. With his energetic sense of humour and arsenal of witty and insightful guests, Schubert will take you on a journey through your childhood, this time with the rose-tinted glasses off.
50. ASMR
ASMR stands for Autonomous Sensory Meridian Response - a craze that's swept social media in recent years, with influences from all genres having a dabble in the phenomenon.
It's basically a relaxing form of communication, and has been proven to alleviate stress and enhance meditation.
ASMR podcasts require the host to make soft noises directly (and closely) into the microphone. Doing so translates to soothing tones that people go wild for.
If you decide this is the right podcast idea for you, all you'll need to do is choose a specific topic (makeup, poetry, eating, etc) and take to the microphone. The idea is to fully immerse listeners in the sound you create, so the audio needs to be intimate for the full ASMR experience. Using props can help intensify the sensation.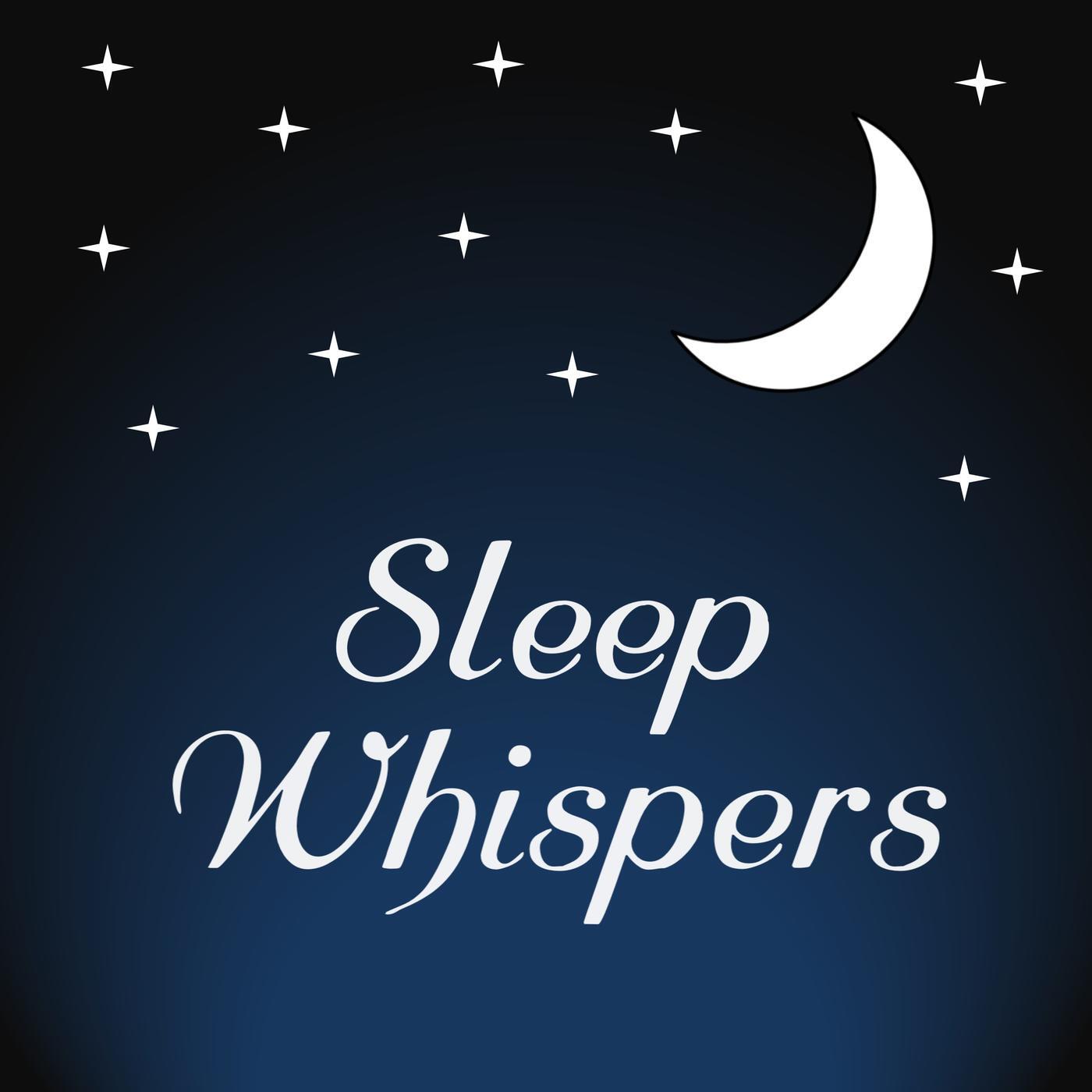 Sleep Whispers is a podcast of whispered readings and ramblings, for relaxation and sleeping. Listeners can enjoy a calming moment with soothing meditations, interesting stories, tranquil poems, educational Wikipedia articles, and listener feedback.
Put Your Podcast Ideas into Practice
Hopefully, we've given you a few podcast ideas to try out yourself. Whether you just want to improve your episodes, or you're just starting out.
If you've found some inspiration and settled on an idea, it's time to start planning. Listen to our conversation with podcasting expert, Colin Gray (founder of The Podcast Host), to learn the best practices for preparing and structuring your episodes.
For our full, comprehensive guide on how to start a podcast, click here.