If you've never been hooked on a fiction podcast, you're missing out. The last few years have seen an explosion of amazing stories to sink your teeth into. And because you can listen to podcasts wherever and whenever (i.e. in the car, on the commute, walking the dog, etc) you can use fiction shows to add some excitement to those mundane, everyday tasks.
That being said, there are a lot of fiction podcasts out there. And picking the right one for you can be a little overwhelming. So to get you started, we've put together a list of some of the best fiction podcasts available. And whether you're into cute rom-coms, fast-paced thrillers, or murder mysteries, we've got you covered.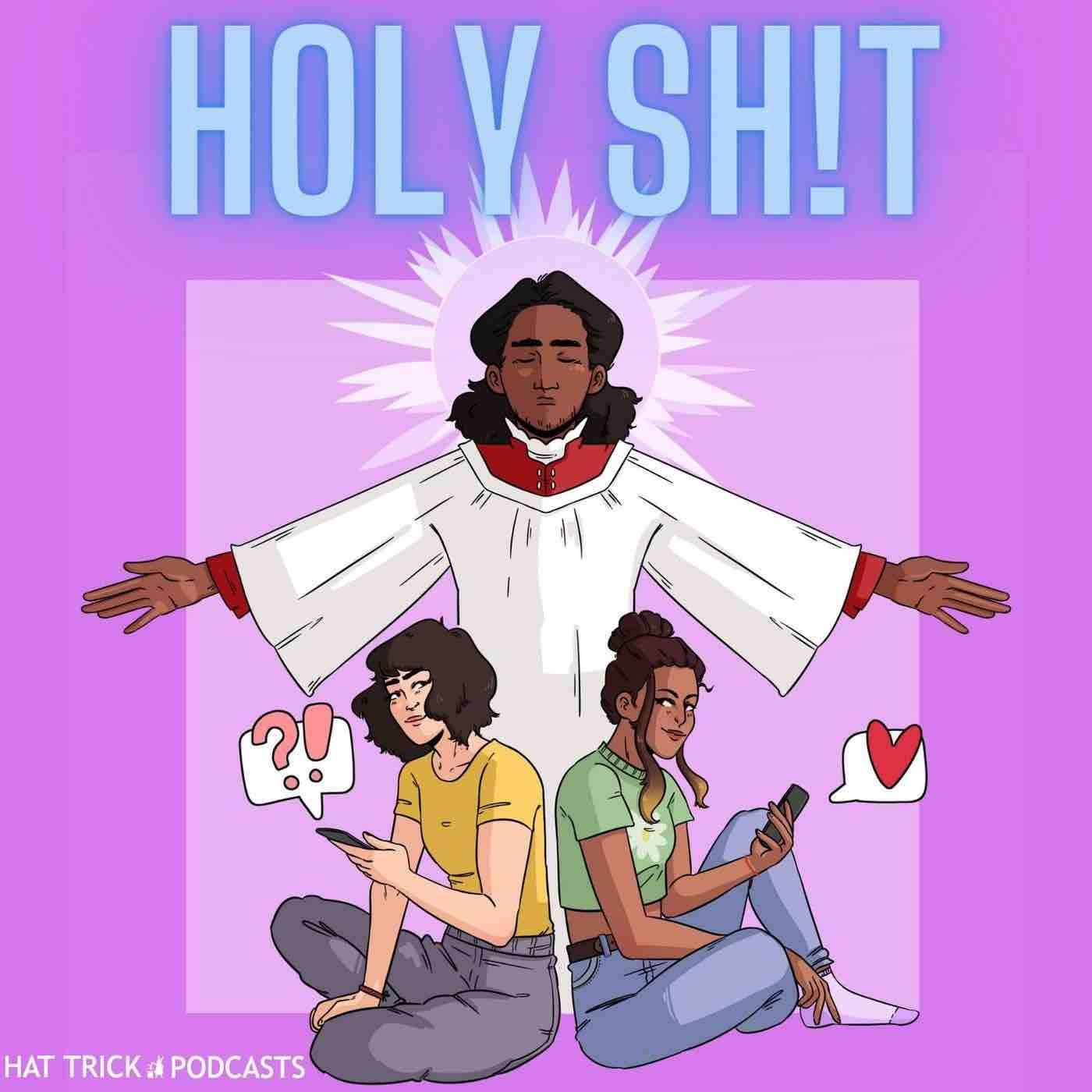 Lydia and Meg have known each other for ages. Now they're at different universities, they have to rely on voice messages and calls to keep in touch – and you're invited along for the ride.
They're very different people. Lydia's a devout Christian and a hard-working second year, while Meg's making the most of her newfound freedom as a fresher. But despite their differences, they're still best friends. And they keep each other updated with the juiciest gossip via their voicemail messages.
What's the biggest gossip? The new guy who's just moved into Lydia's halls might actually be Jesus. According to Lydia, anyway. At first, he's just the annoying fresher who keeps asking her for help and gets on her nerves. But she's soon convinced he's a sign from God. Meg believes he's just a normal guy, but once she meets him while visiting Lydia, something big happens. And then things start getting weird.
Fair warning, you might end up bingeing the whole podcast in one day (it gets addictive quickly). Wonderfully written and performed, every episode will have you on the edge of your seat waiting to find out what happens next.
The characters are really relatable too, and the comic beats of this drama hit like gold. Each episode is around 15 minutes long and there are 10 parts available for listening.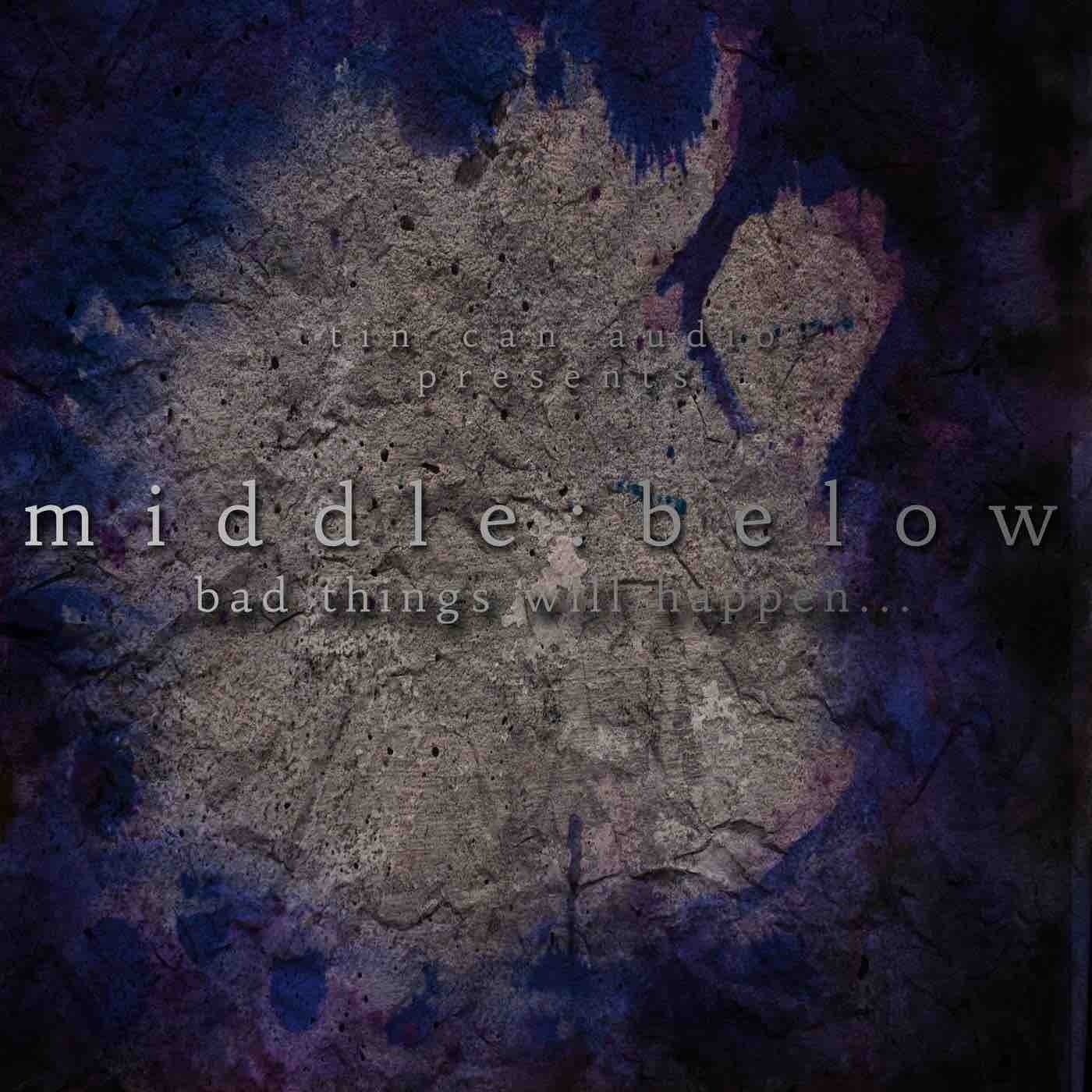 A couple humans, a ghost, and a cat. What better squad could you ask for? They might not be the most efficient team ever, but they certainly are the funniest to be born out of an audio drama. We join Taylor, Heather, Gill the ghost, and Sans the cat as they fumble along life in "The Below", a world running parallel to our own.
"The Below" is like our own universe, except inhabited by supernatural beings. Our team spends most of their time helping out spirits who find themselves in trouble. But they also find time for making fun of Taylor's dressing gown, and arguing with the cat about his owner's love life.
The story is told over 10 episodes, each under 15 minutes in length. It's one of the best fiction podcasts if you're looking for a few minutes of escapism, and it's guaranteed to make you laugh.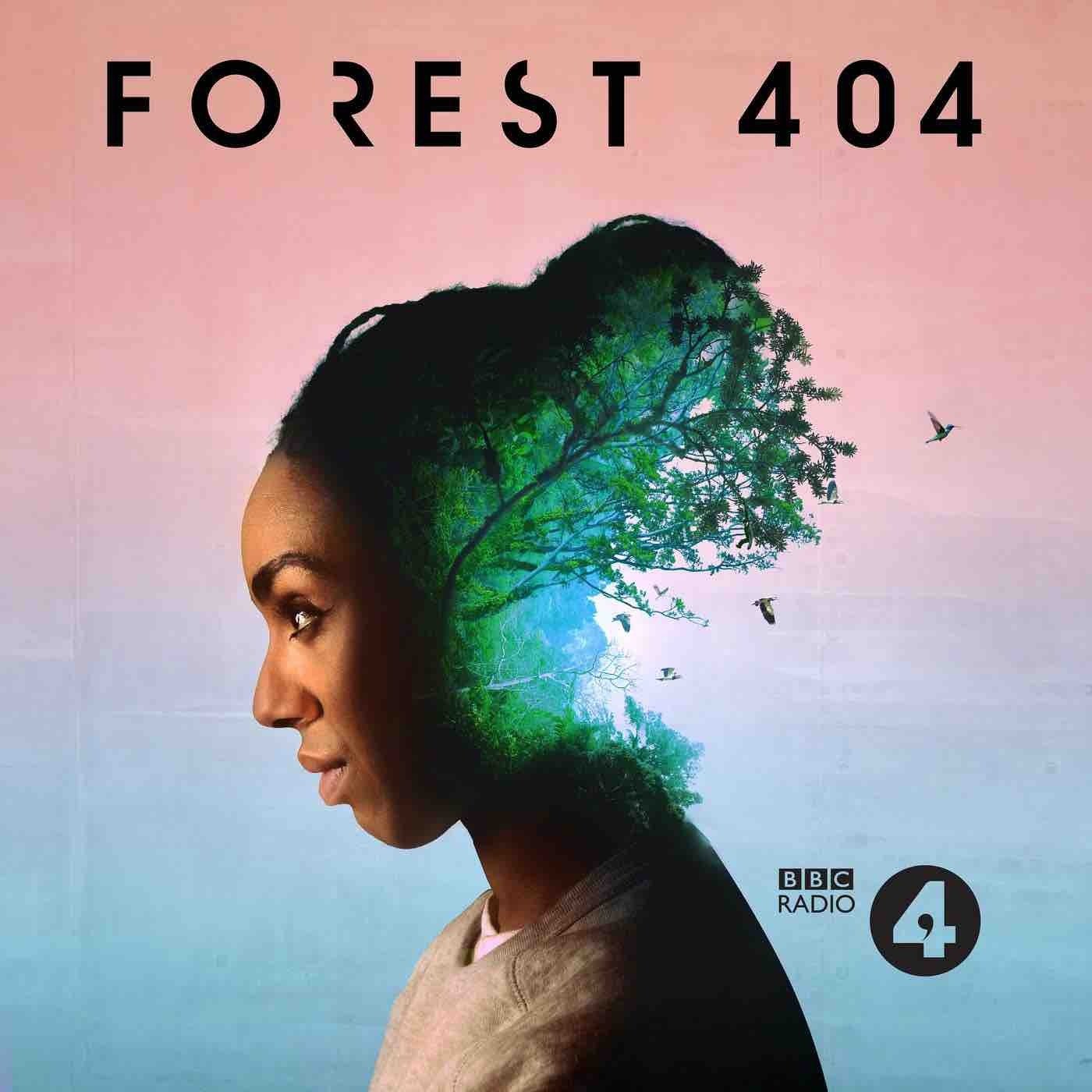 Looking for an environmental thriller? You'll be sucked into this one. Set a couple hundred years into our future, protagonist Pan (brilliantly played by Pearl Mackie), lives in a totally different world to us (one where forests don't seem to exist any more).
So when she stumbles across a soundscape of one, her first thought is to delete it. That's what she does to all the other useless ancient audio files she sorts through as a librarian. But the birdsong has her mesmerised, and she keeps the strange sounds.
That's when she discovers that the sounds of the forest are more than a pretty melody. They're dangerous. Something about them transfers an infectious disease to listeners, and there are those who will stop at nothing to make her forget them.
You'll be hooked after the first 23-minute episode. It's got great acting and amazing sound design to immerse you into the story. There are also some fun extras to go with each episode, including discussions about AI, the environment, and humanity's relationship with nature.
But if you're just interested in a good dystopian story, this audio drama podcast is more than enough to keep you entertained.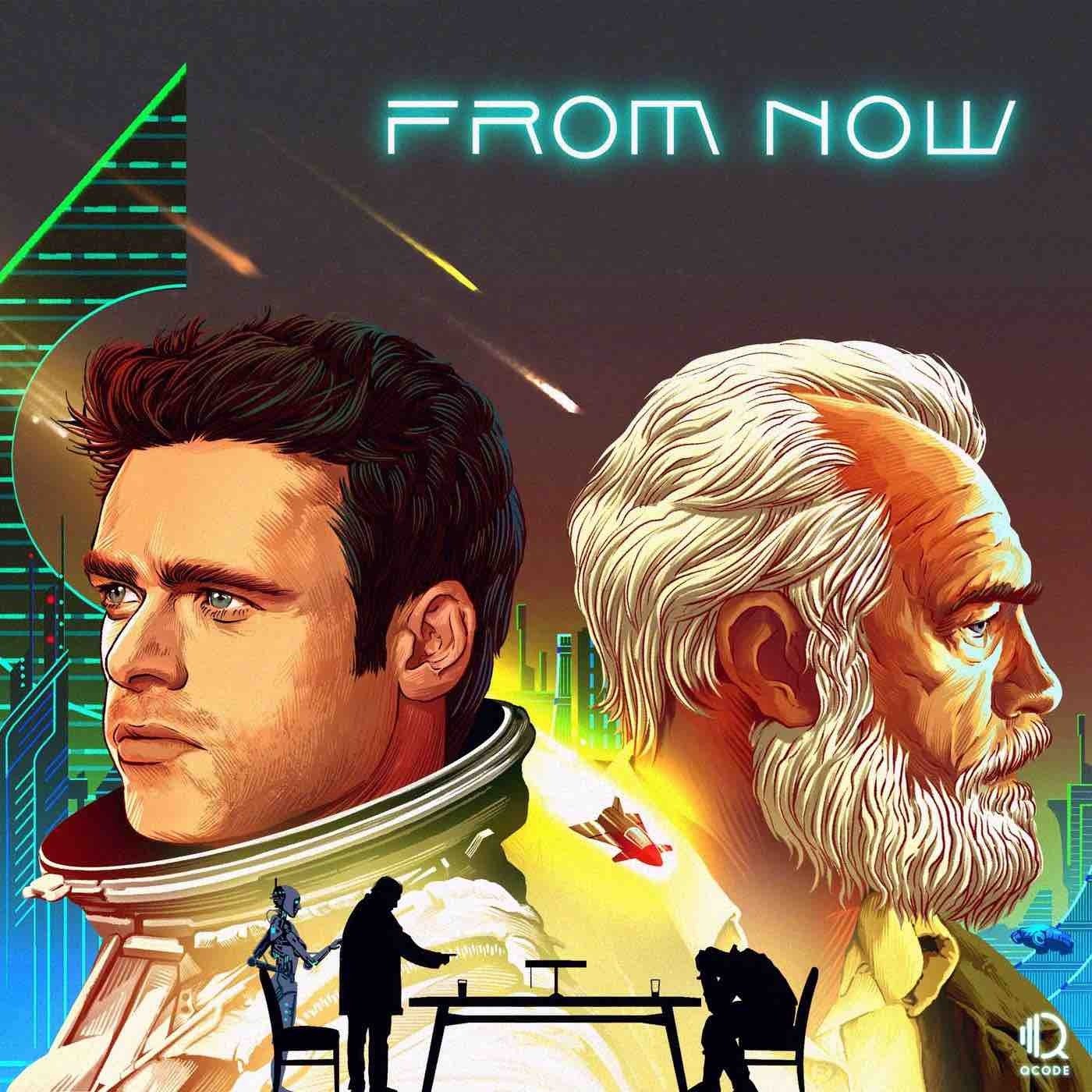 If you're a sci-fi fan, this is one of the best fiction podcasts out there. A spaceship that went missing in 2025 miraculously reappears and returns to Earth in 2060. The world watches in awe as the ship door opens, revealing crew member Eddie (who hasn't aged a day in 35 years). Experts don't have a clue what to think.
Their best hope is that Eddie's identical twin Hunter, now a begrudging old man, can shed some light. Hunter meets with his long-lost brother to figure out what happened, and how they can move forward.
Starring Richard Madden and Brian Cox, this show is executed perfectly, with sound design and acting that thrusts you right into the story. It offers good escapism if all you want is to be immersed in a different world for a bit. But scratch the surface of the storytelling, and you'll uncover some pretty big topics.
From sibling rivalry to the climate crisis, to how to make sense of your one human life. Episodes are around 30-minutes long and are released every Monday.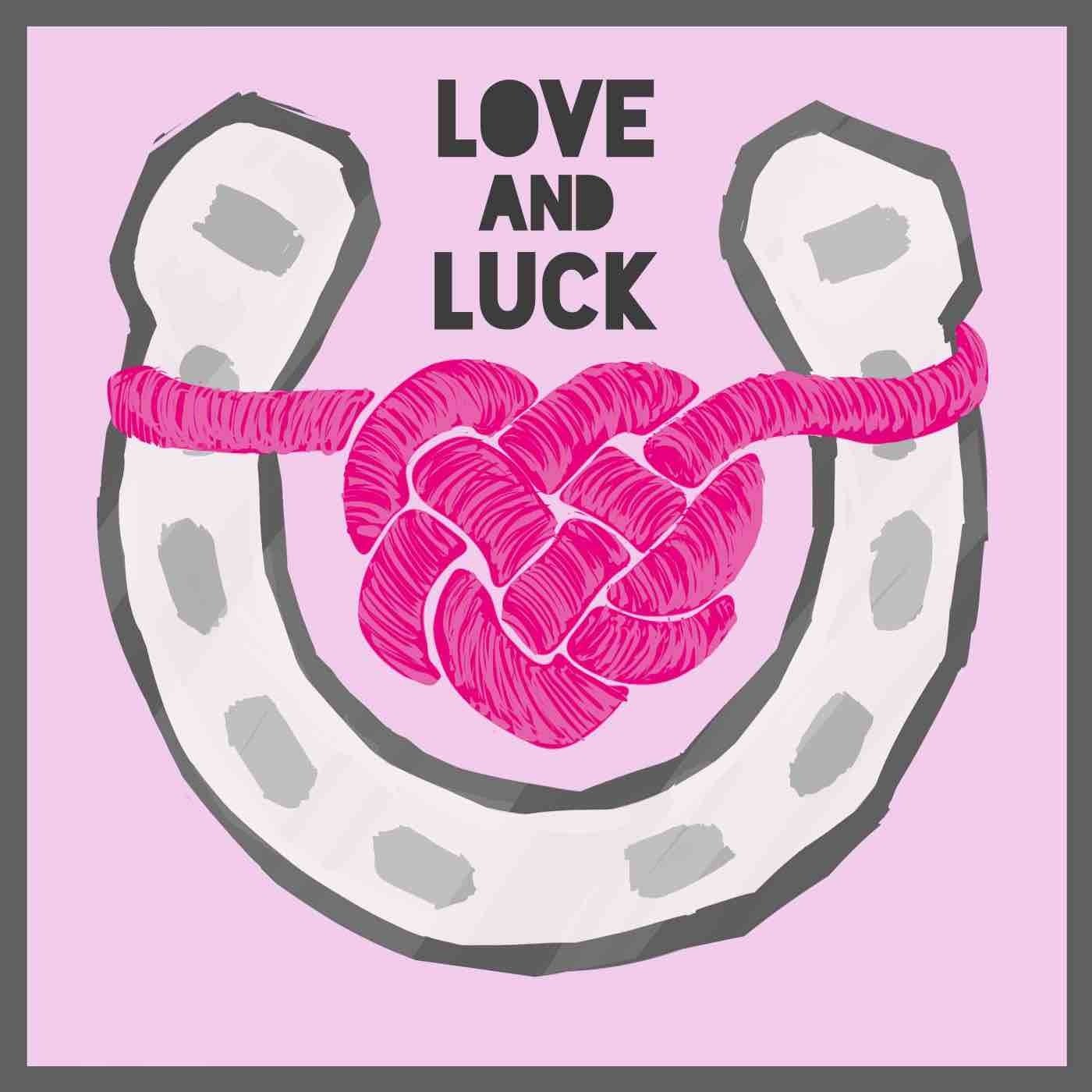 This audio drama podcast is the perfect, wholesome romance. We follow two gay guys in Australia who meet on a blind date and immediately hit it off.
The whole story is told through voicemails that they both leave one other. You'll find yourself yelling at Jason to shut up and hang up the phone already when he starts going on a nervous ramble, and you'll shake your head at Kane overthinking every situation.
Despite the moments of awkwardness though, these two are (mostly) just adorable. They have the kind of open, honest communication that every relationship should aim for, and it restores a little bit of faith in humanity. Love and Luck is the ultimate, feel good rom-com fiction podcast.
Episodes are only 10 minutes long, so this one is really easy to jump into. It takes you straight into the story, making it a great fiction podcast for anyone with a busy life (or a short attention span).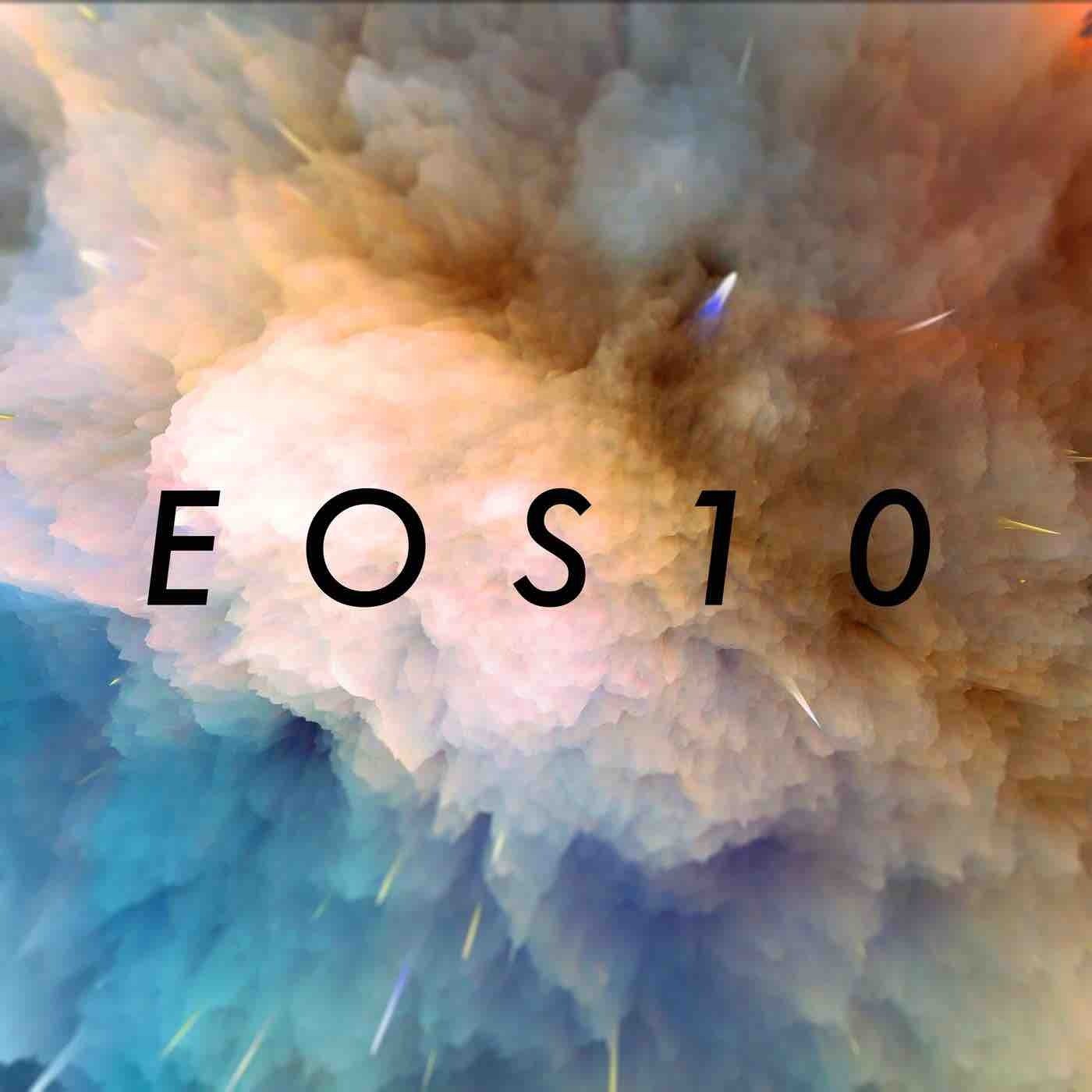 The sci-fi sitcom audio drama you never knew you needed. Ryan, a 34-year-old doctor, arrives on a space travel hub to become the head of surgery. But his new job is filled with more chaos than he expected.
Dr. Urvidian, his new boss, is a severe alcoholic with a level of stubbornness that would rival the most insolent of toddlers. Ryan also has to deal with Levi, a hypochondriac convinced of his own impending death. And Jane Johns, a senior nurse who takes it upon herself to fix Ryan's love life.
Despite initial teething problems, Ryan and Dr. Urvidian soon form an unlikely friendship. Their relationship is filled with sarcastic insults and comedic timing that will make you laugh out loud, but they also come to bond through opening up to each other.
This fiction podcast finds humour in serious topics like addiction and shame. It also shows how important friendship is in helping people get through their issues. Insightful as well as funny, you won't regret giving this one a go.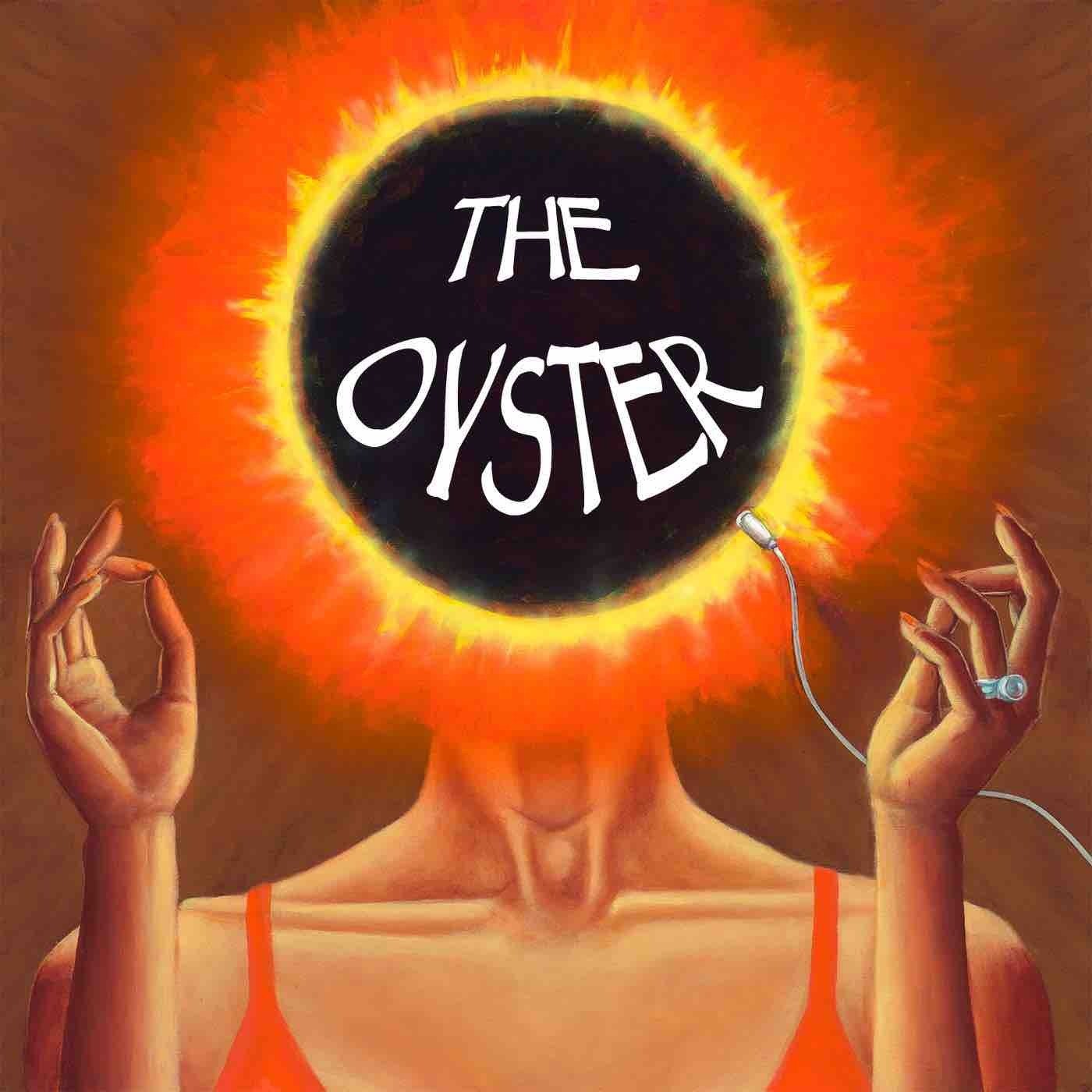 Welcome to your new favourite dystopian podcast. The Oyster transports us to the near future, where the climate crisis has rendered the planet uninhabitable. This is a fictional story, but there are times where the drama hits so close to home you forget it's made up.
Tackling topics like race, mental health, and what a crisis can reveal about humanity, this podcast has never felt more relevant. The sound effects immerse you completely in this story. Brilliant acting from a cast that includes Logan Browning, Giancarlo Esposito and Constance Zimmer, elevates an already great story to a new level.
There are seven episodes, each around 40 minutes long. They're the perfect length to keep you hooked, without eating up your entire day.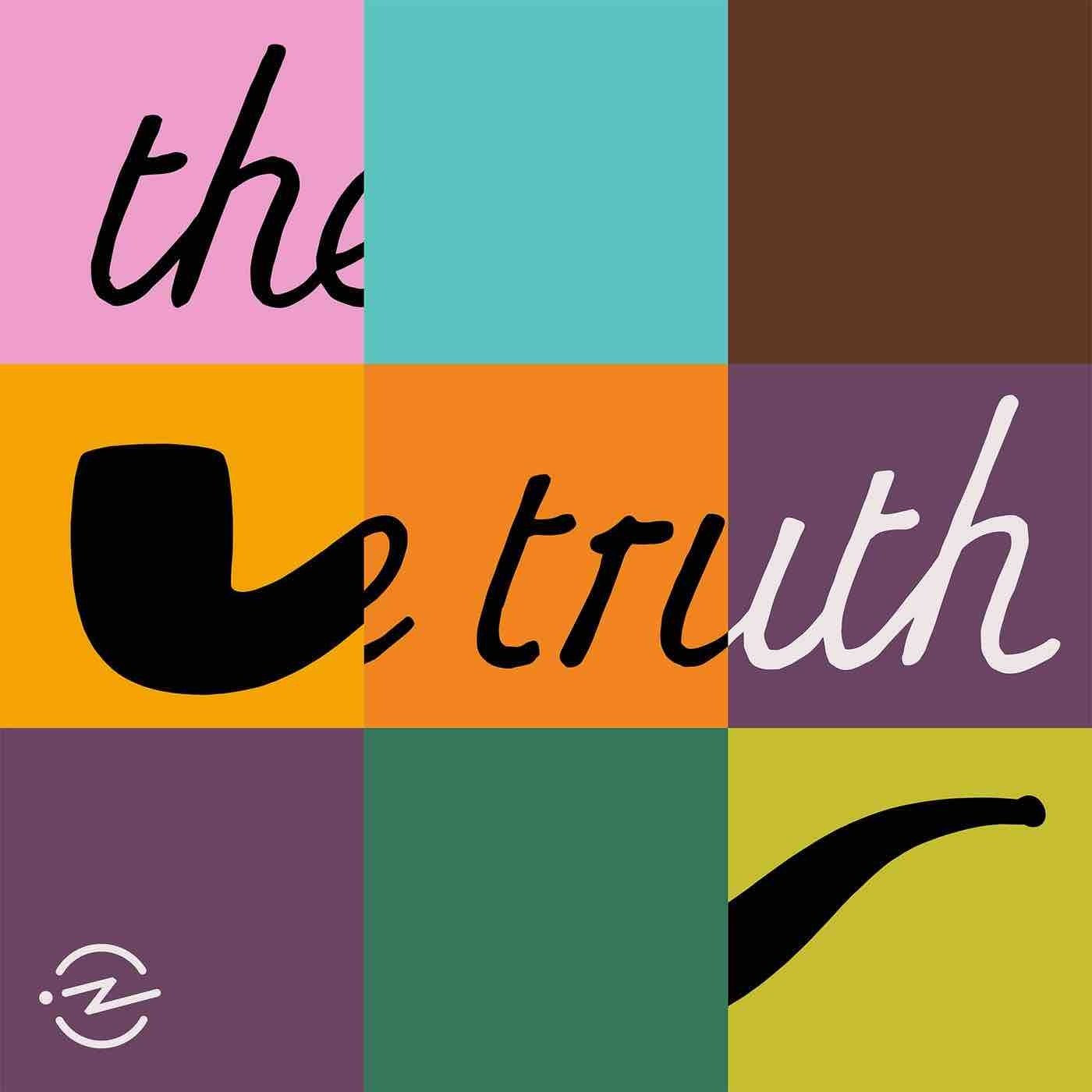 Not looking for a whole series to commit to? The Truth, a fiction podcast of short stories, is perfect for you. Every episode features a new cast of characters, settings, and concepts.
Each story is completely different from the last, and they'll all make you question something you thought you knew about human nature. All stories total 20-30 minutes and are sure to blow your mind, taking turns you'll never expect.
You can jump in anywhere you fancy with this one, but we'd recommend starting with The Decider. A young woman is given a new 'decider' for her birthday, a digital device that will predict how happy any decision will make her.
A numerical rating of satisfaction is given for every potential action, from what to have for dinner, to whether she should quit her job. Intriguing, no?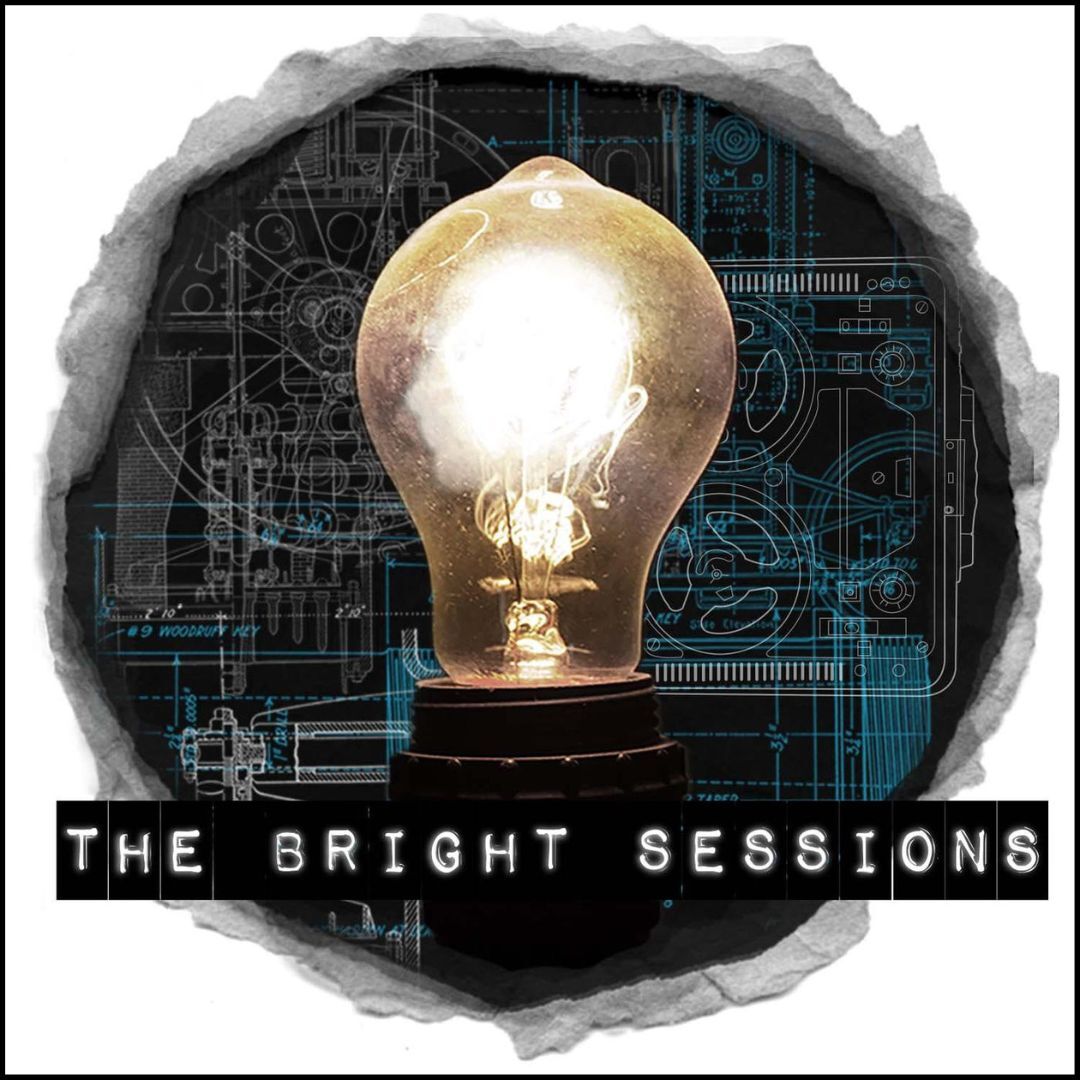 A therapist puts out a newspaper ad offering 'therapy for the strange and unusual'. She treats patients with supernatural powers. Discovering you have the ability to read peoples' minds or control someone's desires may sound like the most exciting thing possible.
But having to live a normal life without being able to turn your powers off actually leads to some pretty inconvenient problems.
This fiction podcast is another sci-fi adventure, but it feels very grounded in reality. Set in our own world, the characters and their powers are explored in familiar, everyday contexts (like school or work).
They make you think about situations in your own life in a new light. Season 1 follows three patients through their therapy sessions. Start with episode 1 to join Sam, a young woman who admits 'I can time travel. And it sucks!'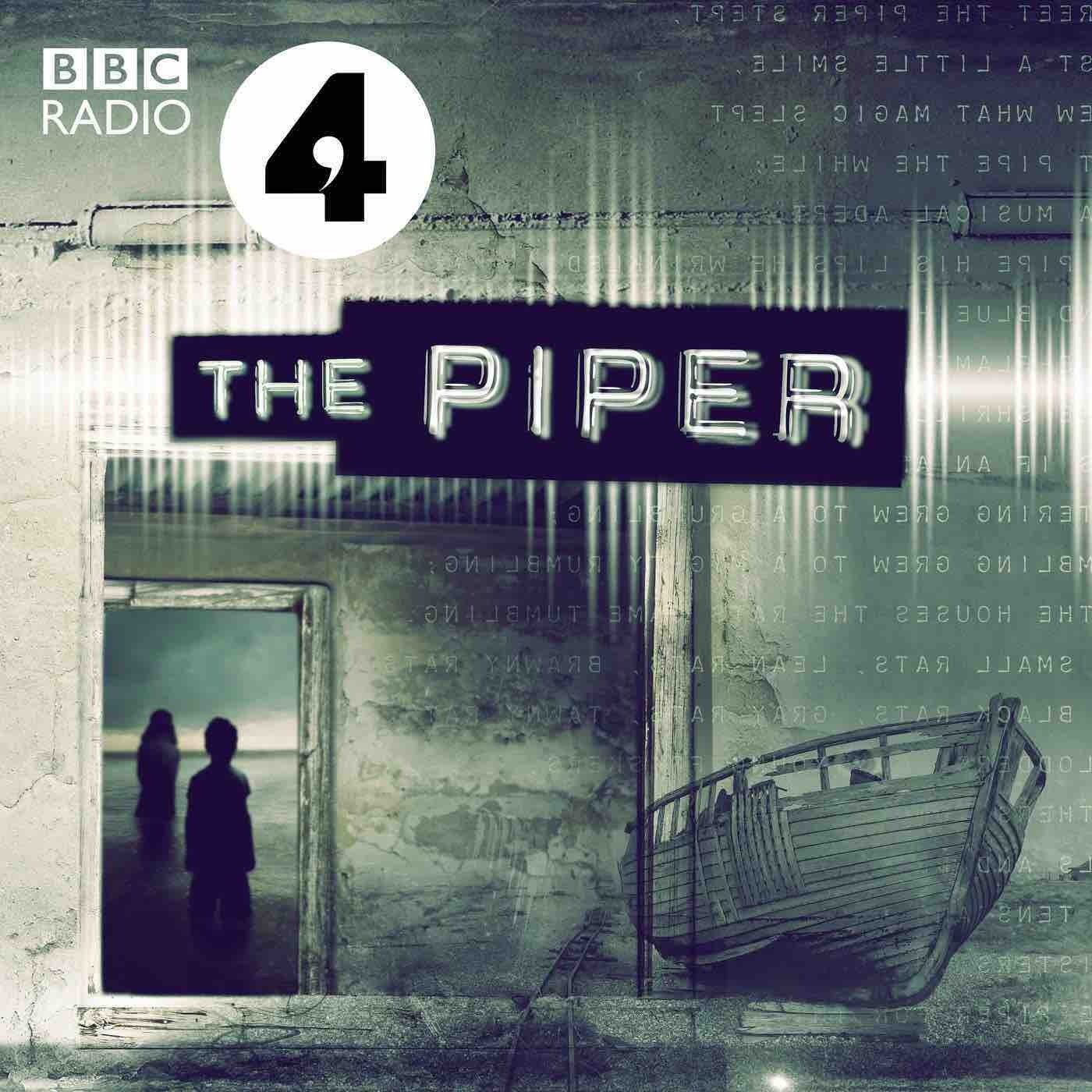 If you're in need of a good horror podcast, you're in luck. You'll get the exact same feeling of terrifying anticipation as you would in a movie, by listening to this show. Children keep going missing, and no one knows why or how – except that it's got something to do with a strange kind of music. Tamzin Outhwaite stars as the detective trying to figure out what's going on, and how to fix it.
The Piper is the ultimate new thriller podcast to make you yell at the characters for persisting down their spooky path. The plot will keep you hooked from start to finish, and the brilliant acting and sound design will keep you immersed the whole time.
The music (written by Natasha Khan) is another highlight, creating a creepy atmosphere wherever you're listening from. There are nine episodes, less than 30-minutes each - great for anyone with a short attention span.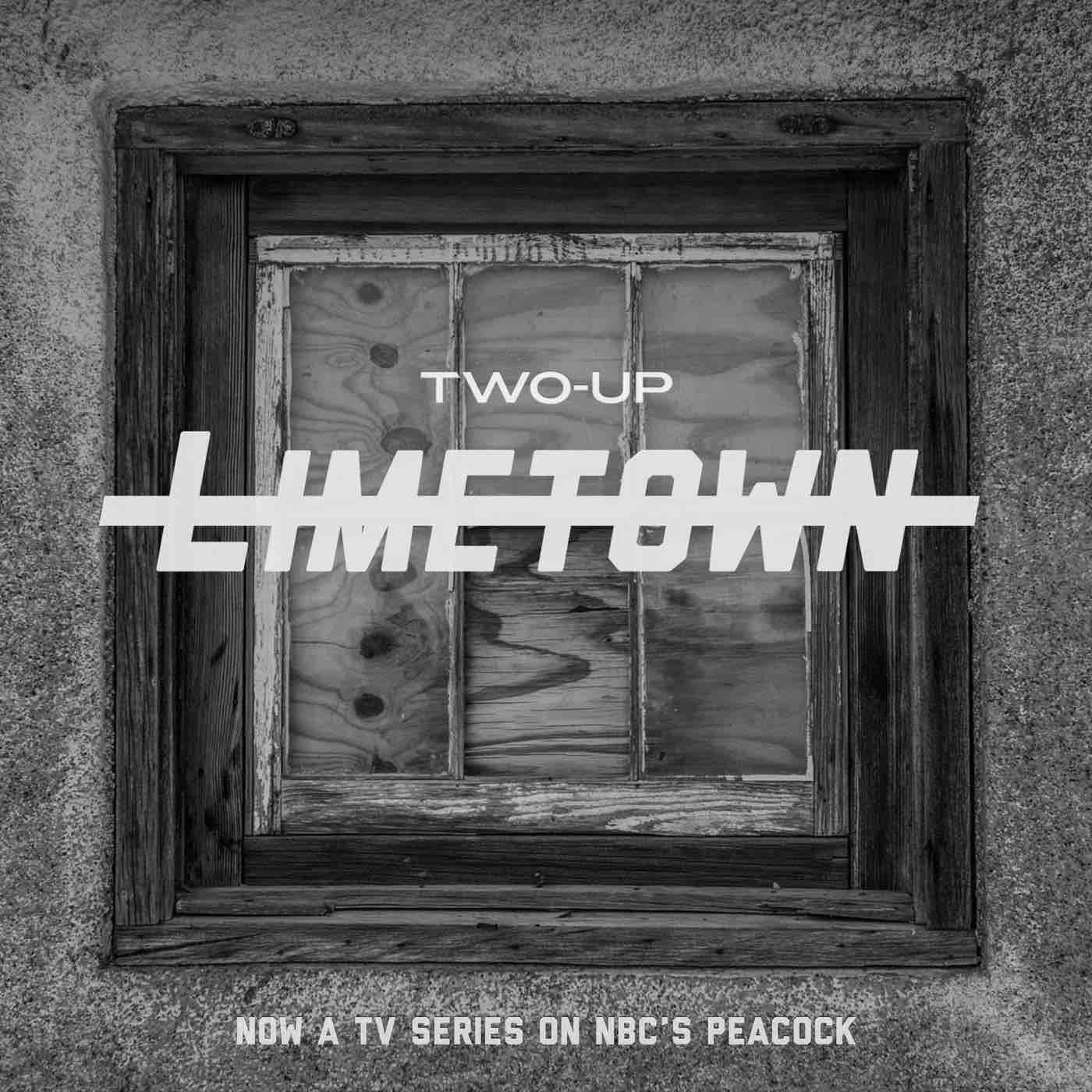 In 2004, a small town in Tennessee saw its population of 327 disappear overnight. Years later, there still have been no explanations found for what happened to these people - where they went, or why.
Journalist Lia Haddock starts a radio show reporting her investigation into the tragedy of Limetown. But it quickly becomes clear that the story is much larger than any ordinary missing persons case. This is a mystery podcast exploring death, human emotion, and even the purpose of life itself.
A word of warning, this mystery may take over your life. Each episode leads to more questions than answers, and the story gets more intriguing as you go on. At times you may forget that this is a fictional podcast - it feels so real that you'll find yourself wrapped up in this world from the moment you start listening.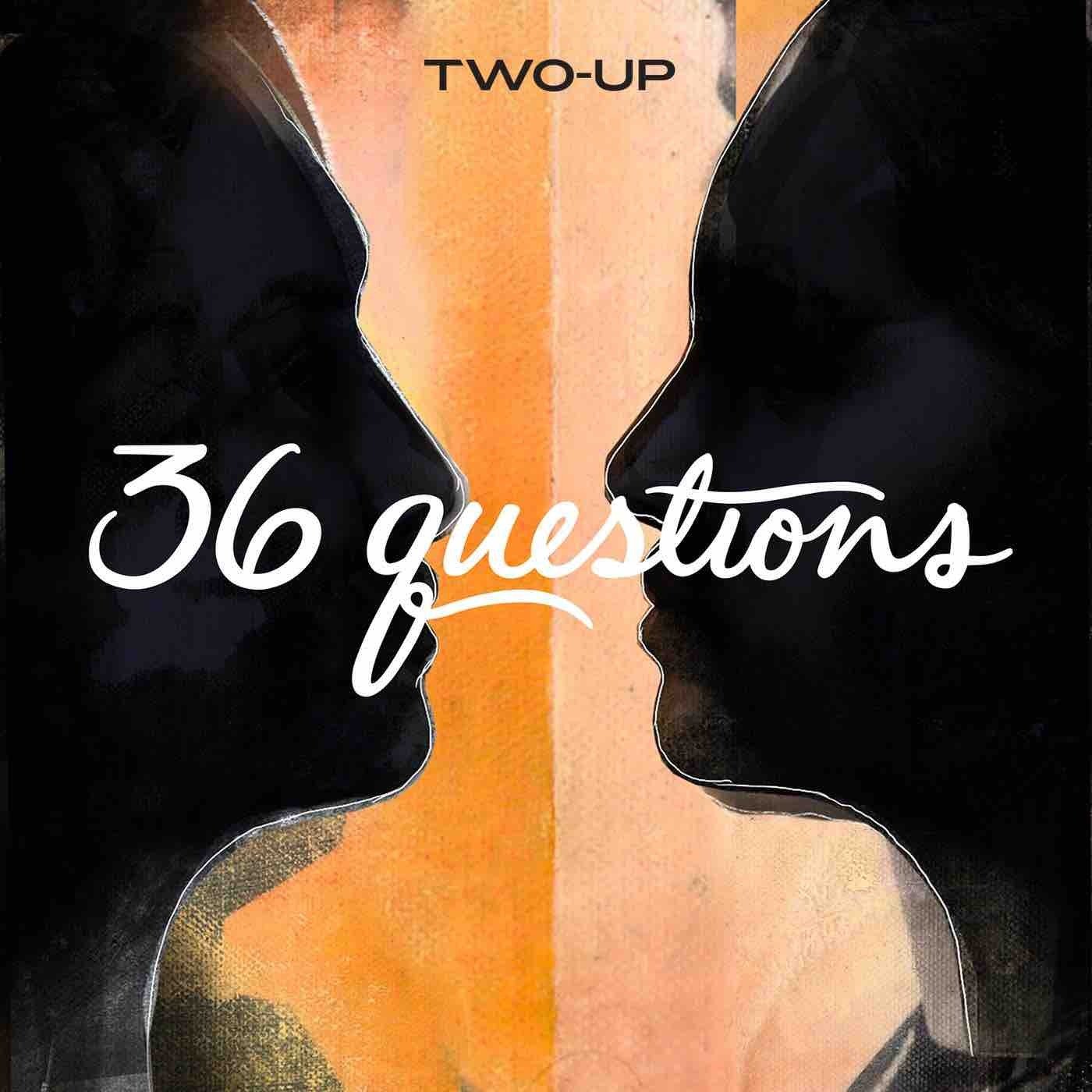 A couple finds their marriage on the brink of falling apart, when a man finds that his wife has lied to him about her whole identity. They make one last ditch effort to fix their relationship. Their one hope? The 36 Questions test. A list of questions which, if answered honestly by both parties, are designed to make two strangers fall in love.
36 Questions is perfect for any musical fan wanting to dip their toe into podcasts. Told as a three part musical, this is no ordinary audio drama. It's filled with musical theatre levels of drama and emotion, with songs ranging from jazz, to pop, to tear-jerking ballads.
It's also really funny. Romance, drama, comedy, and amazing songs - this fiction podcast has something for everyone.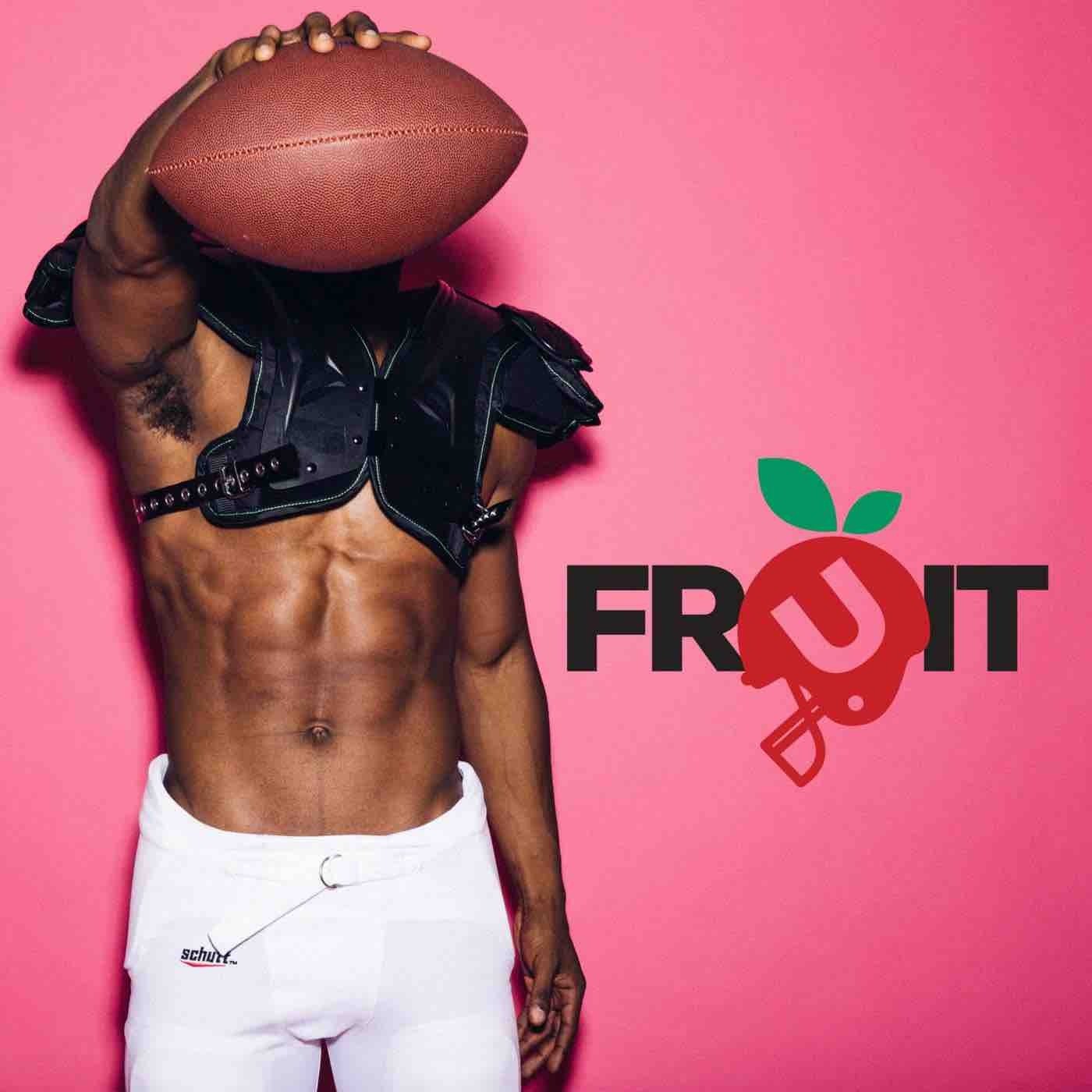 Being a Black American man is complicated enough without questioning your own sexuality too. Our unnamed narrator is still figuring out how being attracted to other men can fit into his life. And, as a professional football player, he has to do it all in the hyper-masculine world of sport.
Fruit is a nuanced look at masculinity, sexuality, and identity in our culture. You will get right into the characters' heads in these 10-20 minute episodes.
Audio flashbacks, simple narration, and background music all help to create an immersive story. You'll forget these characters are fictional by the end of the series.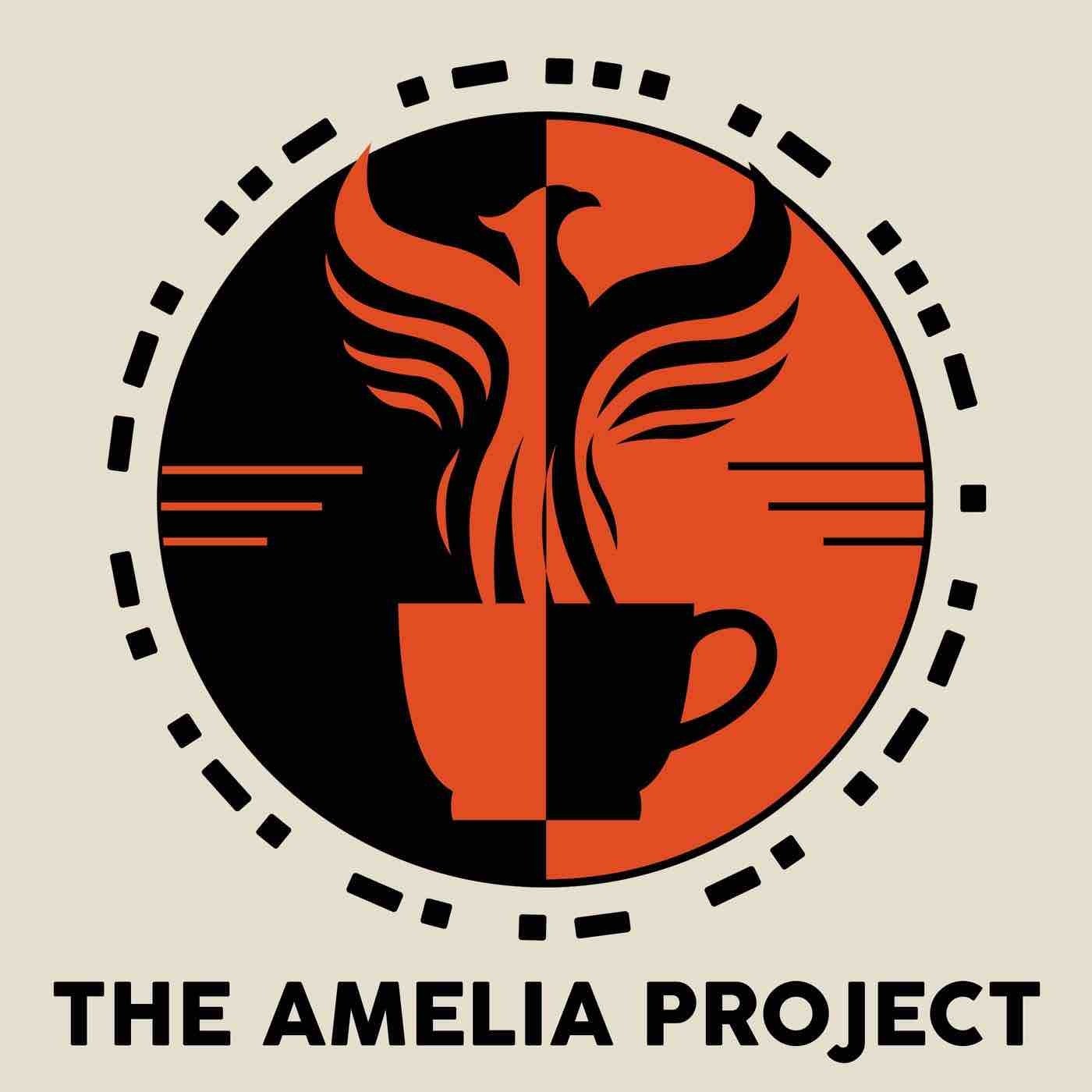 What kind of person would want to erase their entire identity and start again in a new life? Find out with this fiction podcast about an agent whose career is built on making people disappear. Clients pay for the service that helps them fake their own deaths and reinvent themselves as a new person.
If dark comedy is your favourite kind, mixed in with a healthy dose of intrigue and mystery, then this is the podcast for you. Episodes are around 20 minutes long, and each focuses on a different client.
Start with episode 1, with Elizabeth Barlow, who finds her husband has been cheating on her and decides she wants revenge.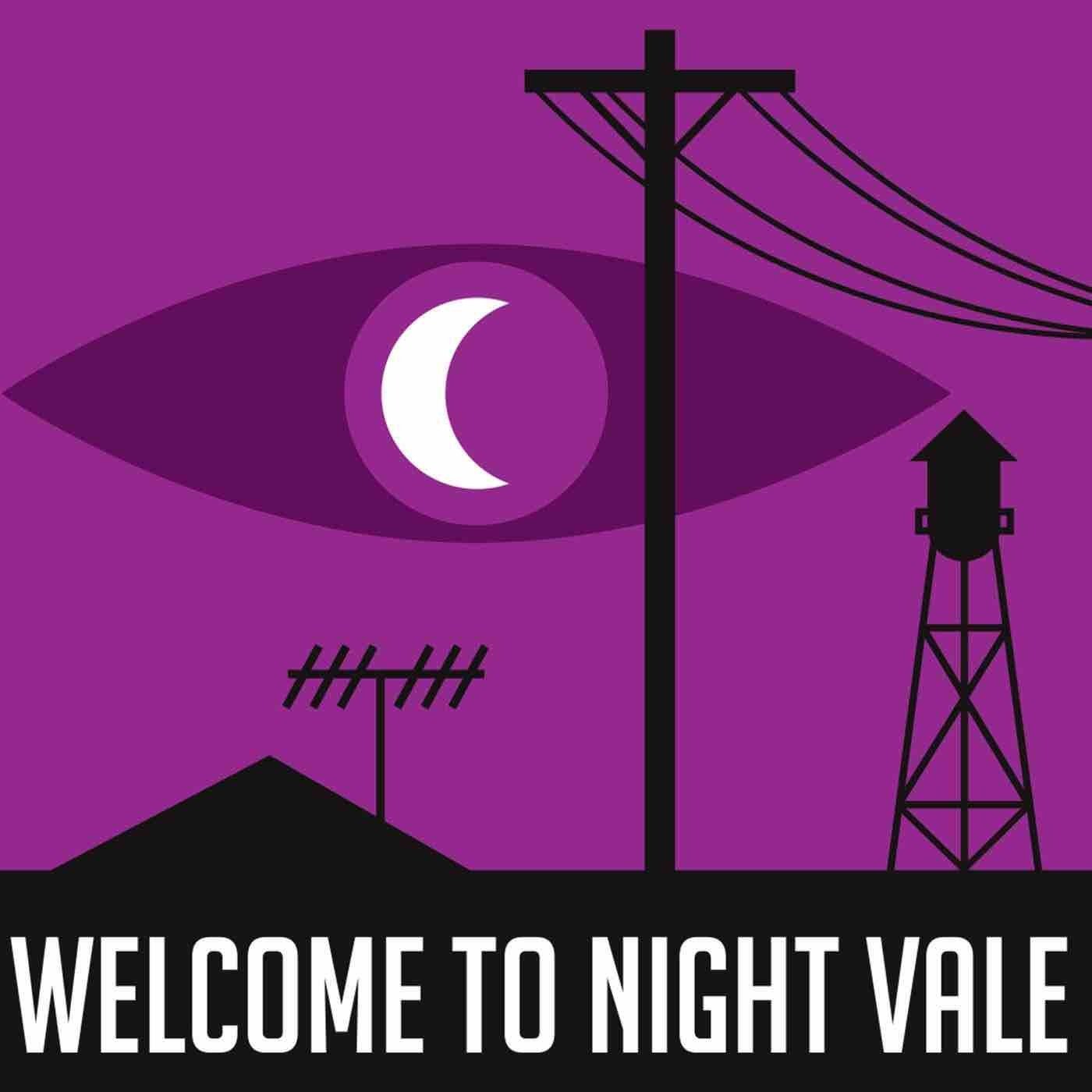 Considered one of the best fiction podcasts out there, Welcome to Night Vale is a captivating supernatural drama. The supernatural is considered natural in the fictional town of Night Vale, with characters not batting an eyelid when they see cats floating above sinks. Yeah, spooky.
The story is set up as a radio show. It's presented by Cecil Gershwin Palmer, who serves as our protagonist and narrator. This long running fiction podcast hasn't let up since its inception, and episodes clock in around the 30 minute mark.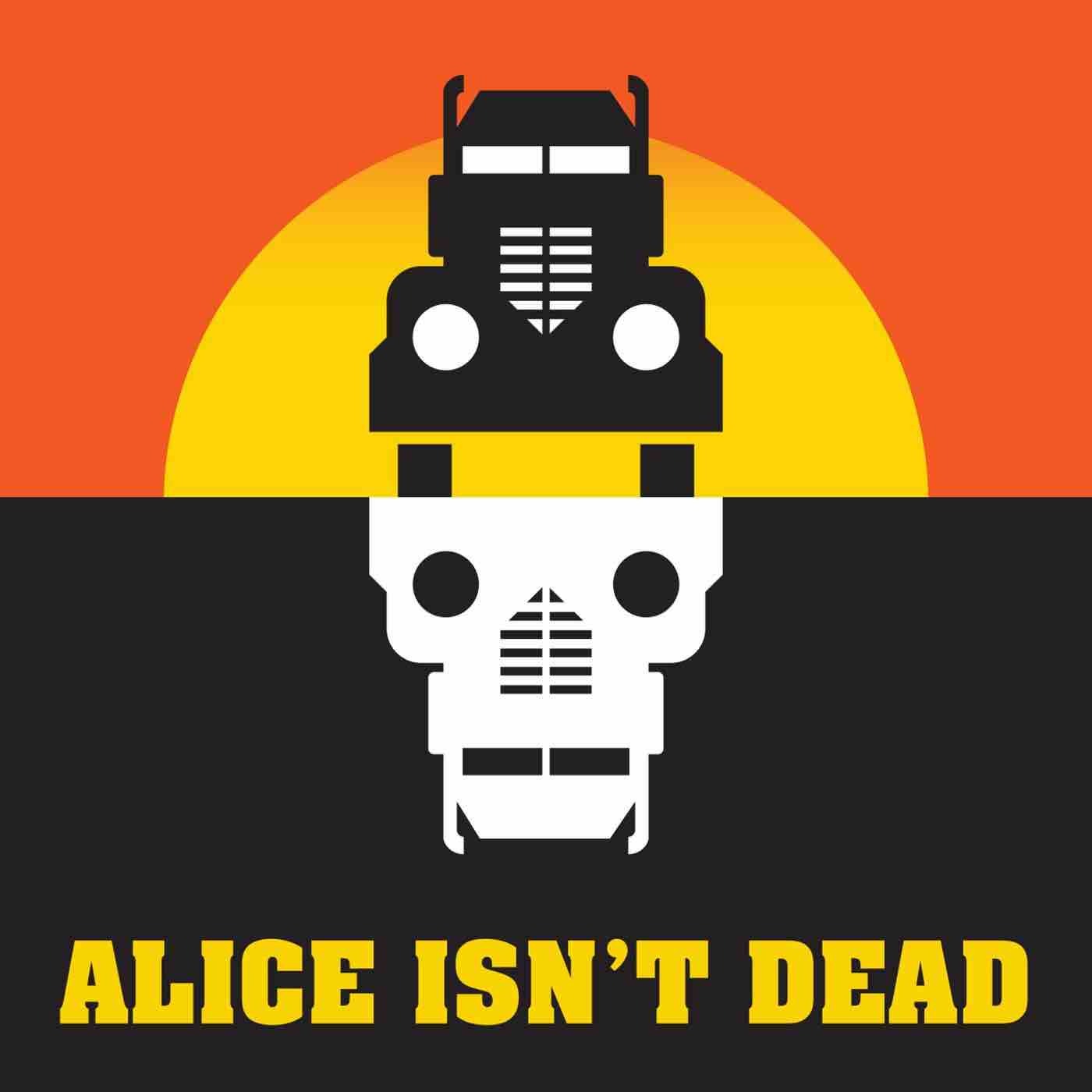 From the team that brought you Welcome to Night Vale comes Alice Isn't Dead, and writer Joseph Fink delivers once again. This gripping mystery follows one woman's quest to find her presumed-dead wife. The journey itself is filled with mind-bending twists, supernatural encounters, and conspiracies.
Much of the focus is on the various stops that our lead character pulls into, but the drama never lets up. With three seasons to explore (episodes are around 20 minutes), don't hesitate to delve into this thrilling fiction podcast.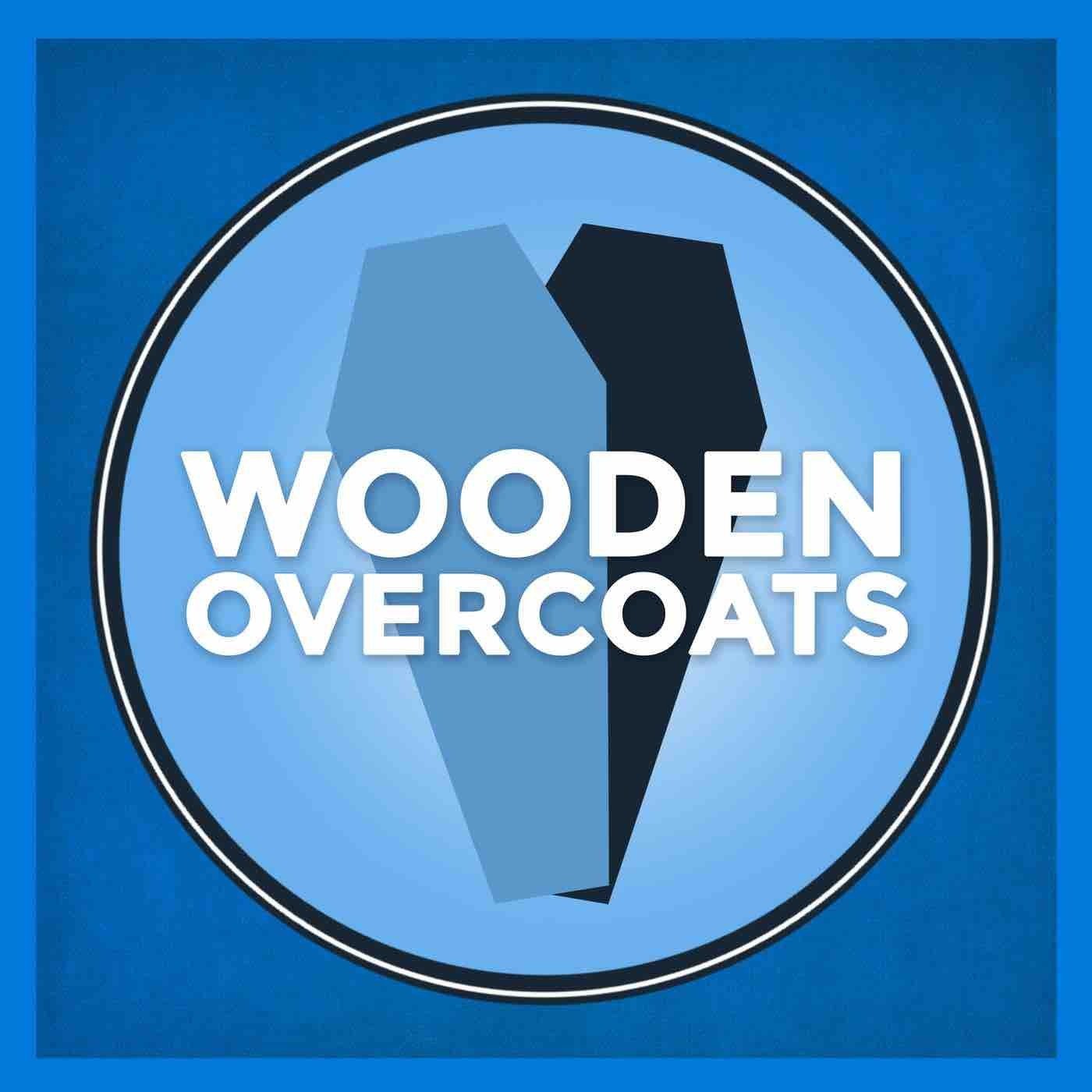 If you're after a more light-hearted affair, seek out David K. Barnes' sitcom Wooden Overcoats. Rudyard Funn and Eric Chapman are rival funeral directors (yes, you read that right) trying to one-up each other in the sleepy island of Piffling Vale. And inevitably, it leads to chaos.
This award-winning fiction podcast currently spans four seasons, and yet the humour and quirky plotline hasn't stopped. We almost guarantee you'll love Madeleine the mouse too - the narrator of the whole story.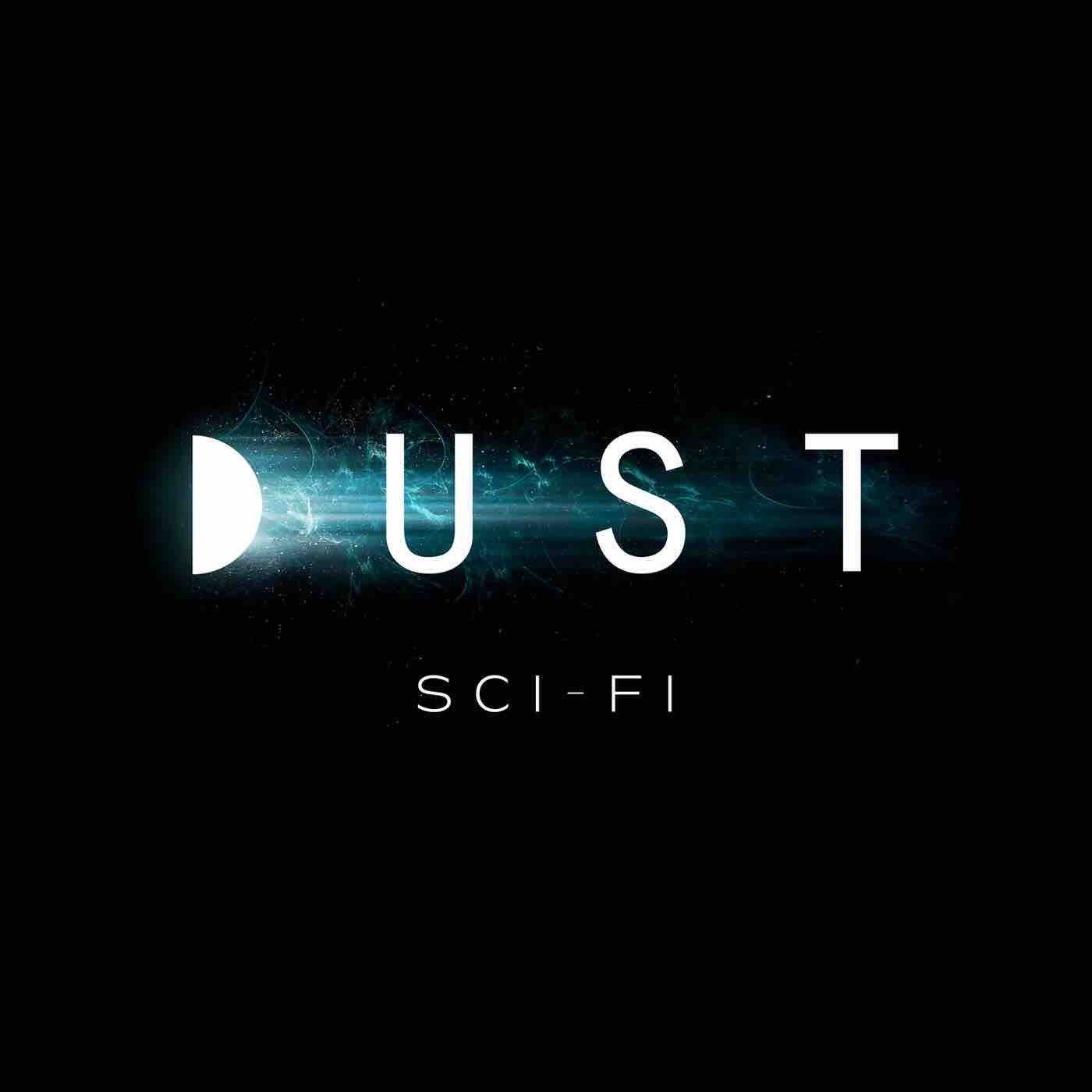 Dust is your destination for top-notch science-fiction stories. Drawing in a cast of Hollywood talent (from Toni Collette to Corey Hawkins), this is truly immersive storytelling.
The three seasons have completely different plots, too. Meaning you can choose to start with Horizons (season 1), or go straight into Chrysalis (season 3) without getting lost.
Dust has gained a reputation as one of the best fiction podcasts available, and episodes are rarely longer than 20 minutes. Perfect for a quick fix before you start work, or for when you've got a spare moment to yourself.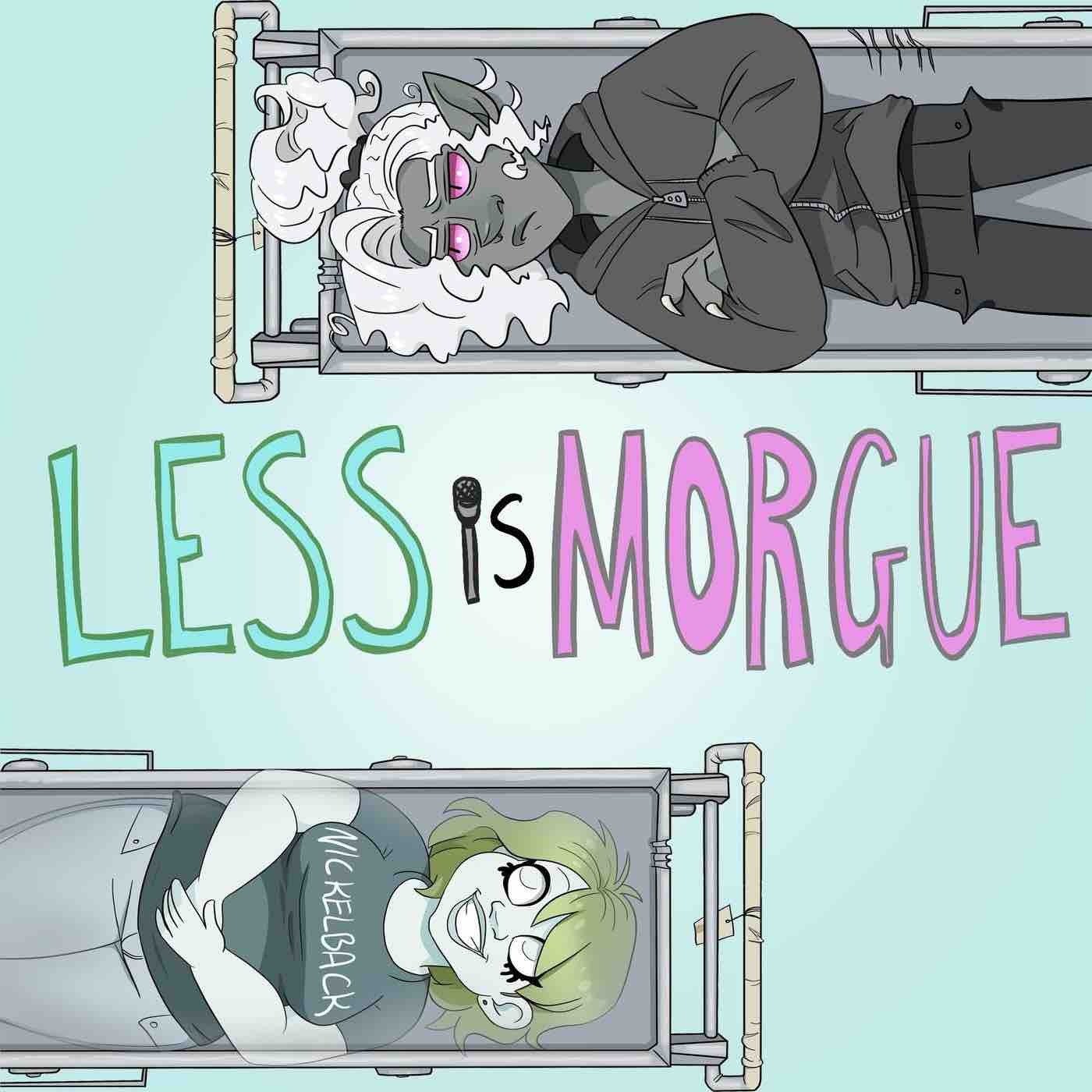 Meet Riley, a sceptical ghoul, and Evelyn, an absurdly upbeat ghost (she perished at a Nickelback concert back in 2004). What may surprise you is that the paranormal activity here is delivered as a chat show about life between these two members of the afterlife.
The comedic tone contrasts perfectly with the relatively morbid premise, creating a strangely fun fiction podcast that'll leave you laughing out loud.
Episodes are around 20 minutes and are never short of a surprising cameo to keep you engaged, whether it's the ghost of Blackbeard or a lost soul looking for its master.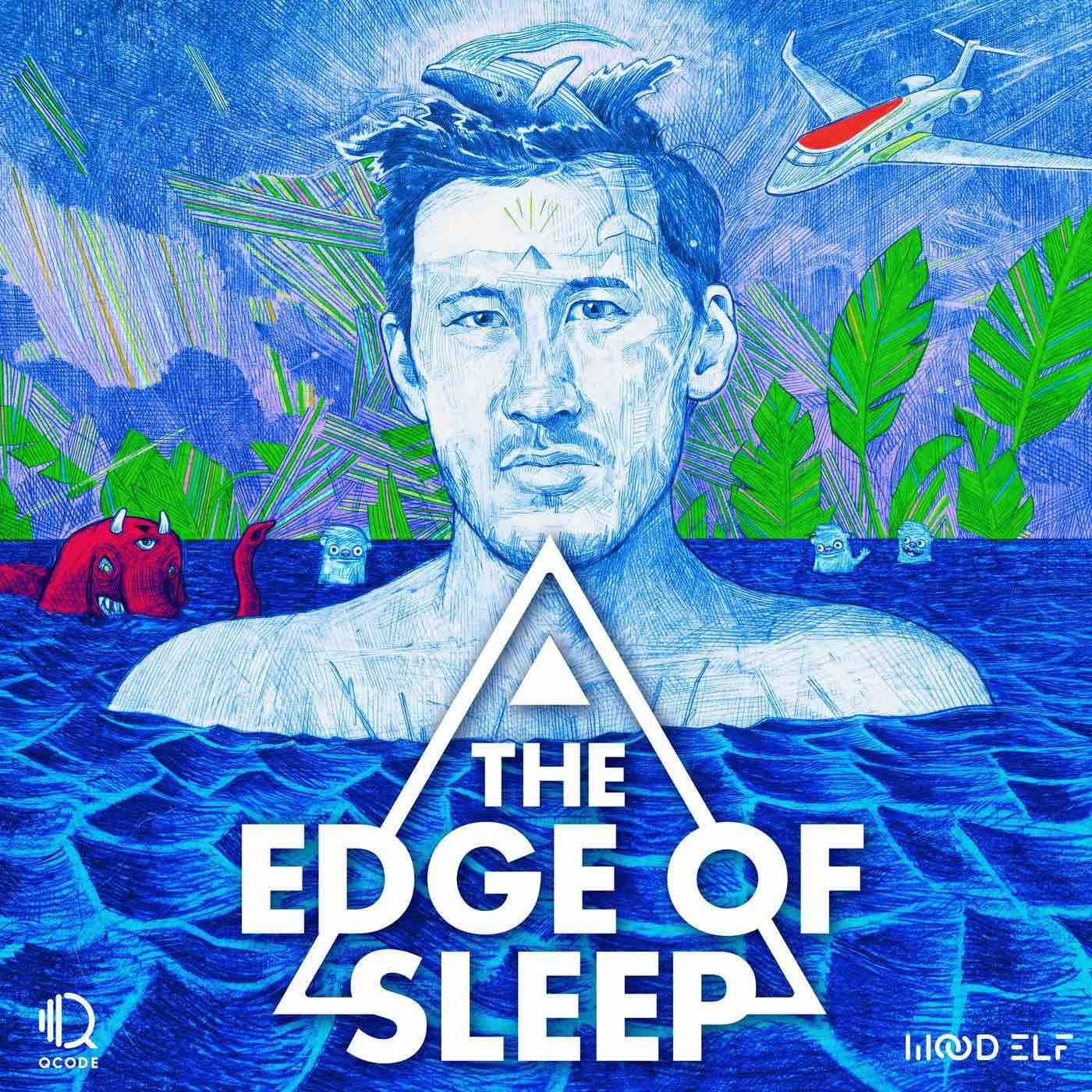 A thrilling mystery, The Edge of Sleep follows Dave, a night watchman, after he's finished his night shift. He soon discovers that everyone who went to sleep the previous night has died.
And so, naturally, staying awake is the only option. It's an exciting premise that is shrouded in intrigue as the survivors try to find the truth behind this horrific event, before they fall asleep themselves.
As fiction podcasts go, the show's creators Jake Emanuel and Willie Block have gone to great lengths in crafting a compelling story that succeeds in hooking you in from the beginning. Not to be missed.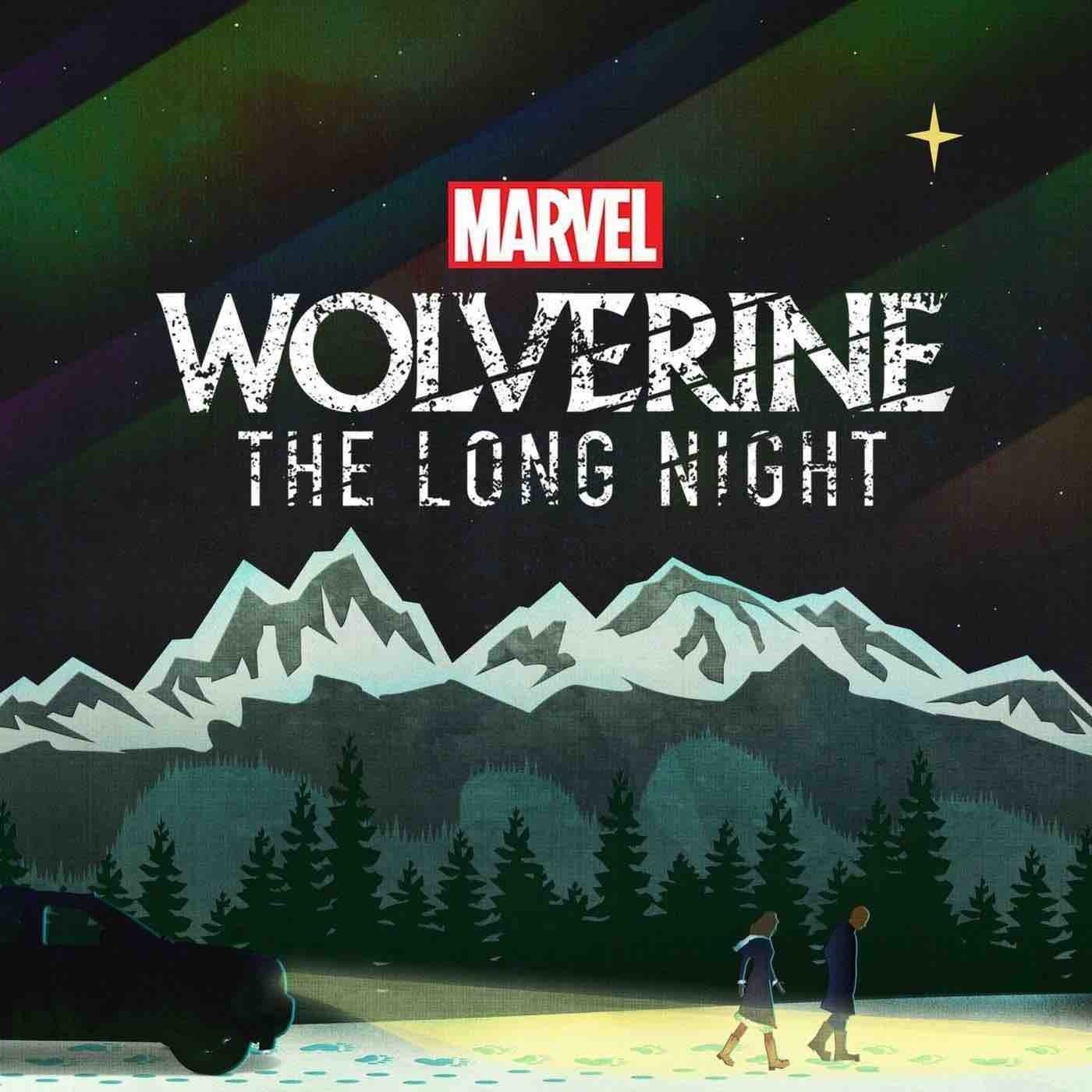 Marvel's first foray into scripted podcasting resulted in this grounded depiction of one of their most famous superheroes: Logan a.k.a. Wolverine.
After a series of murders in Burns, Alaska, two special agents are tasked with tracking the serial killer. Their prime suspect? A certain clawed individual with a tendency to slice and dice.
Without spoiling the show's plot thread, it's fair to say this is essential listening for Marvel fans. But even if you're not that into superheroes, the 30 minute episodes make a fine introduction into this world.
And if The Long Night keeps you hooked, be sure to check out the second season, The Lost Trail.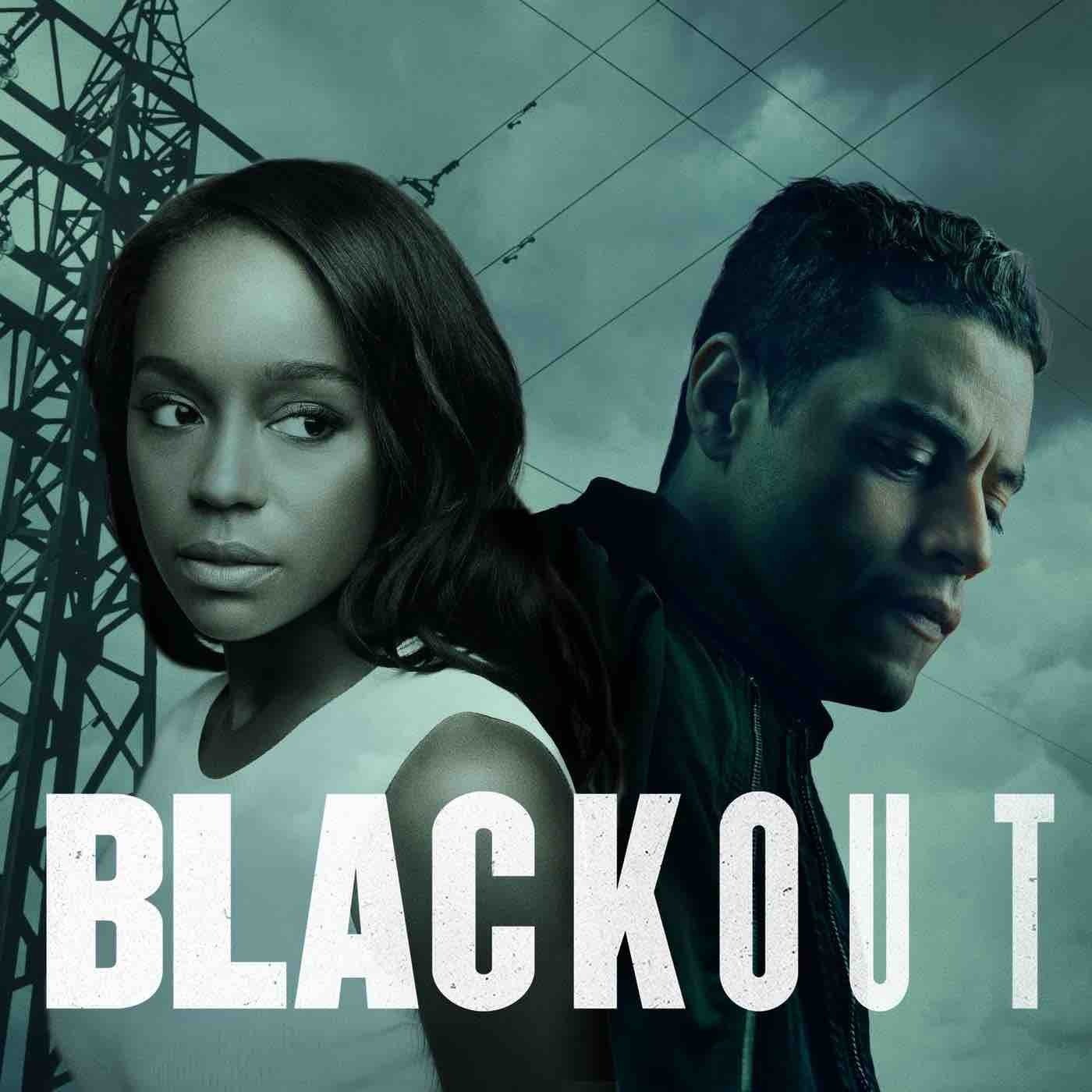 An apocalyptic thriller starring Oscar winner Rami Malek (Bohemian Rhapsody), this one's a real nail-biter.
Malek stars as a small-town radio DJ forced to fight after a nationwide power failure puts everyone he loves in danger. In order to protect the ones he cares about, he'll have to survive and uncover the threat responsible for this blackout.
The talent involved here almost sets a new standard for fiction podcast storytelling. Malek's story arc is a great listen, and each episode neatly ties into the next - ideal for keen bingers.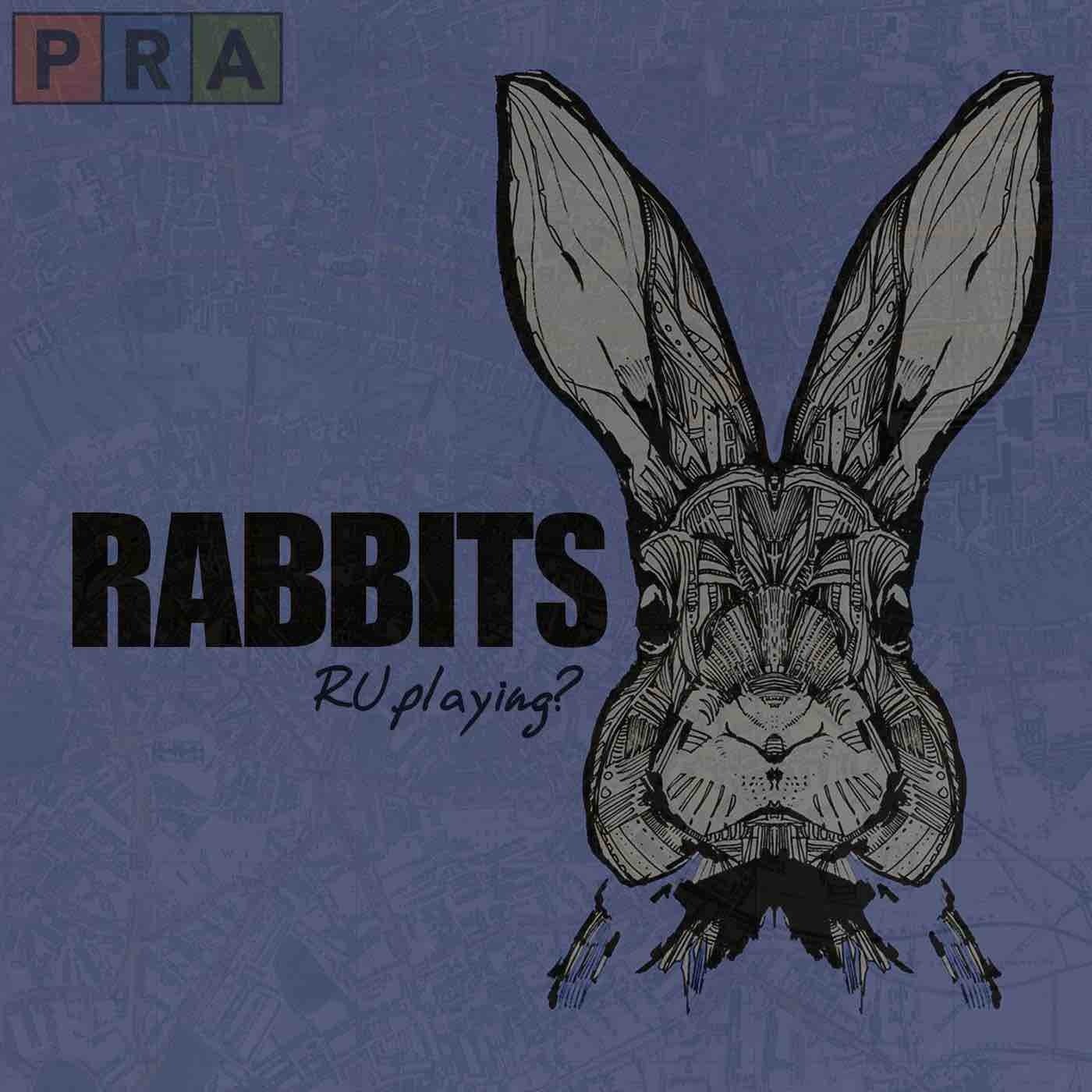 A delightfully creepy option that's also packed with pop culture references, the Rabbits universe was a hit with both critics and audiences.
Follow Carly Parker as she tries to find her friend "Miko", who has mysteriously disappeared. This mystery thrusts her headfirst into an ancient game ("Rabbits") but there's more to it than meets the eye.
Carly will need to play the game in order to survive and discover the truth. It's an audio drama podcast that doesn't hold back. Fans of Squid Game, Battle Royale and the Hunger Games franchises will be somewhat familiar with the concept, and yet this is a refreshing take on the idea.
Both seasons consist of 10 episodes, and has even spawned a novel set in the same universe.
Grab Your Headphones & Enjoy!
This selection is only the start of your fiction podcast journey. There are new and exciting podcasts being made all the time, and the wonderful world of audio drama will only continue to grow. But these will always be great choices to come back to. Whether you're new to fiction podcasts with no idea where to begin, or you're looking for a break from your usual favourites, these 23 choices won't let you down.
Want More Podcasting Tips? 👀
We've release a brand new free course, centered on how you can create the best podcast possible with top tips on podcasting ideas and how to plan your podcast
Thanks for subscribing!
We've just sent you an email, please follow the instructions to confirm your details.