Create Your Podcast Subscribe Button
Podcast subscribe buttons are a super easy way to let listeners stay updated with your latest content. Create and embed on your website or elsewhere - as it's simple as copy, paste, and publish!
Firstly, login to your Podcast.co Account. Navigate to Share & Publish, then Subscribe Button.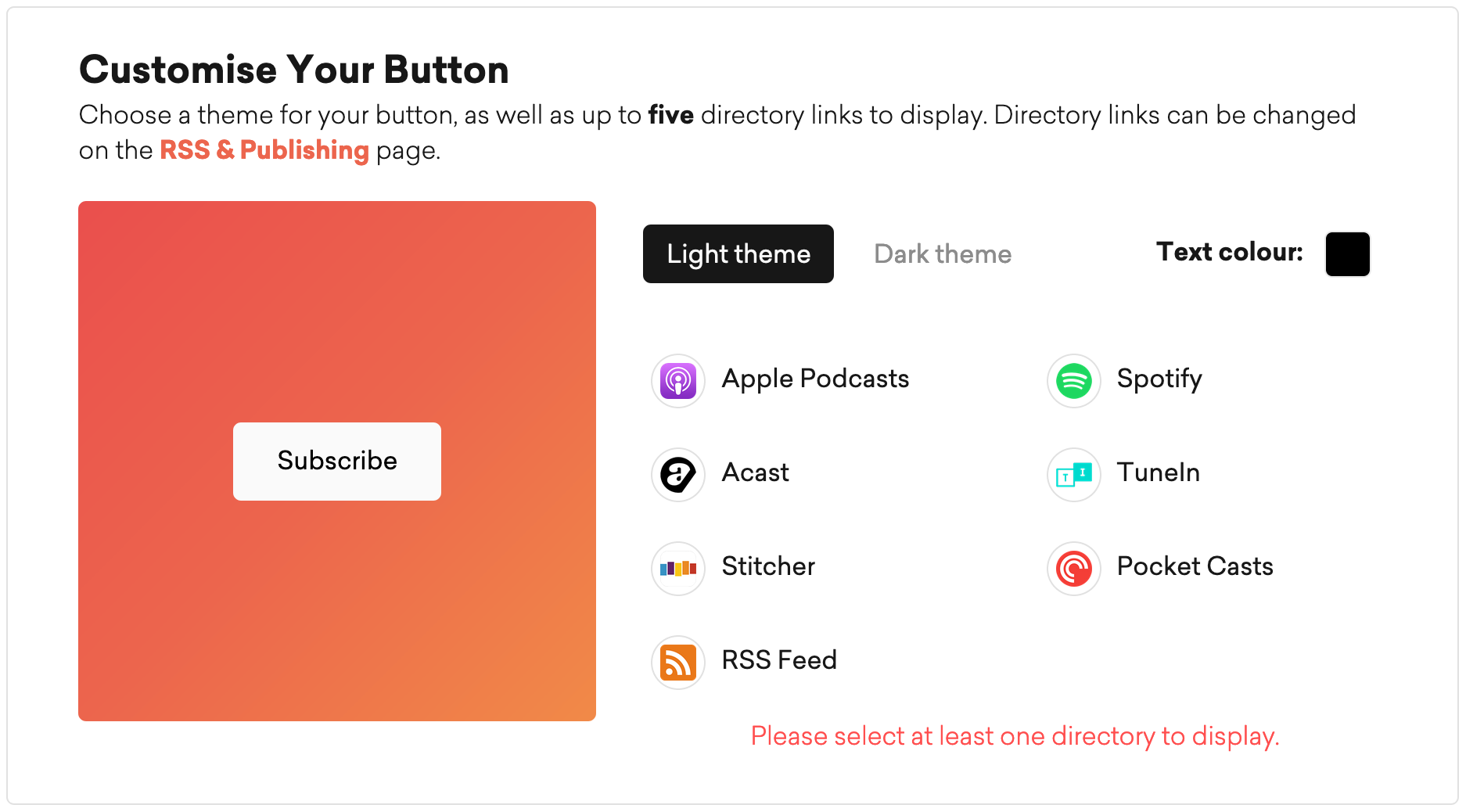 Customise the look of the button by choosing either the light theme or dark theme, then pick a text colour. Choose up to 5 directories listeners can subscribe too.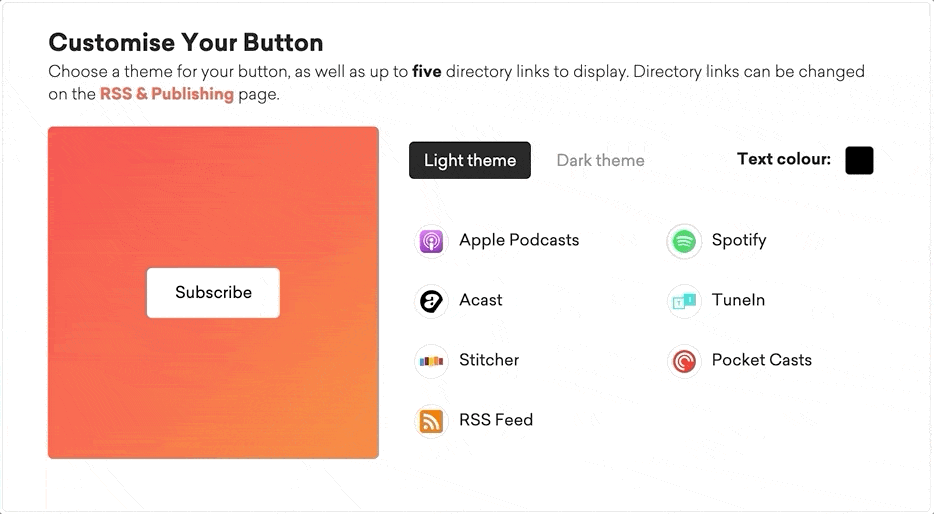 Please be aware that directory links are only available for the ones you've added in your RSS & Publishing page.

Embed & Share Your Podcast
Make it easy for listeners to subscribe to your podcast by embedding the subscribe button on your website. Copy the code in your dashboard:

In full, the podcast subscribe button code looks like this:

<div class="podcastdotco-wrapper" style="overflow:hidden;padding-top:50px;position:relative;"><iframe src="https://embed.pod.co/subscribe-button/create-reach-inspire" frameborder="0" scrolling="no" style="border:0;height:100%;left:0;position:absolute;top:0;width:100%;" class="podcastdotco-subscribe"></iframe></div>
The code might look complicated at first glance, but there's no need to panic. If you're on a hosted site and running on a CMS like WordPress, you just need to copy and paste the code. The result should look like this:
Podcast subscribe buttons are a great way for you to build a loyal community and grow your listeners, so be sure to embed and share it on as many places as possible.
For our full, comprehensive guide on how to start a podcast, click here.