Tracking the success of your podcast isn't as straightforward as the other online media platforms out there. There's little ambiguity when it comes to YouTube views or Instagram likes. But as for tracking podcast metrics, it's a little harder to get hold of precise listener numbers.
In order to get an accurate readout on how your show is doing, you first need to know which podcast metrics are most important and what they actually represent. But before all that, let's take a look at what makes tracking podcast performance unique.

Podcasts Need to Be Downloaded

Unlike music or video streaming, podcasts first need to be downloaded onto a device before you can listen to them. As a result, the most important stats for podcasters and sponsors are the total number of downloads and unique downloads (more on these later). Both allow you to estimate the size of your listening audience.

In the world of podcasting, a "download" represents one of two things:
A listener hit the download button and downloaded an entire episode
A listener pressed play on an episode within a web browser or podcast app
Listeners Don't "Stream" Podcasts
Technically, there's no such thing as a stream in podcasting. This may seem like a nitpick, but it's an important factor to understand if you want to make sense of your total and unique download numbers.
According to the Interactive Advertising Bureau's (IAB) Podcast Measurement Technical Guidelines:
"Despite the use of the word 'streaming' in podcasting, 'streamed' podcast files are progressively downloaded via the standard HTTP protocol."
Essentially, a progressive download allows for the playback of a podcast before the full file has been downloaded. And this is what gives the impression that podcasts are being "streamed" through web browsers and apps.
While you listen, the audio file downloads to a temporary file on your phone or computer, in response to your device sending multiple download requests to the host's server to get a little more of the file each time.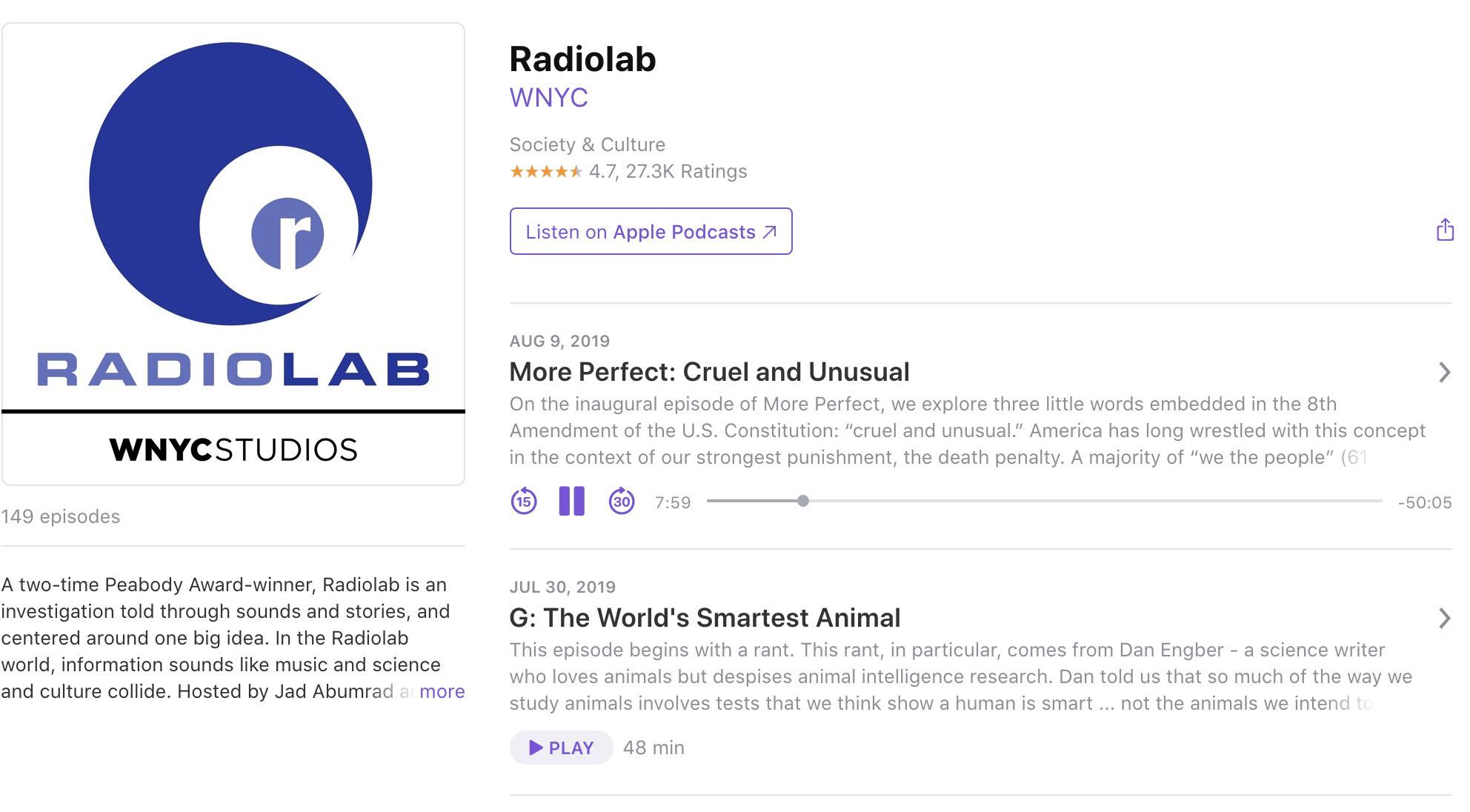 Total Downloads
These are podcast metrics worth tracking. Why? Because they provide a rough estimate on audience size. However, it isn't perfect. Total downloads will typically overestimate the true size of your listening audience. And this is because a download does not necessarily mean someone's listening.
To help clarify, consider the following scenarios:
A listener may download a podcast and not end up listening to it.
One listener may download the same episode on multiple devices.
One downloaded episode may be listened to several times.
Web browsers and podcast apps may make multiple download requests to the host server during playback before an episode is fully downloaded.
Given these inconsistencies, sponsors and advertisers often don't focus on the total number of downloads, but focus on the number of unique downloads.
Unique Downloads
After years of conflicting advice, in 2021 the IAB stepped in and released a range of technical guidelines to provide some much-needed clarity on podcast metrics. In these guidelines, they stated that unique downloads are where podcasters and advertisers should focus their attention.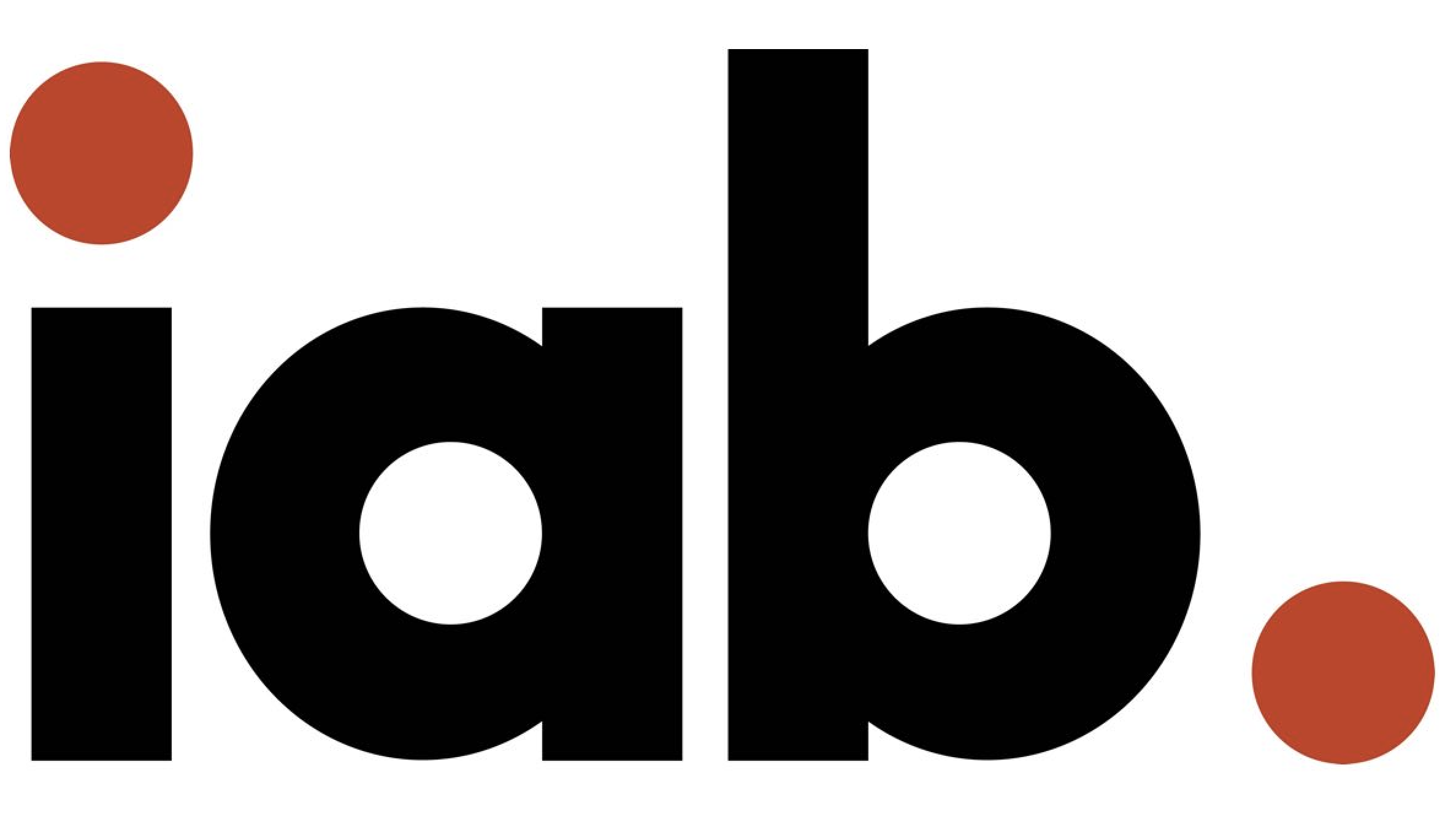 But what is a unique download? And why are they a more useful tool for podcast metrics?
According to the IAB guidelines, a unique download represents a podcast episode that is progressively downloaded using the same app from the same IP address, all within a 24-hour timeframe.
In other words, unique download numbers refine the data by grouping together multiple downloads which are very likely from the same listener. Afterwards, the grouping is counted as one unique download.
The number of unique downloads is likely the most accurate of all podcast metrics as it most closely resembles your actual podcast audience size.
Performance Tracking

Our analytics feature at Podcast.co makes it easy to keep track of both your total and unique download numbers across multiple directories. By having all the relevant data in one place, it not only helps you review your performance at a glance, it also gives you a reliable source of information to help attract sponsors for your show.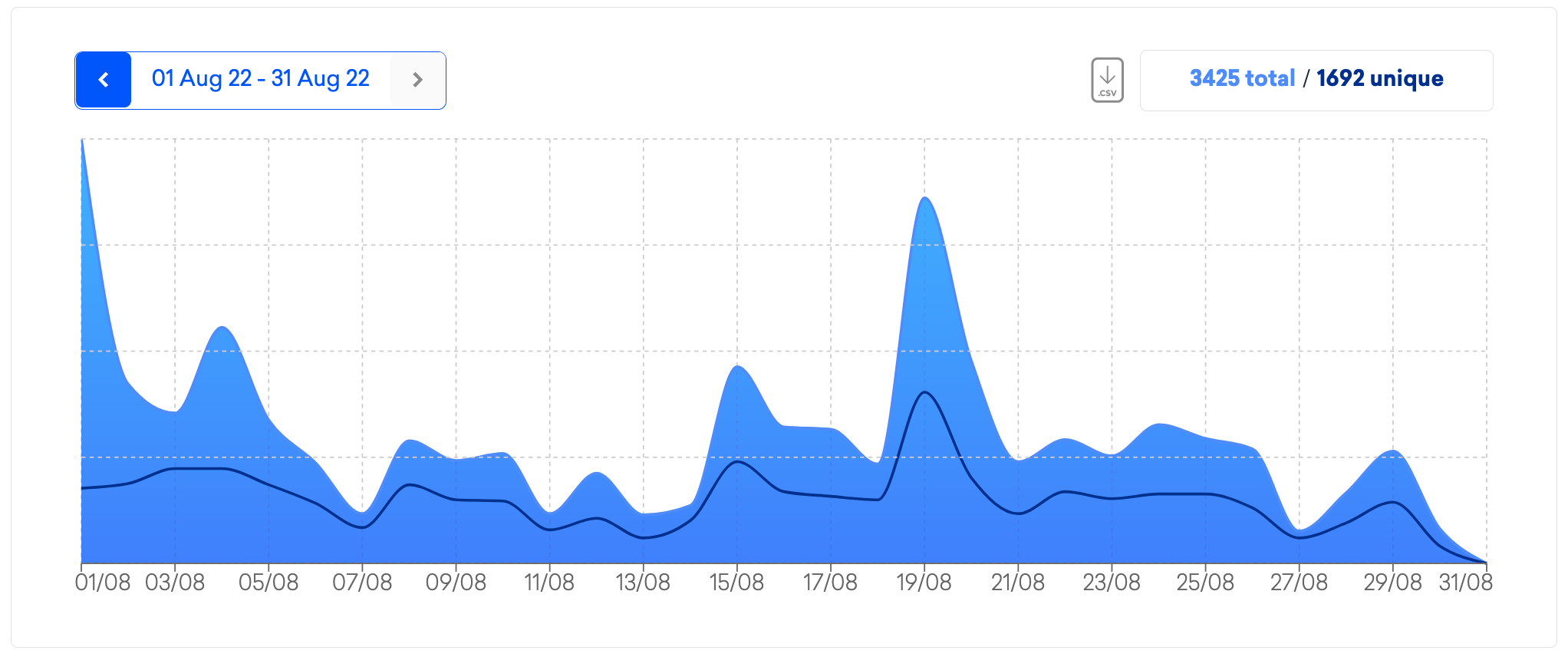 Looking at the graph above, the orange line represents 'total downloads' and the blue line represents 'unique downloads'. We can see the two are closely linked, but the total downloads will always exceed unique downloads. To keep these numbers as accurate as possible (and to help assess podcast metrics), we filter out any downloads that came from bots.
Our analytics feature also provides additional insight into your download numbers. You'll find three straightforward charts to help you keep track of your most popular episodes, as well as where the majority of your listeners are based, and the platform they're using to access your podcast. On top of that, you can also adjust each chart to display either total or unique downloads.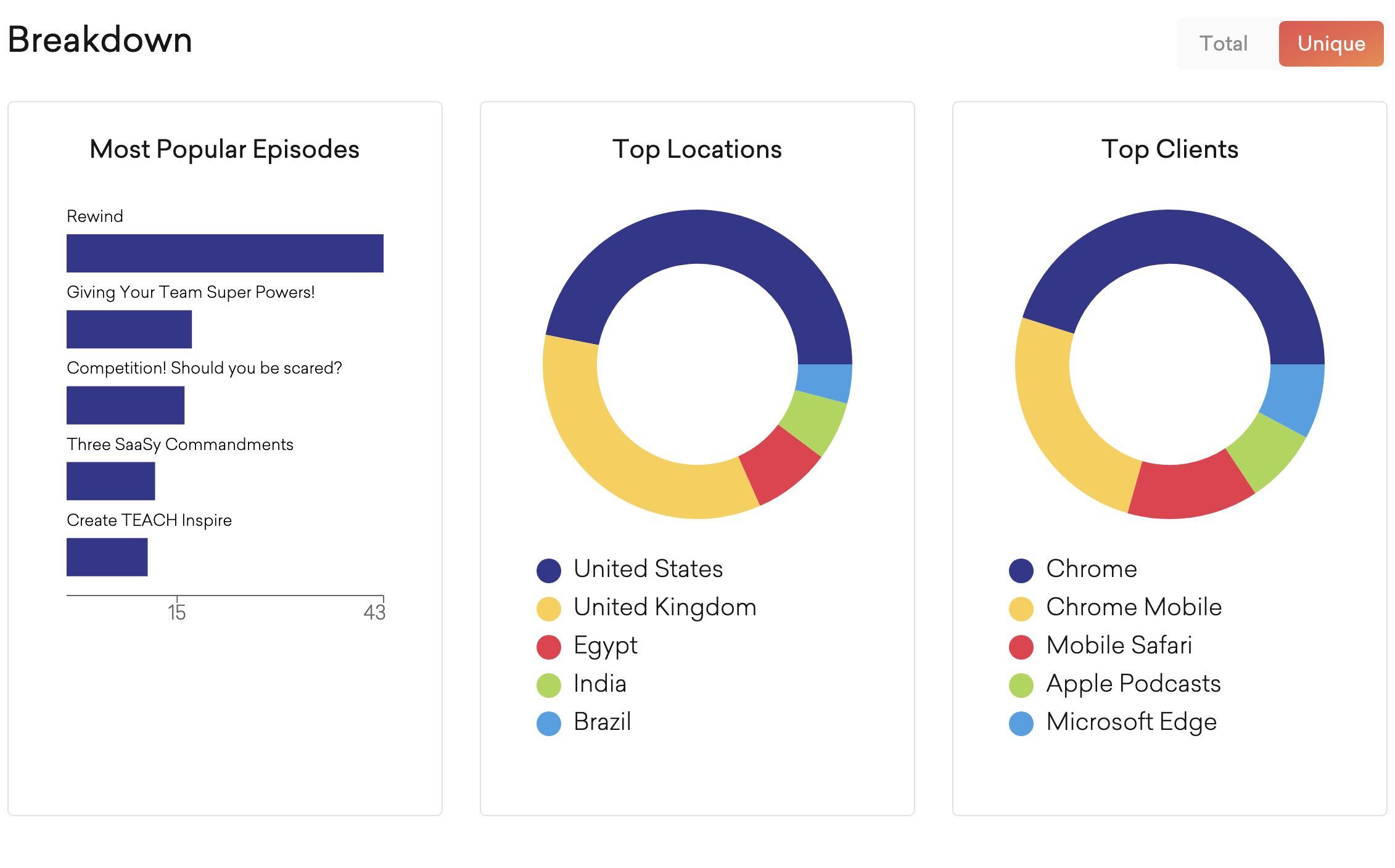 Spotify use their own proprietary system for tracking podcast listens and downloads, so this data isn't shown in the graphs and charts above. However, we've integrated Spotify's own stats into our own analytics feature, to give users an easy way to view all their data.
3 Other Useful Podcast Metrics
Aside from download numbers, there are three other podcast metrics worth keeping your eye on for a more complete picture of your show's performance. These other metrics won't necessarily be of much interest to sponsors or advertisers, but they're still an asset because they can highlight areas for improvement to help expand your outreach.

1. Social Media Engagement
If you're promoting your podcast episodes on social media, you should be keeping tabs on how those posts are performing. Have a look through your comments and mentions to find the people talking about your podcast.
And don't forget that what they say matters. It can give you valuable insight into what type of content is connecting the most with your audience. For more on this, take a look at our guide to promoting your podcast on social media.

2. Ratings and Reviews
Not every podcast directory has their own rating and review system, but most do. Namely, Apple Podcasts, Sticher and TuneIn, and it's well worth checking these directories on a weekly basis. By and large, podcast listeners are loyal and honest, so their feedback can help you refine the focus of your content when releasing new episodes.
In addition, acquiring more ratings and reviews helps you attract more listeners. They provide an effective form of social proof and legitimacy, plus generally signal to directory algorithms to make your podcast more visible on the platform. Don't be afraid to politely ask your listeners to leave a rating and review during each episode outro.
3. Trackable Calls to Action
If you're directing people from your podcast to your own website, monitor your traffic with tracking URLs. Analyse visitors' interactions with your website, the technology used to get there, and the total time spent on your site.
It's also worth checking to see whether there is any spike in your web traffic on the day you release a new episode. As far as podcast metrics go, this is great for gauging how well your podcast is performing as a marketing tool.