In today's market, getting people to buy from your company is no longer the only end goal. And sure, it's always nice to increase conversion rates and sales. But building your brand, investing in it, and harbouring a loyal community around it is where the real value is.
In other words, people don't just want to buy from businesses anymore. They want to buy into them. Hence the importance of brand identities, brand stories, and brand transparency.
With this in mind, there are many ways in which businesses can increase their brand-building efforts. Social media, influencer marketing, and brand partnerships, to name a few. Another option is to create a podcast.
Podcasting is a marketing strategy that many businesses use to enhance their brand. If executed well, they're are an excellent way of:
Promoting a product, or service
Attracting and generating new leads
Convincing warm leads to covert
Improving overall conversion rates & boosting sales
Growing loyal, dedicated, and invested audiences
Driving website traffic (improving your SEO)
Sounds great in theory. Right? But is a B2B podcast the right step for your business? Let's take a look at everything you need to know below.
What Is a B2B Podcast?
If you're not already in the know, this is the most obvious place to start.
A B2B (business-to-business) podcast is a podcast created by a business in an attempt to predominantly establish relationships with ideal clients. They might also be wanting to boost sales, promote a new product, improve their content marketing, or simply grow their brand.
If done well, a successful B2B podcast will enhance the businesses' industry authority in all of these areas.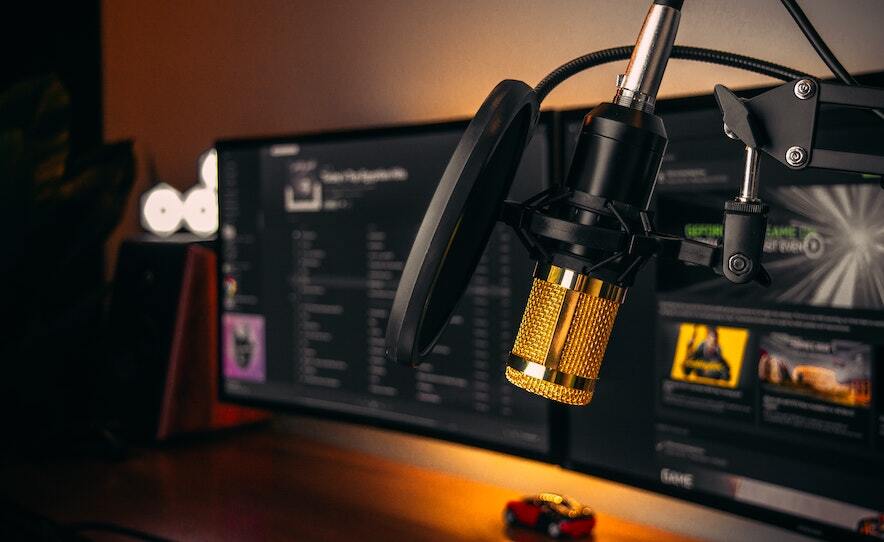 7 Benefits of Creating a B2B Podcast for Your Brand
Now we've established what a B2B podcast actually is, let's dig a bit deeper and look at the 7 main advantages of creating one in more detail.
1. Build Better, More Personal Connections
Connecting with audiences through audio or visual content pays dividends. Your voice is a powerful tool, and is capable of building up a more personal connection with your audience than written content is. It can build trust (which is essential in selling a product or service in the first place), and helps establish loyalty - particularly if you appear open and honest.
2. Raise Your Brand's Profile & Build Awareness
A B2B podcast is an opportunity to remind audiences of your company name, what it stands for, and what you're selling or promoting (without it feeling like you're ramming it down their throats). Including your logo in your podcast artwork, for example, will act as a subtle nod to your brand. As will a short and snappy brand pitch in your episodes' intros and outros.
Small touches aside. Podcasts give you the opportunity to tell listeners about your brand's story. Creating transparency about the origins of your business, and the values you stand for can be really beneficial when it comes to building a dedicated clientele. If clients genuinely feel like they know who you are as a brand, they'll be more willing to work with you.
3. Audiences Can Listen to Episodes On-The-Go
A significant perk of podcasting is that episodes are incredibly easy for people to download and listen to, from wherever they are. Meaning they don't have to be tied to a computer screen to engage. They can be out running errands, doing the school run, or simply on a walk. You get the jist. There's next to no effort in listening to an episode of a podcast, and once downloaded, it can be replayed at any time. This increases listener retention. Plus, anyone who subscribes to your podcast will get the latest episodes automatically downloaded onto their devices.
4. Podcasts are Engaging (If Done Well)
The spoken word can make a refreshing change from reading content online. And a B2B podcast can capitalise on this. It's also a more interactive way of talking to your audience, enabling you to get to know them better and create a lasting dialogue with them.
5. Increased Traffic to Your Website
Getting people to your brand's website is the hardest part of the sales process. Thankfully, a high-performing B2B podcast will help you out with this. Because as your podcast builds, so will people's confidence in it. And hopefully, so will your overall podcast SEO presence.
An in-depth explanation of podcast SEO is beyond the scope of this article. But if you'd like to learn more about it, check out the article below:
Podcast SEO: Tips to Optimise Your Episodes for Google Search
6. More Sales & Boosted Conversions
Perhaps one of the most obvious benefits to starting a B2B podcast, but we'll mention it anyway. Creating a podcast will hopefully lead to improved sales figures, and conversions. If you can get your audience to trust you, you're more likely to make a sale. And getting behind the microphone, putting a face to the name, and interacting with clients in a genuine way is key for building up that trust.
7. An Additional Stream of Business Revenue
Once you get into the groove of podcasting (and realise how fun it is) there's the potential to monetise it. If you can deliver engaging content on a regular basis to a loyal audience, you increase your chances of monetising your episodes. This might be through sponsorships, cross-promotion, or affiliate marketing. Whatever it is, creating an additional stream of revenue is never a bad thing.
9 Steps to Creating a Successful B2B Podcast
Think starting up a B2B podcast is the right move for you? Then it's time for some pointers on how to make it a successful one.
1. Define Your Target Audience
When it comes to defining the audience for your B2B podcast, think about which clients you want to target. Who do you want your show to reach? And who do you actually want to buy your product or service? How will they benefit from what you're offering?
Understanding the above points will not only help shape the content of your show (more of that later), but it will also help you adopt the right language, tone and strategy. Not doing so can result in unclear messaging, and you could end up with a podcast that doesn't resonate with any one.
2. Find the Right Format That Fits Your Audience
As you do more research on your target audience, you can begin to create a format for your podcast episodes that aligns with their preferences. Think about episode length, whether you want a co-host or would prefer to host it solo, as well as potential guests for interviews.
3. Research Other B2B Podcasts in Your Niche
Get to know what's working in your area of expertise. Tune into the other B2B podcasts that are in your niche, and make notes on their format as well as how people engage with them. This helps to pin down what your target audience is looking for (and, in some cases, already found).
4. Decide on Your Podcast Topic
Which topics are relevant to your business? And how they would benefit your target audience the most? Picking a niche topic is likely to attract a smaller audience. However choosing a more mainstream or generic topic puts you in danger of not being niche enough. A healthy balance of both is the sensible solution here, and there's no harm in experimenting in order to find your momentum.
5. Plan Your Time & Budget Your Costs
Time is money, so ensure you're balancing it wisely. A successful B2B podcast doesn't just happen by accident. Make a plan and note down when you are readily available to devote some time to your podcast. And think about your budget for any equipment or studio space that you might need.
6. Buy the Right Equipment and Editing Software
There's no need to splash the cash on the best recording equipment available, but it's worth saying that high-quality audio creates a more professional atmosphere for anyone listening. And if you're stuck on where to go (or who to turn to), check out our very own equipment guide to help get you started.
7. Plan Your Content
Brainstorm a specific strategy for your content. You might want to record a few episodes at once, so you have a batch of material ready to publish in the pipeline. Pin down what works, what doesn't, what your target audience wants to see, and which guests would be a good fit for your brand.
How often are you planning on releasing new episodes? Monthly? Weekly? Mapping out your content schedule will really benefit your B2B podcast. Not having a consistent editorial calendar can appear disorganised, and listeners will be expecting some form of regularity from you. Publishing whenever you feel like it will have a negative impact on your download numbers over time.
8. Record, Edit and Publish Your First Episode
Once you've got an outline of what you're going to say, it's time to record your first episode. The recording doesn't need to be perfect, as you can iron out any awkward pauses during the editing process. Once you've got a batch of episodes recorded, and you know when you want to release them, the next step is to hit the 'publish' button.
Tip: Good editing will help make your B2B podcast sound more refined and professional. A must for getting listeners to take your brand seriously. For some top tips, check out our editing guide.
9. Develop a Marketing Strategy
The next stage is thinking about how you going to promote your show, and how are you going to drive listeners to it? You might start thinking about creating a website, writing a blog, a monthly newsletter, or simply promoting content through social media.
Start brainstorming which advertising avenues you want to venture down too. This will depend on the size of your budget, of course. So, if you've not got a substantial amount of cash to spend on it, building and expanding an online presence might be the better option (it's predominantly free). If you do have a marketing budget to work with, there's more you'll be able to do.
This could range from pamphlet distribution to billboard campaigns, or implementing QR codes. Make sure you cross-check the costs of your desired marketing strategies with your budget. What does it realistically allow you to do?
For inspiration on how to market your podcast, have a read of our article here.

3 Examples of Great B2B Podcasts
If you're lacking inspiration for what works, don't worry because there are a lot of successful B2B podcasts out there. Here's some of the best ones that we've found…
Example #1: Escape Your Limits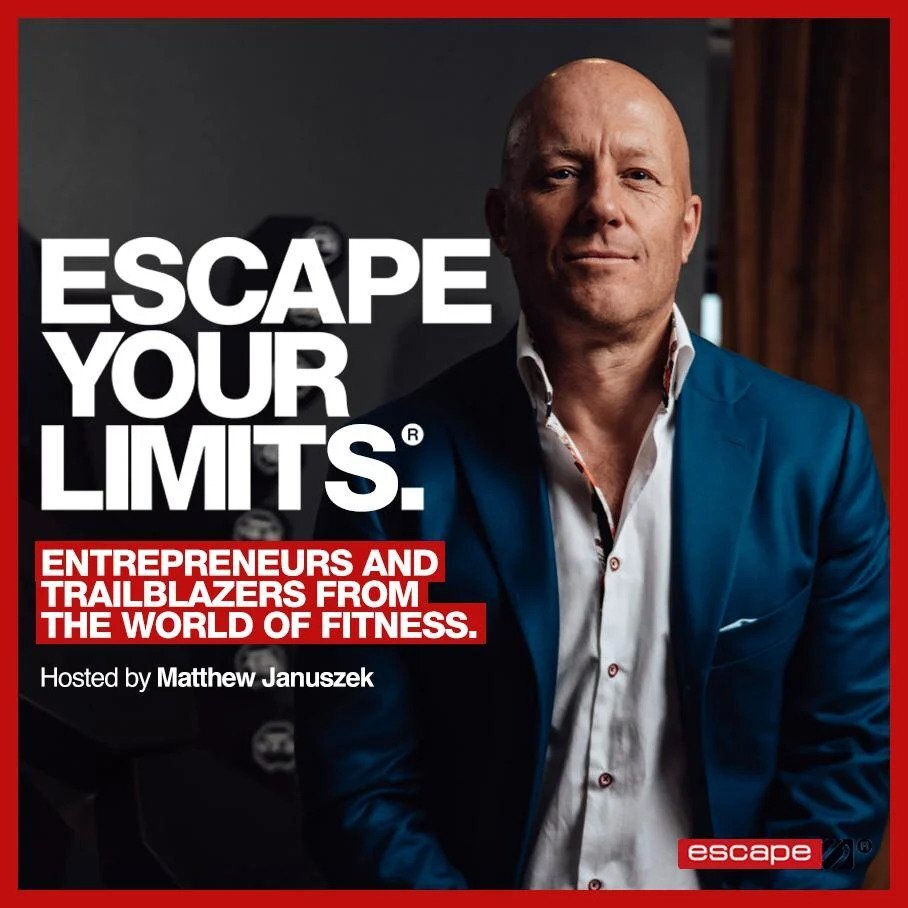 Host Matthew Januszek invites leading figures in health and fitness to reveal what drives their success. Each guest is given the opportunity to chat about their motivation, and how they've turned dreams into reality. Not only inspirational, but thought-provoking too.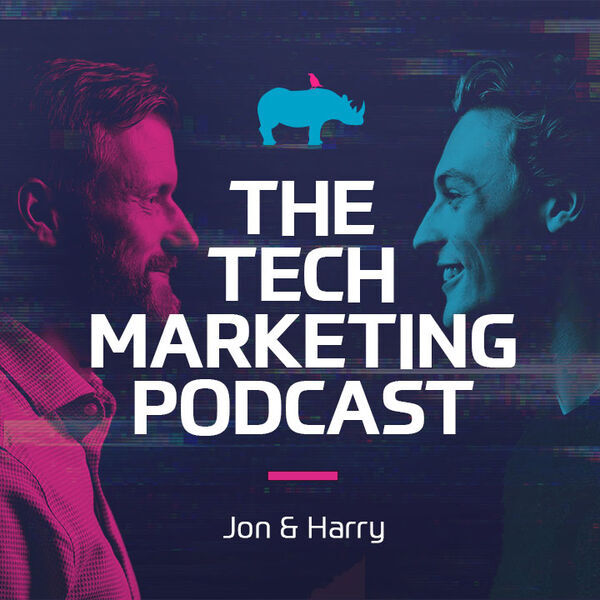 Brainstorming the tech marketing landscape are CTO (Chief Technology Officer) Jon Busby and Audio Producer Harry Radcliffe. This B2B podcast features Q&As, tips on strategy planning and the latest financial trends.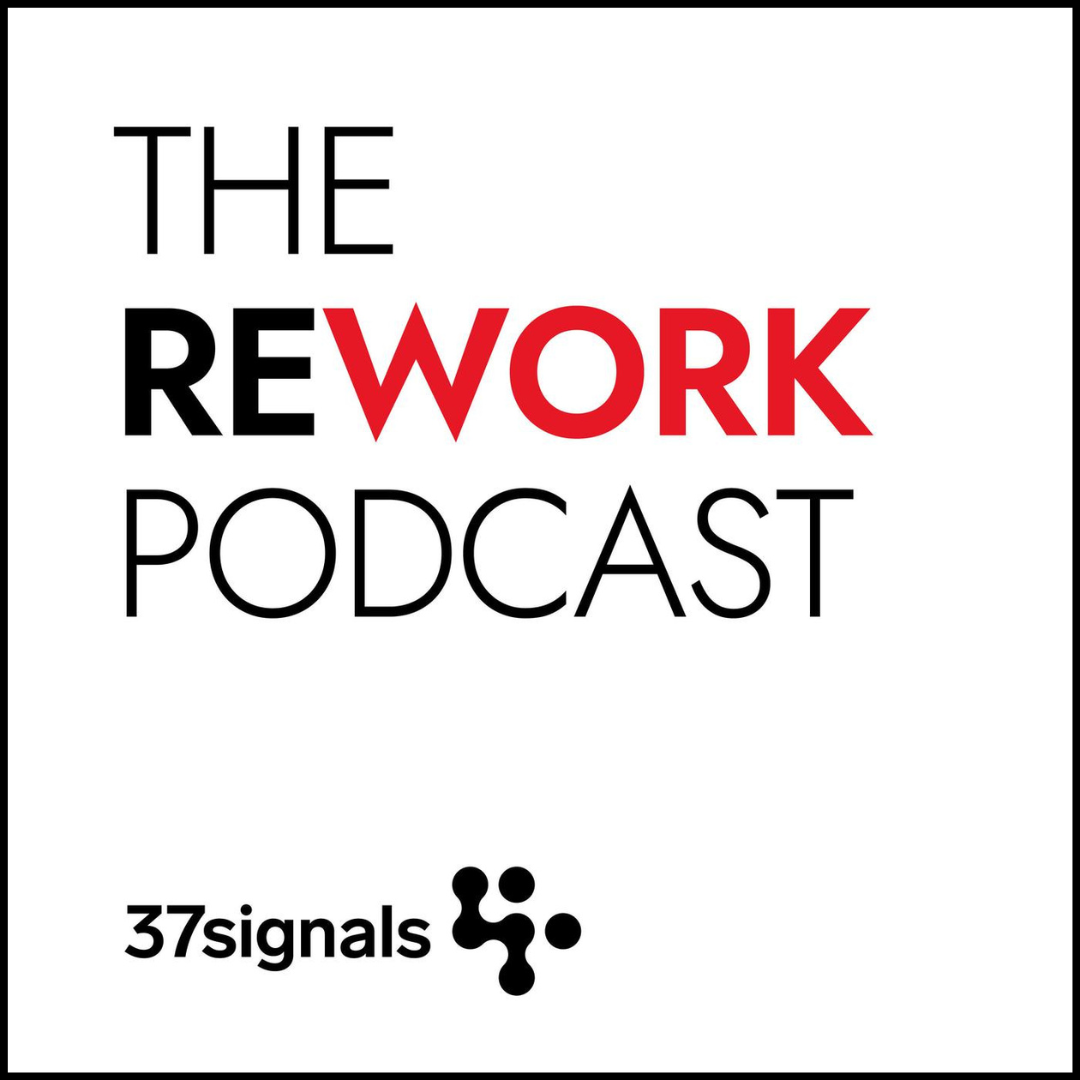 Teaching you how to run your business efficiently and effectively is The Rework. Produced by 37signals, this one's a deep dive into the book 'Rework' by Jason Fried and David Heinemeier Hansson, with chapter by chapter analysis from the authors' themselves, as they look at how the business world has changed since their book was published.
Outsourcing Your Podcast Production
No one said that launching a successful B2B podcast was easy. As your audience grows, so will the increased workload. With this in mind, you might (at some point) want to consider working with a production agency. They'll handle everything from initial concepting, right down to promotion and distribution.
Take a look at what our very own production company, Cue, have been up to in the video below...
For a full, comprehensive list of great podcast production companies, check out this article from B2B podcast expert, Jake Jorgovan.