Branded podcasts have been around for years. But they're often done badly.
Nobody wants to hear a 10-episode series about how fantastic your product or service is. They don't care. Likewise, nobody wants to sit through hours of meandering "banter" hosted by a Joe Rogan imitator. Life is too short.
The core tenant of Podcasting 101 is to create great content. There are no shortcuts or hacks. But for those who put in the work, the rewards are significant. Podcasting offers something no other medium can: unrivalled levels of engagement.
Podcast listeners regularly stay engaged for more than 30 minutes at a time. Much longer than they do with the average YouTube video or blog. And this close, one-on-one time spent with a brand makes listeners perceive it as more likeable and trustable. After all, few things are more personal than the sound of the human voice.
This is far from a saturated space, and there are still countless opportunities for companies of all shapes and sizes to step up and produce fantastic branded podcasts. So to give you some creative inspiration, here are 10 important lessons to takeaway from 10 great branded podcasts.
Escape Your Limits (Escape Fitness)
Matthew Januszek is the co-founder of Escape Fitness, a company that sells functional fitness equipment to gyms all over the world. In Escape Your Limits Matthew sits down with bodybuilding legends, MMA fighters, and fitness entrepreneurs to discover what keeps them going when others stop. By keeping a high bar on the quality of guests, the podcast has built up a large subscriber base of listeners who share an interest in health, fitness, and business.
The Takeaway: The fitness industry has no shortage of social media influencers. And Escape Your Limits has been able to leverage this by providing a no-holds-barred platform for influencers and entrepreneurs to share stories in long-form. If you're in an industry where social media is king, interviewing influencers on a podcast is a great way to reach the right audience.

2 Minutes of Zen (Zendium)
Zendium is a toothpaste that uses natural enzymes to boost oral health and hygiene. But there's no way you could make an interesting podcast about toothpaste, right? Wrong. 2 Minutes of Zen is a brilliant example of podcasting creativity. It breaks the constraints of what people think a podcast 'should' be, showing there's no magic formula for success. The idea is genius because listeners can get through an entire episode in the time it takes them to brush their teeth.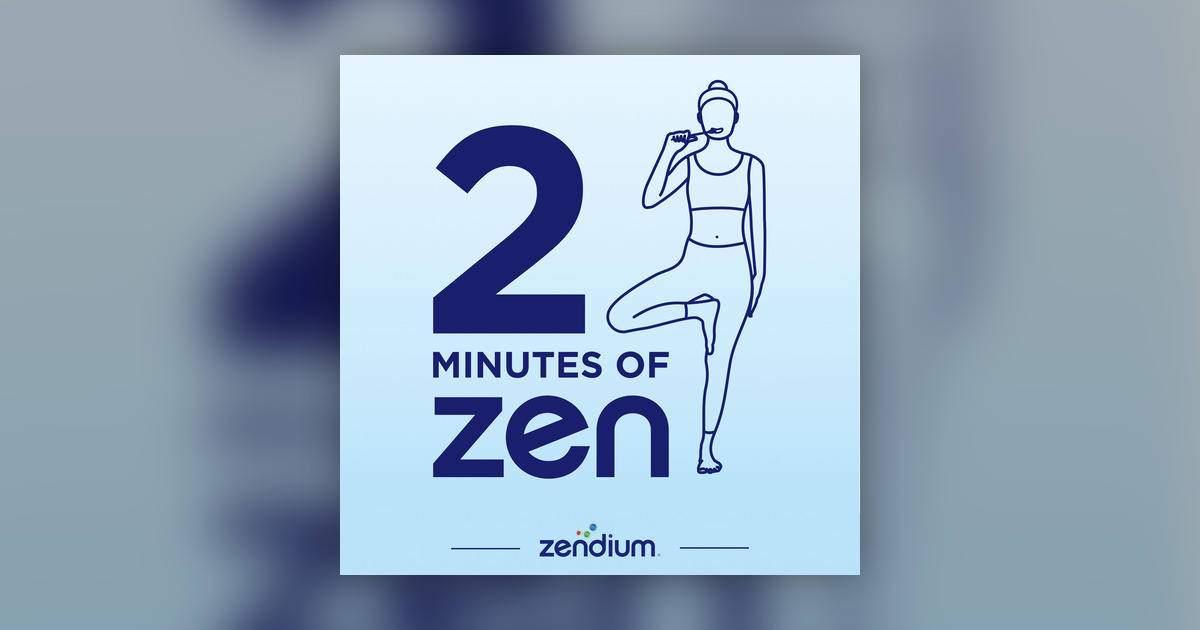 The Takeaway: There is plenty of room to get creative with your branded podcasts. You don't need to follow the same trends as everyone else. The world has more than enough 30 minute round table discussion podcasts. It's all about finding a format that works best for your brand. And if you can find a way to tie your podcast to your product like Zendium, you're onto a winner.
The Recruitment Rollercoaster (Azzouz Branding)
The Recruitment Rollercoaster Podcast hosted by Hishem Azzouz brings to life the failures, learnings, and successes of recruiters and recruitment agency owners. The show is a goldmine of information for recruiters who want to learn from the experience and insight of some of the most successful professionals in the business. Azzouz Branding offers training and coaching for recruiters who want to expand their network through content and inbound marketing.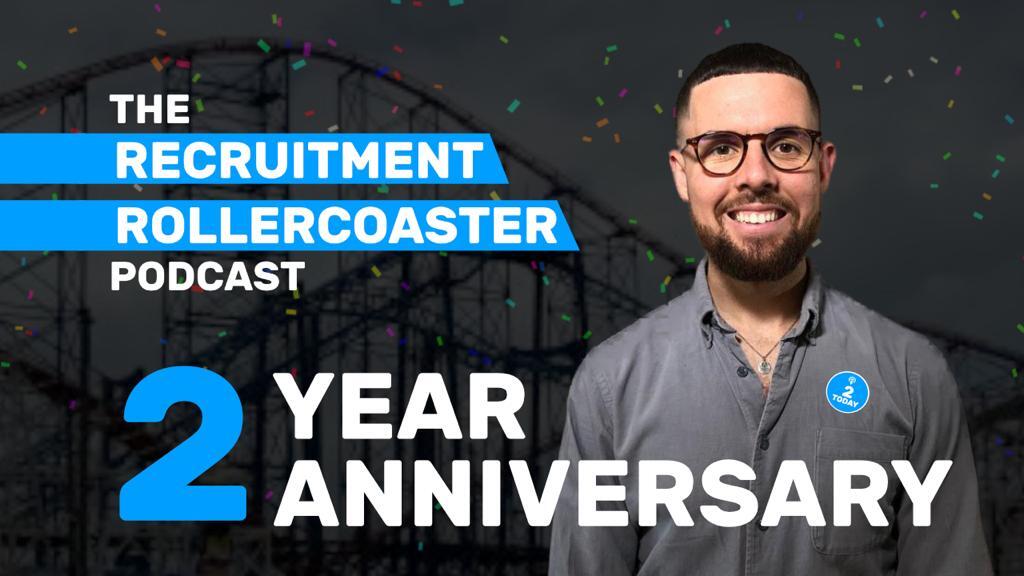 The Takeaway: If you offer any form of mentioning, coaching or training, podcasting is a particularly powerful marketing tool. It essentially provides proof you're the real deal. You have a platform to showcase your expertise. And if the information you provide for free on your podcast is genuinely helpful, people will come straight to you when they need bigger or faster results.
The Lowdown (LUYA)
The Lowdown takes listeners on a monthly journey into the psyche of incredible entrepreneurs, creative virtuosi, and exceptional business minds. The show also does a round up of some of the most obscure and bizarre business news stories of the month. The show is hosted by Laura Fearnall, Managing Director of LUYA, a PR and marketing agency. They work with some of the fastest growing businesses in the UK, helping launch restaurants, hotels, and events.
The Takeaway: Podcasting makes sense for agencies of all types. The nature of agency work often means spending lots of time interacting with clients who are experts in their field. And most of them will have interesting stories to tell about their journey. So producing a podcast is not only a great way to strengthen existing client relationships, but also showcase the quality of the work your agency delivers.
Variety Pack / Work in Progress (Slack)
Slack are veterans when it comes to branded podcasting. They launched their first in 2015 with Variety Pack, a 28-episode series offering a comedic take on office culture and tales of people with peculiar jobs, before rolling out a follow up series: Work in Progress. Work in Progress follows a similar topic - but with a more serious tone - looking at why people do the jobs they do and the daily complexities facing workers, which Slack by definition aims to reduce.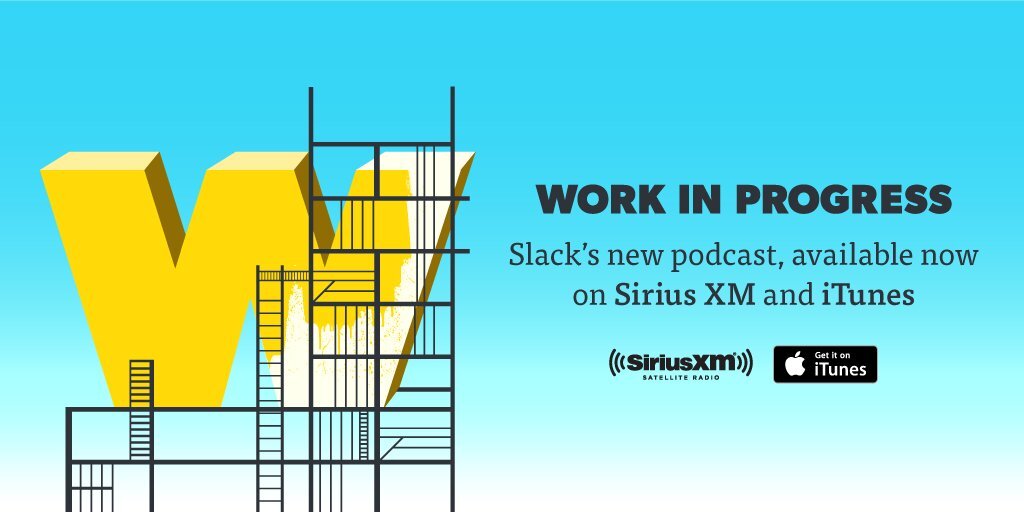 The Takeaway: Podcasting allowed Slack to reach engaged audiences and build their brand organically. The company views podcasting as a "warm-up" form of content marketing designed to introduce potential customers to Slack before asking them to buy a product or download. With any branded podcast, you should concentrate on building a supportive audience first, customer base second.
The Sauce (McDonalds)
Seeing the huge success of true crime podcasts like Serial, McDonalds decided to solve a mystery of their own. They used to provide a Szechuan-inspired dipping sauce, to go with their chicken nuggets. But it was discontinued. Then all of a sudden demand for the sauce spiked. What was it that caused the customer outcry for the return of the sauce? McDonalds set out to get to the bottom of the issue through their own banded podcast, aptly named, The Sauce.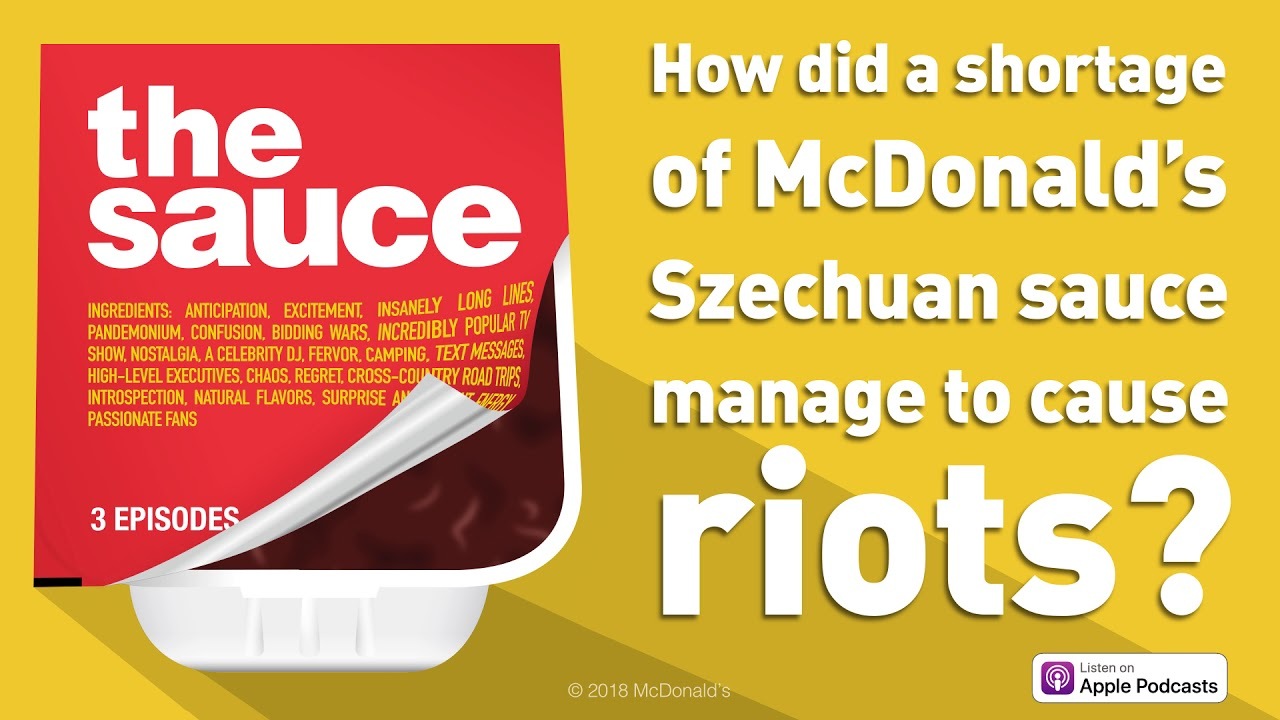 The Takeaway: Unsurprisingly, McDonalds didn't spare any expense. They commissioned production teams from Studio Gizmodo and Onion Labs to create a trailer and three episodes which sounded like hard-hitting investigative journalism. But even without a big budget, podcast satire is clearly an avenue worth exploring if you're considering launching your own podcast.
Create, Reach, Inspire (Radio.co / Podcast.co)
Create, Reach, Inspire hosted by Podcast.co and Radio.co founder James Mulvany gives listeners an unabashed point of view from 15 years of working on the front lines of running software and media companies. It speaks directly to current and aspiring entrepreneurs, giving them the tools and advice they need to take their business to the next level.
The Takeaway: As a startup, a podcast is a great way to take people behind the scenes of your company. It lets your audience put a face (or in this case, voice) to your brand. It's the perfect medium for building trust because few things are more personal than the sound of the human voice. But don't pretend to be something you're not on your podcast! Listeners can sense authenticity, and recording it much easier when you don't have to put on an act.
Hackable? (McAfee)
Hackable?, the podcast of cyber security leader McAfee has a clear purpose - to show us where we're susceptible in our daily routines, without even realising it. From Wi-Fi to webcams and cars to computers, the episodes expose places hackers may hit, and explain how they get our information. The show went on to become the winner of the best branded podcast at the 2018 Shorty Awards thanks to its stellar production value.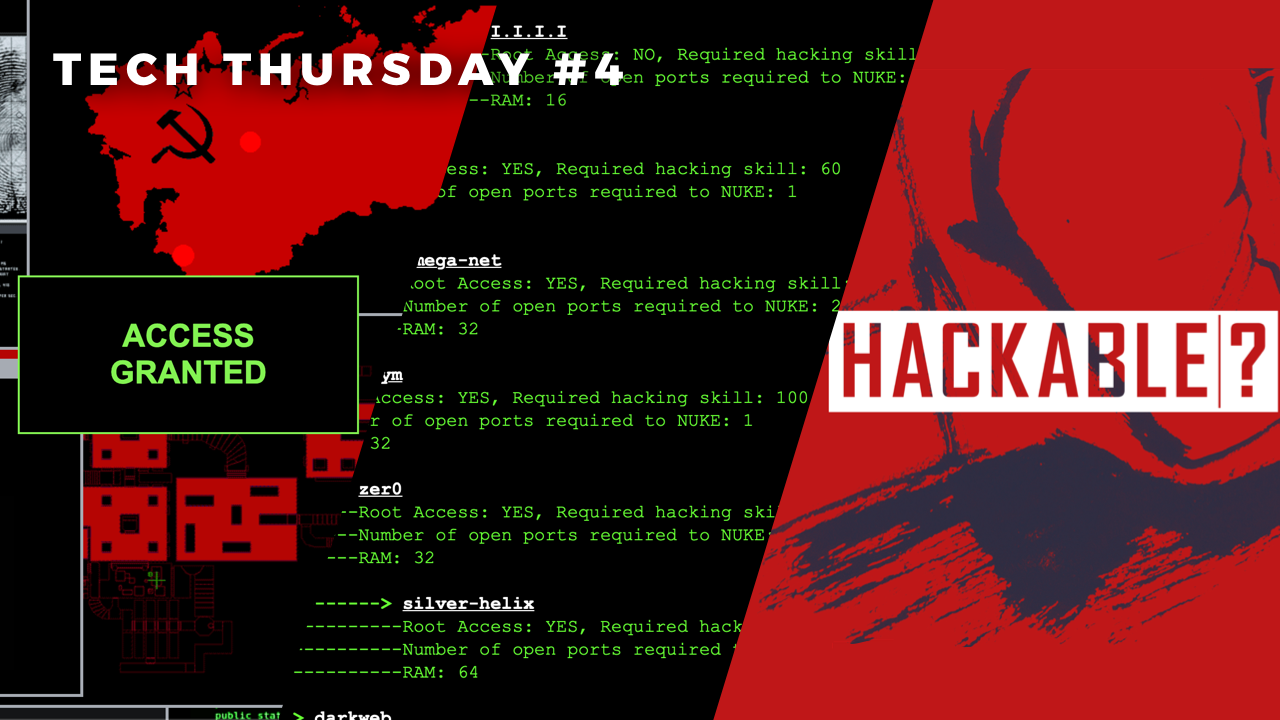 The Takeaway: McAfee wanted their podcast to stand out. So they hired a team of professionals to produce it. Podcast production company Response Marketing are currently taking Hackable? into its 4th season and after achieving massive download numbers. The show is in the top 1% of all podcasts based on the number of downloads received within the first 30 days of each episode release. If you have the resources, it's well worth considering outsourcing your podcast production to a team of experts.
The Distance (Basecamp)
Basecamp, a project management software company based in Chicago took a unique angle with their podcast. Rather than focus on the latest tech trend or startup, The Distance's mission is to unlock the secret of longevity in business. The show only profiles small businesses that have been running for 25 years or more. And in doing so, it offers advice every entrepreneur needs to hear.


The Takeaway: It pays to be original with your podcast. Basecamp chose to tell a story not everyone else was telling. The Distance aligns with an ethos that supports the joy and pride of ownership, while also looking realistically at the trade-offs and difficulties that come with it. It's well worth taking extra time when planning your podcast to make sure your show offers something truly unique. Don't copy what everyone else is doing.
Rise & Grind (ZipRecruiter)
ZipRecruiter's Rise and Grind is an interview podcast hosted by Daymond John (Shark Tank investor and founder of FUBU). Each episode asks a different entrepreneur about how they approach their own personal "grind." This show has a little more overt branding than the other examples. Each episode has a brief break in the middle where Daymond John interviews an executive from ZipRecruiter. This executive provides entrepreneurial advice based off their own life experiences similar to wisdom provided by John's other guests.

The Takeaway: If you're going to blatantly mention your brand, this is the way to do it - with information that's relevant to your listeners and fitting with your show. Rise & Grind also highlights the importance of having a good host. If you decide to launch an interview podcast, pretty much everything hinges on the person asking the questions. If they lack charisma or can't keep a conversation on track, they listeners will quickly switch off.