With Spotify continuing to make significant gains in the podcast market, Apple have now responded with the launch of their own podcast subscription service and a redesigned listening app. The announcements were made at the company's Spring Loaded event on April 20.
The Launch of Subscriptions on Apple Podcasts
Starting in May 2021, listeners worldwide can pay to subscribe to premium content offered by their favourite creators. They'll also benefit from ad-free listening, additional content, and "early access to new series." Initial participating podcasts include independent shows from Pushkin Industries and Tenderfoot TV as well as media brands including NPR, Sony, and QCODE.
The service will be available as part of the newly updated Apple Podcasts app where free podcasts are also found. At the launch Apple CEO Tim Cook stated that:
This is the biggest change to Apple Podcasts since it's debut.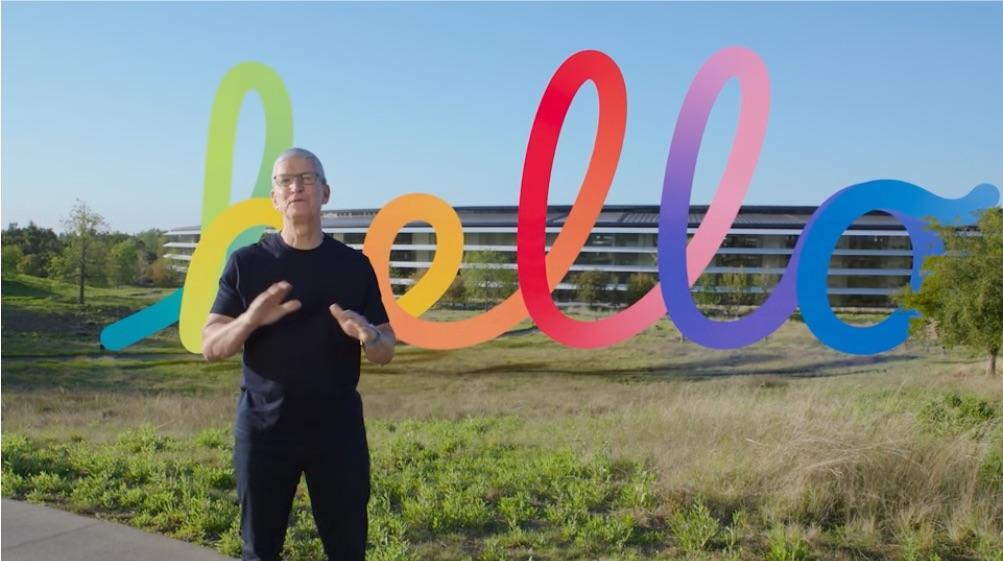 Key Subscription Takeaways for Podcasters
So if you're a podcaster, what impact will subscriptions have on how you create and distribute content? Here are some of the key points to keep in mind below:
Shows can be fully free, paid or "freemium" where there's a mix of free content anyone can access, with the ability to upgrade to a paid subscription.
Apple will not dictate the terms podcasters offer as part of their subscription. It's an open marketplace where you can choose your own pricing and whether a subscription offers ad-free listening, bonus episodes, access to archival content or anything else.
Premium content needs to be uploaded directly via Apple Podcasts Connect rather than RSS. The premium content needs to be hosted on Apple's servers rather than your normal hosting provider. But this content doesn't need to be exclusive to Apple listeners. The same paid episodes could be uploaded elsewhere (Spotify) to increase earnings.
Apple is set to take 30% of the revenue in year one, then will drop its cut to 15% in year two - just like it does for streaming services and other subscription products.
Apple is not selling ads for podcasters at this time. Creators keep 100% of the ad revenue generated from their show.
Changes to the Apple Podcasts App
Within the app, both show and episode pages have been redesigned to make it easier to listen, follow, and share podcasts. Listeners will also be able to explore "Channels," which are groups of podcasts curated by podcasters themselves. This will effectively make it much easier for people to discover new shows. Each Channel will feature its own unique titles, descriptions, and artwork.
Listeners can subscribe to Channels just like they do with individual shows. For example, paid podcast subscription service Luminary is considered a "Channel." Podcast networks like Radiotopia can also be Channels. Channels can be free, paid or freemium, just like individual shows. And the creators can also define their country-by-country availability and local pricing.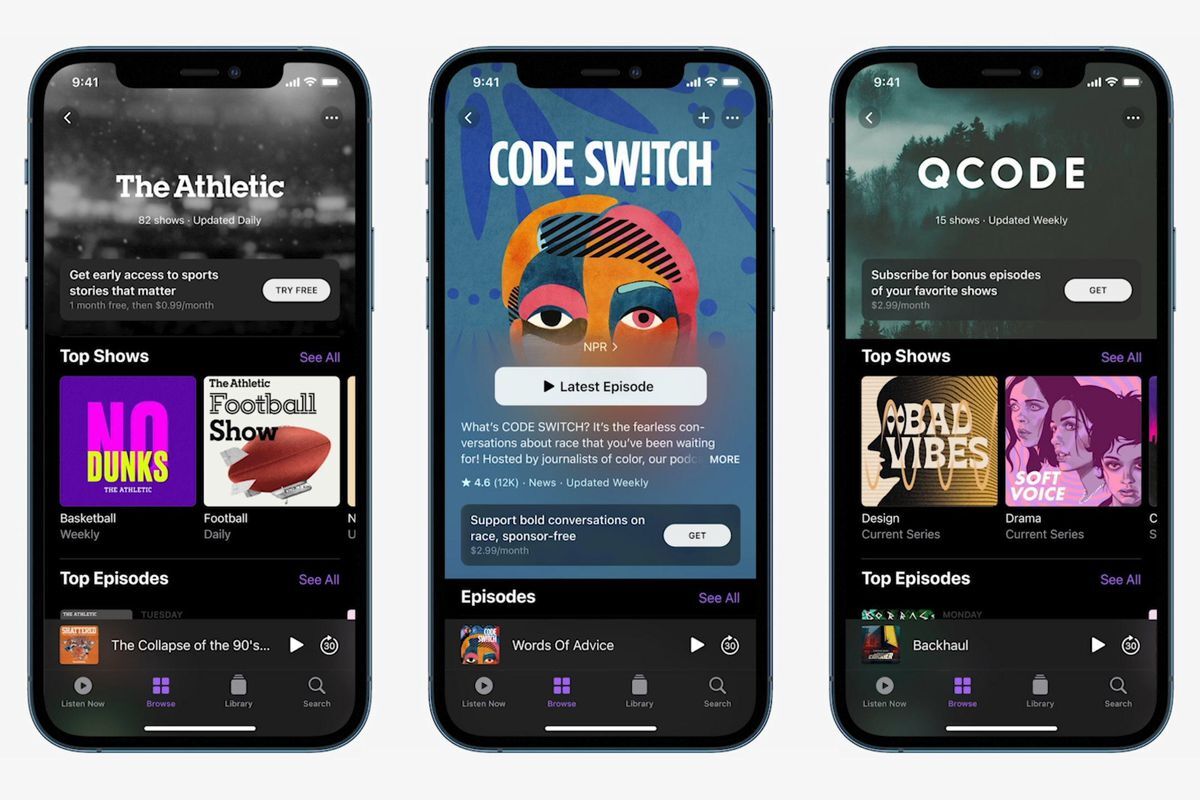 The app will also include a "Smart Play" button that helps listeners automatically start episodic shows from the latest episode and serialized shows from the beginning of each series. Other new features let users save individual episodes for offline playback, an enhanced Search tab for quick access to Top Charts.
Changes to Apple Podcasts Connect
Podcasters are set to benefit from a newly updated Apple Podcasts Connect dashboard. It now allows you to edit your shows' metadata, schedule and manage show availability, organise shows into channels, manage multiple users and roles, and track how well your shows are doing via new performance metrics and visualisation tools.
You still won't have access to listeners' personal data, like Apple IDs and their associated emails. The podcasts analytics offer anonymised, aggregated insights. But you will have access to new metrics like "most engaged listeners" and "top cities," which might come in handy if you're trying to tailor your content to your biggest fans or select the location for your next live show.