At present, traditional forms of media like TV, radio, and even print are still the most popular ways for people to consume news and media. However, podcasts are fast becoming the hot new thing that may one day rival the big players. That being said, what's the difference between podcasts vs traditional media?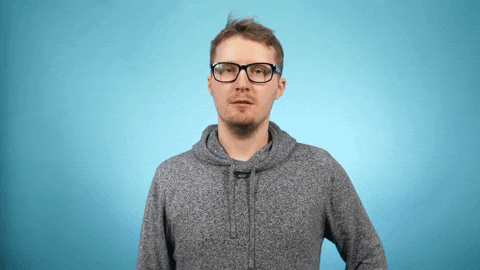 Why Podcasts Are the Hot New Thing 🌶
Whilst TV and radio have remained steady over the years in terms of audience numbers, podcasts are catching on like wildfire. According to Edison Research, over the past 10 years podcast listeners have doubled, going from 22 million to 51 million!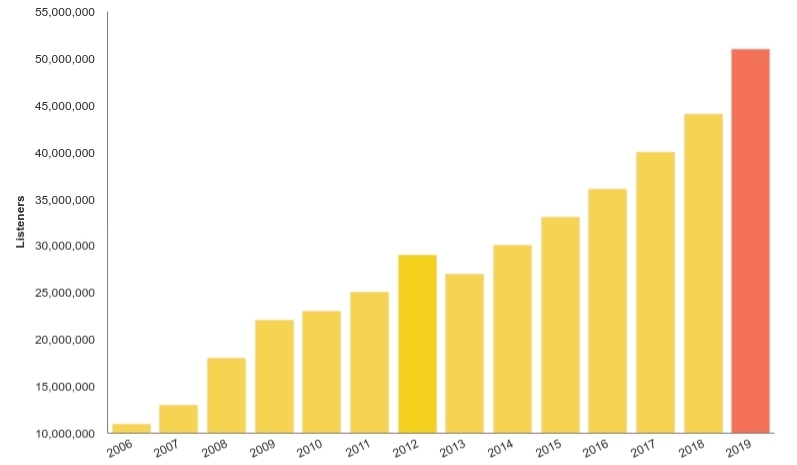 Podcast Familiarity: 22 million (2006) to 70 million (2019).
Monthly Podcast Listening: 9 million (2008) to 32 million (2019).
Weekly Podcast Listening: 7 million (2013) to 22 million (2019).
What Do Podcasts Have Over Traditional Media?

Traditional forms of media have a tendency to spoon-feed content over long stretches of time. For instance, cable TV usually lets you watch just one episode of your favourite show per week. With the likes of more on-demand content like Netflix, the way stories are delivered is becoming vastly different, but for the better!

Podcasting has reached a milestone, with the majority of Americans now saying they have ever listened to one.
New forms of media, like podcasts, tend to have an edge over traditional media because they're tailored to meet specific needs for the modern age. For instance, podcasts can be downloaded and listened to wherever, even in an area with no internet access. The point is, podcasts and new media have been designed for the way we live now: a fast-moving and on-demand society.
Plenty of Choices, from Mainstream to Niche
Although there is a wide variety of content available within more traditional forms of media, podcasts are where things get very specific. Shows can be about practically anything and everything! From common topics to more niche areas.
At present, there are literally thousands of podcasts about everything you can possibly imagine. Here are some interesting ones we've come across so far:

Everything is Alive: Inanimate objects come alive and have strangely philosophical discussions at times.
The Ladder: Informing and preparing the next generation of young creatives by asking the real questions.
Villains: Explores some of the most well-known movie villains and asks questions like: Can you sympathize with Hannibal Lecter?

Whatever you're interested in, no matter how niche, there's probably a podcast about it!

Download & Enjoy Anywhere
The best part about podcasts is that they can be downloaded and listened to at a later date. Whether that's at the gym, work, or on holiday, you can keep updated no matter where you are without the need of a constant internet connection!
There is on-demand TV, although there are added perks with podcasting that you don't get elsewhere, such as listening whilst driving, working, and anything else that would normally divert your attention.

Ads Are More Personal with Podcasts

TV, Radio, and print all have a variety of content under one roof. With TV, for example, channels might have a number of different shows, e.g. crime, action, comedy, etc. As an advertiser that's not very appealing.
If you know who you're talking to, the better the chances are of selling products or services. That's why podcast ads are really taking off because they're personal as goods tend to be more in line with the audience. Take Spittin Chiclets, a sports show about the NHL. Fans tend to drink whilst watching hockey or football based sports, so advertising alcoholic drinks like vodka makes perfect sense.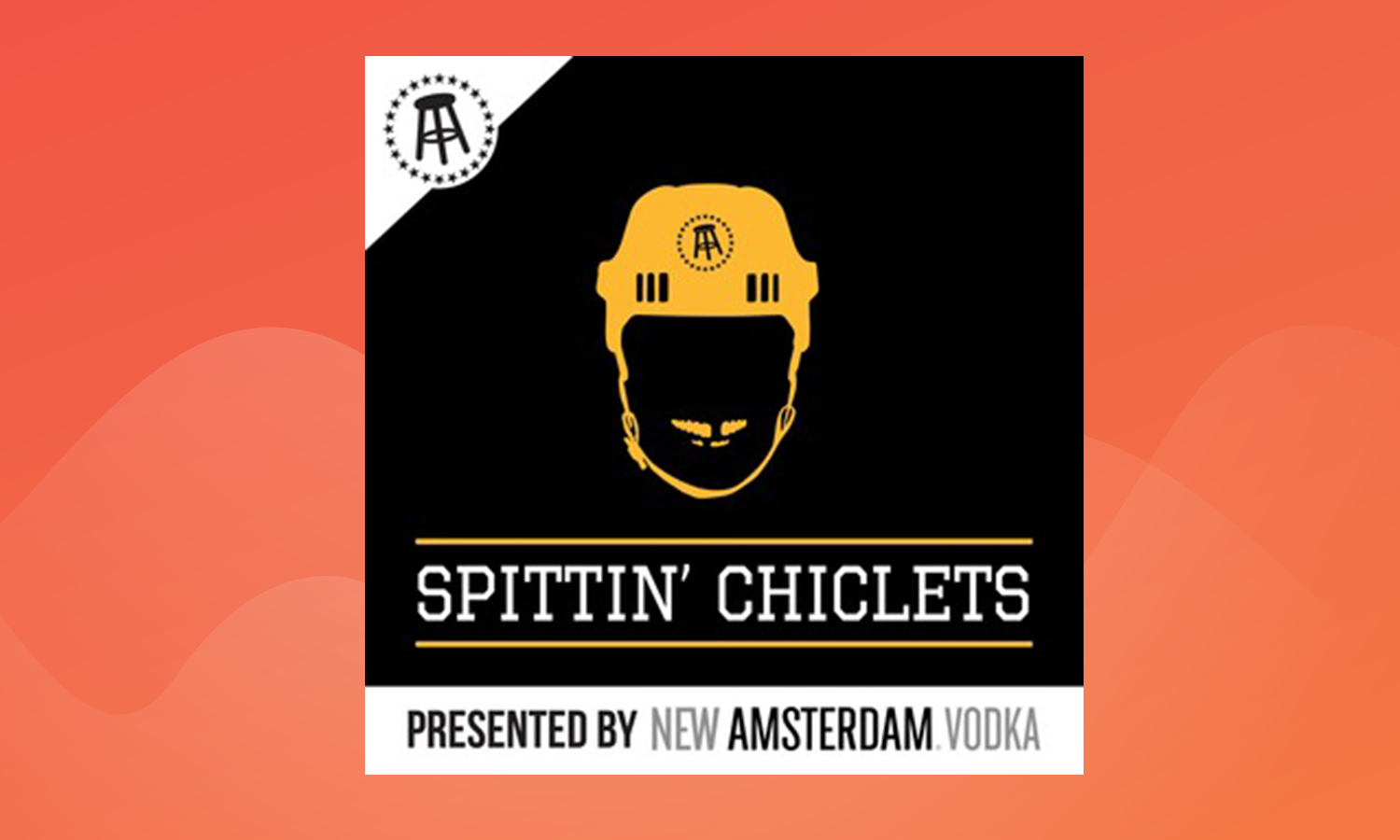 Given the audio nature of podcasts, listeners hang on every word, making them ideal for advertisers who are trying to get their brands known. Plus, you don't have to worry about listeners tuning out ads like in more traditional mediums.

Better Ways to Tell Stories
When traditional media like TV and radio were first introduced, adverts were very few and in between (if at all!). Over time, businesses started to inject more ads, to the point you couldn't go without watching something without being interrupted every 15 minutes!
The point is, stories aren't immersive when you're stopping and starting, something podcasts aren't bogged down with. For example, releasing multiple episodes about one topic means you can go as in-depth as you like and really get into the nitty-gritty details (even if it's a 2-hour uninterrupted episode!).

Podcasts Are the New Way to Make Money
You wouldn't think it, but there's plenty of opportunities to make money and grow your brand with podcasts. Why do you think celebrities like David Tennant and Conan O'Brien have started their own?
Three of the most common ways podcasters make money is through:
Sponsorships: Businesses provide money in exchange for promotion/brand awareness.
Crowdsourcing: Raising money from communities, either as one-off recurring payments.
Grants: Funding given by institutions/governments, usually large one-off sums.
Podcasters that have been around for a while know just what works and what doesn't - take Sword and Scale which have their own merch store.

Successful podcasters don't rely on a single source of income. Instead, they usually have multiple like the Strangers podcast. Initially, Strangers was sponsored by radio station KCRW, then by Public Radio Exchange as part of the Radiotopia podcasting network. Now they earn a lot of cash by running corporate training days, workshops, donations, and selling merchandise on their store.

At Podcast.co we've kept things simple so you can earn whilst you podcast. Using Patreon and PayPal, you can now accept donations for your podcast. Monetise your shows and turn your passion into a profitable business.
10 Easy Ways to Make Money Podcasting
Whether you're new or know the ins and outs of podcasting, it's always handy to get a quick refresher in the different ways you can make money to turn your side-project into a full-time passion project!
Podcasts vs Traditional Media: Which Wins?
Now obviously, you're reading this on a website called "Podcast.co", so, of course, there's going to be some bias in which comes out on top when it comes to podcasts vs traditional media, but you can make up your own minds which you prefer. To sum up podcasts:
Hot New Thing: Over the past 10 years podcast listeners have doubled, making them so hot right now 🌶
Plenty of Choices: From mainstream to niche, there are loads more shows to choose from when it comes to podcasts.
Listen Offline: Download and listen to your favourite podcasts at a later date, so no constant internet connection required!
Ads Are Personal: Know who you're talking to for more personalised adverts.
Storytelling is Immersive: Tell the stories you want without having to be interrupted by ads every 15 minutes.
Opportunity to Make Money: Ads, sponsors, and merchandise are all to play for with podcasts.
In the past couple of years, podcasts have started to become the hot new thing for content creators, businesses, and even celebrities to get their message out there. Why not join in the fun? Start your podcast today 👇👇👇