Turn your shows in a source of revenue and make money podcasting. Others like Chapo Trap House are earning over $100,000/m, so there's plenty of potential and room for podcasters like you to turn a profit.

How Do Successful Shows Make Money Podcasting?
The best part about podcasting is the freedom to do things your way, for example, there are multiple paths to making money. Three of the most common fall into:

Sponsorships: Businesses provide money in exchange for promotion.
Crowdsourcing: Raising money from communities.
Grants: Funding given by institutions/governments.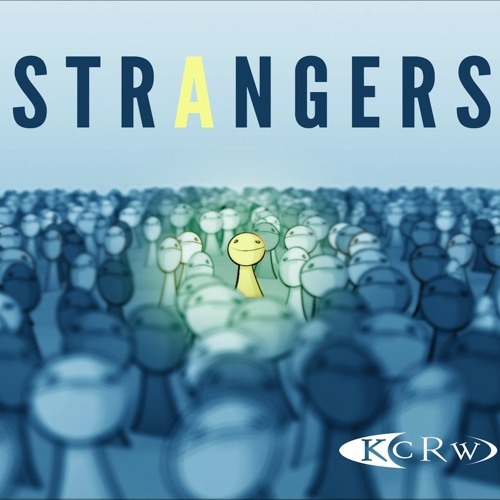 Successful podcasters don't rely on a single source of income. Instead, they usually have multiple. Take the Strangers podcast, a show about strangers we meet in our everyday lives and the stories they tell. As of 2017, the show gets 500,000 downloads per month!
Initially, Strangers was sponsored by radio station KCRW, then by Public Radio Exchange as part of the Radiotopia podcasting network. Now they earn a hefty revenue from running corporate training days, workshops, donations, and selling merchandise on their store. However, they didn't always have such a large audience to sell to.

Strangers Podcast: What They Got Right
How did the Strangers podcast go from an idea to thousands of downloads per month? Surprisingly, it started with just one person: The creator, Lea Thau.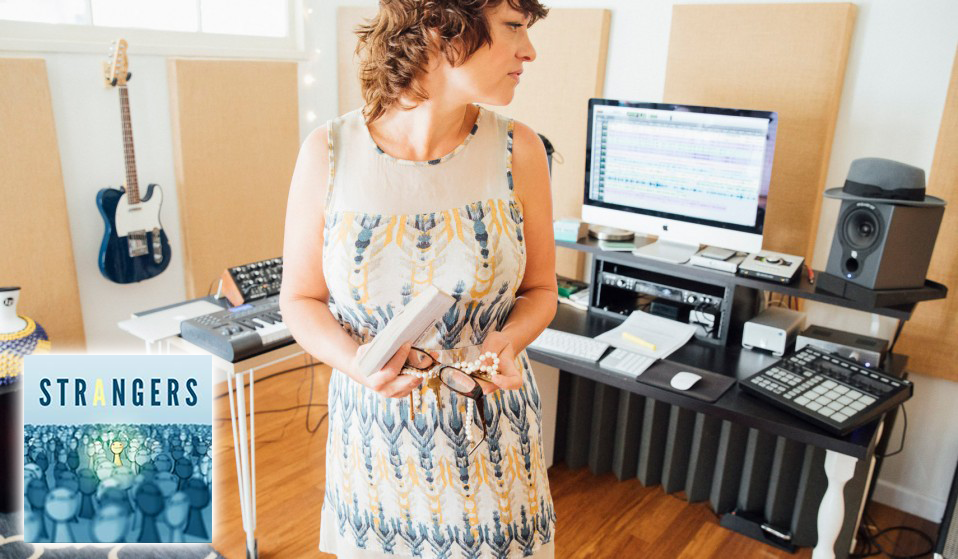 Her idea was to launch a podcast alone, then build a following and shape it into a radio show for her sponsoring radio station KCRW. However, as it was beginning to take off, Lea kept it as a standalone series for full creative control. This allowed the show to do things differently.
According to the creator, the Strangers podcast did so well because it was unique. No one had done anything like it before, so listeners really took notice. Although it wasn't a completely original idea, it had its own identity and was done in a way that made it fresh.
Strangers started off small. Over time it built up an audience with regular shows before being marketed to make money and expanded on with higher production costs. It was just one person with a microphone to begin with. The point is, Strangers got off the ground small and grew over time, building listener relationships before turning a profit.
Selecting a Niche Topic For Your Podcast
Just like the Strangers podcast, you too need a niche topic to attract listeners. Niche markets are profitable because they focus on a particular group. For example, the podcast "Can I Pet Your Dog? (CIPYD for short)" is aimed at dog owners / lovers.

It isn't going to appeal to everyone, but it knows who it's talking too. A solid niche like this makes it easier to define your ideal listener, as well as the types of sponsors and advertisers to target.
CIPYD profits from its audience by selling dog branded merchandise like t-shirts and posters, along with pet supply recommendations using Amazon affiliate links (something which we will cover later on).
On the flip side, there are mass-market podcasts like fitness (Fitness Confidential) and finance (OddLots) that appeal to a large number of people. It can be harder to break into as there's a lot more competition, but because mass-market podcasts are huge you should be able to capture you own "piece of the pie".
Creating Valuable Content People Care About
It's no secret, the better your podcast, the more likely listeners will share and talk about your shows to help grow your audience.
When first starting out though, you won't have a massive following. If you're lucky your podcasts will be downloaded a couple dozen times a week. Take advantage of this by creating valuable content that's relevant and unique for your listener. Work out the wrinkles of your shows. Things like content structure, presenting style, and editing tools to help produce more engaging podcasts.

Structuring Shows: Create consistent themes and topics so listeners know what to expect.
Call to Actions: Prompt listeners to do something, like where they can go to buy your merchandise.
Editing: Use better techniques to quickly edit and produce higher quality shows like we mention.
Presenting: No one wants to listen to a boring person. Get better at engaging with your listeners.
Building a Community: Engage and create a buzz on social media to build a community of followers.
As your podcast grows, you'll be able to in invite bigger and brighter guests with influence to attract more followers. The more you have, the better the chances you will make money from podcasts through merchandise, sponsorships, and business relationships.
Building & Growing Relationships With Listeners
If no one is listening, no one is spending money. As the Strangers podcast proved, having a large devoted listener base is essential in building your shows and ultimately generating an income.
The closer your audience connects with your shows, the more susceptible they are to promotions and goods you're selling. For example, people that have listened to a few of your podcasts are more likely to follow up on links or check out merchandise on your website.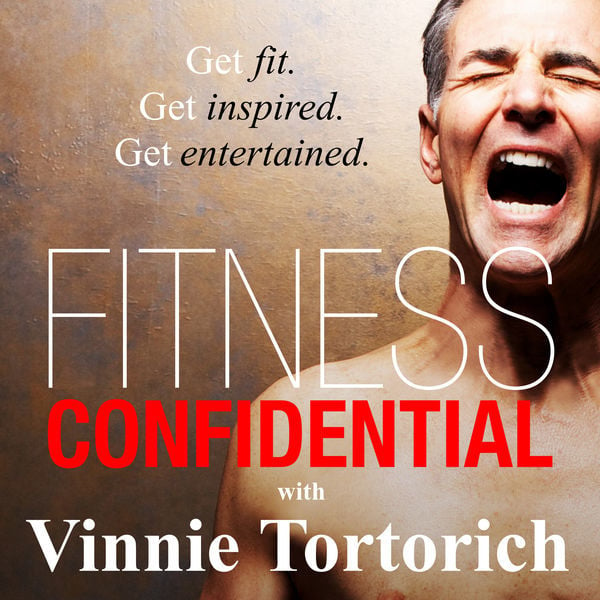 Take the Fitness Confidential podcast. They play ads during shows, promoting goods and services. The last 2 minutes of the following episode is just one big upsell trying to get you to buy something.​
If you're not into fitness then chances are this misses the mark. But fitness enthusiasts are more likely to follow up on vitamins or healthy products. The more of these listeners that tune in, the higher the chances of actually selling something.
Grow your listeners by talking to people on your podcast who fit your target audience and already have a following. For example, well-known health experts or fitness instructors would be a good fit for a workout podcast. Collaborate and do business with guests further down the road. Sell merchandise for them as an affiliate, get exclusive interviews, and become sponsored.
Equipment You Should Be Using
As you're reading this chances are you already have your own podcasting setup. However, if you're new and looking for some recommendations we have a few tips.
Got a smartphone? Record your podcast with just the bare bones essentials. Built-in microphones on a tablet or phone are ideal for beginners. They're not exactly perfect, but they're a good place to start. Try Voice Record Pro for iPhone or Audio Recorder for Android. Both are simple to use and can export audio to your computer for editing.
If you're looking for something more upmarket than try the Rode Podcaster microphone. Connect it directly to your computer via USB and start recording. The Podcaster bundle for around $300 comes with the mic, shockmount, and boom arm, so you have everything you need to get going.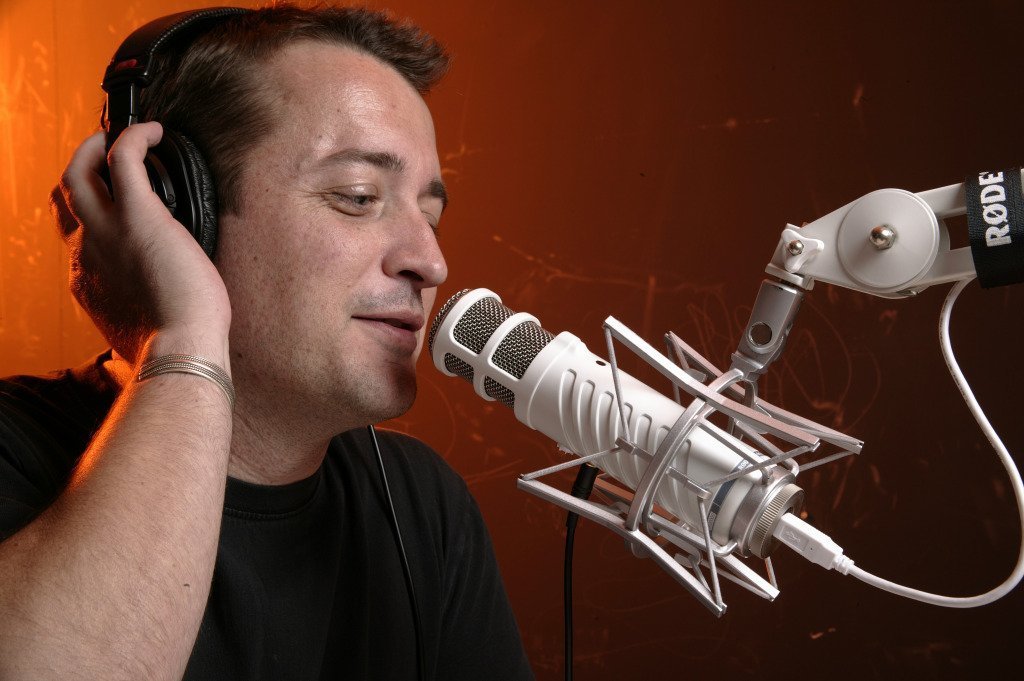 One of the cool things about the Podcaster is it cancels out background noises, so it's ideal if you're recording at home or office in a noisy environment. Need a good pair of headphones? Try the Audio-Technica ATH-M50x to monitor your audio levels and listen to playback.
There's so much good stuff out their for recording your podcasts. If you're in the market for something else then head over to the Absolute Beginners Guide to Podcasting Equipment on some other microphones and headphones worth checking out.
Finding Sponsorships
Podcasts with a high number of listeners are able to make boat loads of money through sponsorships. Businesses see the potential of reaching the right people. If your podcast fits a target audience then odds of finding sponsorships are much more likely. However, sponsors (and advertisers alike) care about being able to reach a very specific demographic rather than just large numbers of people (although it does help!).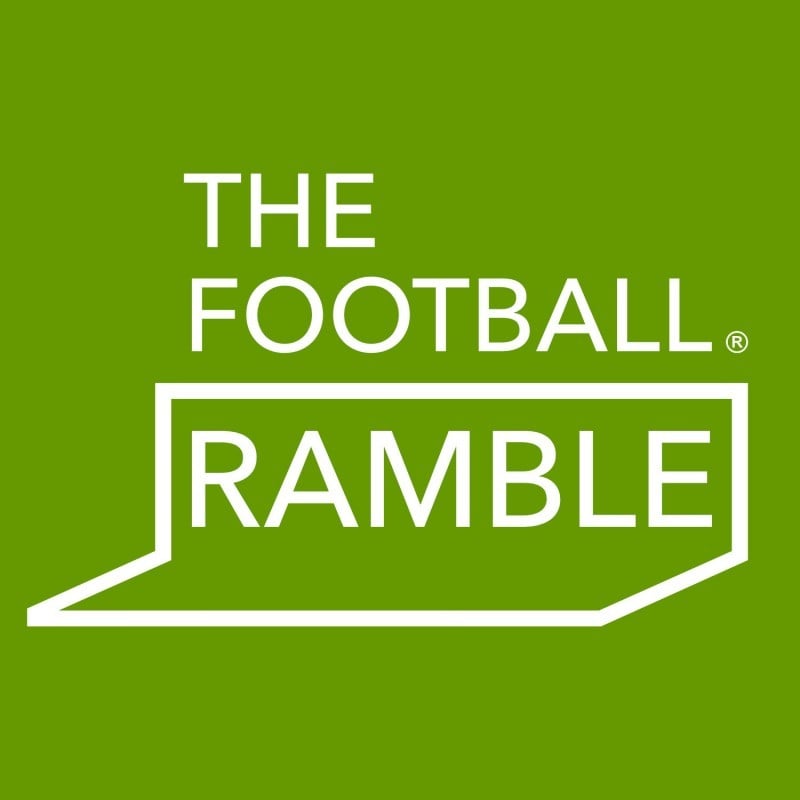 Take The Football Ramble podcast. Their reach is diverse with thousands of followers on places like iTunes, PodBean, and PlayerFM. Their social reach is just as powerful, with over 160 thousands followers on both Twitter and Facebook.

Betting company bet365 is the official partner of the podcast. They can see the potential of reaching the demographic that uses their service, so it makes sense to sponsor the show.
​If your audience is large enough and has the right demographic then sponsors can see the potential. When approaching them make sure your listeners are a right fit for what they're after. For example, bet365 takes football and sporting bets, so they're a perfect fit for The Football Ramble podcast.
Adopting Affiliate Marketing (Selling Without Producing)
Do you want to sell your own merchandise, but don't have the financial means to get started? Try affiliate marketing! It's a way to sell without producing anything yourself.
It works by pointing your followers to special links or codes that give you a percentage of the earnings. For example, fitness podcast The WODcast promotes Health IQ at the start their shows with a unique link: healthiq.com/wodcast. They also promote other affiliate services on their website that appeal to their health enthusiastic followers.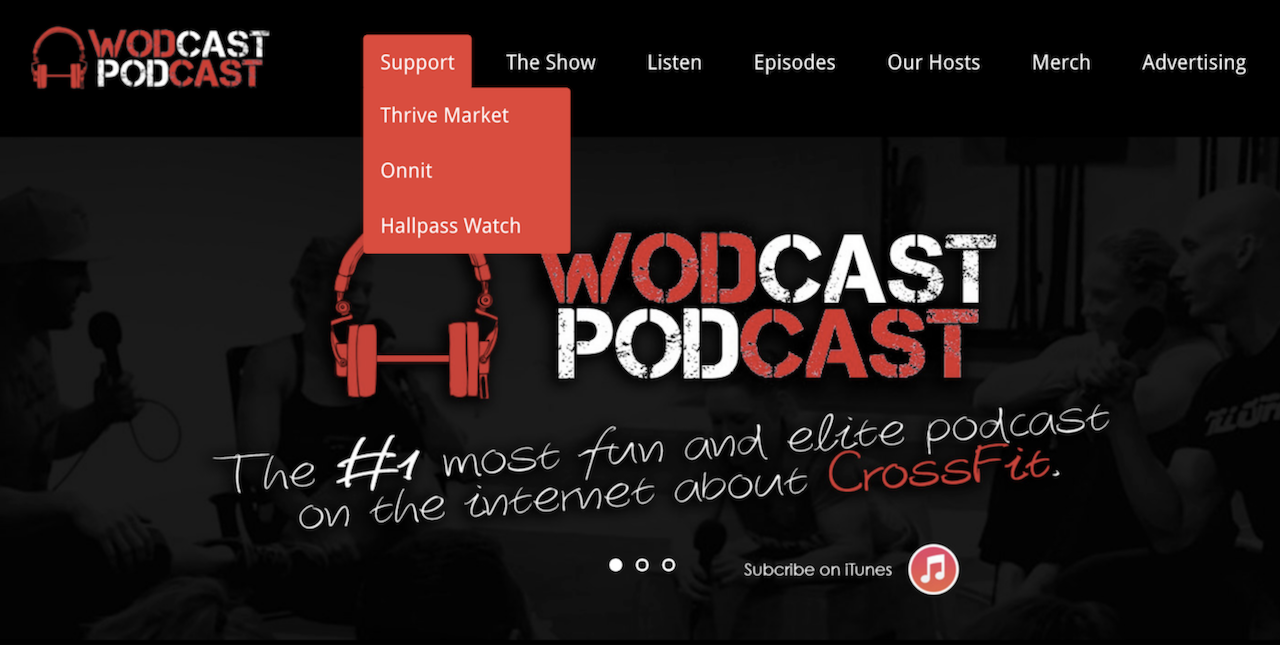 Businesses like Health IQ and Thrive Market offer podcasters referral links for affiliate marketing programmes. You've probably heard of more well-known advertisers like Audible or Squarespace on your favourite podcasts. Audible, for example, gives $10 for every sign up through their Amazon affiliate programme.
Point your listeners to Audible by creating your own affiliate links. Sign up as an Amazon Affiliate. Create unique links and embed them on your website or add them to your description of your podcast hosting platform. Build your own links - the more traffic you get through your links, the higher your profit will be.
Community Crowdfunding & Donations
Do you have a loyal and passionate fanbase? They just might be your ticket to earning some cash through crowdfunding and donations.
Places like Patreon and GoFundMe offer membership services for one off or recurring payments to support podcasters. Popular podcasts like the pop culture show Chapo Trap House earn close to $100,000 a month with over 20,000 subscribers.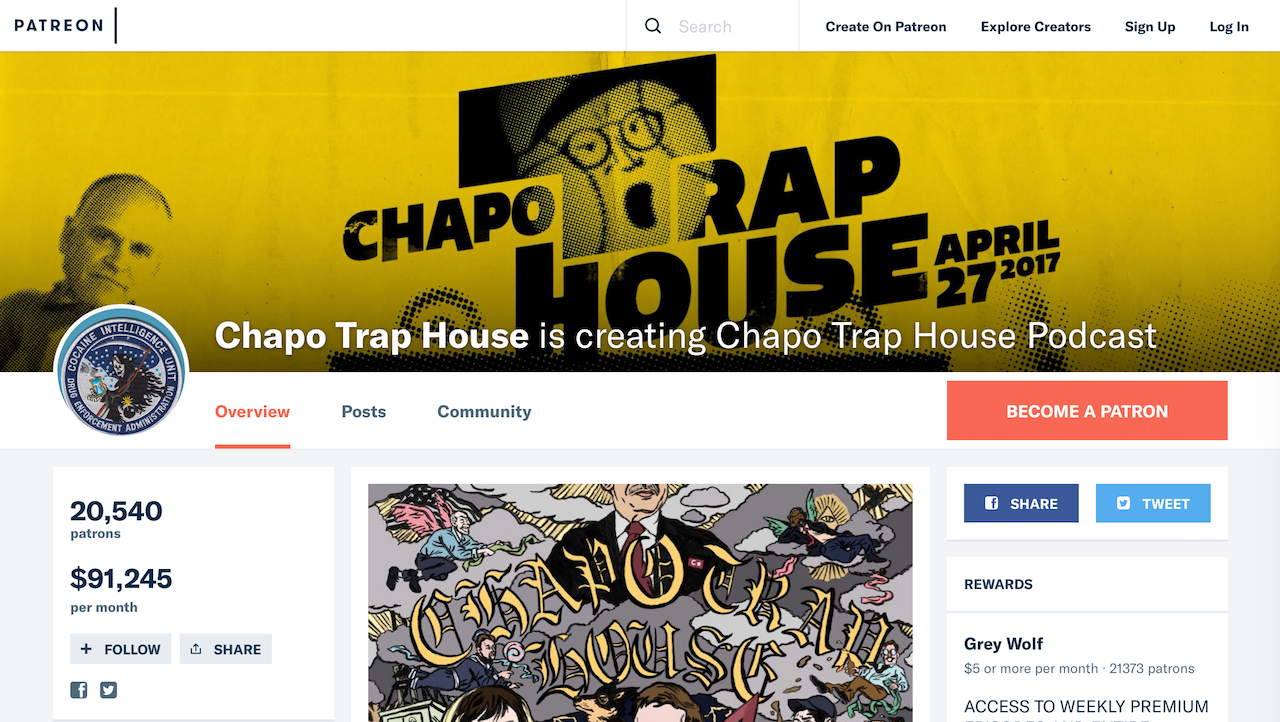 ​Set the amount you want to receive for each donation. If you don't offer some incentive then subscribers aren't going to hand over money. Make your followers feel exclusive by offering a premium service like mentioning them during your shows or sending out free merchandise. For example, the Chapo Trap House podcast offers two options.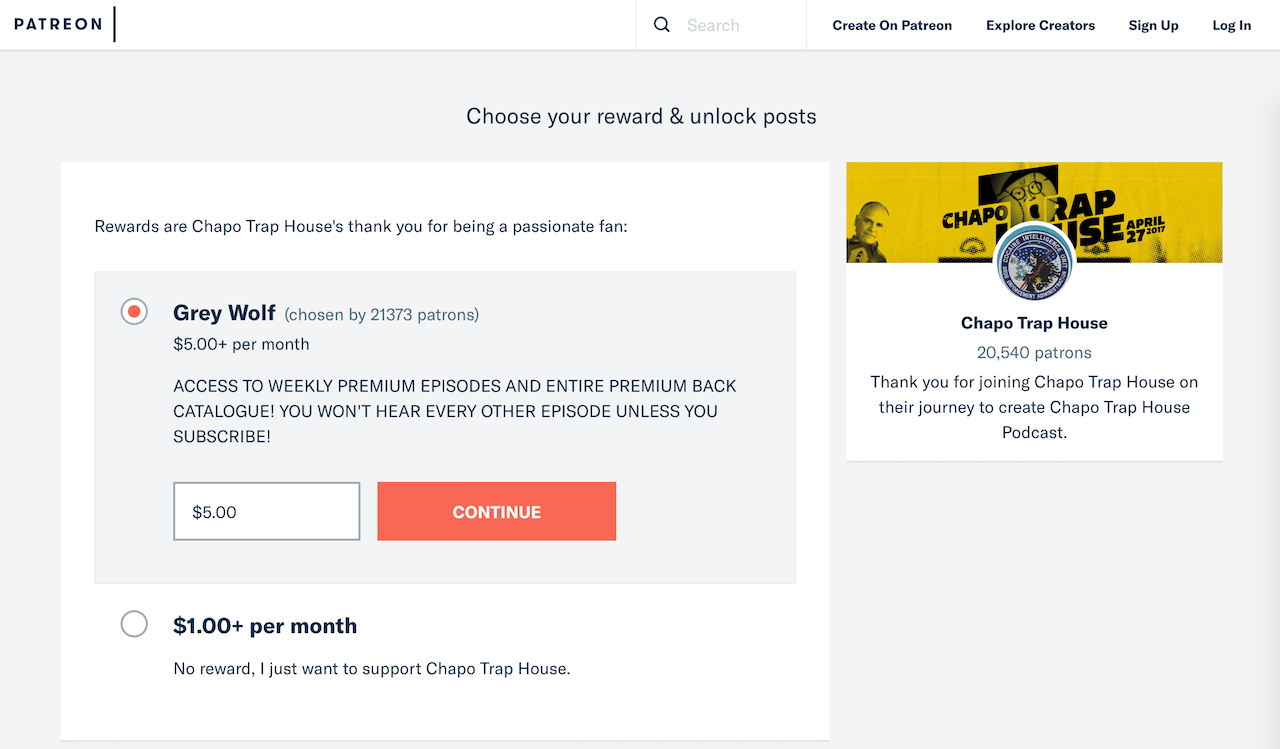 ​Even with just $1 per month, every contribution helps raise funds for your podcasts and lets followers support your shows.
At Podcast.co we've kept things simple so you can earn whilst you podcast. Using Patreon and PayPal, you can now accept donations for your podcast. Monetise your shows and turn your passion into a profitable business.
Selling Your Own Products & Services
Affiliate marketing lets you piggyback off others, but you only get a small percentage of the profits. Sell your own merchandise like hats and posters to make 100% of the money.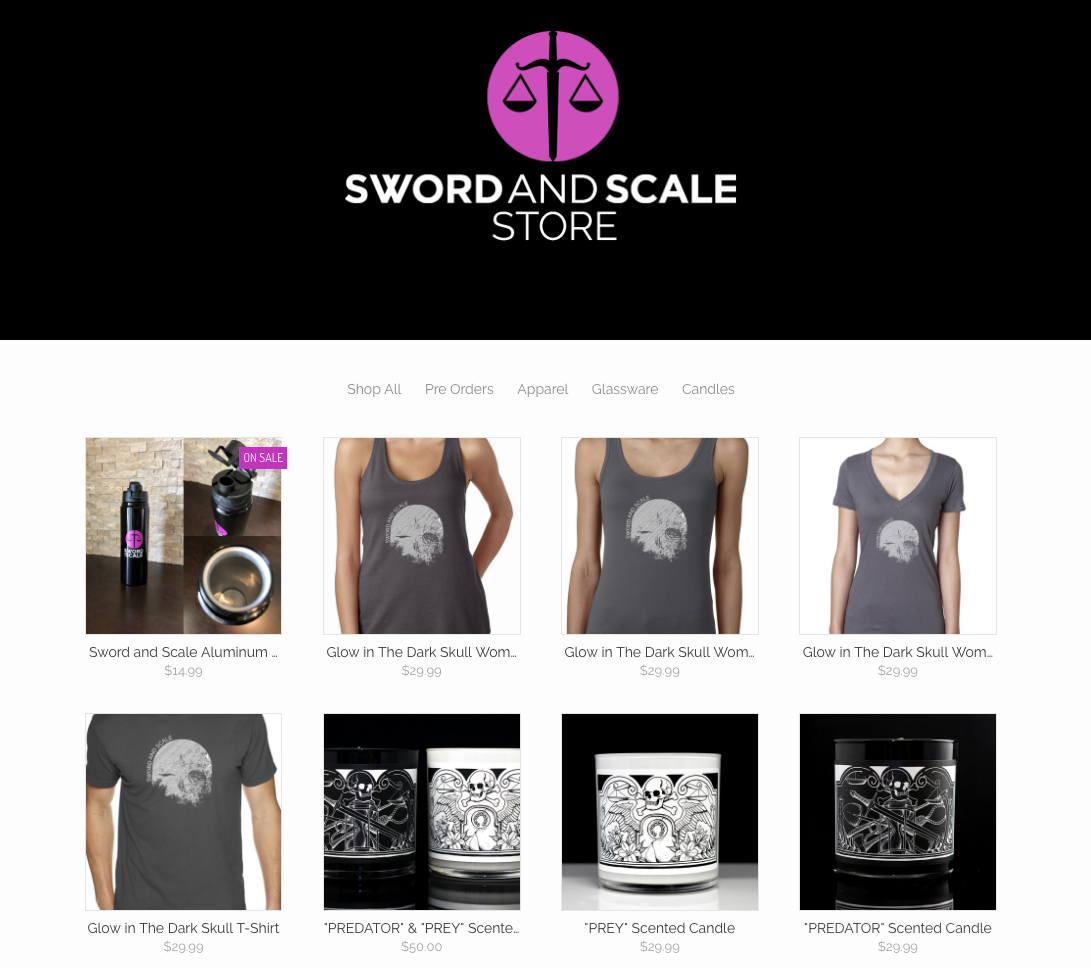 Take one of the best true-crime podcasts, The Sword and Scale. They sell mugs, stickers, t-shirts, and candles through their online store. It might seem like a lot of hard work selling your own merchandise, but a lot is outsourced and managed elsewhere. Using an online marketplace like Storenvy or Redbubble, you can easily create your own branded products.
​Your podcast is a business. Start thinking of it as a marketing tool to turn your listeners into potential customers. Sell your own merchandise by pointing people towards your store during your shows. Add incentive by offering discount codes on first orders. You'd be surprised at how well loyal listeners convert into paying customers with just the right nudge.
Sharing Your Knowledge (For a Price!)
Do you know a lot about your podcast's subject area? Share it with others by offering your skills to businesses. For example, offer corporate training days, workshops, or consultations like construction podcast The ConTechCrew. They teach new talent in their industry about new research, innovations, and their own experiences.

If you have something to teach, it's worth sharing your knowledge and making a profit in the process. Try using Calendly to setup 30 or 60 minute sessions to manage your time. Use services like PayPal, Stripe, or Google Wallet to accept payments.

Alternatively, if you don't have time to teach then try packaging your knowledge into online courses. Some of the most well-known podcasters turn a profit from selling their own courses, for example:

People might not trust you as they don't know who you are, which can be problem when selling courses or other merchandise. Show value by offering free content in the form of blog posts or videos. This will help raise your podcast's brand and make it easier in future to sell to your listeners.
Selling Books or Audiobooks
If online courses aren't your thing, then try a more well-established approach by selling your own book or audiobook. The point is to offer high-value content.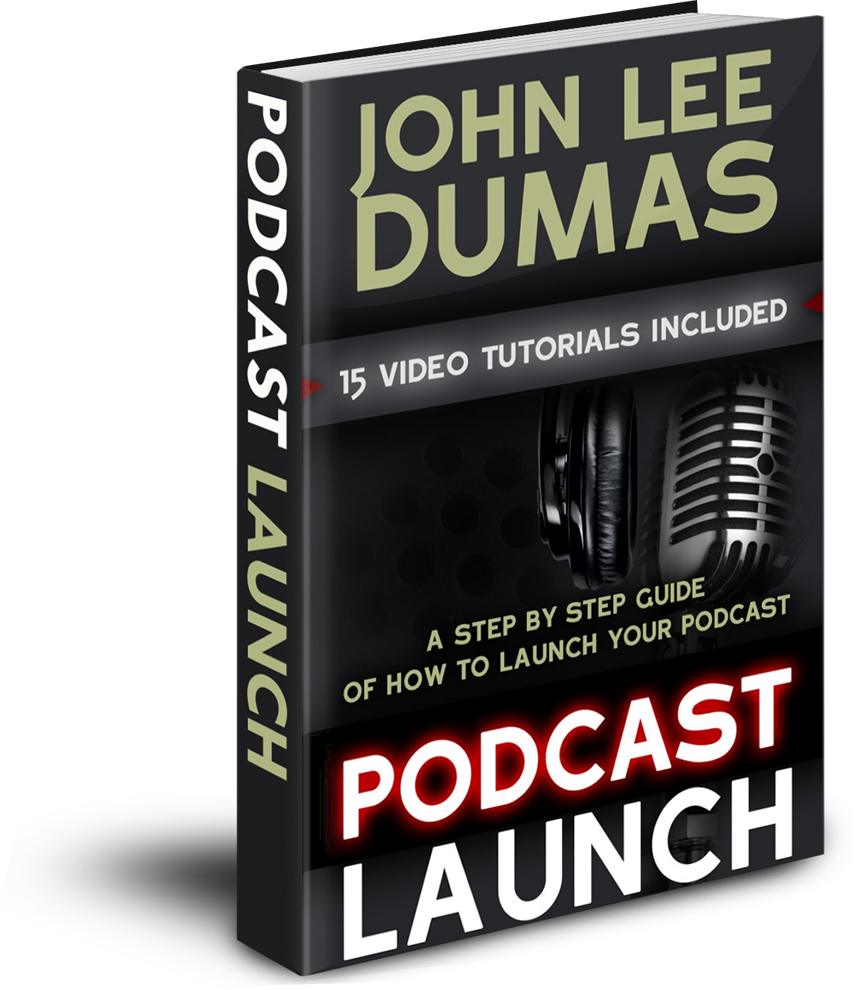 Take business entrepreneur and popular podcaster John Lee Dumas. He makes his own shows and creates courses like the Podcater's Paradise. Most of the content is repurposed and packaged into something else, like his Podcast Launch book. It's pretty much the same thing, but in book form, however it's nicely packaged so it's easy to digest in a short 76-page book.
​Repurpose all your content to reach a wider audience. For example, offer your book in audiobook form. It's a simple, but effective way to earn the most money from existing content you've produced.
Best Ways to Monetise Your Podcast
When all is said and done, you just need a few handy tips to help you start making some dosh, so here's a quick roundup of best ways you can make money with your podcast.
Final Thoughts on How to Make Money Podcasting
There's no easy way to make money podcasting. Even if you're experienced and talented, you still need time to figure things out before everything clicks into place. That being said, starting your own podcast is pretty easy. Whether you do it for your company, your own business, or as a hobby, there's plenty of potential and reach with podcasts.
Hopefully, this has given you some food for thought. If you have a question about how to make money podcasting then be sure to get in touch with us at [email protected].