Do you want to start a podcast, but you don't have any money to make it happen? Or perhaps, you want to make a podcast to help your business but you're not really interested enough to put loads of effort in that could be going into your actual business? Not to worry! We're going to give you a few ideas on how to make it easier for you to create your own show by podcasting on a budget.
Choosing the Right Microphone
Even if you're podcasting on a budget, everyone needs a decent microphone, but a lot of the highly recommended microphones for podcasting tend to cost a decent amount of money. While it's true that you should ideally be looking to get one of these so your audio quality is tip-top, and you have a microphone that won't easily break, with how far technology has come in recent years, it's not a terribly bad idea to use some USB microphones or even the microphone on your apple earbuds!
It sounds crazy, (and audiophiles, we apologise!), but the microphone from your Apple earbuds isn't actually all that bad when it's in a controlled environment. Either that or there are some pretty good USB microphones out there that sound great and won't break the bank!
Rode NT-USB Mini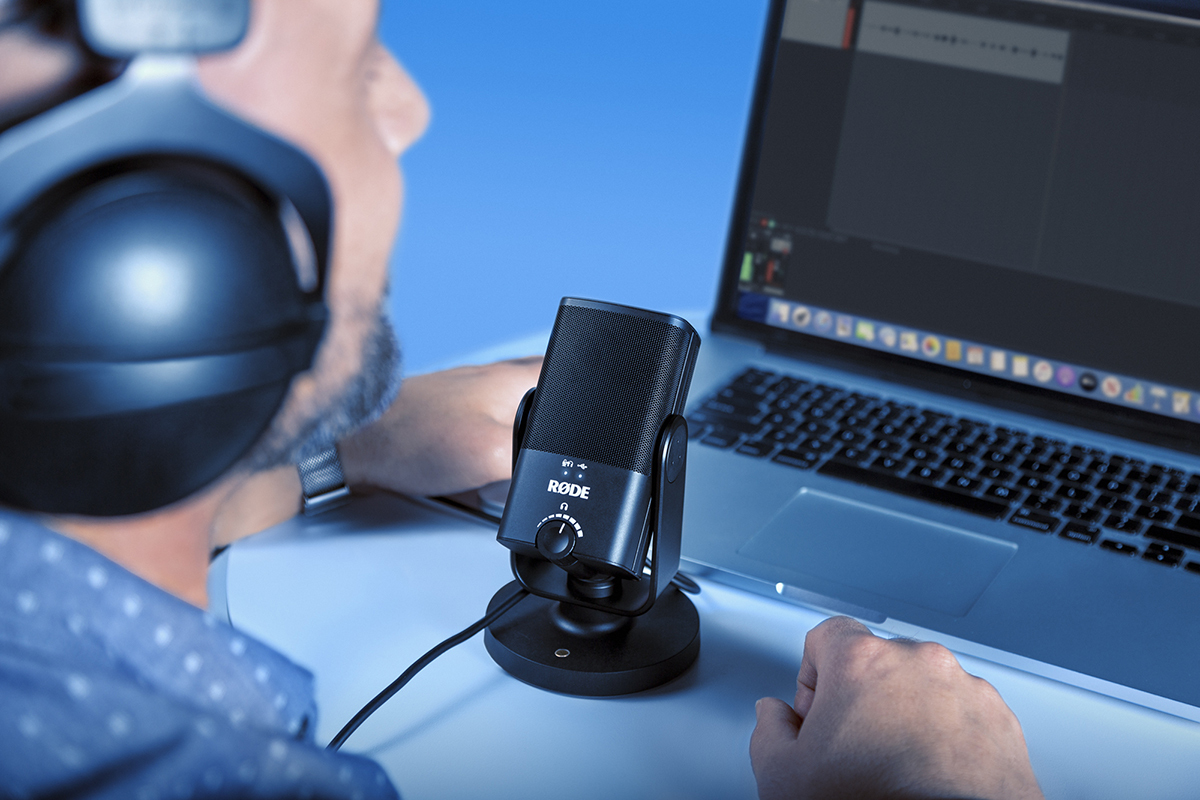 The Rode NT-USB Mini delivers the same audio quality as its bigger brother, with a significant reduction in size. Perfect for those who want to plug in and record anytime, anywhere. Whether you're recording at home, or need to set up on-location in a flash, the NT-USB Mini makes life easy.
Worker Bee Mic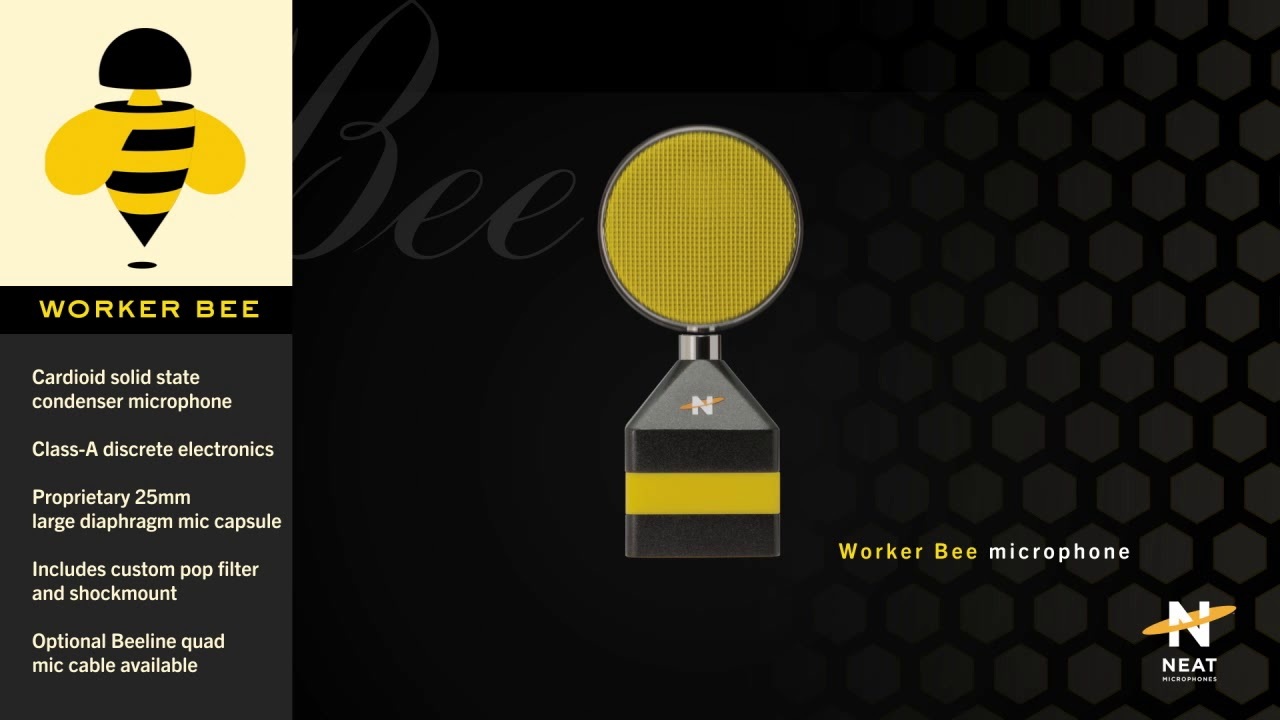 The Worker Bee microphone comes from Gibson Guitar's new microphone brand, Neat. It's a low noise, high out-put XLR mic that's fantastic for podcast recordings. Dynamic and accurate, it produces great sounding, articulated recordings that make it ideal for recording at home. And if you have some musical hobbies alongside podcasting, it's versatile enough for any kind of instrument and drums alike! Complete with a specially designed shock mount, you'll be able to create world class recordings straight out of the box. Just bear in mind you will need an audio interface in order to connect them to your laptop or computer though!
AKG Lyra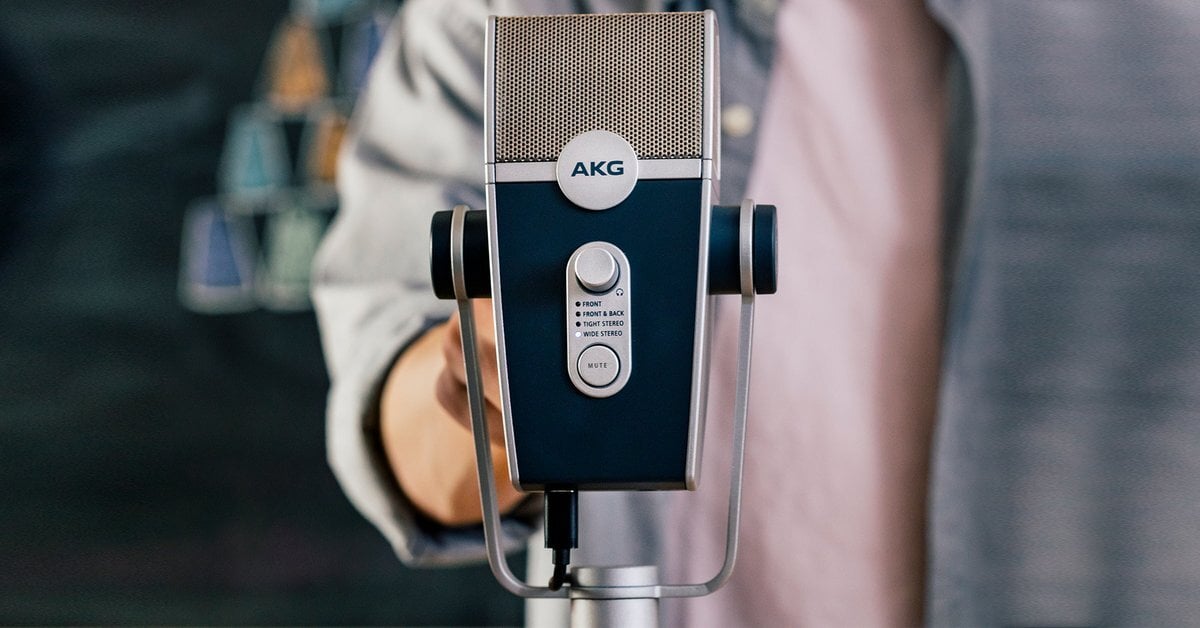 Released in 2019, the Lyra is a new USB mic with a distinctive design - it looks similar to some of the old-school mics used by sports commentators in the 70s and 80s! But don't let that fool you, this is a modern bit of kit that delivers great sound. No stand or accessories are required either. You can simply place the Lyra on your desk and plug it in to your laptop. Perfect for a home-office recording set up. As far as USB mics go, the Lyra represents the upper limit of achievable audio quality.
Recording Your Podcast
So now you have your mic sorted, you might need to know what programs you can record into. There are quite a few options for DAW's (Digital Audio Workspace), and they might leave you feeling a little overwhelmed. Here are a few options for good DAW's that are either completely free or have a small price tag:
Audacity
Completely free and perfect for those who want a very simple program to just record and trim audio. It does have other features built into it but it's not super easy to use these like some other programs. Fantastic beginners option that works on both Windows and Mac.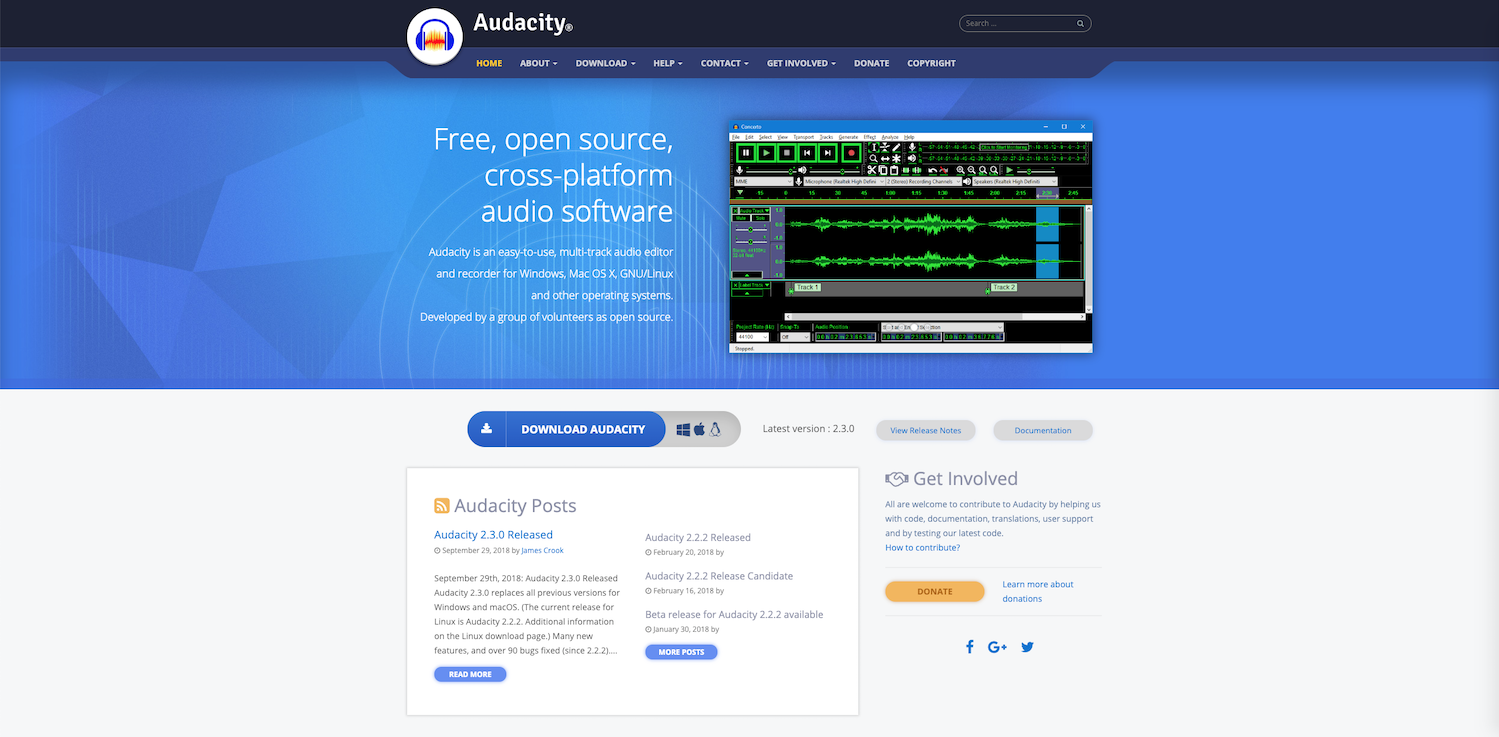 Download here: Audacity

GarageBand
Only available on Mac, but completely free, Garageband actually offers quite a lot for a free piece of software. It's super easy to record and trim your audio, to clean up any fumbles or restarts. It also has vocal presets that are fully customisable to get your voice sounding just right.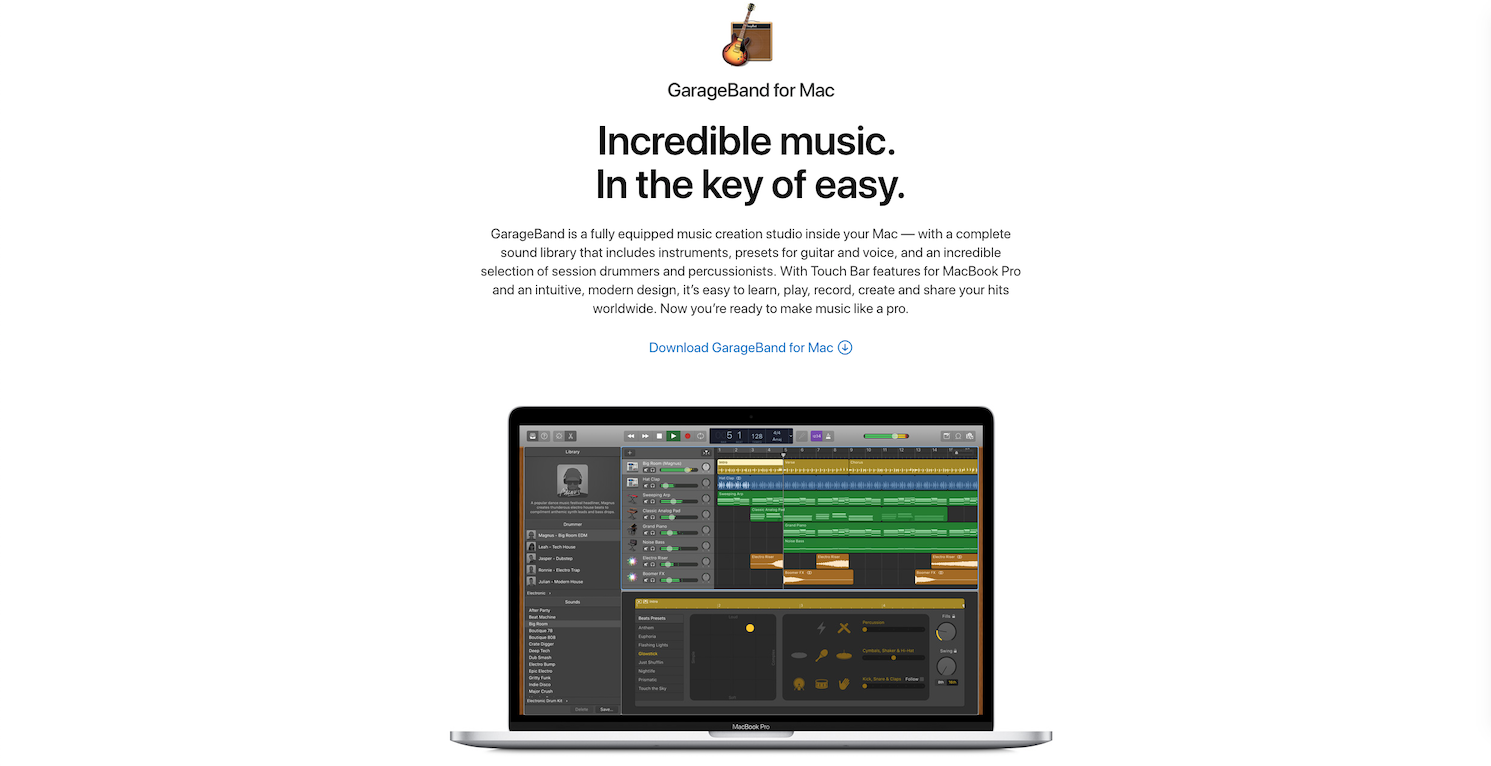 Download here: Garageband

Adobe Audition
This one is a subscription-based service at £19.97p/m ($20.99p/m), but with an amazing amount of functionality! It has all the bells and whistles you could want, plus quite a few extras on the side! This is amazing for anyone, whether they're new to audio editing or have been editing for a few years.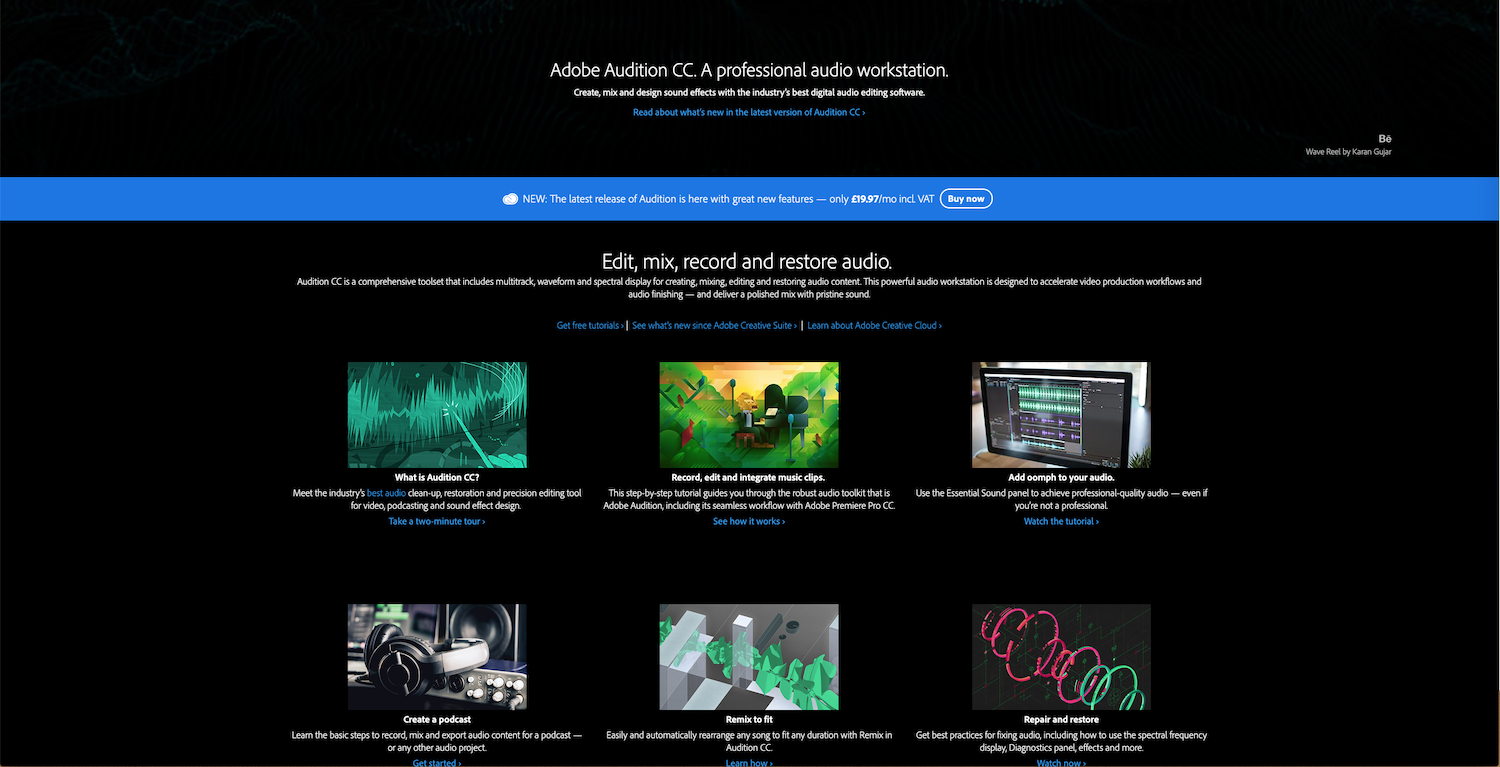 Download here: Adobe Audition

Editing Your Audio

There's no getting around it, if you want your shows sounding great, then editing will take up a lot of your time. If you just stick your raw audio files together and do no other editing, it's not going to sound too great. Podcasting on a budget doesn't mean using rubbish software. Luckily for you, we have a guide on how to edit your podcast on Adobe Audition.

But if you don't want to pay for Audition or you just want to consider some other options for editing software, we also have this article giving you a few different options. However, we also understand that not everyone has the time to edit their own podcast episodes, and also some just aren't interested in that side of things. In these cases, there's always the opportunity to hire people to do this bit for you!

Hosting Your Podcast
After all that, you'll need to upload your podcast to a hosting platform. There are plenty to choose from, but for the most ease, you'll want to find one that can create an RSS feed for you and one that has features that let you upload to iTunes at the click of a button. That's why we recommend Podcast.co! From first contact, we ensure your podcast is a success. Try it out now 👇👇👇