There is plenty of information on the internet about different types of microphone and what each should be used for, it's easy to get lost. That's why we made this guide to help you make an informed decision on which is the best microphone for podcasting and which you should choose.
Microphone Crash Course

Really it depends on what kind of recording you want to do for your podcast episodes. There are a few different terms that you should be aware of before you start looking at specific microphones for your podcast: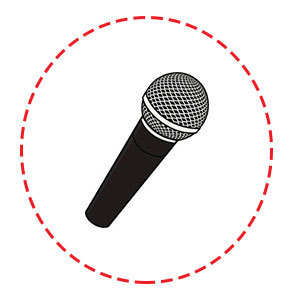 Omnidirectional
Picks up sound from all around the microphone head. If you are using this kind of microphone, you'll need to record in a very quiet, soundproofed area, or if you're on location, you'll need to hold it close to the interviewee's mouth.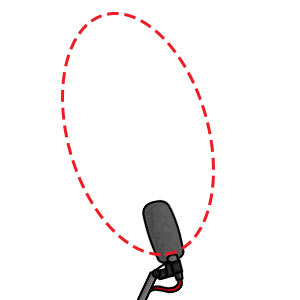 Shotgun
Picks up sound from wherever it is pointed. These microphones are designed to be longer, so you point it at the person or thing you want to record and it will pick it up. This can be useful for times when you can't necessarily get close to your subject.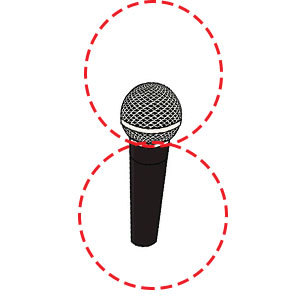 Cardioid
Really good at picking up noise from specific directions and filtering out any background noises. The only issue with Cardioid microphones is that sometimes they can be pretty sensitive.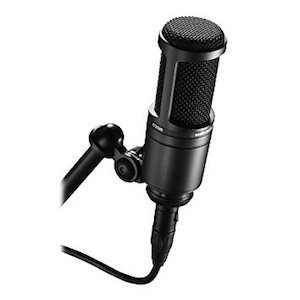 Condenser
A condenser microphone requires a source of phantom power (usually around 48V) to work. They are more sensitive than dynamic mics which is perfect for normal vocals and high frequencies.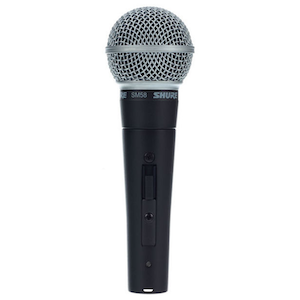 Dynamic
Dynamic microphones do not need a phantom power source to work. They tend to be used for recording louder noises, like powerful vocals or bands, due to them being less sensitive than condenser mics.
USB and XLR: The Pros and Cons
Once you've decided what type of microphone would suit your podcast best, you can start thinking about whether to get a USB microphone or an XLR microphone. Both have their pros and cons so here is a short breakdown of each:

USB Microphones
Pros
Budget Friendly - They are usually relatively low cost.
Easy to Use - Due to their USB connectors, you can simply plug the microphone into a laptop or computer and record easily.
Transportable - Usually USB mics are a lot easier to transport. This means that you can record episodes of your podcast on the go if you wanted to. Perfect for travel podcasts.
Cons
Lack of Adaptability - While some mics might have different polar patterns or recording settings, because they don't need to be routed through a mixer or interface you do lose some of the adaptability that you have with an XLR.
If it Breaks, it Breaks - If your USB mic breaks, usually you can't replace individual components so you would have to look at replacing the entire microphone.
XLR Microphones
Pros
More Adaptability - Because XLR mics have to be plugged in via a mixer or audio interface, they can then be adjusted to suit whatever recording situation you're in.
Durability - Generally, XLR mics are built to be stronger and last longer than USB mics.
Replace Parts - You can often replace individual components of the microphone in order to fix it, instead of having to get a whole new microphone.
Cons
Higher Cost - They tend to cost more than USB mics and you will also need to pay more for a mixer or audio interface.
Transportation - Also due to the mixer or audio interface, taking an XLR on the road with you is a little more difficult to do.
Are There Any Recommendations?
So we do have a few different microphone recommendations for those wondering what microphones are good for podcasting. Here are a few USB, XLR and Combo microphones that we'd recommend:
USB Microphones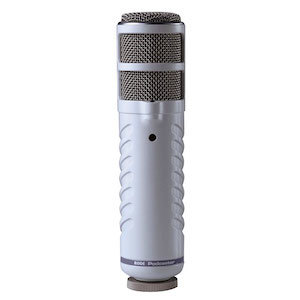 Rode Podcaster
The Podcaster is well known amongst creators as one of the best USB microphones. It has a connection for your headphones for direct, live monitoring of your audio as it happens, and it features an internal pop filter to minimise those popping sounds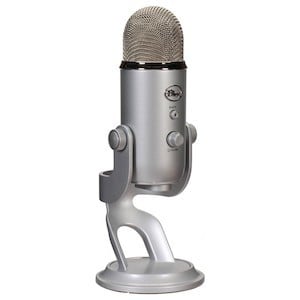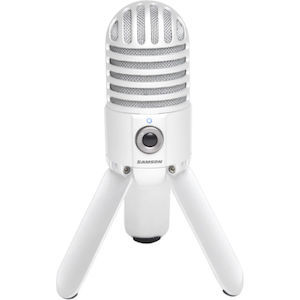 Samson Meteor
This is a very small, easily transportable microphone, but it still manages to remain amongst the most popular options. It has a zero-latency headphones output for direct, live audio monitoring, and coms with legs built into the bottom of the microphone making it perfect for a simple desk setup.
XLR Microphones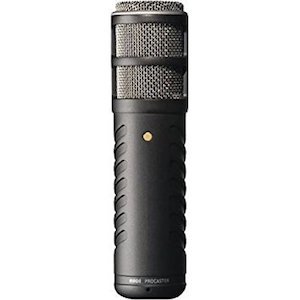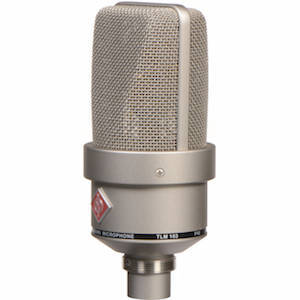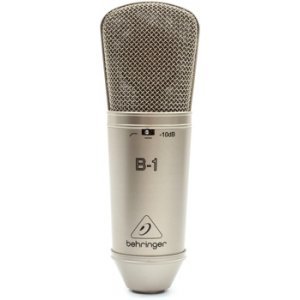 Behringer B-1
The B-1 is a microphone that we always recommend. It is a perfect condenser XLR microphone for beginners due to its low price and good audio quality. It offers a -10db input and a bass roll-off function via a switch at the front of the mic, and is very budget friendly for an XLR microphone.
USB and XLR Microphones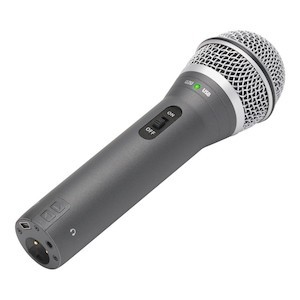 Samson Q2U
This is a good microphone for anyone who isn't sure where they want to start or wants a microphone that can adapt to their growth. It has a zero-latency headphone line, and even gives you the option to record XLR and USB simultaneously so that you can keep a back up recording incase things go wrong.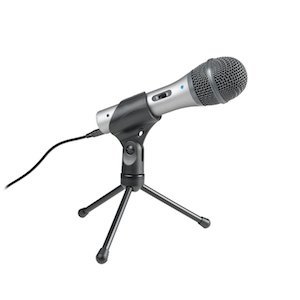 Audio Technica ATR2100
Lesser known as an XLR and USB combo mic, the ATR2100 still has all the quality of an Audio Technica microphone. Zero latency headphone line lets you monitor your sound in real time, and the cardioid pattern helps to reduce the pickup of unwanted sounds from the sides and rear of the mic.
Best Microphone for Podcasting?
So in conclusion, what kind of microphone should you be using? Well, there are three things you need to consider before making a decision:
Recording Space: What setting will you be recording in? Will you be close to the action? Or will you need a mic that can record from further away? Is it a noisy environment or a studio?
Audio Expertise: How much technical knowledge do you have? Would you feel comfortable setting up an XLR microphone? Or is a USB connection more your speed?
Budget: What kind of budget do you have? Do you want to make a larger investment that will probably last you longer? Or maybe a smaller investment for now until you gain more confidence?
Once you have answers to these three questions, that should narrow down your choices by a considerable amount, and you should be able to make an informed decision to choose the best microphone for podcasting.