Financial barriers stop us from doing the things we love, but not if you know where to look. Price up your total podcast cost, from microphones to hosting, turn your idea into a reality.
How Much Does a Podcast Cost?
Prices vary depending on the type of setup you want. Multiple guests require several mics, an audio interface to support the mics, and audio editing software to mix them all together. Choose the right equipment and software so your podcast cost is kept relatively low.
Choosing the Right Microphone
Technology has advanced a lot in a short amount of time. Because of this, there are far more low-cost options available to you for a decent microphone. The simplest and most affordable answer would be, if you own an iPhone, use the microphone on the earbuds you get with your phone. While this isn't the highest tech microphone, it's a cheap option that will still provide a decent, quick way of recording.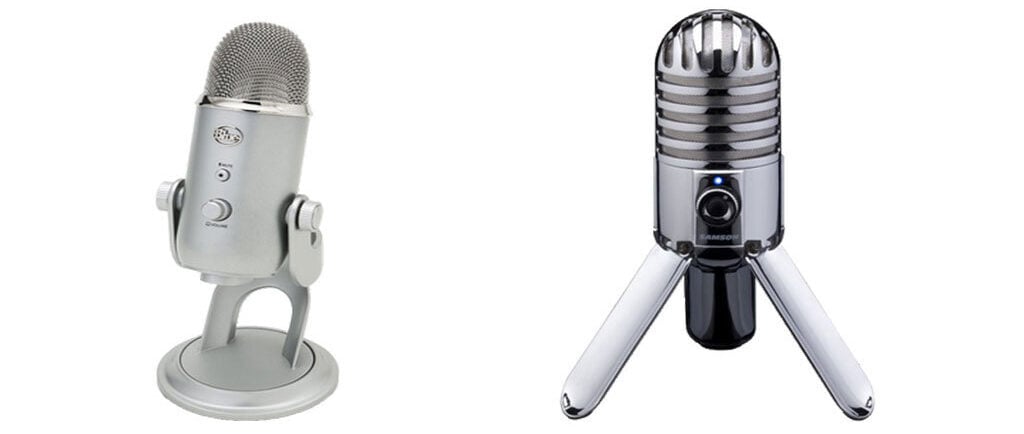 If you want to look into buying an actual microphone, the cheapest and quickest option to get you started up would be to look at getting a decent USB microphone, to save the podcast cost of getting a mixer. A couple of examples of a decent USB mic would be the Blue Yeti or the Samson Meteor. They can both connect up directly to your laptop or computer, and provide really good quality audio recordings.

Audio Editing Software
Editing software can be very confusing for some, but it is usually the key to making your podcast episodes sound professional.

Audacity is very popular with a lot of podcasters as a recording and simple editing software, especially as it's completely free. It may not have all the bells and whistles you could want, but as a basic, easy to understand software to record your audio and then cut things up for an edit, it works very well.

The other most commonly used editing software other than Audacity are, Adobe Audition and Hindenburg Journalist. Both of these have plenty of additional editing tools that will help to make your podcast episodes a little better produced. However, these editing programmes are both paid, with Audition on a monthly subscription fee and Hindenburg on a higher price but a one of payment. ​
Podcast Hosting
You don't need anything fancy to get your podcast out on the net either. Firstly, you need to be publishing your podcast to a Wordpress blog, Blogger blog, or something along those lines.

Then make sure all posts are tagged with the word 'podcast'. Then use something like PowerPress to get your RSS Feed sorted.

Once you have that, you are pretty much free to submit your podcast to most platforms. Two of the most popular being iTunes and Deezer. Just follow the simple forms and then whenever you're asked to, pop your new RSS feed URL in the box. You might have to wait a couple of days before your podcast gets approved, but once it is, your listeners will easily be able to find your content.

Host your podcast on a professional platform like Podcast.co. Upload your episodes in minutes and share your stories with the world. Try Podcast.co for free and test drive your new home 👇👇👇