Forget the Avengers' next battle, the XLR vs USB is one of the most eagerly anticipated face-offs going (in the podcasting world, anyway).
Most professionals swear by XLR microphones, and claim they're of a higher sound quality than USB ones. But how can that be when USB mics use an identical condenser element to regular XLR microphones? Are XLR mics only favoured because they consistently prove themselves to be reliable? Have USB models really been given a chance?
Enough of this frivolity. It's time to pit these two rivals against one another and find out which is best, once and for all.
What's the Difference Between XLR and USB Microphones?
The main difference is in the connections. The XLR microphone has 3 prongs in its connection, and it must be connected to an interface before your computer. And by interface we mean a mixer, as the XLR connection won't connect directly to your computer.
However, a USB mic boasts a direct connection to your computer. As a result, you won't need any kind of interface in order to set it up.
Should I Use an XLR or USB Microphone for Podcasting?
The answer to this has a lot to do with personal preference. USB microphones tend to be the go-to for beginners looking to start a podcast as a hobby, rather than a profession. And this is due to the fact they're easier to set up, and quite often in a lower price bracket than XLR models.
That being said, XLR microphones tend to be where people move to after they've 'grown out' of their USB one. In other words, if/when they want something more technical with added adjustability and capability. And as mentioned above, because they need to be connected through a mixer, they favour those seeking a more professional podcasting setup.
XLR Microphones: Our Expert Recommendations
Time to take a look at some of the best XLR microphones on the market. We consulted some of our expert producers (who specialise in audio equipment) for this section, and here are the top 4 models they picked out.
1. Electrovoice RE20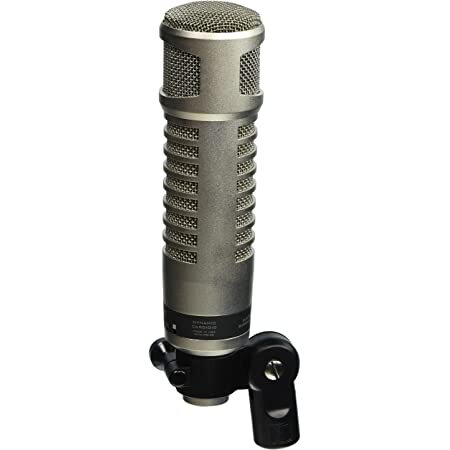 Tried and tested by a number of musicians and celebrities (including the likes of Stevie Wonder and Ryan Seacrest), the Electrovoice RE20 features a bass roll off switch and an internal pop filter. This means you'll be able to adjust how your microphone records audio.
2. Rode Procaster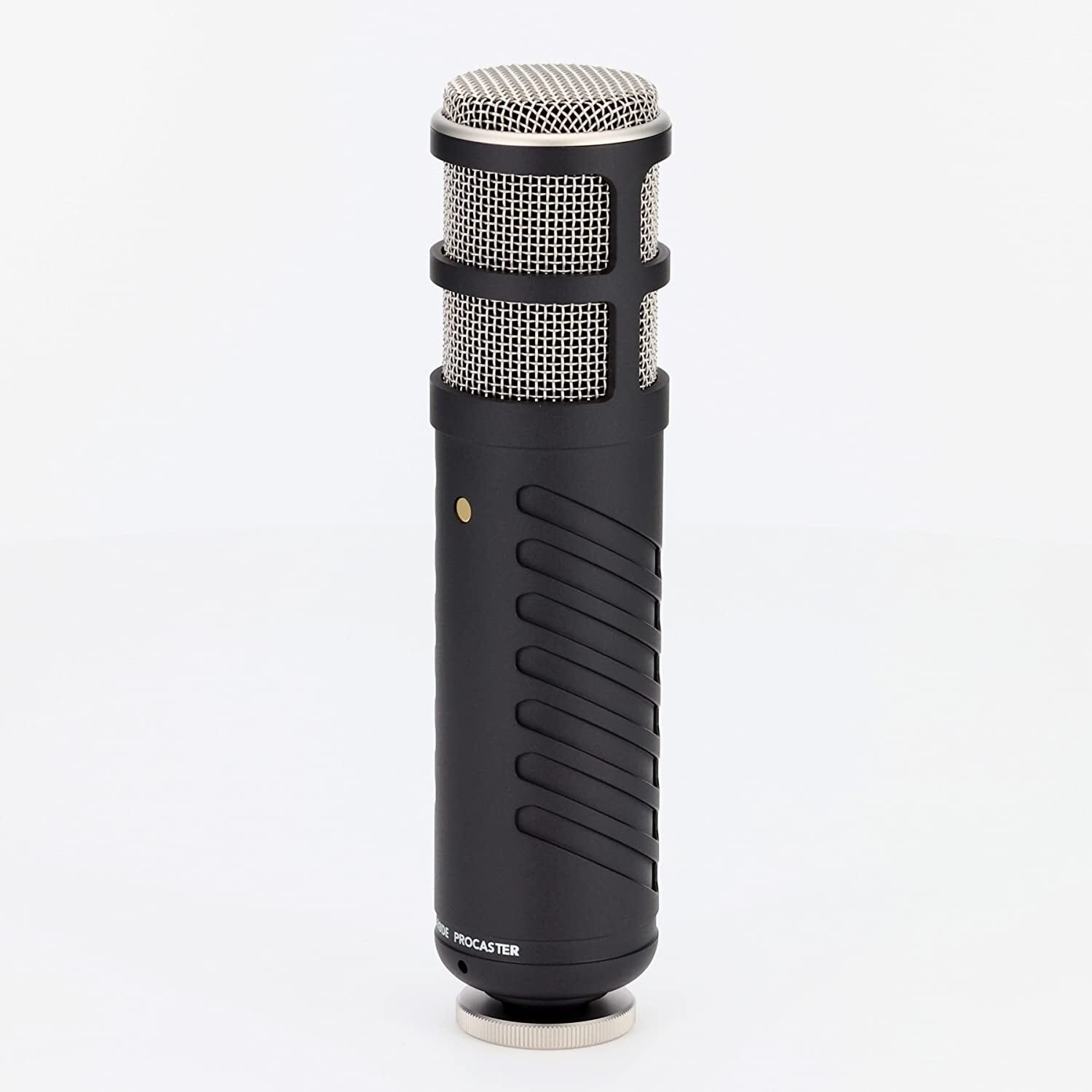 The Procaster is the XLR version of the USB Podcaster, and features an internal pop filter to get rid of those unwanted peaks. Its design has also been built to help block out any ambient noise, making it a firm favourite with live streamers.
3. Rode PodMic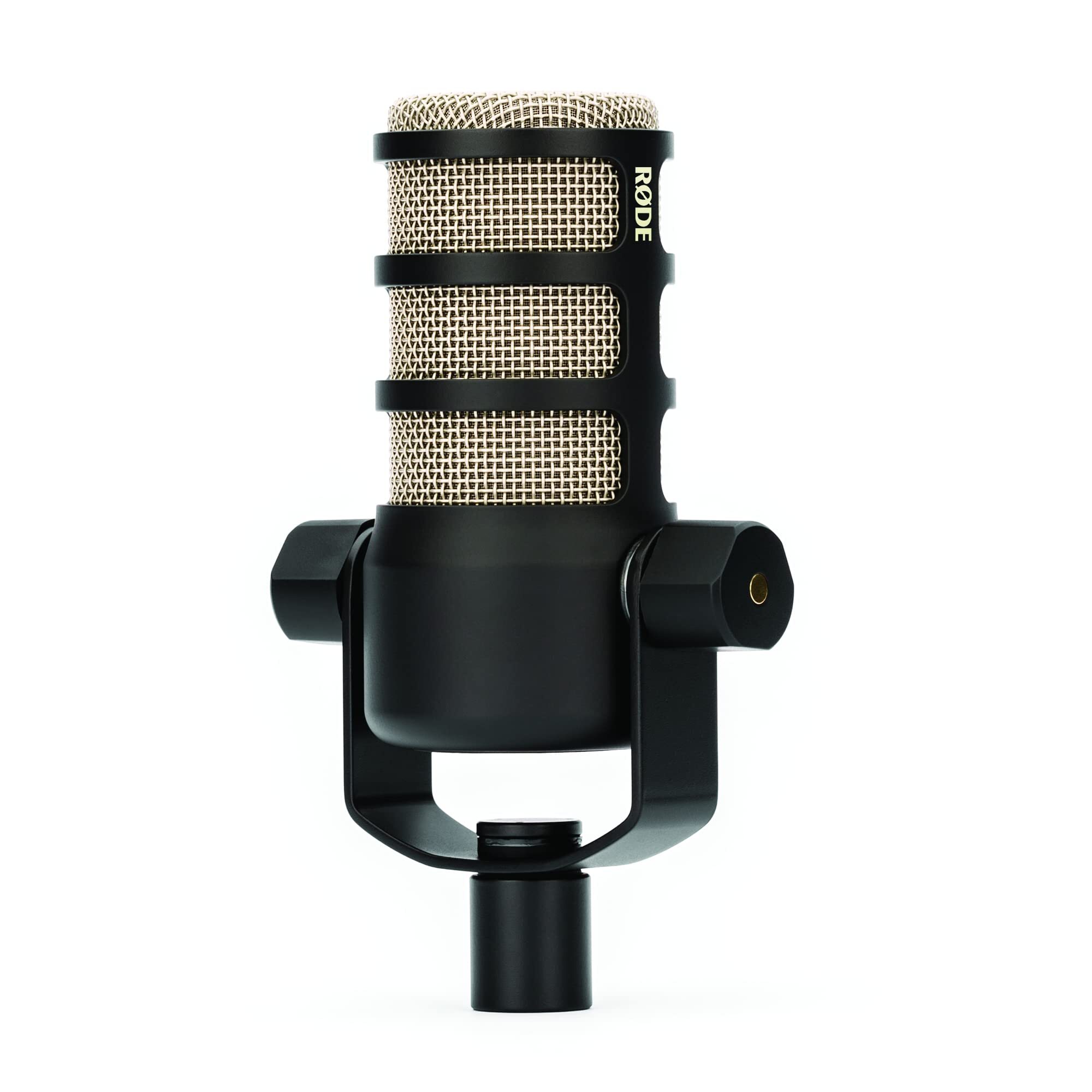 A cheaper alternative to the above microphones, the Rode PodMic is made for podcasting and streaming. Complete with an internal pop filter, the sleek metal design also includes a dynamic capsule for refining your voice. And, if you can afford to, pair it with the all-in-one RODECaster Pro to really reap the benefits.
4. Shure SM7B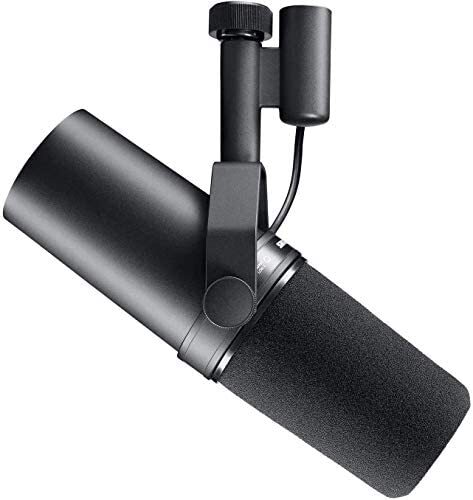 The Shure SM7B is designed to reject electromagnetic hum, and also has an internal pop filter. Widely recognised as one of the best microphones for podcasting, its higher price tag is justified.
Side note: We also use these in the Podcast.co studio
USB Microphones: Our Expert Recommendations
As with the above, here are our top 3 USB models. Again, hand-picked by our expert podcast producers.
1. Blue Yeti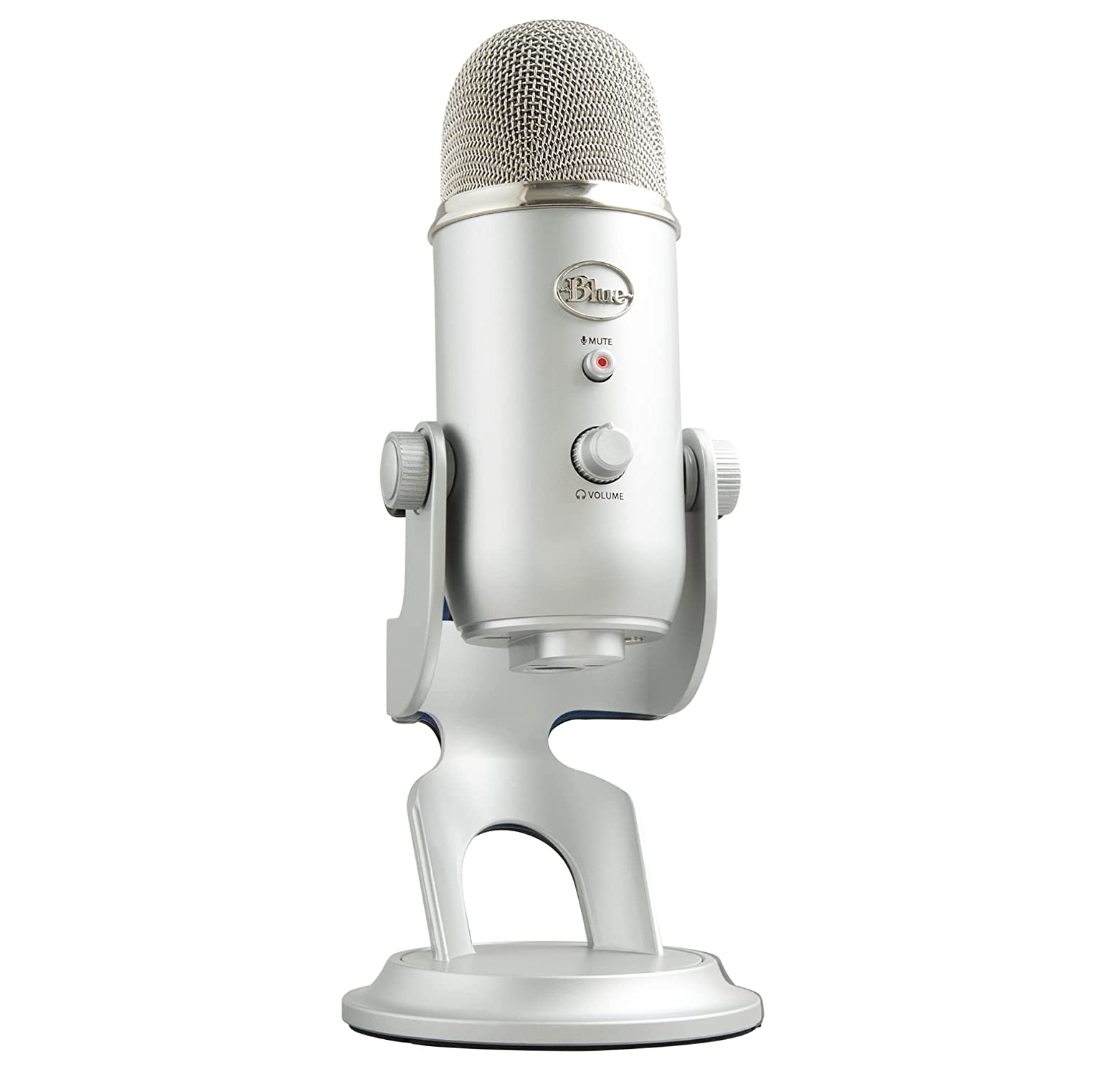 A popular pick for podcasters, the Blue Yeti is a versatile and handy little USB mic. Not only does it enable you to directly control the gain, but it also has a zero-latency headphone line - so you can monitor your audio in real time.
2. Samson C01U Pro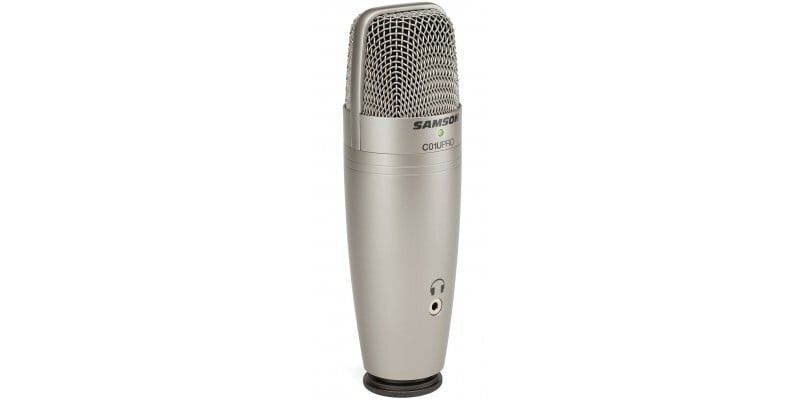 Samson's C01U Pro is a great entry-level usb mic. The headphone output allows for zero-latency monitoring, and the die-cast metal microphone element helps to reduce any annoying vibration or noise during recordings. Did we mention it's also easy to set up and use?
3. Rode Podcaster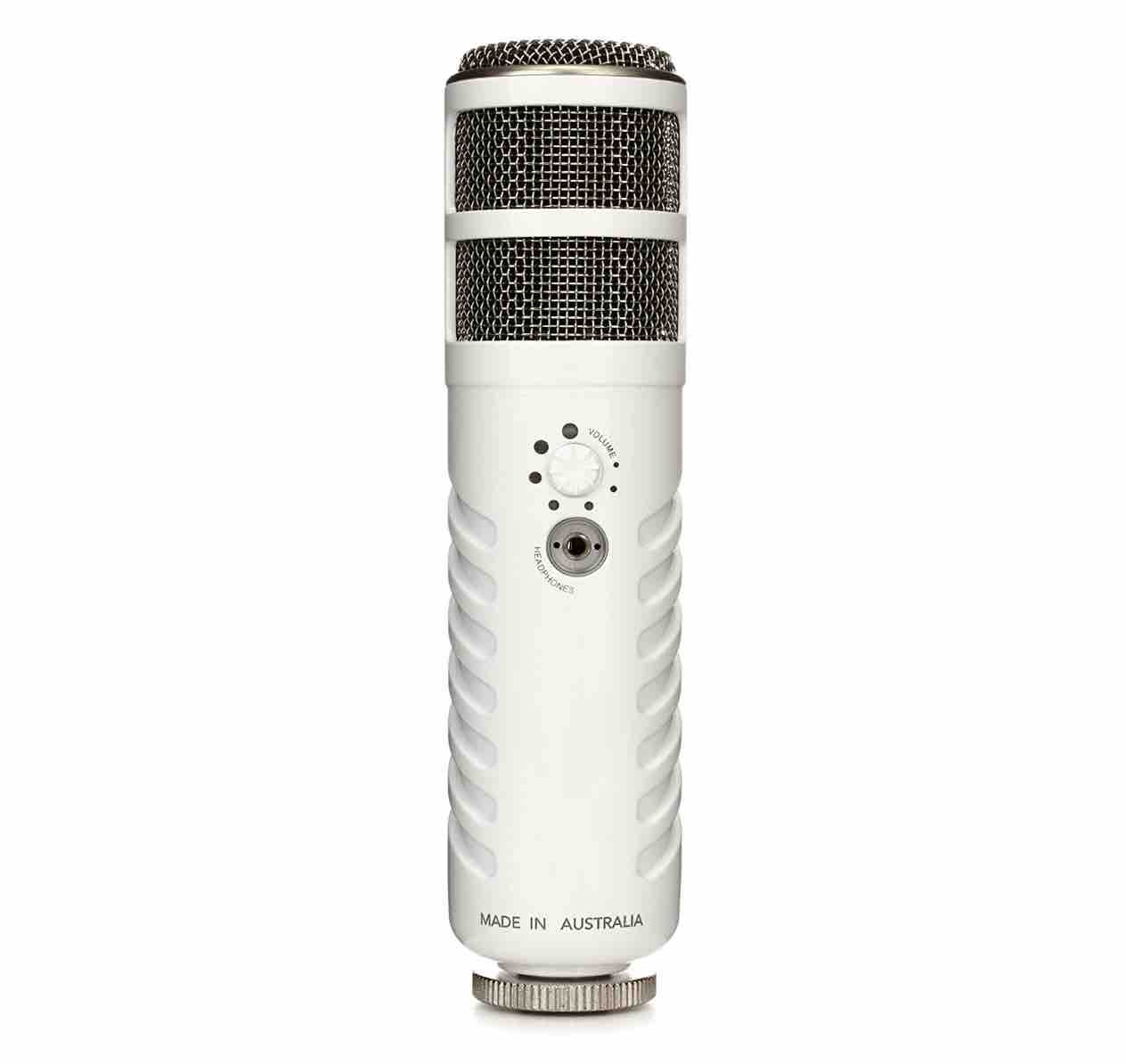 Rode's USB version of the Procaster. This one's another favourite amongst podcasters for its built-in shock mount as well as a zero latency headphone line, including volume control built onto the body. It's also really reliable.
XLR & USB Microphones: Our Expert Recommendations
Plot-twist. Some microphones actually offer both a USB and XLR connection. Here's 3 of them below.
1. Samson Q2U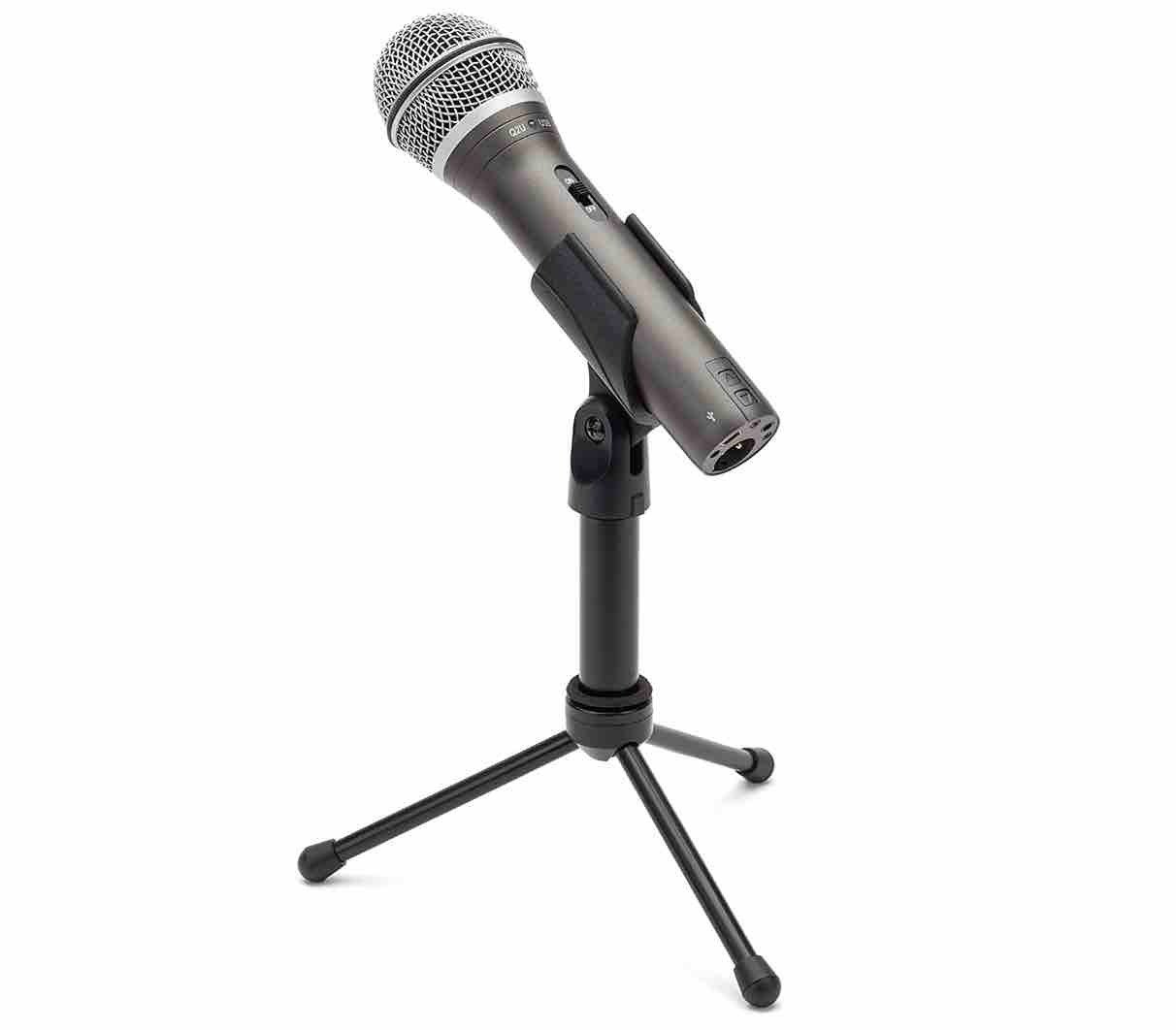 Delivering high-quality audio wherever you are, the Samson Q2U also enables you to connect with an iPad or iPhone using a lightning-to-USB adapter. It's not only a superb microphone for beginners, but because it also comes with a handy stand and a mic clip, it's great for travel podcasters too.
2. Blue Yeti Pro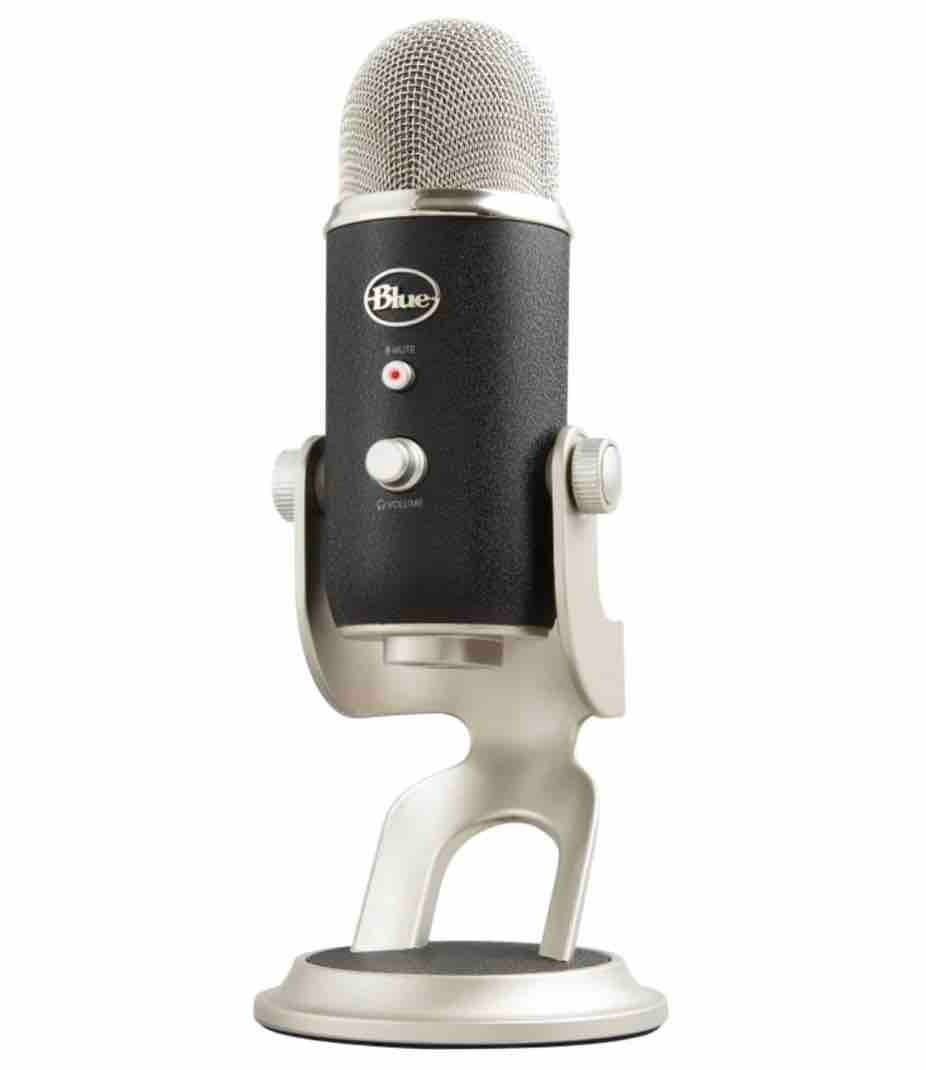 An incredibly adept choice is the Blue Yeti Pro, complete with four built-in polar patterns and a gain control on the body. This one also has its own zero-latency headphone input, allowing you to monitor your audio in real time.
3. Shure MV7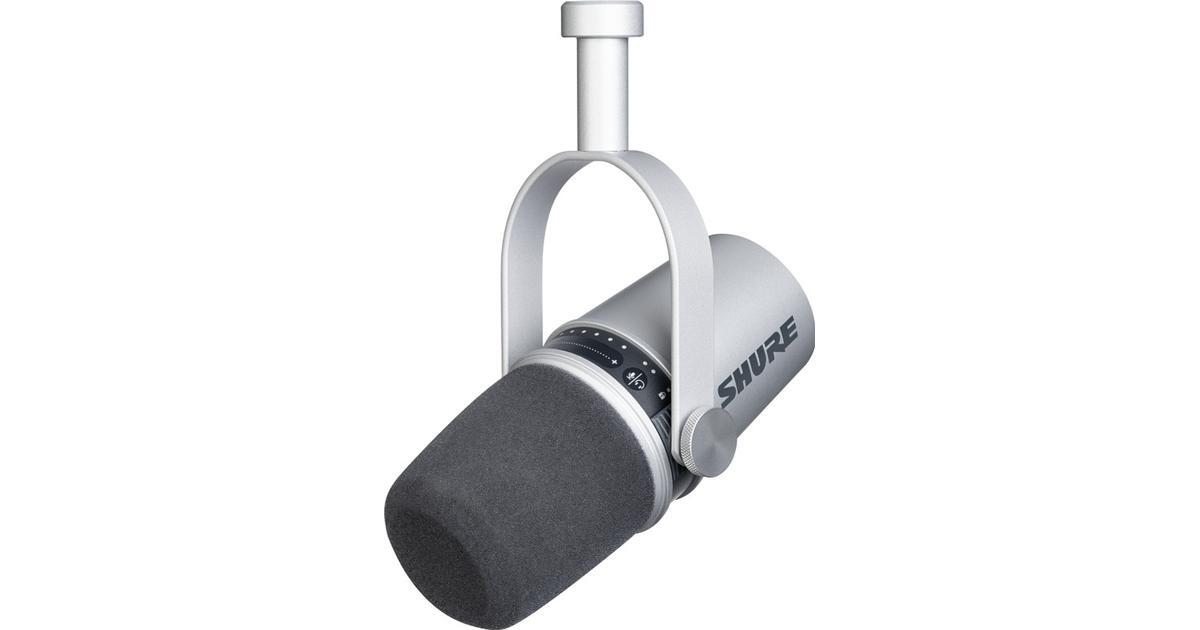 Complete with all the tools you might expect, including an optimised frequency response and built-in headphone output, the Shure MV7 perhaps owes its existence to the SM7B. You can also discover more features using the ShurePlus app, which lets you tweak your vocal tone.
USB vs XLR Microphones: Which is Better?
Here are a few Pros and Cons we found during our tests and discussion:
XLR Microphones
Pros

Being routed through an interface means XLR mics offer a lot more adaptability and customisation
Often built with durability in mind, they're more likely to last longer
Replacing individual components is a breeze
Cons
Bigger investment. You'll need an interface and, in some cases, a phantom power source
Their reliance on being connected to an interface makes them a bit of a pain to take on-the-go
USB Microphones
Pros
Extremely portable, which makes recording on the go refreshingly easy
No need to route through a mixer or interface, as these features are either built-in or can be done on your desktop computer or laptop
Comparatively low price tag makes them the top choice for entry-level podcasters or those on a budget
Cons
Without the need for a mixer, they're not as customisable
If/when they break, they break. No replacing components. You'll be looking at replacing the whole thing and paying up for a brand new USB mic.
USB vs XLR: Which Should I Choose?
And the winner is…well, it mostly depends on your own requirements. What USB microphones lack in quality, they make up for with transportability and price. XLR mics definitely pack more of a punch, but the high price tag and need for other equipment make these more of an investment.
In the long run, we'd advise eventually acquiring both. Having the two types enables you to use an XLR set up for most of your recordings, and using any USB mics for episodes on the road, recording guest interviews or just as a backup.
For our full, comprehensive guide on how to start a podcast, click here.