Turn your listeners into loyal supporters. Provide an easy and convenient way for your fans to send you money through donations.

At Podcast.co we've kept things simple so you can earn whilst you podcast. Using Patreon and PayPal, you can now accept donations for your podcast. Monetise your shows and turn your passion into a profitable business.

How Donations Work with Podcast.co
Give listeners accessing your podcast page the option to donate to either your Patreon or PayPal accounts (or both). Loyal fans wanting to support your show can now follow donation links like these:

Disclaimer: 100% of all donations made through Podcast.co links go directly you. It's your hard-earned money after all.
1. Create Patreon & PayPal Accounts

Before you can accept donations for your podcast, first create accounts for Patreon and PayPal.
Patreon: Crowdfunding platform for businesses and creatives.
PayPal: Biggest money transfer service for safe payments.
With your PayPal account, create a PayPal.me URL to link listeners to take donations.

2. Add Donation Buttons to Your Podcast Page
Accept donations for your podcast at the click of a button by adding links for both Patreon and PayPal to your podcast page.
Login to your Podcast.co account, then head to Share & Publish > Podcast Page.

Scroll to the bottom to find Donation Links. Paste your Patreon and PayPal.me links in those boxes, then Save Changes.

3. Share with Listeners
Go to your podcast page to check out brand new donation buttons for your podcast sat on your header.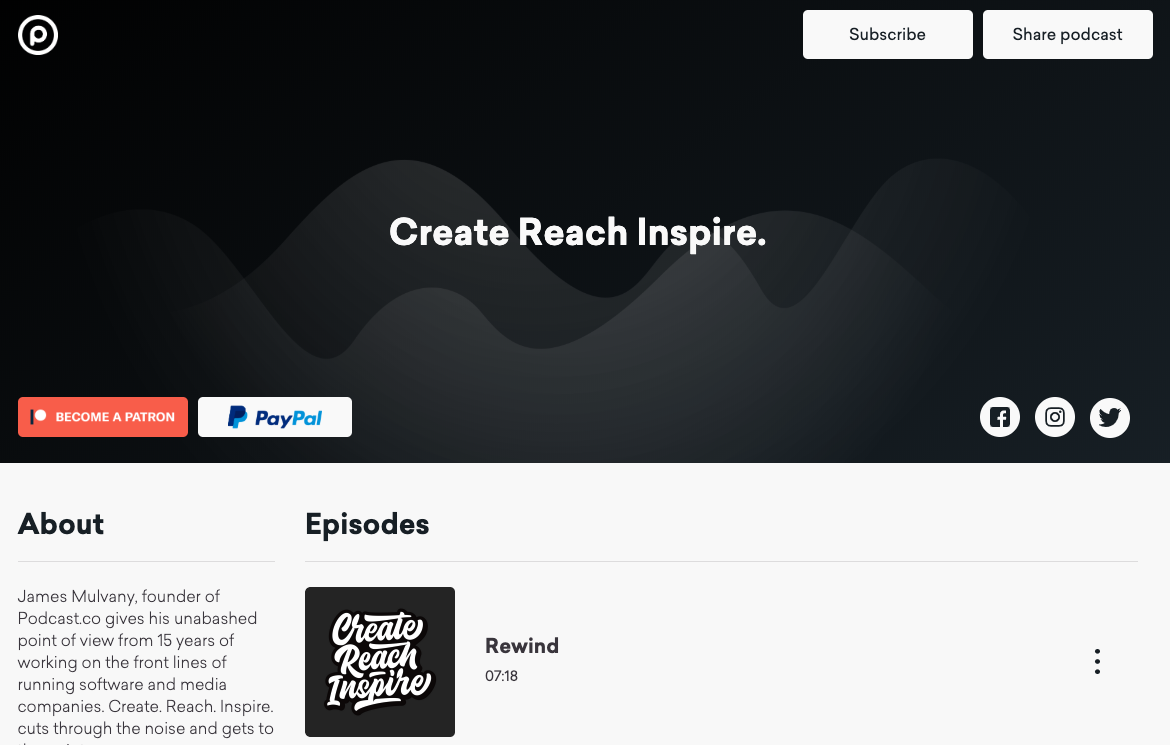 Need a Hand Getting Donations for Your Podcast? 👋
Monetising your podcast doesn't have to be hard, let us make it easy for you. Unlock and grow your podcast's revenue with Podcast.co Sponsorships. Build your audience with Podcast.co and we'll connect you with advertising partners and sponsors for your shows. Alternatively, chat with us by clicking the bubble in the bottom right corner 👇