There are lots of different metrics for measuring the success of your podcast - ratings & reviews, social media page likes, DMs, shares, and more.
But the elusive metric podcasters are often most interested in is their subscriber count. So with that in mind, we've now updated our platform to include an estimated subscriber count on the main dashboard.

While this estimate has its limitations (more on that below), it provides another convenient way of tracking the growth of your podcast over time.
What is a Subscriber?
A subscriber is a listener who hit subscribe on your show in their preferred podcast app. This means they've made a conscious decision they want every new episode you publish delivered to them automatically. Essentially, they're loyal fans of your podcast.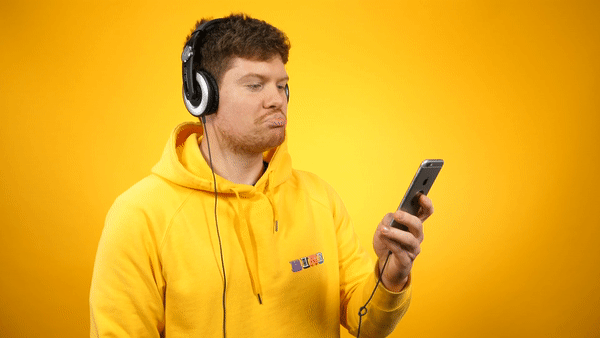 On the surface, this seems straightforward. Gaining subscribers means you're doing the right thing. Losing subscribers means you might need to make some changes.
But unfortunately, the nature of podcasting and RSS feeds makes things a bit more complicated. Subscriber counts will never be 100% accurate.
Why Subscriber Count Needs to be Estimated
There's an ever-growing number of podcast listening apps out there - Apple Podcasts, Spotify, Stitcher, Breaker, Pocket Casts, Overcast etc. And all these different platforms are independent of each other. That means their user data is only available to the people that make them.

So while it's easy to track which platform each of your downloads came from, we'd only be able to tell you how many of them were subscribers if each individual app shared their user data with us. And as all these platforms are in competition with each other, that's not going to happen any time soon.
This is why it's impossible to get a truly accurate subscriber count. But we can still work out a ballpark figure by looking at how many downloads your latest episodes get.
How We Determine Estimated Subscribers
We calculate your estimated subscribers based on the average of the first 24 hours of downloads for your last 3 episodes.
Because subscribers automatically download your latest episodes, we can assume that the podcast traffic within the first 24 hours of publishing is related to the number of subscribers your show has.
The majority of your initial downloads will be automatic, because they're coming from user accounts on various different podcast apps that are subscribed to your show.
Other Podcast Metrics to Track
Subscriber count aside, there are a few other podcast metrics worth keeping an eye on for a more complete picture of how your show is doing.
Ultimately, unique download numbers are the only metric sponsors and advertisers will be interested in. But tracking a range of different metrics is useful as they can highlight areas for improvement. You can find more information in the article below:
Podcast Metrics: The Art of Measuring Success
Our updated analytics dashboard makes it easy to keep track of both your download numbers and estimated subscriber count. Having all the relevant info in one place makes it easy to see how your podcast is performing at a glance!