You've put your heart and soul into creating a podcast. But now you've got a show, you need to promote it to help bring in new listeners.
Podcast marketing can take just as much work as producing the podcast, especially if you're not sure where to start. If you've not got much of an audience to begin with, gaining one can be a pretty daunting task. But never fear! We've wrapped up all the best podcast marketing ideas in one convenient guide. In this post we'll cover:
Why podcast marketing matters
Why you need a great podcast to begin with
Top 10 podcast marketing strategies

1. The fundamentals

2. Launch planning
3. Calls to action
4. Repurposing content
5. Using social media
6. Ways to find your audience online
7. Websites & email newsletters
8. Podcast SEO
9. Networking with other podcasters
10. Paid ads
How to decide which marketing strategies to use
Every podcast is different, and some of these strategies will be better suited to your show than others. Initially, it's always about trial and error. You need to find out what works for your podcast, and then do more of it.
Why You Need a Podcast Marketing Strategy
Competition in the podcast industry is heating up. Gone are the days where you could rely on a cool new idea and well executed show to propel you into stardom. Listeners are spoiled for choice. No matter what Apple Podcasts category you're in, you're likely competing with hundreds (often even thousands) of other podcasts.
So you've got to put a bit more effort into marketing to avoid your show getting lost in the continually expanding sea of podcasts.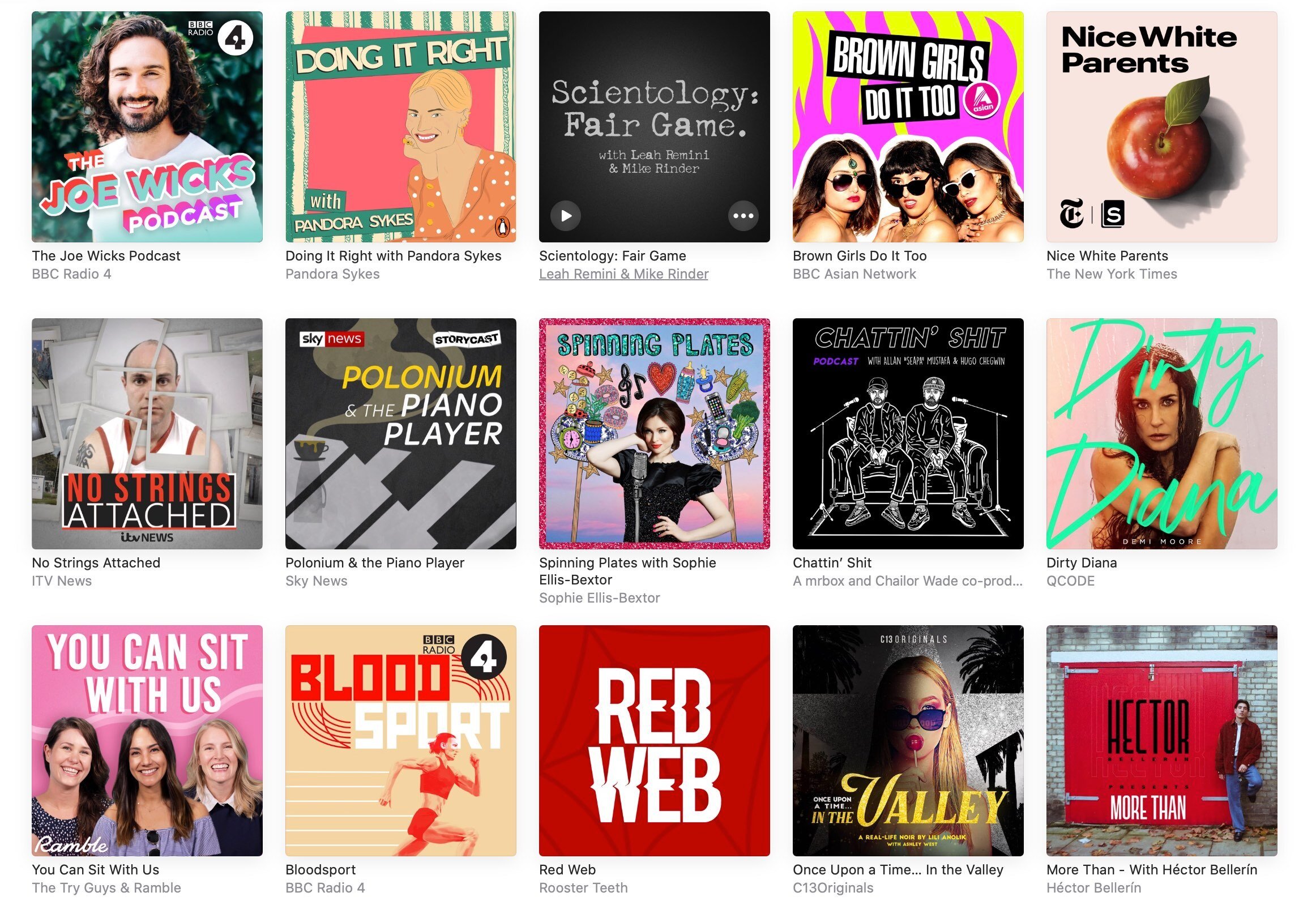 Marketing Can't Save Bad Content
Remember, the best marketing strategies in the world can't save a bad podcast. You need to work from a solid foundation.
Podcast marketing is important. But it's not the only thing that matters - far from it. Before you get carried away thinking up all the best advertising strategies, there's one thing you really need for any of it to matter: a good quality show.
No amount of marketing or money can save a podcast no one really wants to listen to anyway. So make sure you invest proper time into creating something truly worthwhile. If you make something so good people can't stop talking about it, this will help your audience grow naturally, through word of mouth recommendations. That's always been the best form of podcast marketing there is.
To make a good show, you should know exactly who your target audience is, and why they'd want to tune in. Focus your content to perfectly suit them. Forget about everyone else.
Sound Quality
Another important thing you can't skimp on is audio quality. Now that the podcast industry is becoming more professional, people are used to flawless sound production. So they're much less forgiving if you have poor sound quality. Make sure you check your sound levels and invest in a decent mic. You don't need to break the bank, but your laptop or phone mic just isn't good enough to compete.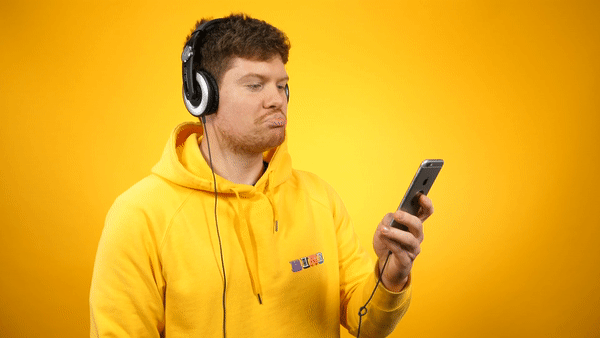 Consistency Is Key
Posting consistently is key to building an audience. You've got to be committed to podcasting in the long term to make it work. So don't give up easily, and be patient. Sometimes it's easy to put projects like this off in favour of stuff that gives instantaneous rewards. But have faith your work will pay off over time.
Decide on your publishing schedule - weekly, bi-weekly, or monthly - and stick to it. Your listeners should know when to expect your next episode. If you publish episodes at random intervals, you'll struggle to build a loyal audience.
Alternatively, if you haven't got the time to publish content all year round, consider releasing your show in seasons. With some time off in between each season, it lifts the pressure a bit and makes things more manageable. Plus you'll have a chance to step back, reflect, and plan your upcoming content.
Top 10 Podcast Marketing Strategies
There's no substitute for having a great show to begin with. But once you're confident you've got a solid foundation, there are tons of strategies that can help give you a leg-up. Test out some of the strategies below to see what works best for your show.
1. The Fundamentals
First thing's first, you need to get the essential components of your podcast right. That includes everything from your podcast title and artwork, to individual episode titles and descriptions. For more on these, check out our detailed guides below:
You want this stuff to make it clear to listeners why they should click play. It needs to be engaging, eye-catching and informative at a glance.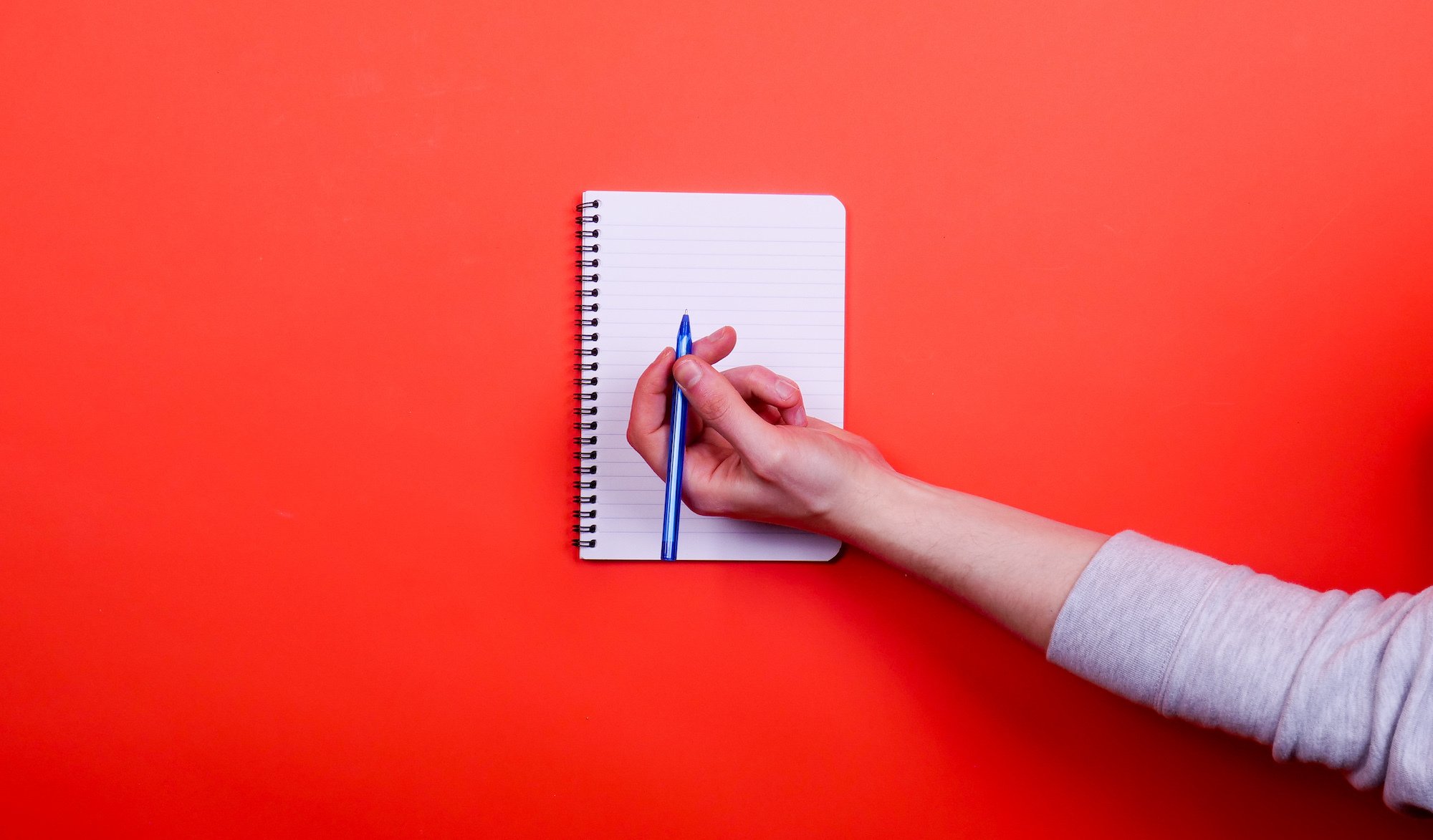 2. Podcast Launch Planning
If you've already launched your podcast, then you've missed the boat on this one. But if you're still in the planning phase, you'll definitely want to consider what your launch plan will look like. A good roll out is the perfect way to build up momentum and get people interested in your podcast before your first episodes drop.
Create a Podcast Trailer
Podcast trailers are becoming increasingly important. It should be a quick and to the point video that gives potential listeners a quick summary of your podcast, and a taste of what's to come. Think of it as an elevator pitch for your show.
You should ideally drop the trailer about a week before your podcast release date. That gives you time to build up a bit of interest and get people ready for the first episode to drop.
Even after your show has launched, your trailer still has value. For example Spotify feature trailers prominently within their feeds. So lots of new listeners will check it out when they discover your show for the first time.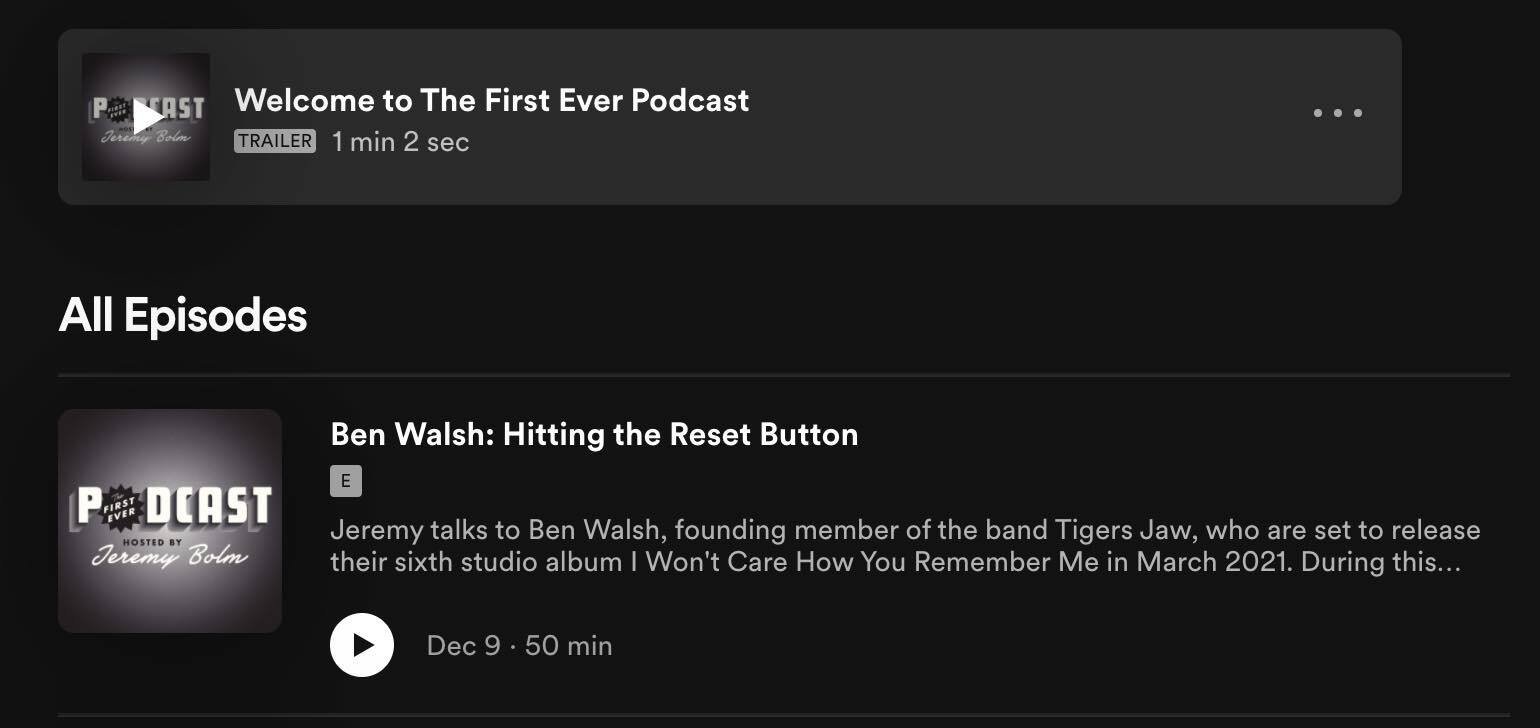 If you're looking for inspiration, check out the example trailer below we created in partnership with Brooklyn rapper, HDBeenDope:
Releasing Your First Episodes
Release more than one episode to begin to give yourself a boost. This will help you perform better, as it should increase the amount of initial downloads you get. Rankings on Apple's charts are based on the number of downloads new shows get within the first two weeks, so this should really help.
Release more than one episode on launch day to give yourself a boost.
Pat Flynn, podcasting Veteran and founder of The Smart Passive Income Blog, recommends posting at least two episodes at launch. He explains:
'I actually received negative reviews from people who had only listened to the first episode and were upset that there was only one.'
Make sure your podcast comes out everywhere at the same time, so you can have a clear release time to count down to. Submit your RSS feed to all major podcasting platforms, including:
Apple Podcasts
Spotify
Google Podcasts
Amazon Music
Acast
Deezer
Stitcher
Pocketcasts
TuneIn
Podbay
Submitting your podcast to all these places will take a bit of time though. If you host your show on Podcast.co, all it takes is one-click. We'll then do all the heavy lifting on your behalf. If you'd like to check the platform and everything else we offer, you can sign up for a free trial here.

Encouraging Ratings & Reviews
The work doesn't stop immediately once you've released your podcast into the world. It's crucial to keep momentum going in the first few weeks.
Ratings and reviews no longer help with Apple's chart rankings anymore. But they're a nice thing to encourage at this point, as they'll help entice new listeners to give your podcast a go.
So make sure to ask listeners to leave a rating and review on Apple Podcasts in your intros and outros. Getting those crucial early reviews in quickly will help set you up for success later. Most podcasts out there don't actually have any reviews at all, so even if you only get a few, you'll already be ahead of the crowd.

3. Use Calls to Action
Any existing audience you have can be a powerful tool to bring new people in. You've just got to give them a little nudge. You can do this with a couple of short, memorable calls to action.
Encourage word of mouth referrals.
Let your audience know exactly how they can support your podcast. This could be by sharing your show with friends and family, following it on social media, or leaving a rating and review. Remember, word of mouth referrals are one of the most effective ways to get more listeners.
Pick one or two things you'd like your listeners to do, and mention these calls to action at the end of every episode. You can also put them in podcast descriptions, and in your show notes.
Tip: Don't bombard your audience with lots of different CTAs. It's too hard to remember them all and listeners will be less likely to act on them.
Calls to action can be as simple as saying in your outro, 'If you liked this episode, make sure to hit the subscribe button and to stay up to date with the latest releases!'
But there's also loads of ways you can make calls to action more exciting. From giveaways and prizes, to setting goals and rewards, there's no limit to how creative you can get.
4. Repurpose Your Content
If you're not repurposing your content, you're missing a trick. Making a podcast can take a lot of time and effort, especially if it requires a lot of research, or coordinating guests to come and speak. So why wouldn't you want to get the most out of all that work you've already done?
For more on this, we've written a full article on the easiest ways to repurpose content. But here are the main things you can turn your podcast episodes into:
Videos: You can make whole episodes into videos, or short teasers to share on social media and pique people's attention.
Audiograms: Video content usually does much better than anything else on social media. Making an audiogram is a great way to take advantage of this.
Social media posts: This is especially useful for if you've got guests on your podcast. You can create posts for them to share with their audiences, reaching a whole new group of people.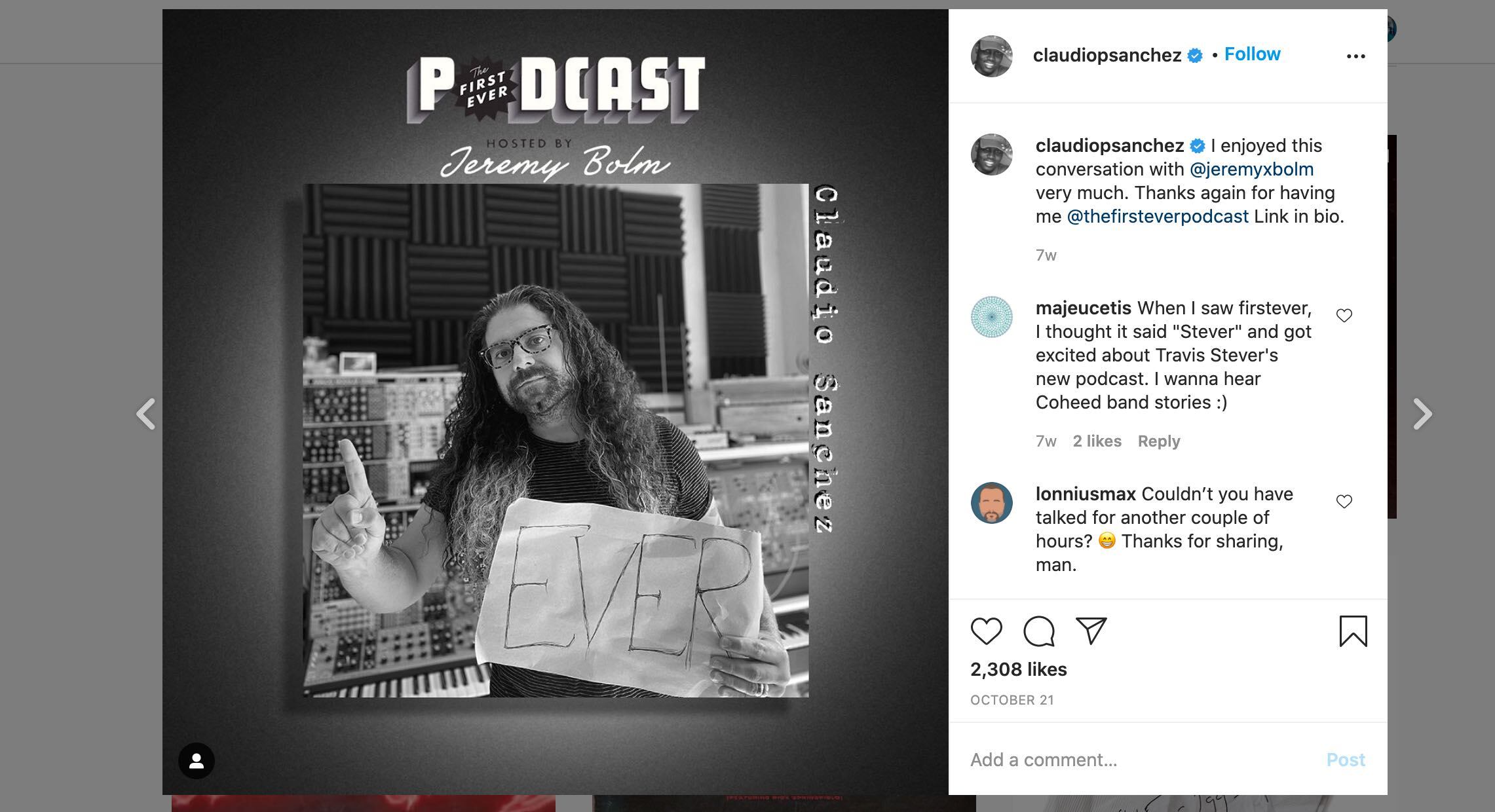 Convert transcripts to blogs: Once you've got an episode laid out in front of you in written form, it'll be easy to turn it into a blog post. You can't simply upload raw transcripts though. We don't write the way we speak, so you need to adapt the content to a format that works when it's written down. You can use Podcast.co to create full transcripts of your episodes for free.
Live videos: This is one of the best ways you can build a community around your podcast. Record episodes live, or do a live event to go alongside your podcast. Any social media platform, from Instagram to Youtube to LinkedIn, will support live streaming nowadays.
Free downloads: Give your audience a chance to get in on some bonus content if they sign up to your email list. This could be anything from free downloads of infographics showing stuff you talked about in your podcast episode, to exclusive behind-the-scenes content.
Go back to past episodes: You don't have to forget about each episode as soon as it's out. Refer to your back catalog every time you mention something you've already talked about in depth before.
5. Promote Your Podcast on Social Media
Social media is one of the most powerful tools at your disposal. But you've got to know how to use it right.
The key is to create content that's interesting and useful to your potential listeners. That means you can't just focus on promoting your podcast. You've got to add value to people's feeds and capture their interest before you start selling them something. Try to make 80% of your content useful or entertaining, and 20% can be promoting stuff like your podcast.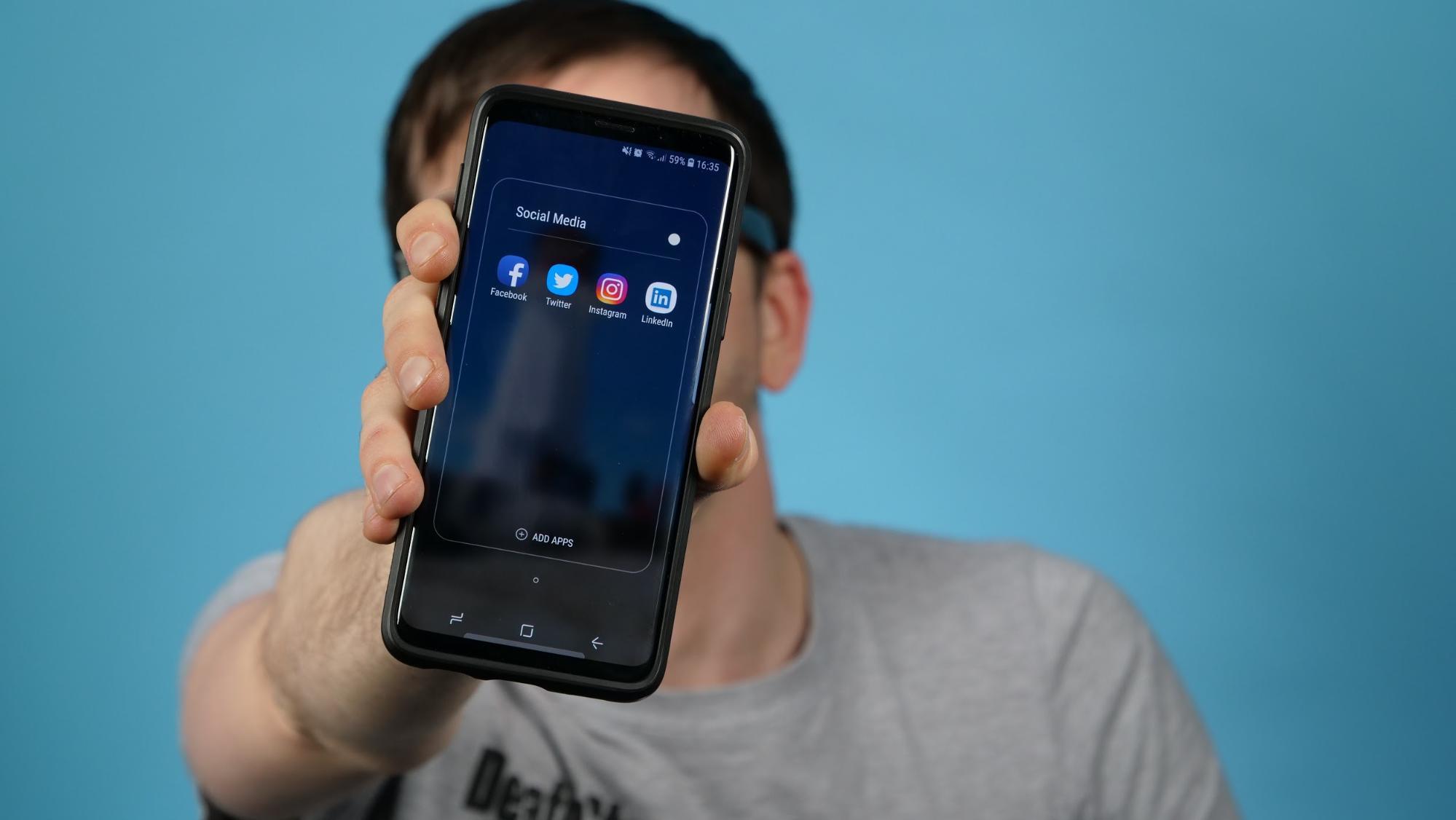 Another important thing to think about is how you can tailor your posts to each platform. Whether it's Facebook, Instagram, or Twitter, each site has its own specific posts that work best. Make sure you know how each site functions on both mobile and desktop, and get your head around features like Stories on Instagram. The more you understand each platform, the easier it will be to make posts that do well on them.
You don't need to have a presence on all social platforms. Think about where your target audience are likely to spend most of their time and focus your efforts there.
For the kind of content you can put on social media, your options are endless. You can do live recordings and interviews. Use stories to show your audience some behind-the-scenes extras, to give an insight into your writing and recording process. Or tease episodes with posts that give snippets of your podcast (audiograms are a great example of this).
Make sure you're active on your social media accounts. Posting regularly will build up trust between you and your audience, as they know they can expect great content from you to continue. Interact with your audience regularly too. You can do this with Instagram polls and Q&A's, Facebook groups where listeners can interact with each other, and simply by replying to comments quickly and enthusiastically. This will help build a sense of community around your show, and trust in you as a presenter.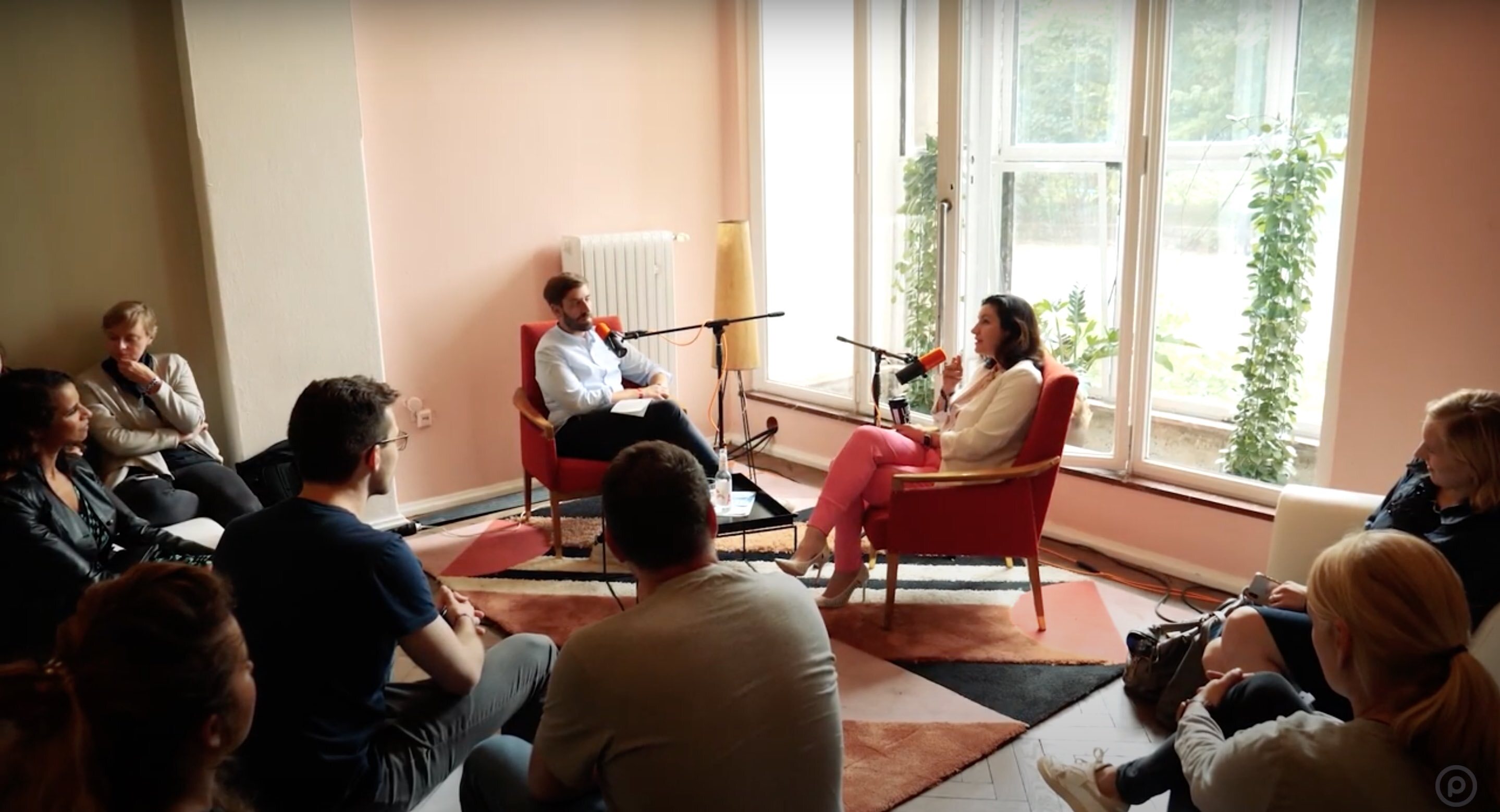 If you're struggling to know how to begin, a great place to start is to look at what other podcasters or influencers are doing. Follow similar accounts, and see if anyone would be willing to collaborate or cross promote. Reach out to existing communities online too - there's bound to be at least one Facebook group out there about your topic. This is a great way to find guests for your podcast too, if you're looking for people to interview.
Still stuck and want some inspiration? Have a look at how your favourite podcasts market themselves on social media. For example, The Anthropocene Reviewed is on Instagram, Facebook and Twitter. The Truth is on Facebook, Instagram and Twitter too. Take a look at their posts to see how the experts do it.
6. Go to Where Potential Listeners Are
You don't have to sit and wait for your audience to find you. Be proactive and go out to find them! Figure out what kinds of places your target audience would hang out in, and where they would go looking for the kind of content you're making. That's where you want to be.
Go to conferences, meet-ups, local events about your podcast topic – anything where you can chat to people and bring up your podcast. You could even get some feedback and ideas, if you ask what kinds of topics or guests would interest them.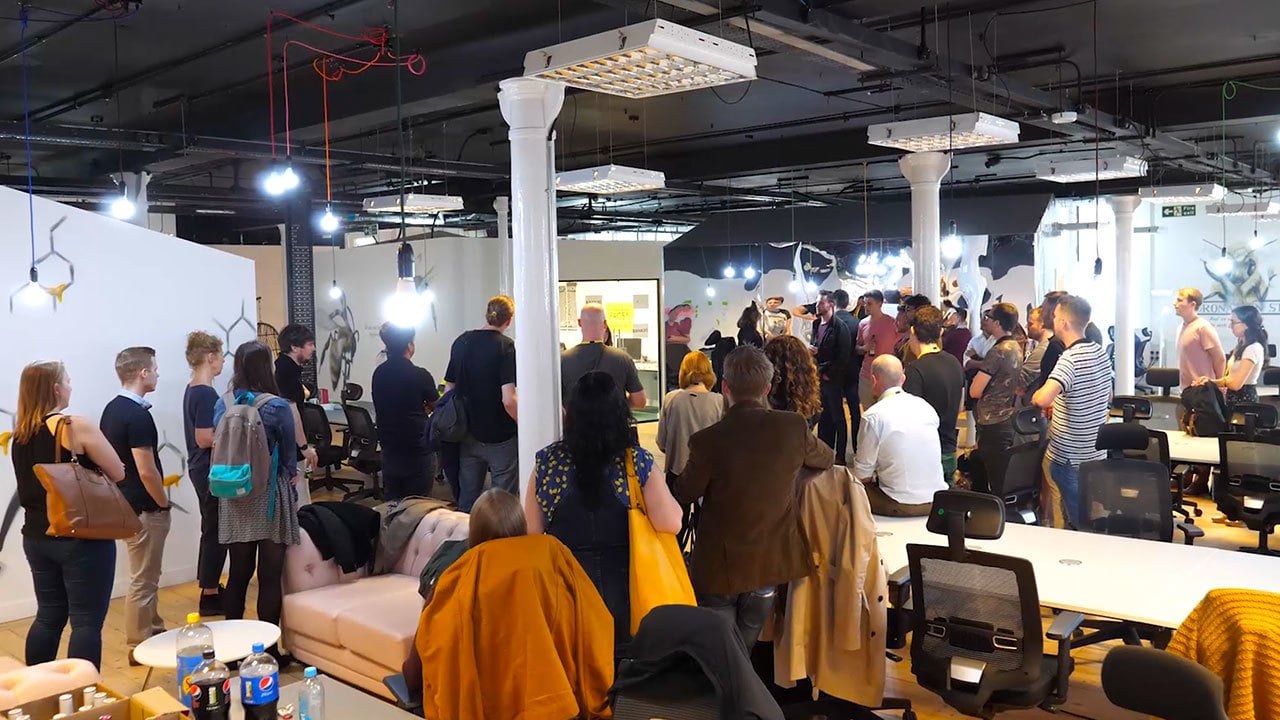 Going to in-person events might be a bit tricky during a pandemic, but that doesn't have to stop you. There are loads of virtual communities on Facebook, Quora, Reddit, Twitter and Instagram, to name a few. Find where discussions about your niche are happening online, and see if you can add value to their forums.
Be careful with your approach in online communities – you can't just swoop in and promote your podcast immediately (if you do, you'll probably get banned). It's better to focus on engaging with others and building trust with the community first, before you try and sell something to people who have no loyalty to you yet.
7. Have a Website & Email Newsletter
Make one dedicated website to have one place to put everything podcast-related. It's really easy to set up a site for free on WordPress. Create a home page with a quick summary of your show and why people should listen. Then you can have extra pages for all your extra content, like blog posts and show notes. All your social media accounts can link back to the site.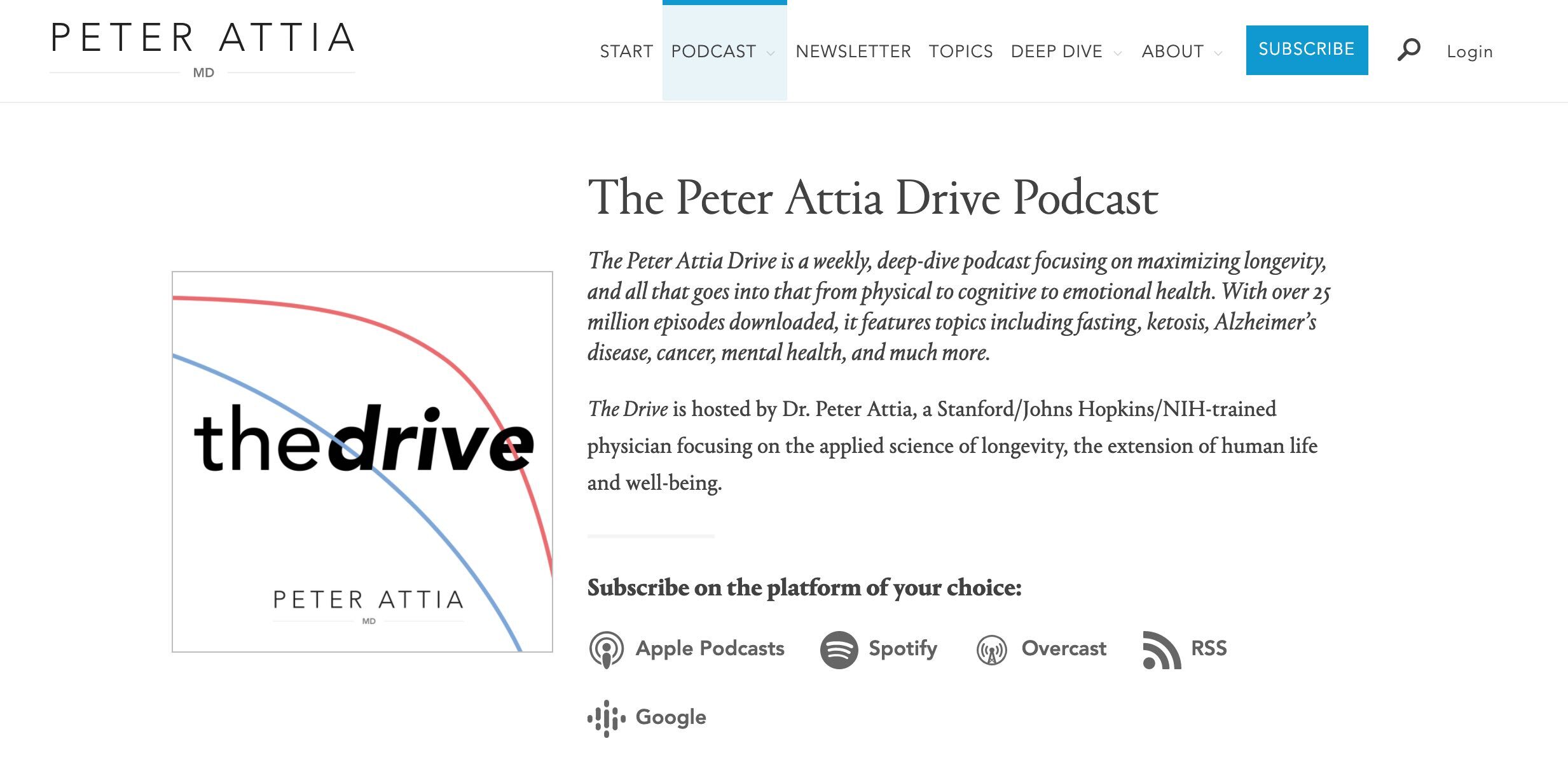 Put an email newsletter sign-up form on your website too. Email marketing is an easy way to make sure people are seeing your content regularly. Have clear subject lines and short, snappy emails telling people exactly why they should check out your latest podcast episodes, blog posts, or other content you've made. Don't overwhelm people with too many emails, but sending them regularly to those who sign up can be a great marketing tactic.
Posting regularly on your website and emailing updates every time you post can help you build up a following online. You can also schedule posts in advance, making it easy to have a new post out weekly or monthly if you plan posts out early. Remember to link back to your podcast in every post, to help bring in more listeners.
8. Podcast SEO
The only way to get your podcast episodes to rank on Google is to convert them into blog posts, or to publish detailed show notes around 400-500 words long to your website. These posts are much more likely to do well if you pay attention to SEO.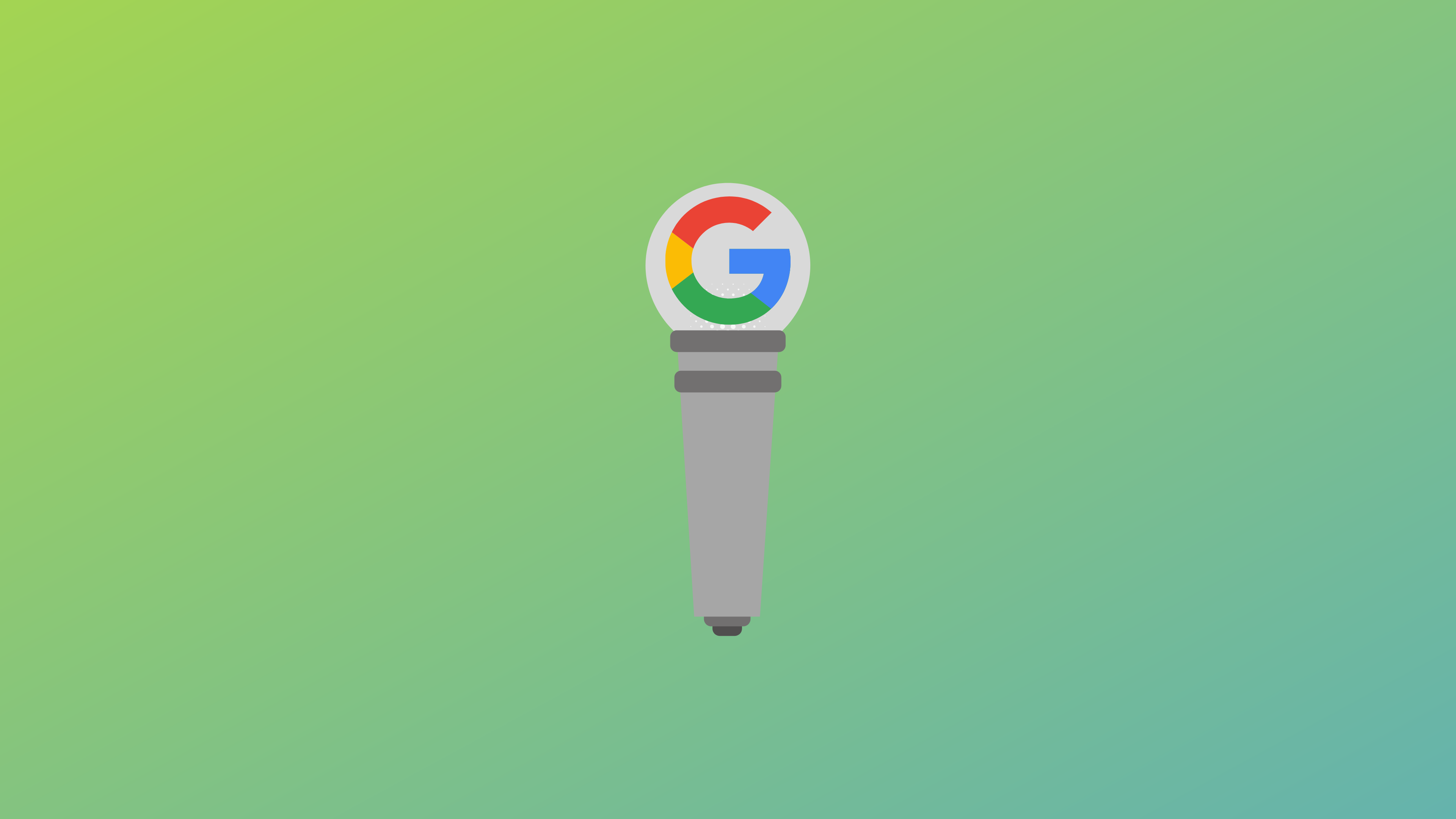 Figure out which keywords or phrases you want to target. Use a keyword planner like Google's to help if you want some inspiration. This will tell you monthly impressions for specific keywords - that's how many people you could reach if you target those keywords.
Search algorithms can't 'hear' your episodes. So they need to be able to 'read' them instead.
Once you've found a keyword or two that will work well, scatter it throughout your blog post. Put it in headlines, subheadings, and throughout the text. But remember you're writing for humans too - so don't make your writing so repetitive it gets boring to read. You're looking for a good balance if you want to optimise your podcast marketing. For more detail on this check out the post below:
If you're still a little lost, have a look at this blog post we made to help one of our episodes of Meet The Podcasters rank better on Google. This is a great example of how a podcast can be converted into something else that can actually show up on Google search results.
9. Get Help From Other Podcasters
It's easy to get overwhelmed feeling completely on your own making your podcast. But it doesn't have to be that way. Finding other podcasters can be a great way to get involved in a community.
Having guests is a good way to meet new people. Use Matchmaker.fm to make the process easy. It's a free tool that basically acts like Tinder, but for podcasters. Whether you're looking for people to interview, or you want to find other podcasts to guest on, the process is quick and easy.
MatchMaker and Podcast.co founder used the platform to get booked on 30 podcasts in 30 days. Check out the video below where he outlines his process.
Another way to get involved in the community is to find places to network with other podcasters. There are loads of online discussions, from /r/podcasts on reddit to the Podcasters' Support Group on Facebook.
Once you've found a podcasting community, you can help each other out through cross-promotion. Swap shout-outs on your podcasts to share your audiences. Or run RSS drops, where you place your episodes on another podcast feed. This kind of strategy only works if the audiences for your podcasts are pretty much the same, so only do it if your podcast is relevant to theirs.
Another way you can gain more listeners is to get your podcast on as many lists as possible.
Claim your podcast on Podcon to be featured in the bonus section of the app.
Claim your show on Listen Notes too - and if you do a written interview for them, they'll tweet it to their 2,700 followers.
You can also submit pitches to get featured on podcast listening apps including
It can be tricky to get accepted, but if you do your show will be put in front of thousands of new listeners, so it could be worth a try.
10. Invest in Paid Ads
The final way you can get ahead in your podcast marketing game is to invest in paid advertisements. Of course this is budget dependent, so it won't be feasible for everyone. But if you are able to put some money behind your episodes, there are plenty of options.
The key is to focus on your target audience. Social media is perfect for this. You can make specific Facebook ads that appeal to relevant demographics. For example, if your guest was a University of Birmingham alumni, put ads mentioning this in front of current students or other alumni of the uni.
Targeting the communities you or your guests are a part of, whether based on a school or uni, an industry or hobby, or a hometown, is a great way to get your show in front of the right audience.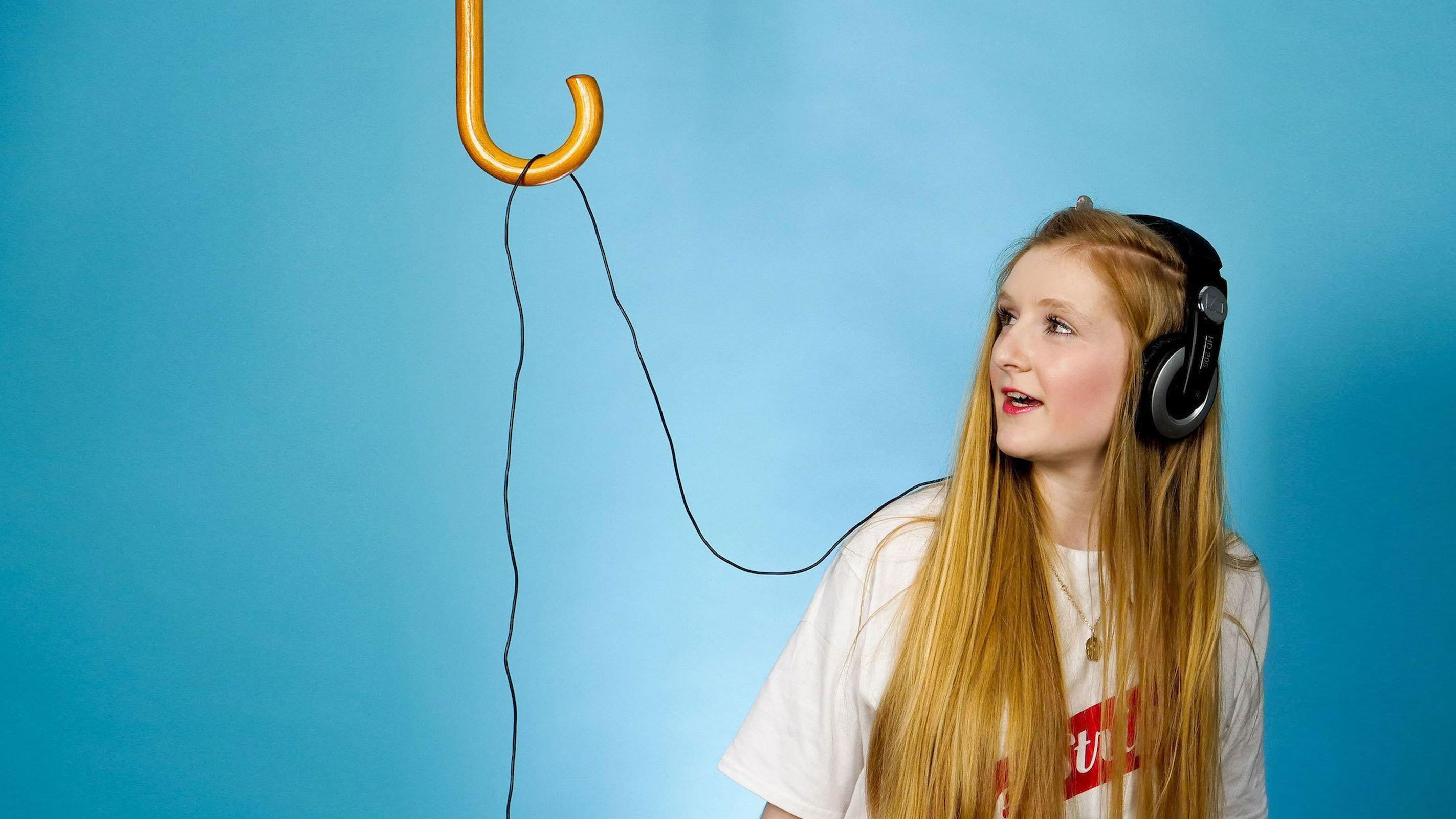 You can get really clever with targeting if you have the time. For example, on Facebook you can find people who have indicated they're already interested in podcasts. Ads you show them can be different to those shown to people who aren't already invested in podcasts. Try varying the calls to action for these groups of people. You can also vary ads shown to Android users vs Apple users - link to different podcast apps depending on what device they're on. For more on managing paid ad campaigns, check out this guide:
As well as traditional paid ads, you could use influencer marketing too. Try reaching out to celebrities or social media accounts that are relevant to your podcast. Ask if they want to give your podcast a shout out, or if they'd like to appear on it as a guest. This can be in exchange for shoutouts on your show, free products, or a fee.
Make sure your ads are engaging and memorable at a glance. The thing with paid ads is that they're usually recognisable as ads, so many people will simply scroll past them. So you've got to really stand out to make an impression. That means it's worth putting some thought and time into them. Consider using videos rather than just pictures and text, as they're more likely to get peoples' attention on social media.
Which Marketing Strategies Should You Use?
There's just not enough time in the day to try all these strategies, unless you want to give up your entire life and all the time you'd spend actually making your podcast.
So you've got to figure out which strategies are best for you and your audience. This will likely be a process of trial and error if you're only just starting out. Don't be afraid to experiment with different strategies, and see how they go.
There's loads of ways you can keep track of how well your podcast marketing is going. Run test campaigns and have a look at the stats to see how many people social media is bringing in. In all your calls to action, you can use vanity URLs as well - these are memorable URLs which you can redirect to your actual podcast page. This will allow you to track how many people are going to each URL, so you'll know which marketing campaign they're coming from.
Or you can use a service like Bit.ly to add tracking codes to links, to find out how many people are clicking on them to come to your site.
It's better to try a bunch of things than to wait for that perfect strategy - because chances are, such a thing doesn't exist. Don't worry too much if you're not quite sure how to begin. To start, simply try out one of the strategies that seems easiest for you, and go from there. You can always switch it up and try something else later.
Conclusion
No matter which strategies you use, podcast marketing takes time. You need to be consistent, and you're going to need to arm yourself with quite a lot of patience. So don't panic if you've been at it for a couple months but you still don't feel like you're getting anywhere. These things take time to build up a momentum.
Take your time, experiment, track, and make sure your actual content is as good as it can be. If you're doing all that, you've got nothing to worry about. You'll get there!
For even more tips on how you can promote your podcast, check out this article from podcasting blog, Podcast Rocket.