Ready to make your podcast workflow more efficient than an Amazon packing warehouse?
Podcast.co have teamed up with Zapier to make life easier for podcasters. You can now automate repetitive parts of social promotion and team collaboration whenever you publish new episodes.
With the tedious stuff taken care of, you'll have more time to focus on what matters most - creating great content. Here's how you can use the new integration to give yourself the gift of time (go on, you deserve it!).
What is Zapier?
For those unfamiliar with Zapier, you might be scratching your head at this point. Doesn't automation require coding skills? Isn't it all a bit complicated? Thankfully the answer is no. With Zapier, anyone can become an automation wizard. Here's how the team describe their product:
Zapier is an online automation tool that connects your favorite apps, such as Gmail, Slack, Mailchimp, and more. You can connect two or more apps to automate repetitive tasks without coding or relying on developers to build the integration. It's easy enough that anyone can build their own app workflows with just a few clicks.
Automate Podcast Social Media Promotion
All the above sounds great, but how does it relate to podcasting? Well first let's consider how the normal social media promotion process works for most podcasters.
First you need to wait until your latest episode is published so you can copy the link. You then bring this link across to your social channels (Twitter, Facebook, LinkedIn etc) or to a single social media scheduling tool such as Buffer.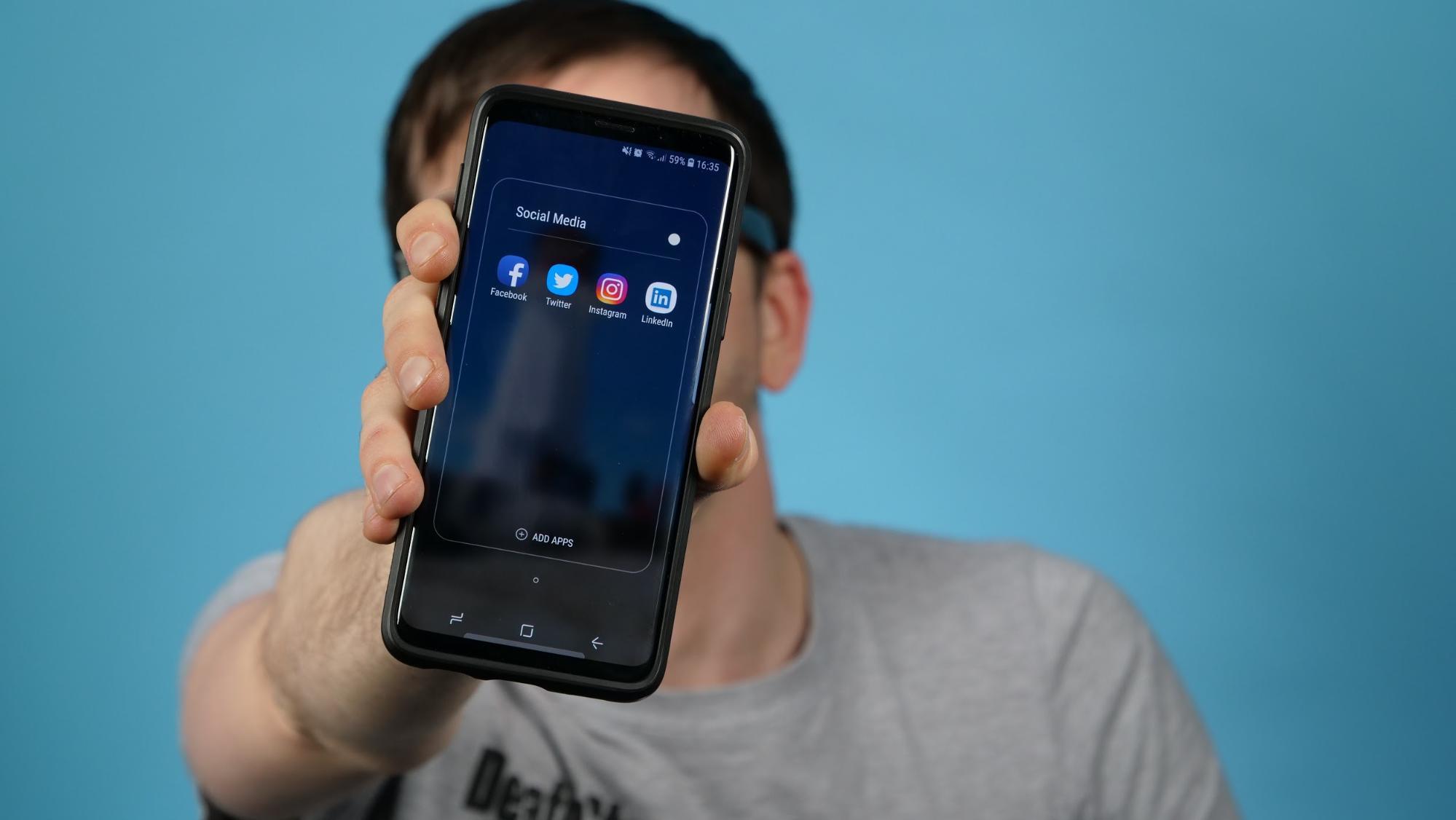 You then need to write a few sentences promoting your new episode and finally post it or schedule it for later. On the surface it doesn't sound like much. But if you're running through this same process week after week you'll know just how tedious it can get.
By using Zapier with Podcast.co, you can automate the entire process. As soon as a new episode is published in your feed, Zapier will trigger a workflow that pushes it out on all your social channels simultaneously.
Automate Team Collaboration
Alternatively you might want to automatically notify team mates and collaborators whenever a new episode is live by linking Podcast,co with apps like Trello, Gmail, or Slack. Again, Zapier will take care of all the boring stuff for you.
So how does it work? How can you set up your own Podcast.co Zap? In the example below, we'll walk you through how to publish your new episodes on Twitter as soon as they go live. But the process will be pretty much the same regardless of which app you want to connect to.
Sign Up to Zapier

To create a Zap, you'll first need to create an account on Zapier. Once you have your account set up then simply click on the orange "Make a Zap!" button on the top right of your dashboard.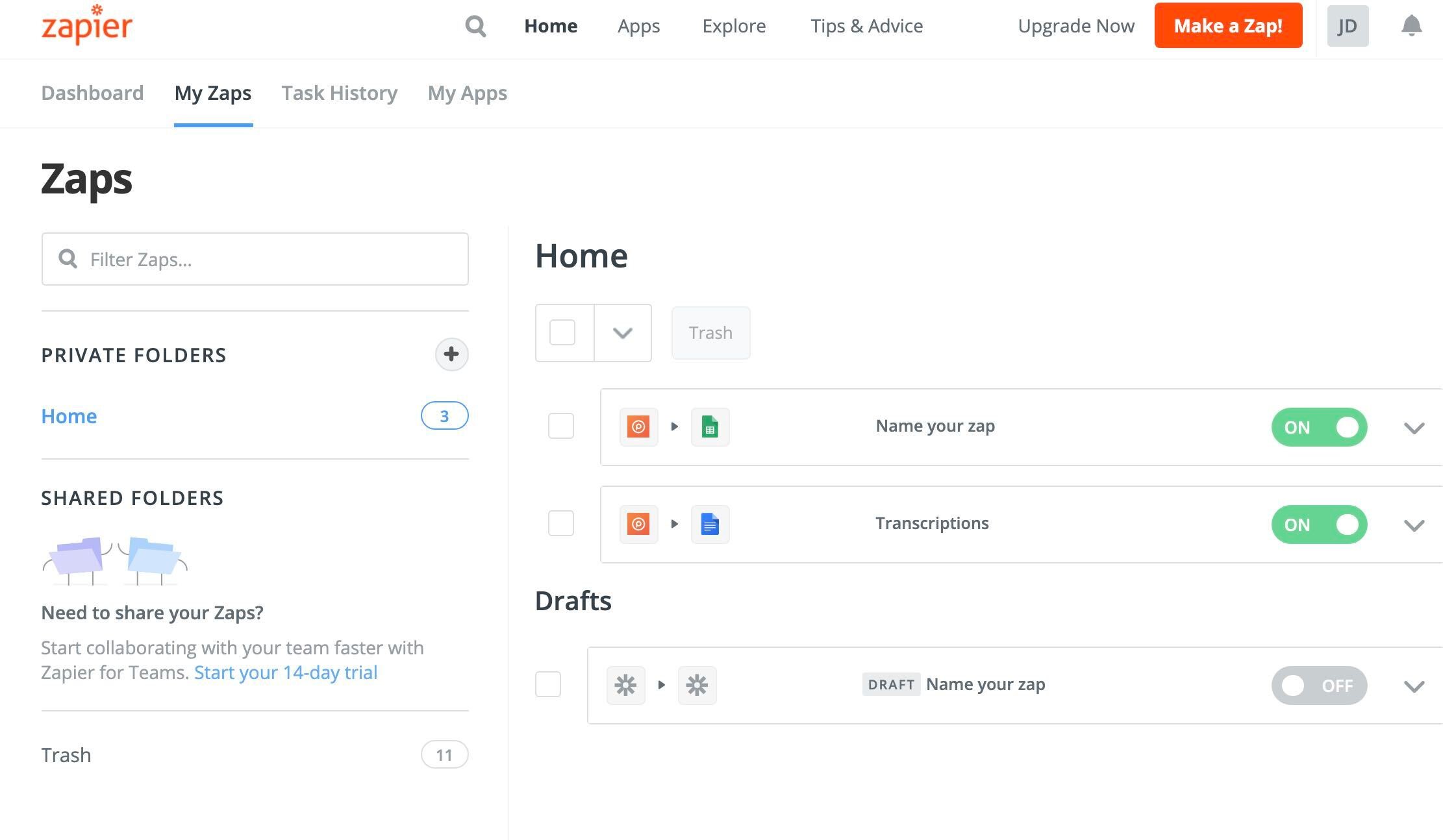 Set Up Automated Tweets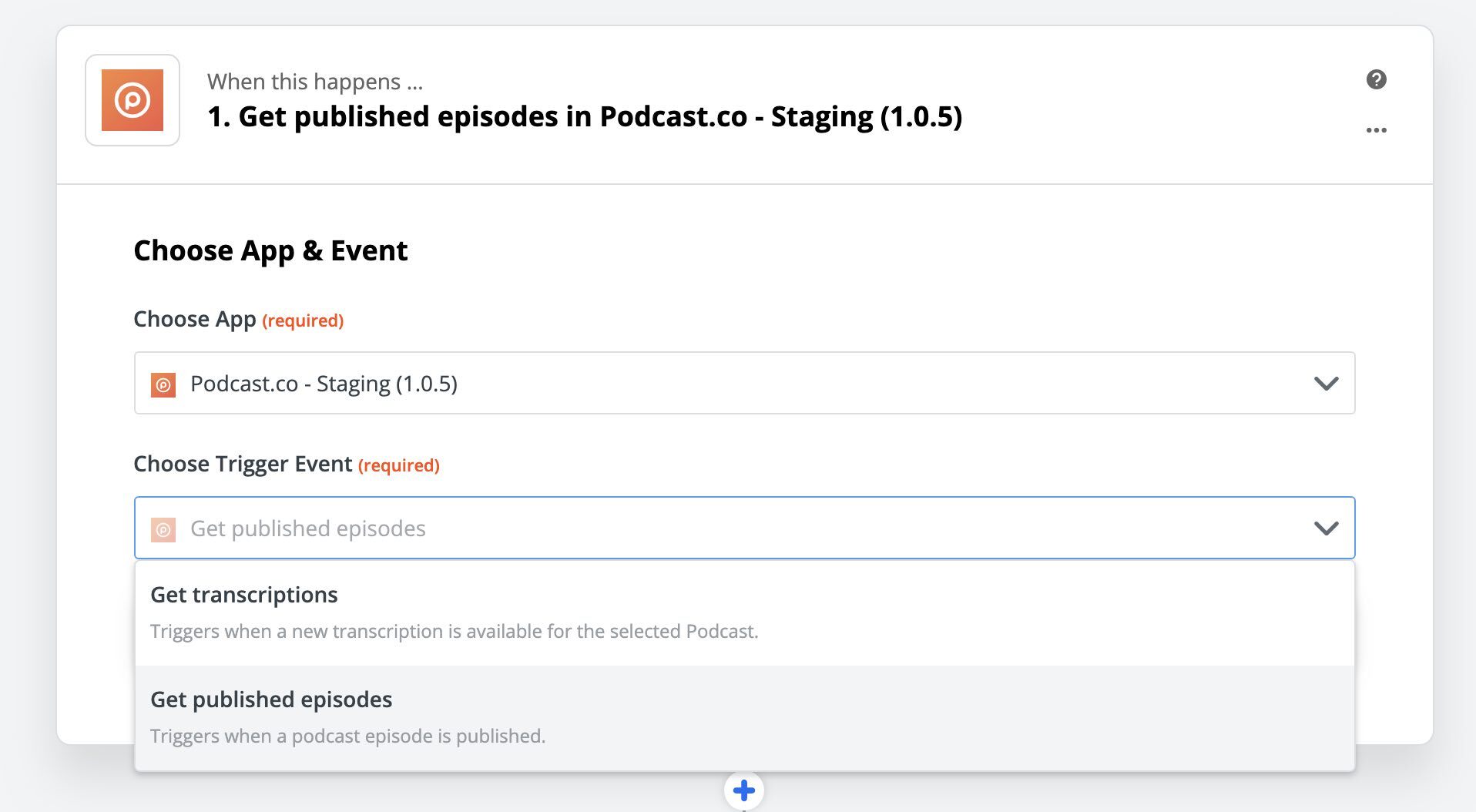 In the first box, search for Podcast.co and select us.
In the Trigger Event drop down menu, select: Get Published Episodes. Then click Continue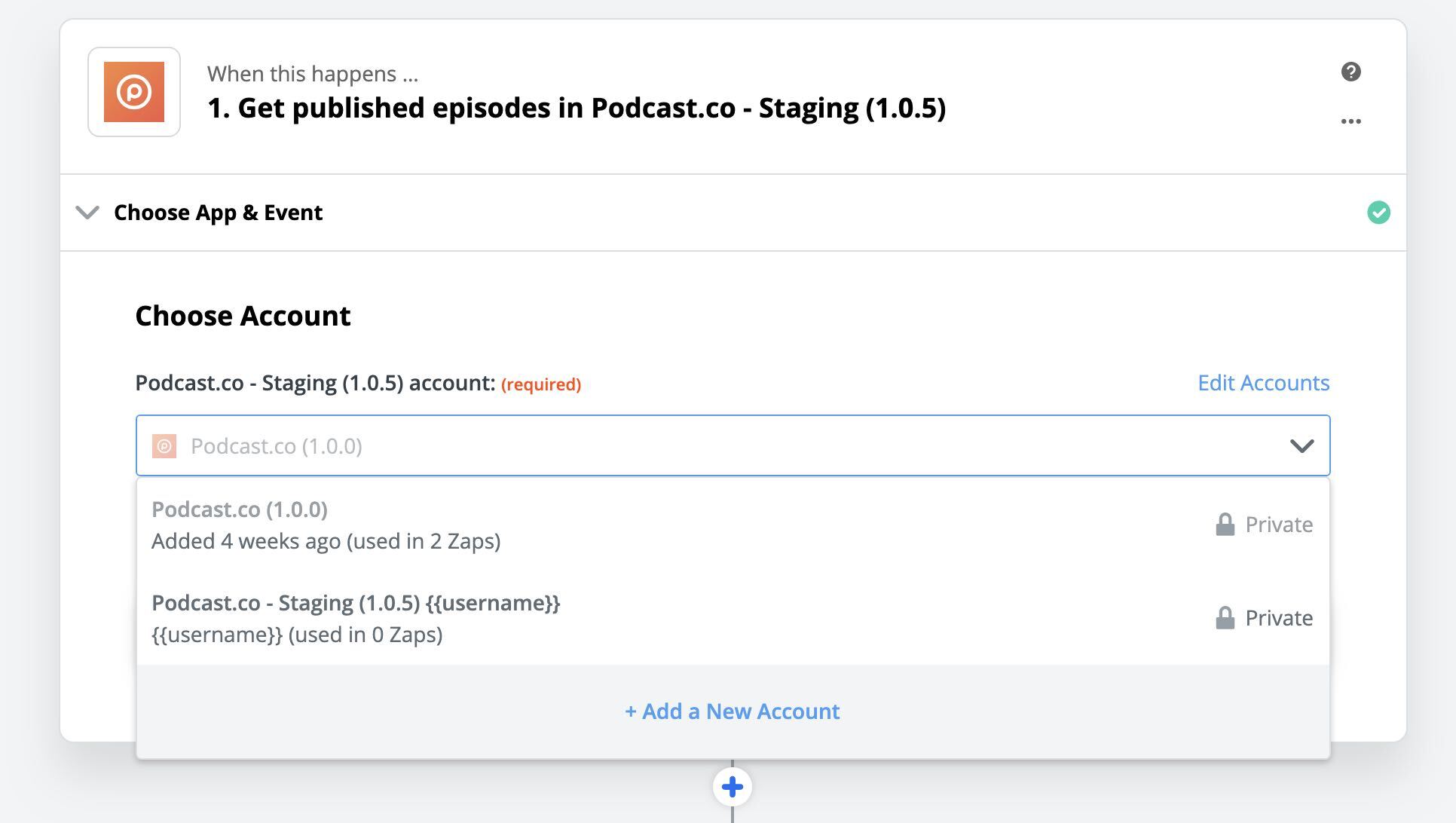 3. Then choose your account. You may be asked to connect your Podcast.co account, so just authorise this. Then select your podcast name from the next drop down list that appears.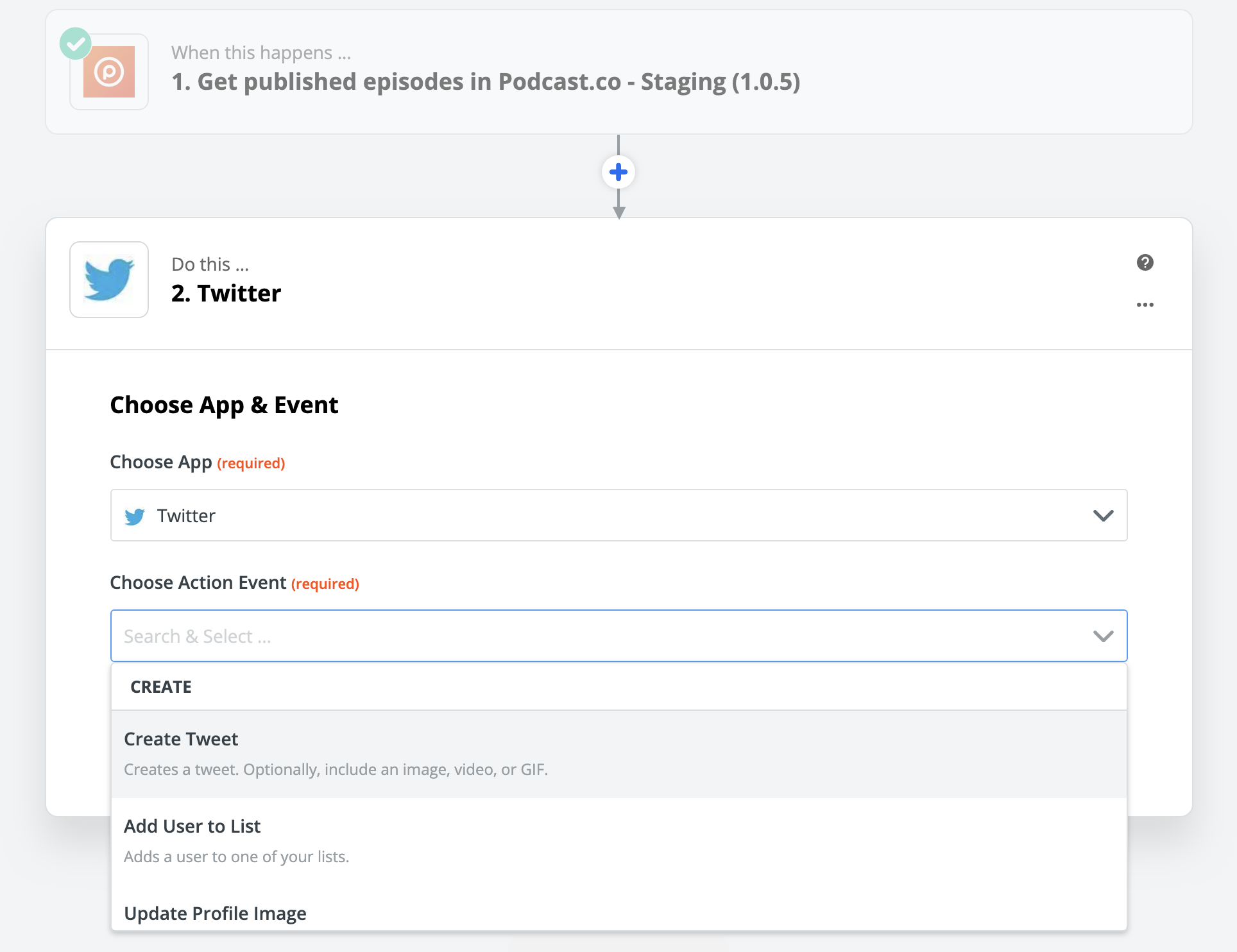 4. In the Do This... section, go to Choose App and select Twitter. Then for the Action Event, select Create Tweet.
5. Same thing! Connect up a Twitter account in the next step.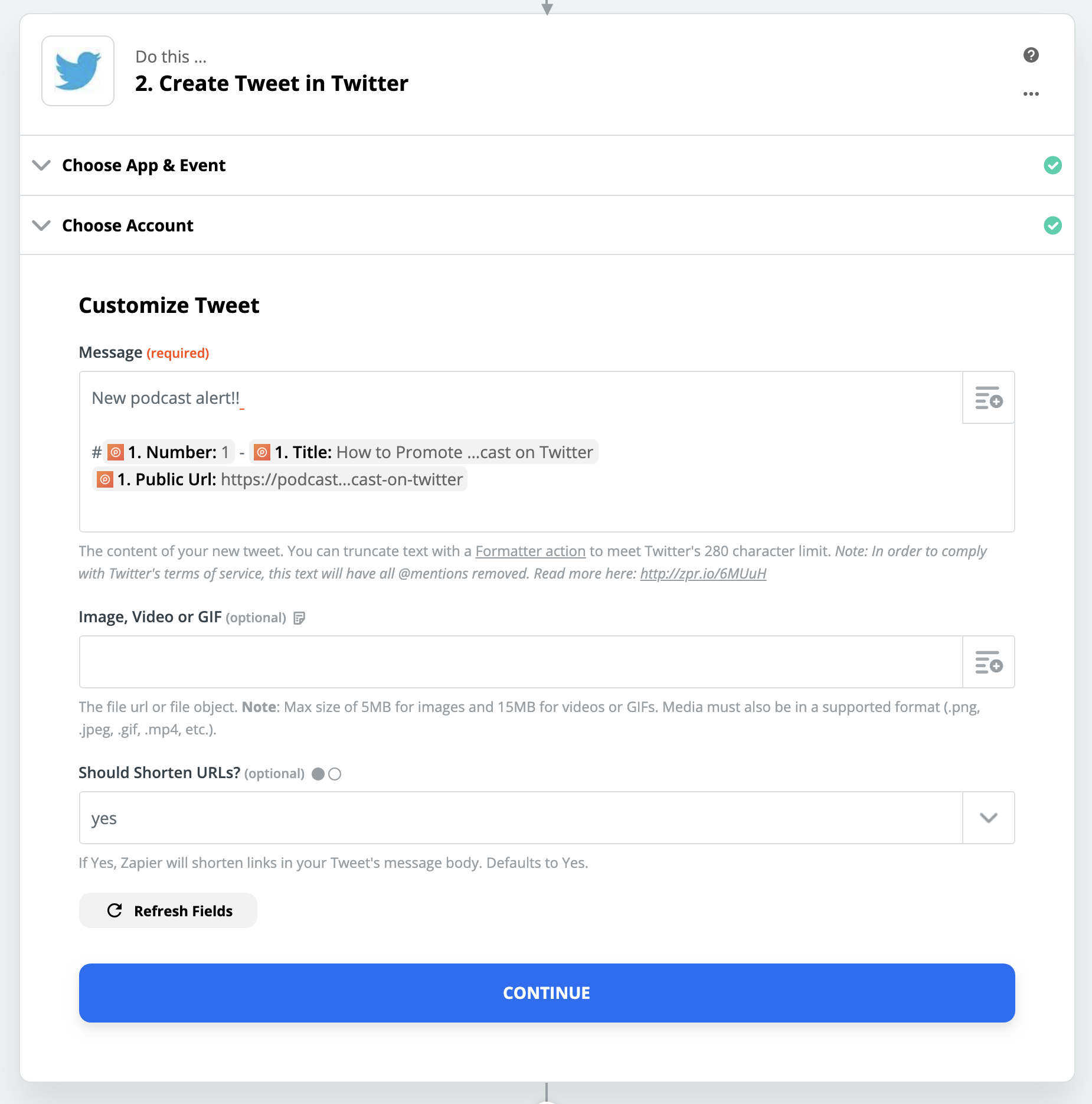 6. Now this is the important part - writing your Tweet. Type out a short sentence to introduce your new episode in the Message box. It needs to be something generic that can apply to all episodes (in this example we've gone with 'New podcast alert!!'). Next click on the Variables box on the upper right of the Message field. From the drop down menu, select Episode Number, Episode Title, and Public URL. Selecting these variables is really important as they ensure the correct information will be posted for each new episode.
NB: Leave the "Image, Video, or GIF" field empty. Otherwise it will override the podcast media player on Twitter.

7. Click Continue and test your Zap! The final product will look something like this: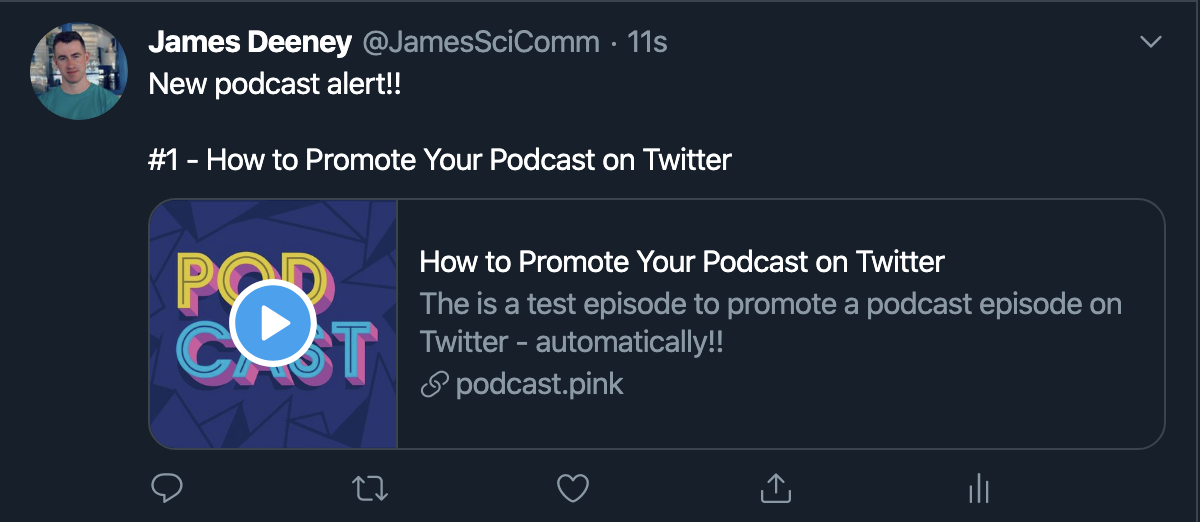 8. Lastly, simply turn on your Zap and you're all set. This process will also work for Facebook, Instagram, and LinkedIn so you can automatically post to your podcasts to those platforms too.
Connecting Podcast.co to Team Collaboration Apps

If you'd like to keep a hands-on approach with your social media, you might want to use Zapier for more efficient collaboration instead.
Simply follow the same steps outlined above and select either Trello, Gmail, or Slack when you come to the "Do this…" section.
Trello

You can connect Podcast.co to Trello to automatically create new cards for published episodes. This makes it easier to keep your content schedule organised, allowing everyone on the team to see how things are progressing. Once the card has been created you can use the comment section to collectively decide on the next action steps for that episode.
Slack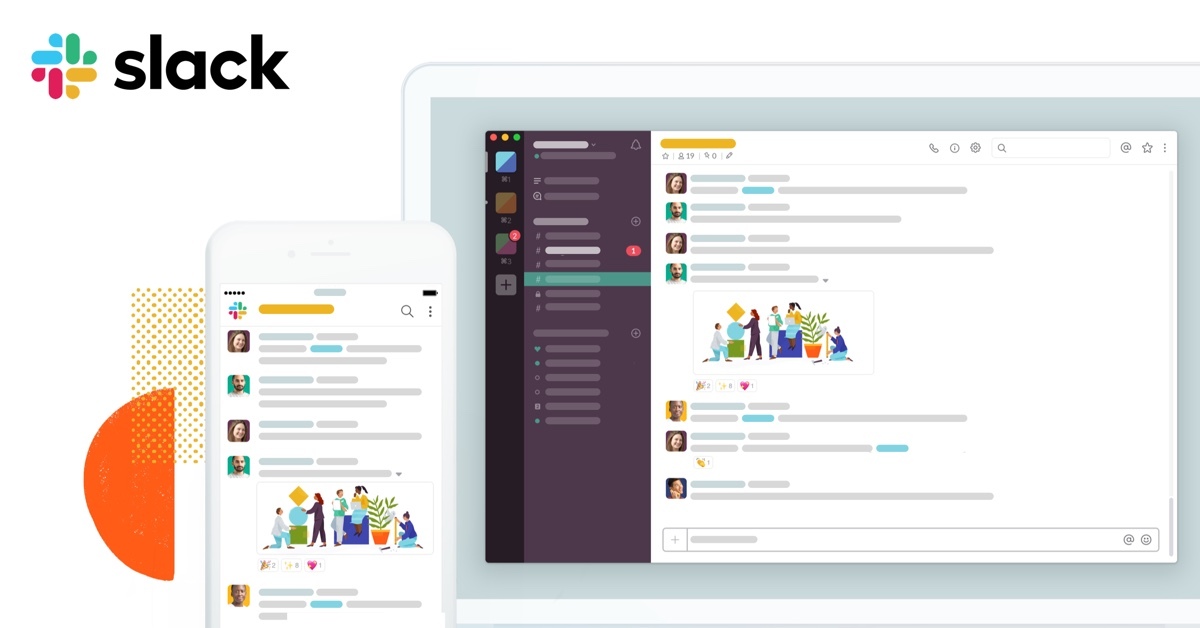 If your team uses Slack to plan and organise your podcast, you can connect Podcast.co to post new episodes to one of your team channels when they go live. Again this is particularly helpful for remote teams who need to work out a promotion plan for each episode.

Email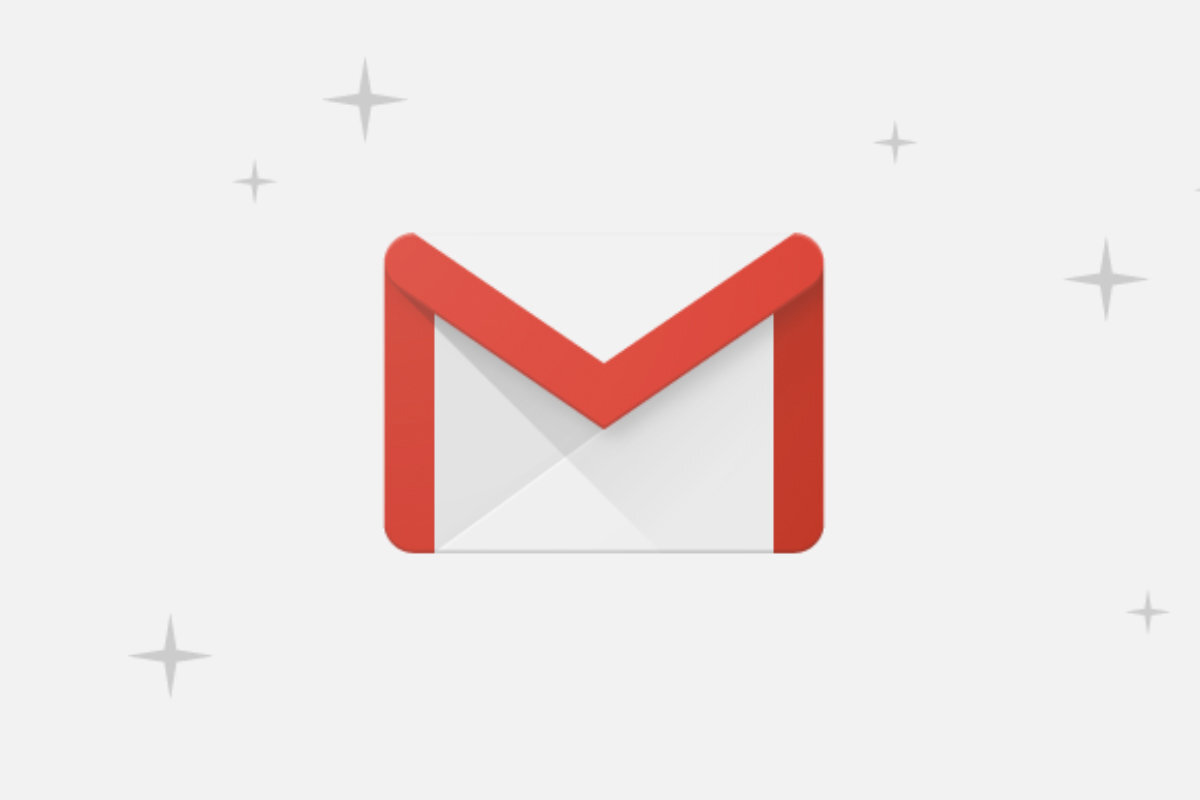 You can connect Podcast.co to Gmail and other email apps to notify collaborators or colleagues about new episodes. Ideal for quickly distributing internal company podcasts.

Link Your Cloud Storage Platform to Podcast.co
Do you keep all your episodes stored on Google Drive, Dropbox, or OneDrive?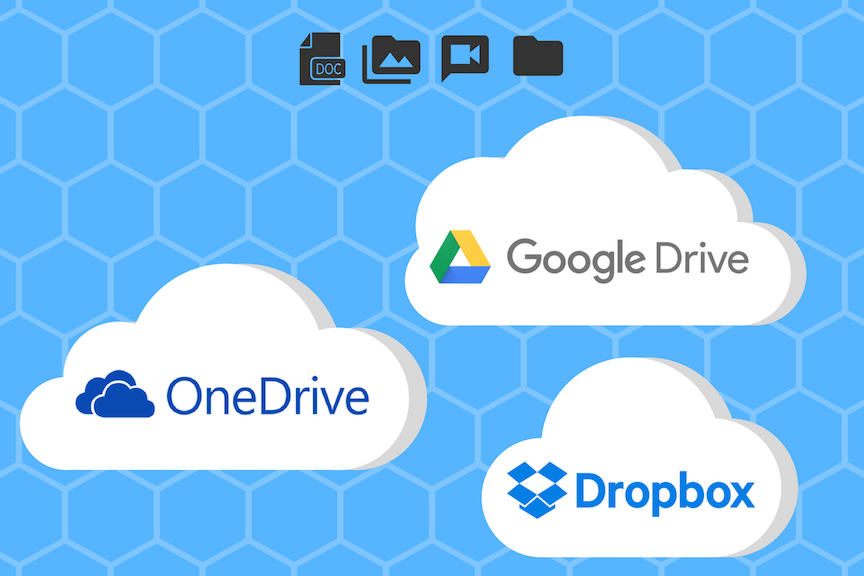 If so, you can also use Zapier to link your cloud storage platform directly to Podcast.co. Doing so cuts out yet another tedious task: uploading the same audio to multiple platforms. By linking your cloud storage to Podcast.co, as soon as you upload an episode to the cloud, it will immediately be pulled through to your Podcast.co account as well. The episode will automatically appear under the "Unlisted" section on your home dashboard. All you need to do is review the metadata and click publish. Simple!