Following a successful 2021, we recently launched Cue Podcasts - a new podcast production company specializing in interview-based and factual narrative-led shows. You can check out our video showreel below:
This new brand will effectively represent the production arm of Podcast.co moving forward.
Over the past 12 months we significantly expanded our production capacity. And we're grateful to have had the opportunity to work on some really exciting podcasts with a diverse range of clients including Halifax, Roc Nation, Utopia Music, The University of Manchester and more.
Given the growth we've seen in this area and to avoid any potential confusion, we wanted to create a clear distinction between our hosting platform (Podcast.co) and our production services (Cue Podcasts).
Cue provides turnkey solutions for those wanting to enter the podcast space. Our services include hosting, audio & video production, consultancy, and monetisation.
Alongside launching original titles published on our own network, we'll continue to partner with established media organisations and talent to produce new podcasts.
In the coming months, we're keeping our focus on our two core specialisms: interview-based podcasts and factual narrative-led productions.
Podcast.co founder and CEO James Mulvany said: "It's a really exciting time to be producing audio, but it's a crowded market, and many podcasts are failing to reach and retain listeners. Our mission is to give our clients a voice that resonates with the right audiences, by making truly remarkable audio that cuts through the noise. We put quality production values front and centre of everything we do."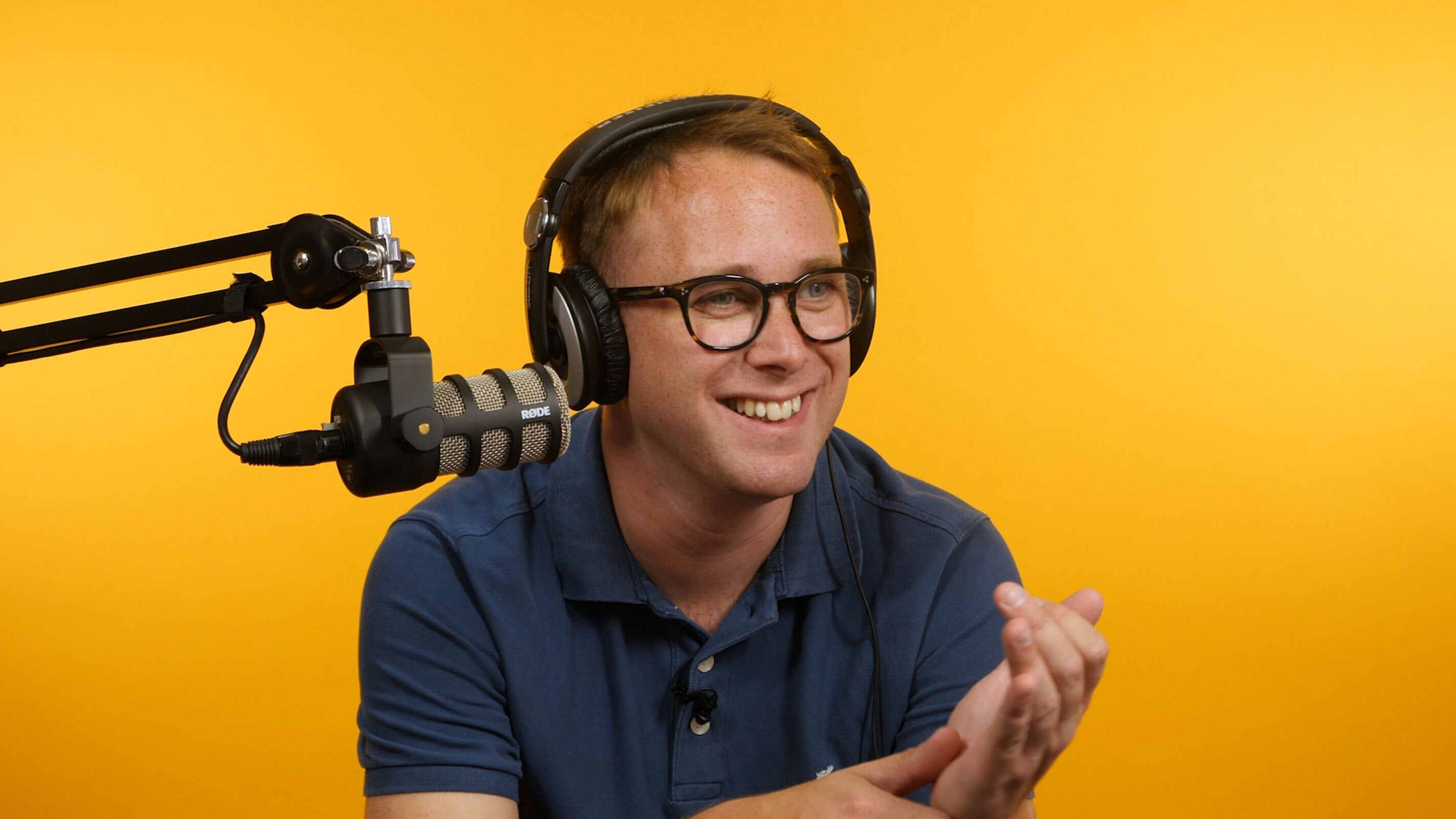 Niall Killeney-Taylor, Cue's Head of Production and former Producer at Red Apple Creative said: "Interview shows continue to dominate the podcast charts. The demand for them is clearly still there. But only when they're well-crafted. And that's where we come in. With more than a decade of experience in online audio, we know how to transform an initial concept into a series of captivating episodes that keep listeners coming back for more.
We're also really excited by the rapid growth of the longform narrative podcast format. In 2021, we worked with Sharmadean Reid MBE, founder of The Stack World, to produce The First Three Years - a thought-provoking exposé unpacking the challenges childcare presents for working mothers all over the UK. We love telling complex, characterful, and meaningful stories like this one, and look forward to sharing more narrative-driven audio in 2022."
From our beginnings in Manchester, Cue is now a global company with studios and production partners around the world from the Netherlands to New York. Driven by a growing team of talented podcast lovers, we're building a flourishing content ecosystem that helps push the entire industry forward.
Watch this space for our latest releases in 2022!