Once you've built up an audience for your podcast, you might want to start thinking about ways to make a bit of income from your podcast. After all, then you can use that money to improve the podcast even more! Here are just a few useful ways you can make money podcasting.
10. Sponsorships

The most popular way of making a bit of profit is to try and get a company to sponsor your podcast. This may include, including them in the intro to your episode, "This podcast is brought to you by….", giving them a shout out in the middle of your podcast, and including links to their products or services in your show notes. In return, you get a set payment from them to have this going on for a month at a time.
IMPORTANT: Make sure the companies you approach for sponsorships offer a product or service that is relevant to your listeners. Then it's easy for you to explain why they should sponsor you, and your listeners will be far more interested!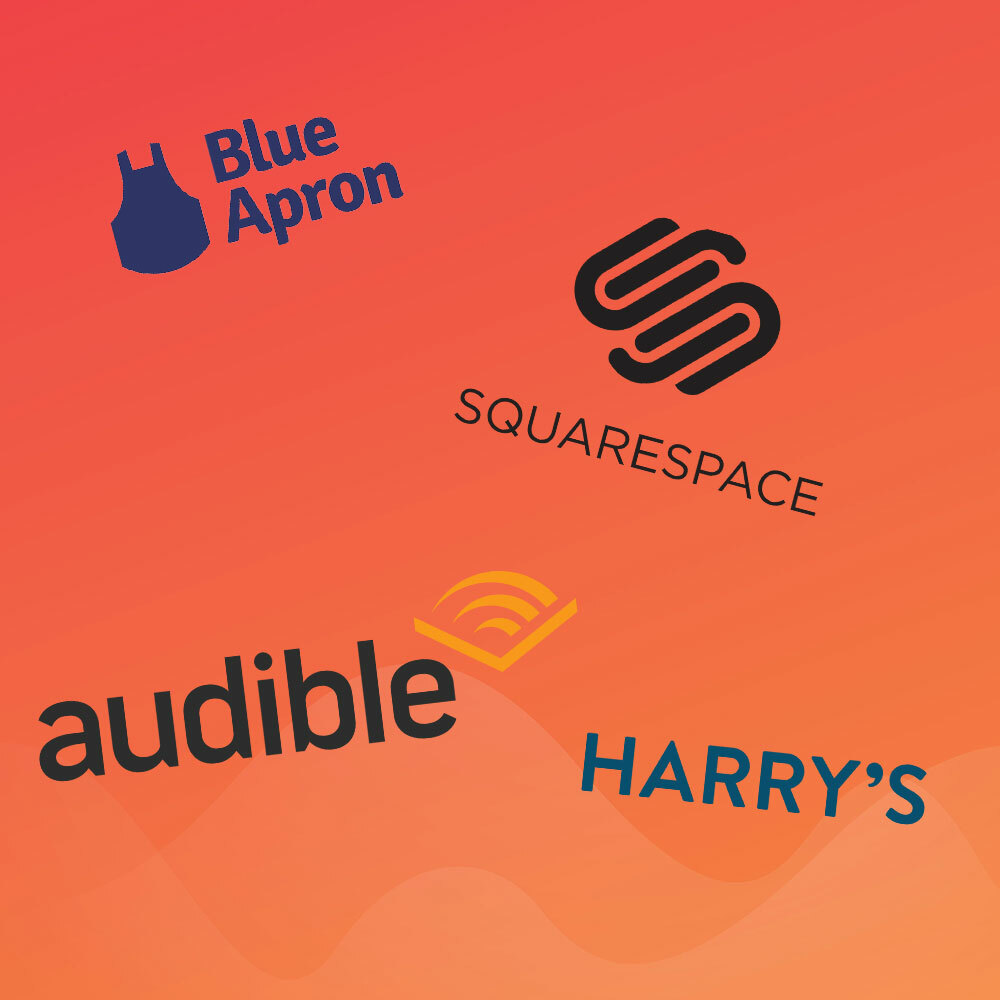 9. Affiliate Marketing
Remember hearing those adverts on podcasts where the host gives you a discount code or discount web address to go to for something? That's Affiliate Marketing! You will get given a code or URL to give your listeners, and every purchase that is made using that URL or code, you get a cut of the money too. They get a cool product, you get a bit of money; It's a win, win!
8. Find Your Niche
Try not to do a podcast on a very wide subject area. You'll get a stronger, more loyal audience if you focus on a more specific subject matter, and you get less competition for sponsors, and better targeted advertisements on social media. Again, a win, win situation!
7. Valuable Content
If you make sure that the content you're putting out is the very best it can be, your listeners will be more than happy to pay for it, which we'll get on to a tiny bit later! They will also be happier to leave reviews for your podcast and recommend it to friends, thereby growing your audience, and making it easier to approach companies!

6. Sell Your Content
Try setting up a paywall for your podcast. For example, the The Ralph Report, publishes a free episode every Monday, then if you pay $3 per month, you get access to the other four episodes in the week! It sounds a bit mad, but it works! The Ralph Report was actually one of the highest earning podcasts in 2018.
5. Create Events for your Podcast
Create meetup events for your listeners to come meet you and each other! These are cool because not only do they get to meet their favourite podcast host, but they also get to meet each other and make friends within the community. Also, you get a chance to interact with your listeners, hopefully giving you a clearer idea of what they would like from your podcast.

4. Selling Merch
Speaking of t-shirts and stickers, selling merchandise is a good way to get some money together for your podcast. Come up with a design, or even just have the logo of your podcast printed onto hats, shirts and more, then sell these in a shop on your website. There are plenty of places online that offer printing services so have a look around and find the best one for your needs!

3. Courses
You probably know your chosen niche area pretty well, so why not teach other people about it? Set up some paid courses on your website, or offer live coaching for companies. This way, you get to teach other people about an area you're passionate about, and you get to make some money while doing that. Speaking of courses, have you checked out our Podcasting Crash Course yet?
2. Grants
Unorthodox, but some countries actually offer grants for podcasters or broadcasters who are using their platform to benefit the country or area somehow. Write yourself a proposal, check things out and see what you can find, but generally, these are extremely hard to find.
1. Donations
Patreon! We've all heard podcasters mention this. If you set up a Patreon for your podcast, your listeners will be able to subscribe to donating a small amount of money to your podcast every month. Usually, they get something for it depending on how much they donate, like a sticker pack, t-shirt, or a shout-out.
At Podcast.co we've kept things simple so you can make money podcasting. Using Patreon and PayPal, you can now accept donations for your podcast. Create an account to monetise your shows and turn your passion into a profitable business 👇