The folks at our production arm Cue have been busy working on Bang the Drum, a brand new business podcast covering a range of topics that encourage business growth, highlight broad business challenges, and provide practical advice for SME business owners and entrepreneurs.
This podcast marks Cue's first collaboration with Azets, the international outsourcing, compliance, and advisory group. Azets supports some 120,000 clients through its network of more than 7000 people in 165 offices across Europe.
Hosted by Emma Sheppard, a respected journalist for the Guardian, The Times, the Financial Times' Sifted Magazine, and others, the series consists of 12 episodes with new ones set to be released every three weeks.
The first episode ("Cash is King") is available now, and looks at what SME businesses can do to protect and strengthen cash flow amid some of the toughest economic challenges many have ever, and will ever face. From there, the following episode analyses what tools and technology is available to SMEs, and how it will help them stay on top of their finances and business responsibilities. Other topics discussed will include the positive change that comes with integrating diversity and inclusion strategies, how to grow your workforce, and how to manage different cultures.
Bang the Drum is available to stream on all major podcast platforms (including Apple Podcasts and Spotify), and was produced in partnership with Cue Podcasts - a UK-based production company specialising in branded podcasts. The team at Cue have previously worked with SailGP, Roc Nation, VICE, Samsung, Halifax, and more.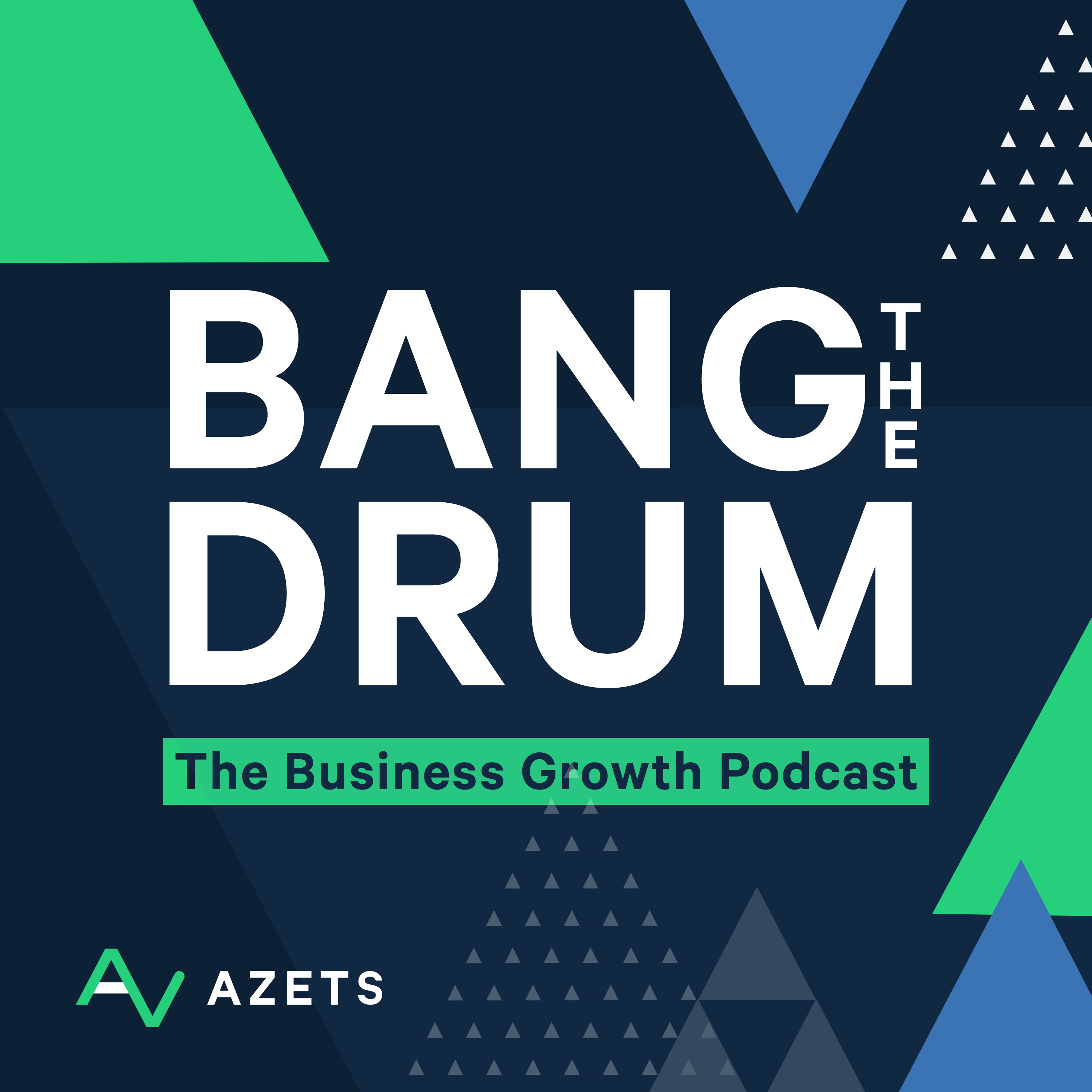 Shaun Staff, Head of External Communications at Azets said: "We developed Bang the Drum in recognition that SMEs are often underserved and undervalued, despite providing economies with a healthy supply of new skills and ideas that make marketplaces more dynamic. We work with ambitious companies and business owners every day and wanted to create content that can be enjoyed by the SME community and aspiring entrepreneurs everywhere.
"Bang the Drum tackles broad business issues and offers practical insights from business leaders that can help listeners on their own growth journey. We're excited to welcome so many industry heavyweights as guests on Bang the Drum, alongside our esteemed host Emma Sheppard and Azets specialists from across Europe."
Niall Killeney-Taylor, Executive Producer on Bang the Drum and Head of Production at Cue Podcasts, said: "We are thrilled to be working with the Azets team on this brand new podcast series. One that we know will challenge big topics and hopefully lead the listeners down a path of discovery and ask many questions the SME community needs answering."
Azets is an accounting and business advisory firm, with over 7000 partners and experts helping to serve businesses and their workforce, whether it be saving time, working smarter and hitting targets.