Creating a professional podcast studio is not as difficult as you might think. If you have the right space, equipment, and know-how, you can put together your own podcasting setup. We got the chance to build podcast studio from start to finish, so we thought we'd share our journey and what went into crafting this professional setup.

Equipment Used
Hire the Professional Podcast Studio
At Podcast.co we're lucky to be working with The Federation to offer podcasters the option of hiring out the podcast studio. Based in Manchester UK, the co-working space is an open community of digital business with awesome facilities. For more info and to hire out the studio, then click the button below.
Location
This weird looking mirror box is the podcasting studio: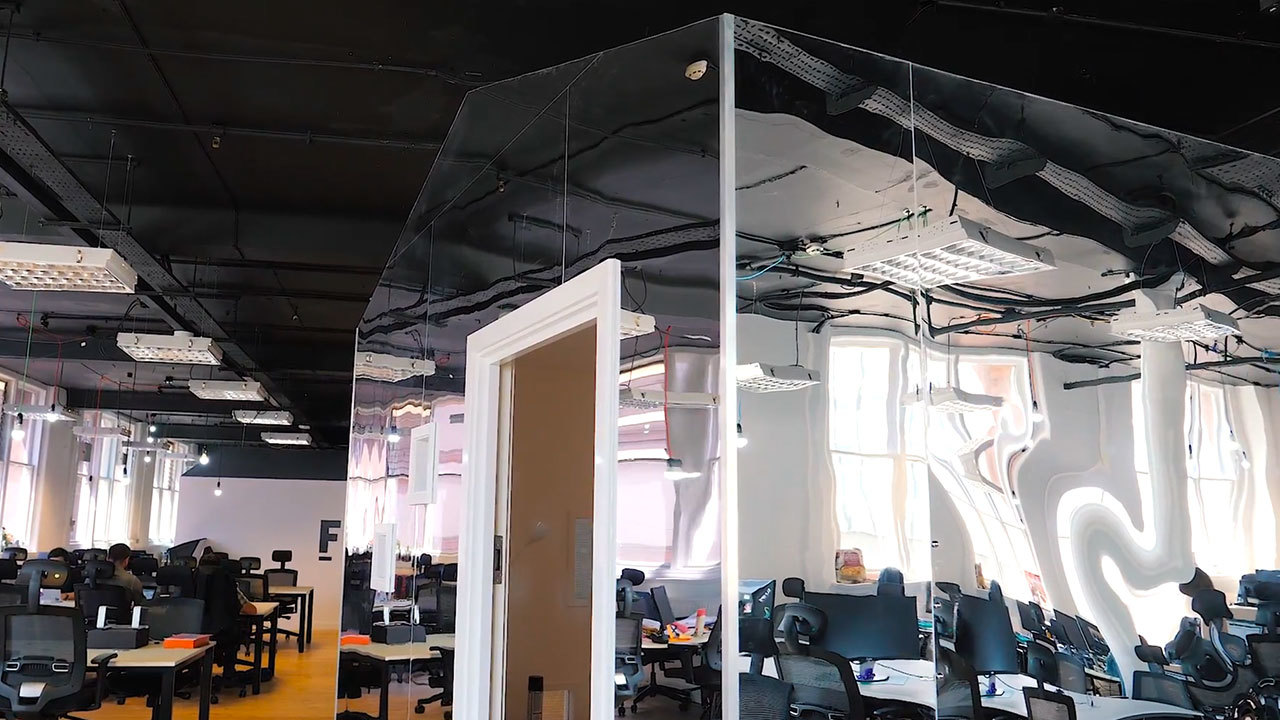 It's around 3 metres long, by 3 metres wide. Just enough space for a professional podcast studio setup. It's located in the heart of The Federation building with loads of busy people chattering nearby, which is why we need the proper audio equipment, acoustic panels to treat reverberation, and furniture.
Furniture
Initially, the studio didn't have anything inside. A quick trip to IKEA soon fixed that! With 2 high desks and a bunch of high chairs, the furniture is ideal if you want to sit down or stand-up during your podcast.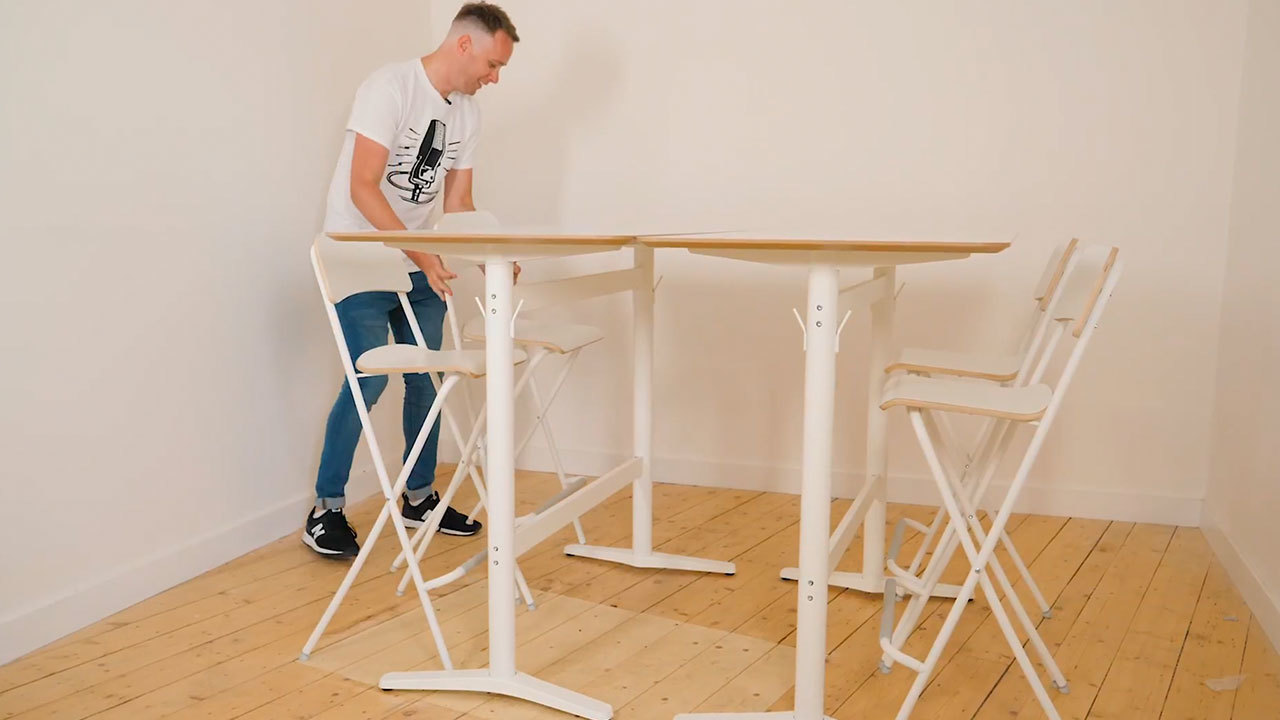 If you're interested in going for a similar approach with your studio, then you can buy the desks here and buy the chairs here.
Acoustic Panels
No matter how much furniture we pack into the studio, there's still going to be a slight echo. Using acoustic foam tiles (and adhesive glue to stick them on), you can minimise sounds bouncing off walls. For our professional podcast studio, we put these as strips along the side walls at head level to reduce audio reverberation (which is a fancy way of saying "less echo-ey").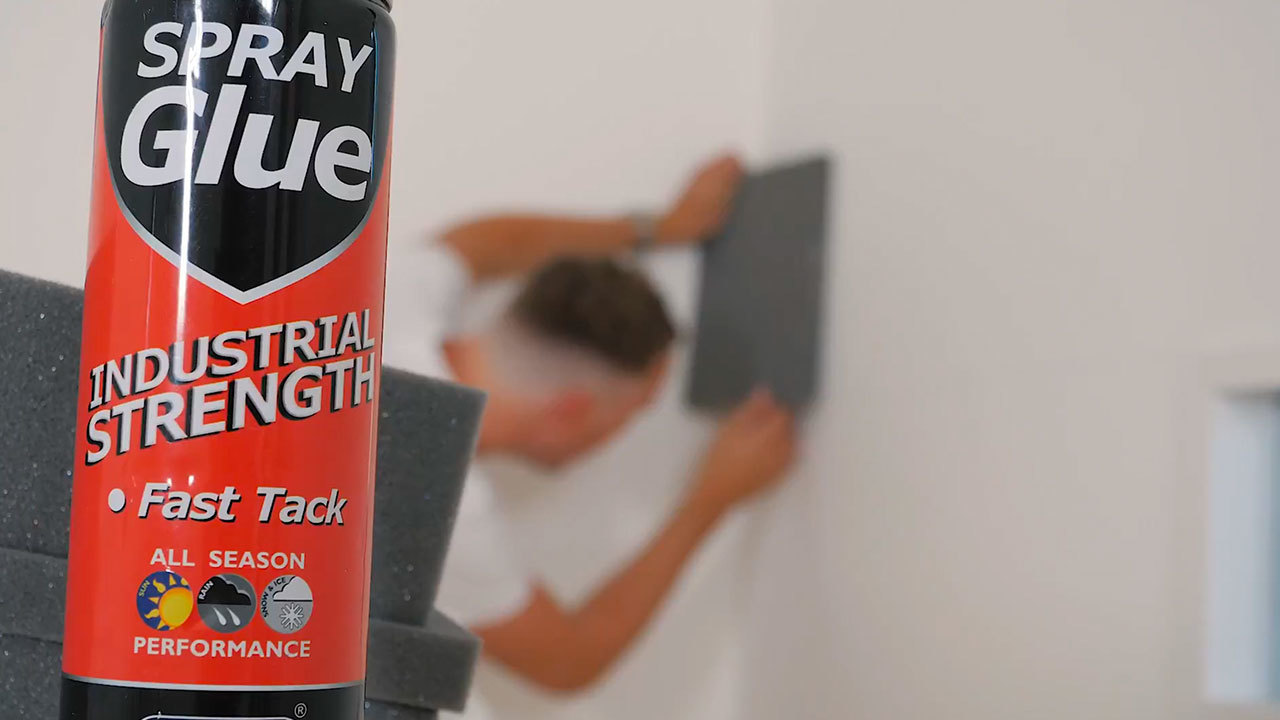 Foam tiles are fairly cheap and come in packs - you can buy these on Amazon USA or Amazon UK.
Audio Equipment
Now for the best bit! For our setup, we went for an iMac as it's portable, doesn't require a desktop tower so it saves on space, and has the software we need to record podcasts.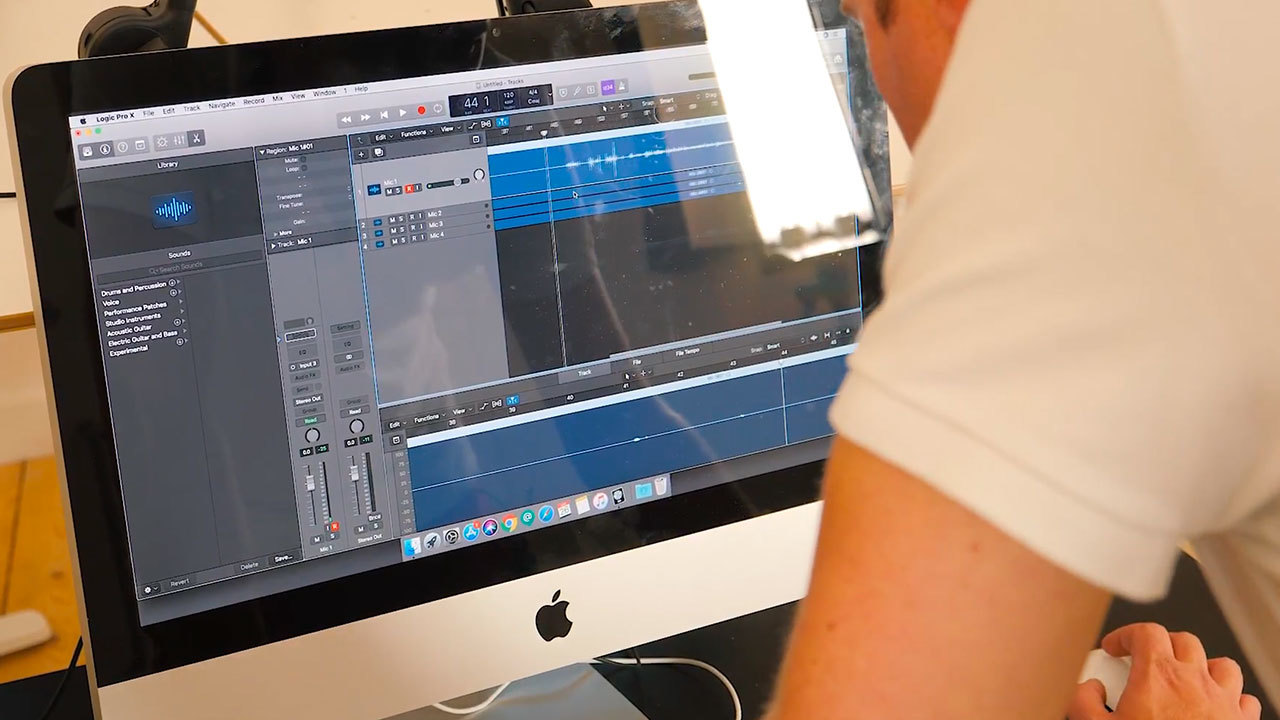 iMacs are quite expensive, but worth the investment. Buy an iMac on Amazon USA or Amazon UK.
For the microphones, we've selected the Shure SM7B. These are like the Rolls-Royce of podcasting microphones! Legendary podcasters like The Joe Rogan Experience use these for their main presenters and several guests.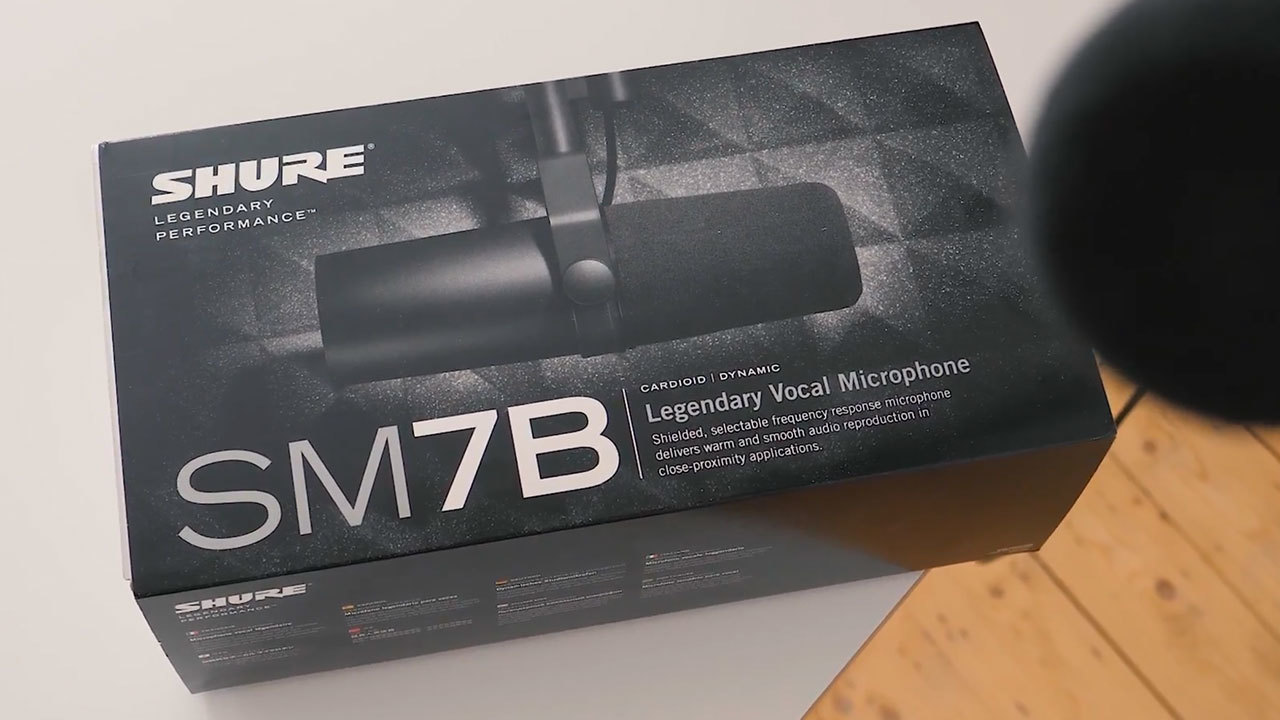 The reason why these are so popular is that they're easy to move around and have an awesome frequency response which reduces background noise for easy post-production. For our podcast studio, we've got a total of 6 SM7Bs (which come in handy for large groups). Buy the Shure SM7B microphones on Amazon USA or Amazon UK.

Microphones wouldn't be complete with a good boom arm. The K&M 23860 are excellent additions to any professional podcast studio as they're easy to position for sitting or standing positions.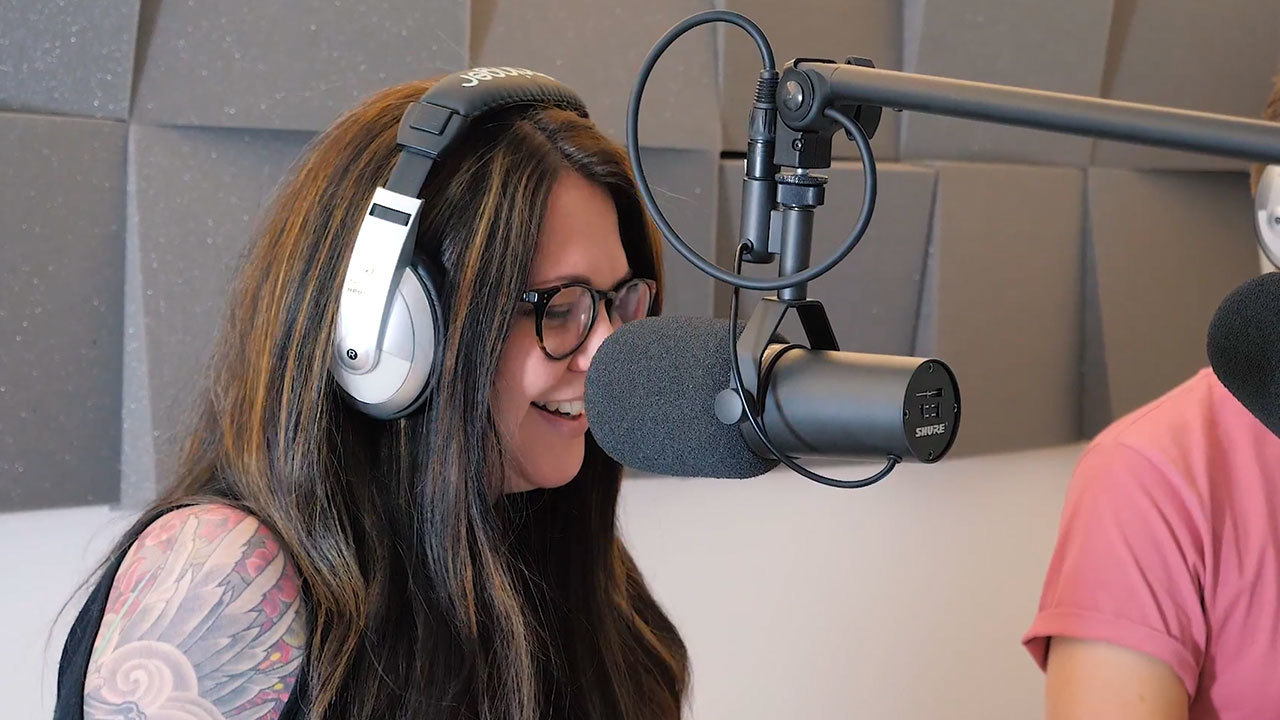 If you're a fan of clean desk spaces and cable-free audio equipment, then these are for you. Buy the K&M 23860 on Amazon USA or Amazon UK.

Where would a studio be without a good pair of headphones? The Behringer HPM1000 are an ideal fit as they're comfortable to wear for long periods and affordable to buy in bulk.
As you'll be listening to yourself and other presenters during your recordings, it's important to get a good pair of headphones you feel comfortable with. Buy on Amazon USA (HPM1000 unavailable, but the HPS3000 is similar) or Amazon UK.
On the business side of things, the Podcast Studio is using the PreSonus Studio 192 audio interface to manage all the microphone inputs. As it's a digital interface, microphone volume levels, gain, and tweaks can be made on the PreSonus.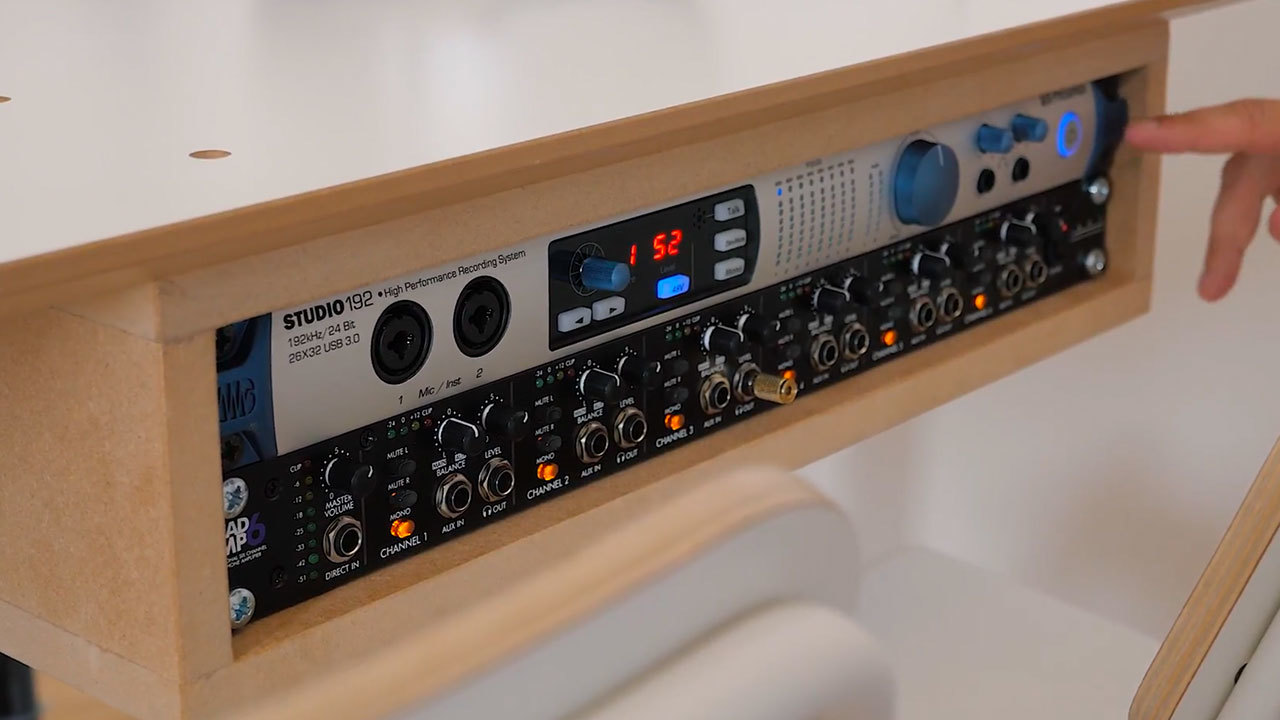 Most podcast setups tend to have a huge mixer to control all the different input channels. The Studio 192 does away with that in a compact and easy to use box to manage several microphones. Buy on Amazon USA or Amazon UK.
Every presenter needs a pair of headphones, but if you've got half a dozen people then it can be quite tricky to manage and route audio to the right place. Luckily, the ART Pro 6 headphone amp allows up to (funnily enough) 6 headphones.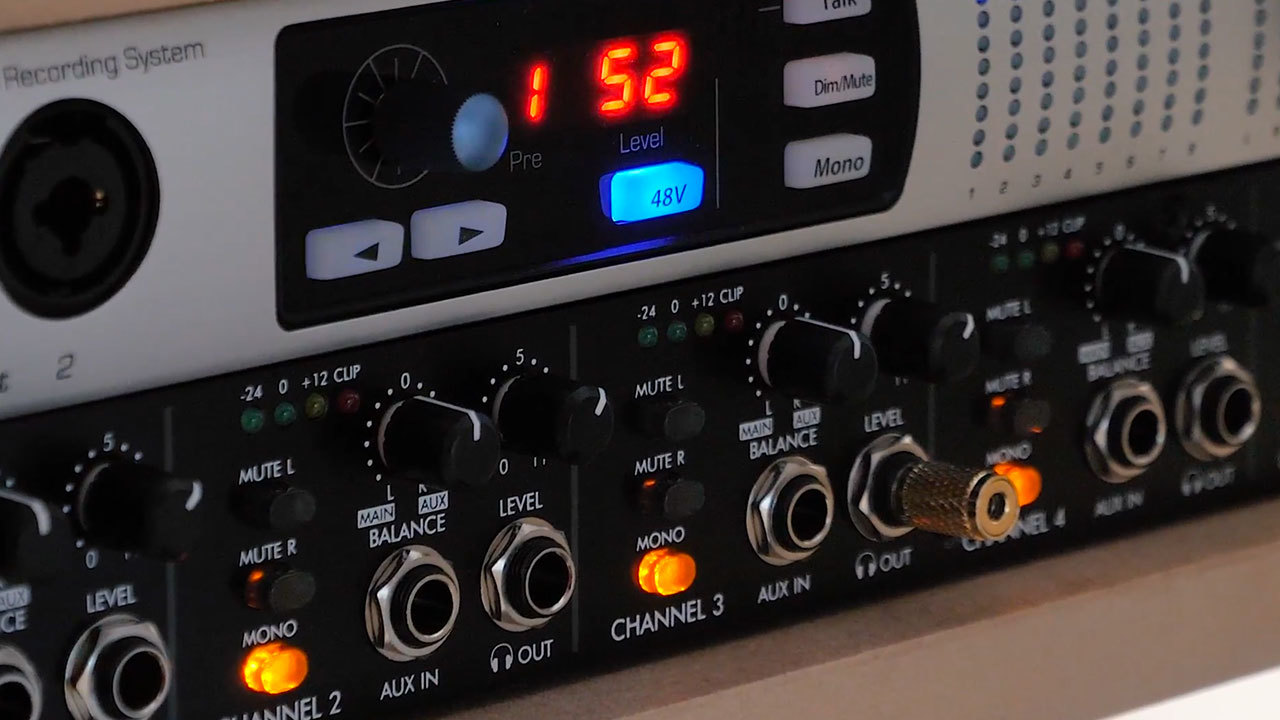 Monitor several presenters and guests with a headphone amp designed for multiple guests. Buy on Amazon USA or Amazon UK.
Loads of people are already using the professional podcast studio we've put together. Podcasters by themselves, with a producer, or groups have already made the most out of the setup.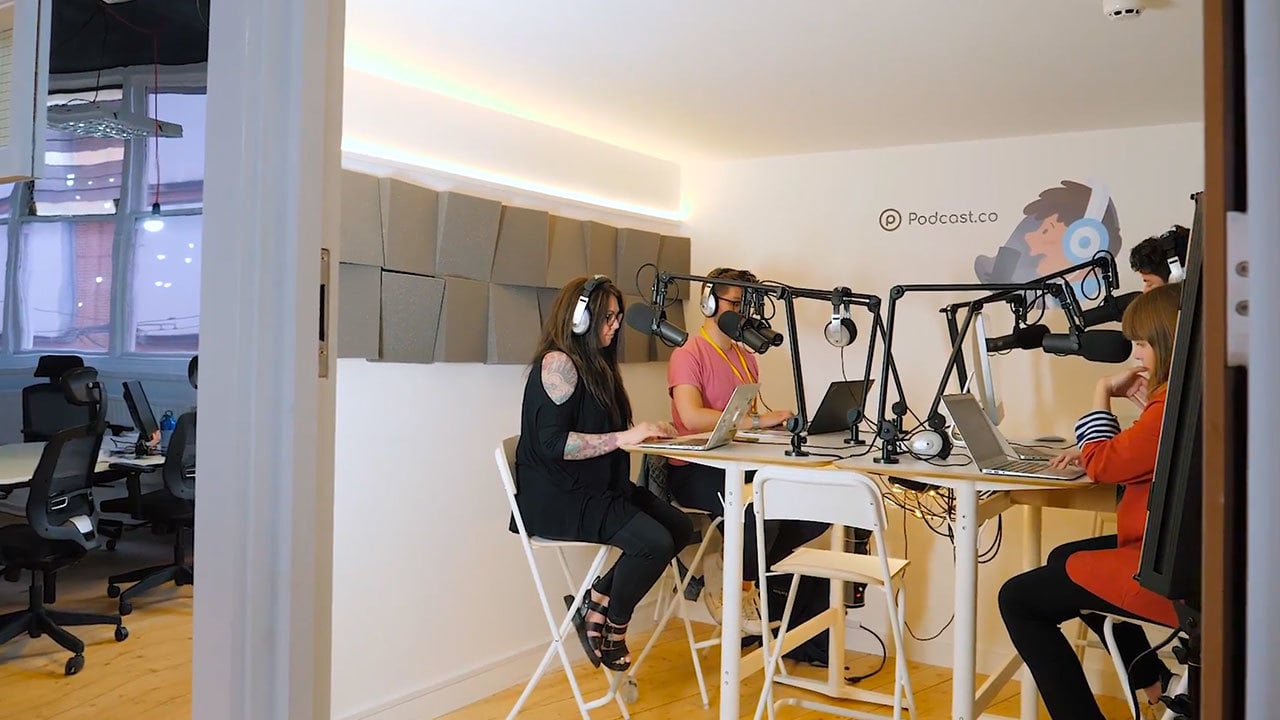 For example, The Tech for Good podcast books out a weekly slot at the studio to get together and record episodes. They regularly focus on how technology is bringing social change and how that's affecting our lives. Have a look behind the scenes at how the team are using the podcast studio to record their episodes.

Additions
That's not all folks! As times go on, we've tweaked the studio based on your feedback. We've added a small table for a producer to monitor recordings, some overhead lighting to brighten up the studio, and some under the table lighting to add a bit of pizazz!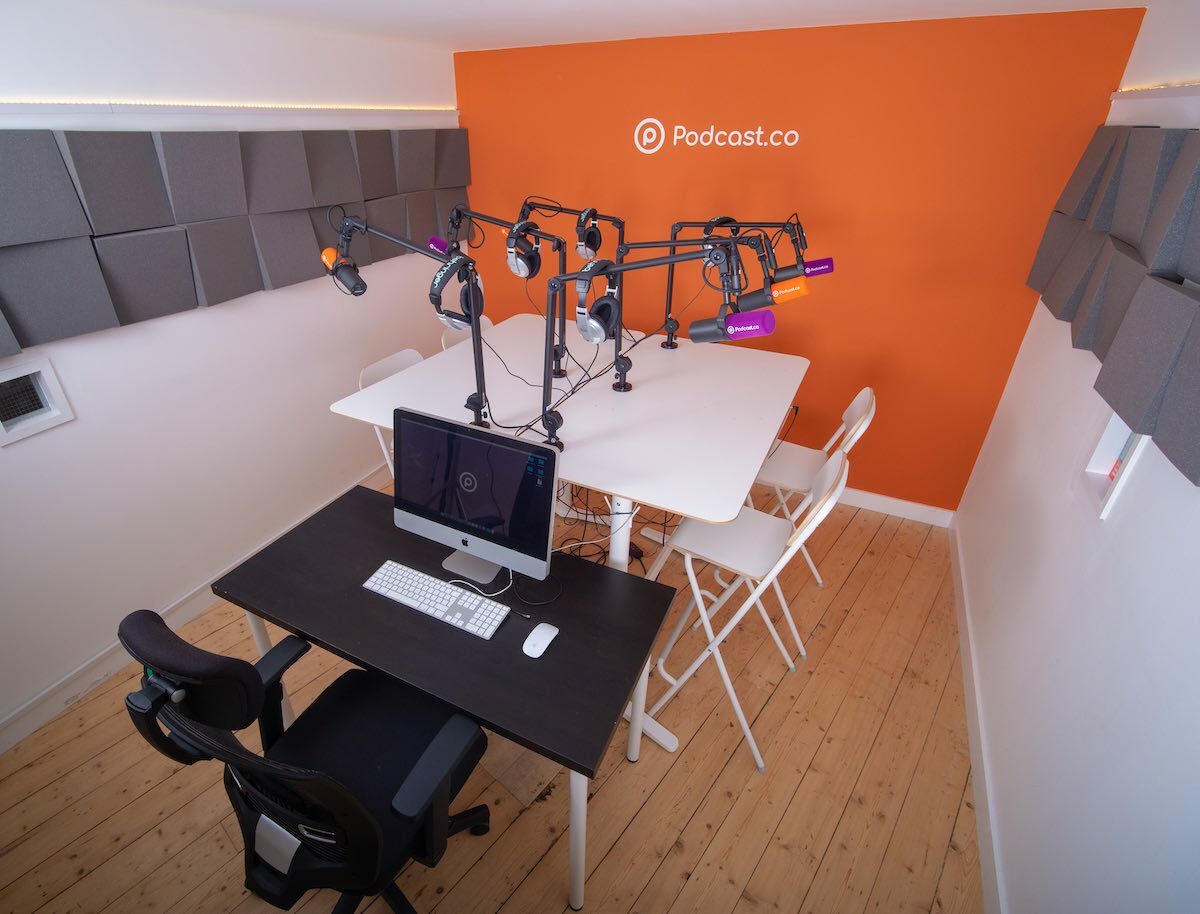 Hire the Professional Podcast Studio
If you're based in the UK and want to rent out this space, then you can! Our friends at the The Federation offer podcasters an awesome facility to relax, whilst we provide you with the setup to record your podcast. For more info and to hire out the studio, then click the button below.