Our production arm, Cue Podcasts, has partnered with Reform Radio to offer professional and affordable podcast studios in Manchester.
Reform Radio offer two fully-equipped podcast studios and a state-of-the-art filming space in Manchester city centre, where podcasters of all experience levels can record at their best.
With packages for both audio and video recording, we offer everything you need to achieve your podcasting and content creation goals.
Record With Professional Producers
All bookings are available with a professional producer to run the recording desk and show you how everything works before the mics get switched on. So if you're new to recording, you don't have to worry about any of the technical stuff.
However if you've got more experience and you'd prefer to hire the studio on its own, you can bring your own producer along to operate the recording desk. Kitted out with top-of-the-line equipment, they'll have everything they need at their fingertips in the control booth.
Note: While the two podcast studios are available for hire without a producer, the filming space is not. A producer will be present to record any video podcasts.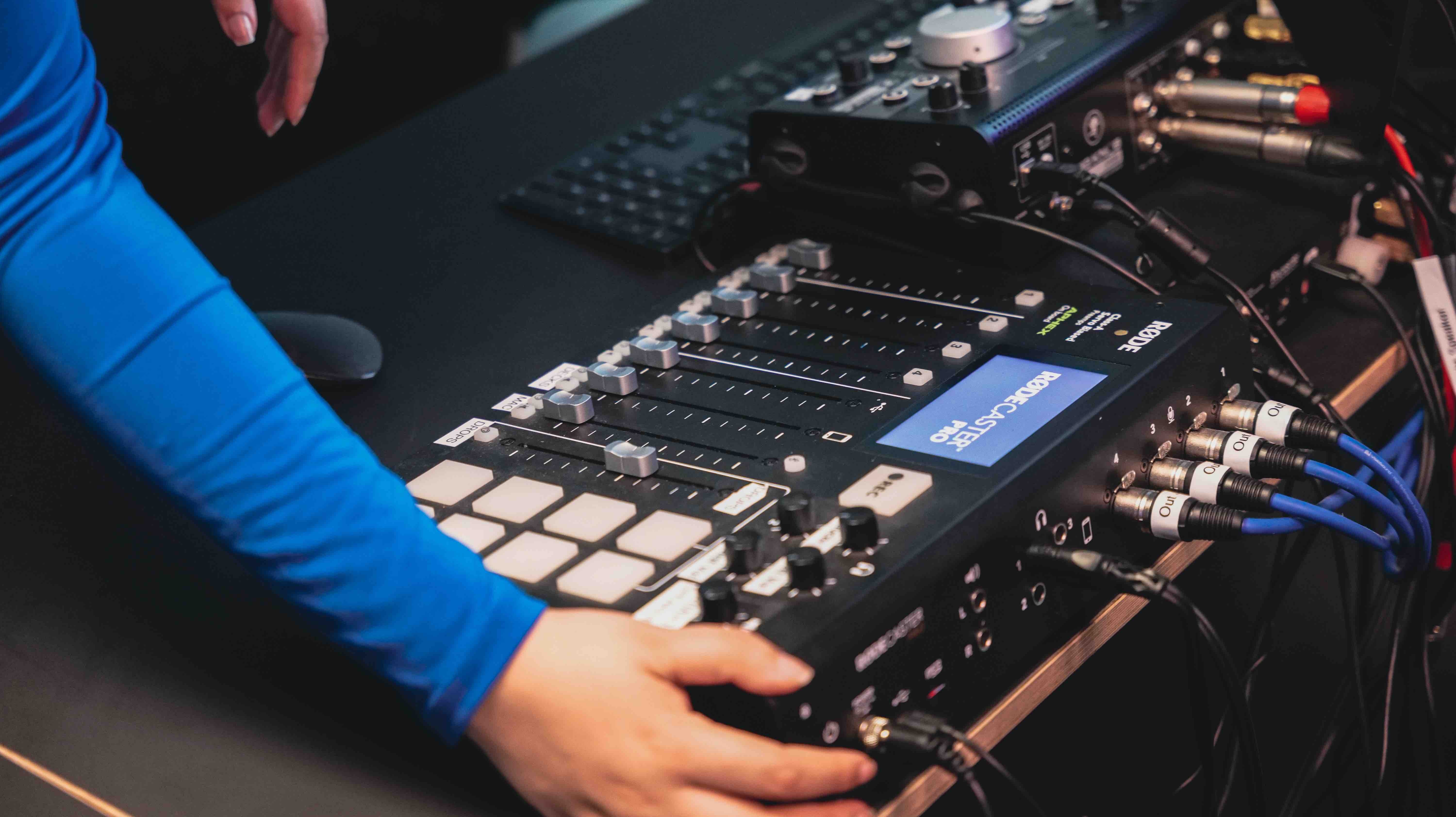 Manchester City Centre Location
Located just a few minutes walk from the Science & Industry Museum, the studios are easy and convenient to access.
Equipment & Facilities
The two podcast studios are fully sound-proofed and air-conditioned, with a professional mixing desk. Remote calls can be made via phone or video platforms (Zoom, Riverside, Zencastr, etc)
The larger filming space can comfortably fit up to 10 people with adaptable background sets making it perfect for recording video podcasts, panel shows, and roundtable discussions.
Studio-quality mics (including the RODE NT1A & Shure SM7B)
Lav and shotgun mics (available on request)
Professional camera hire
Mixing desks
Studio lighting
Projectors
Wall-to-ceiling TV wall
Live streaming capability
DJ Equipment
Tea, coffee, and snacks
Podcast Studio Image Gallery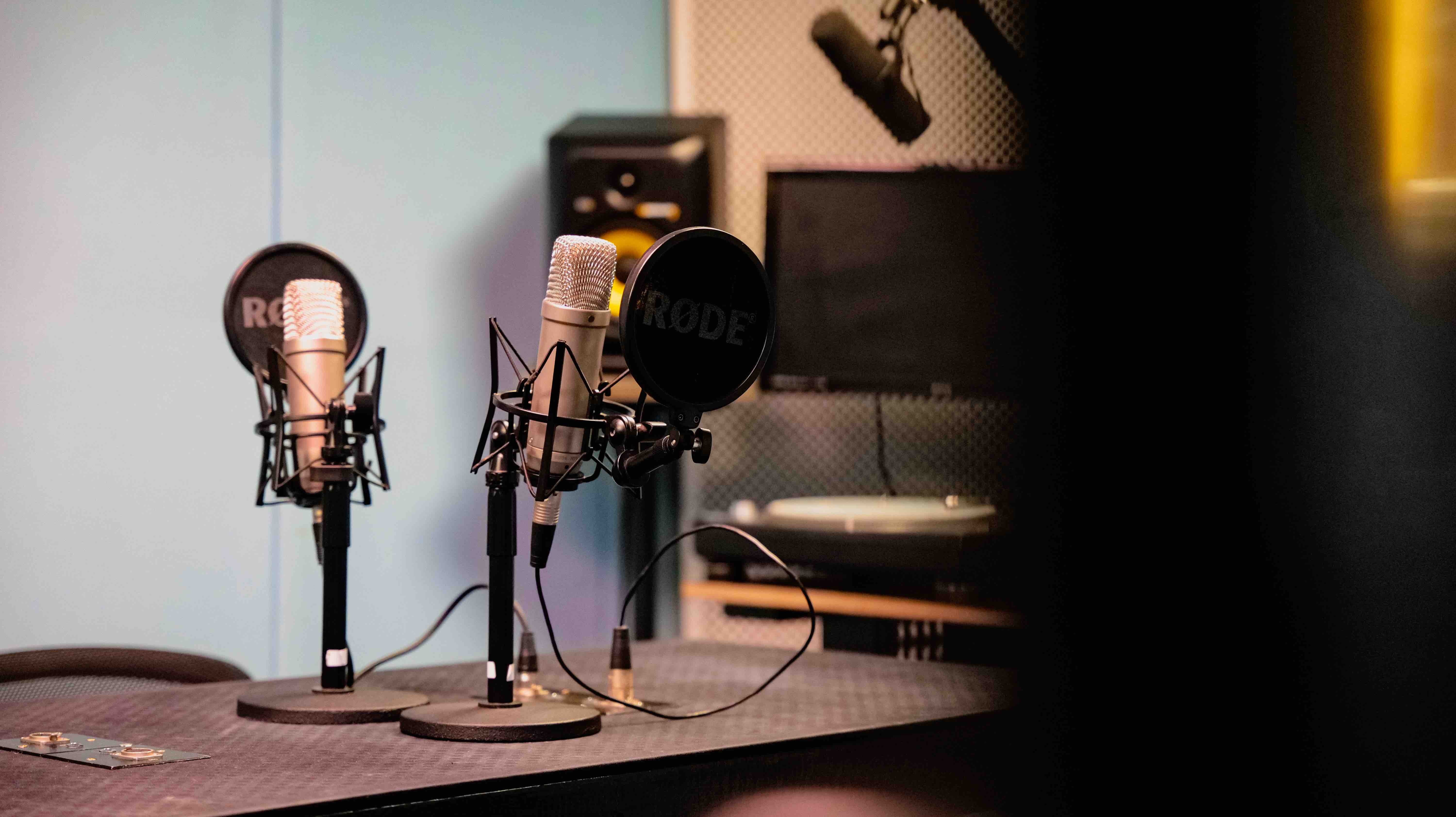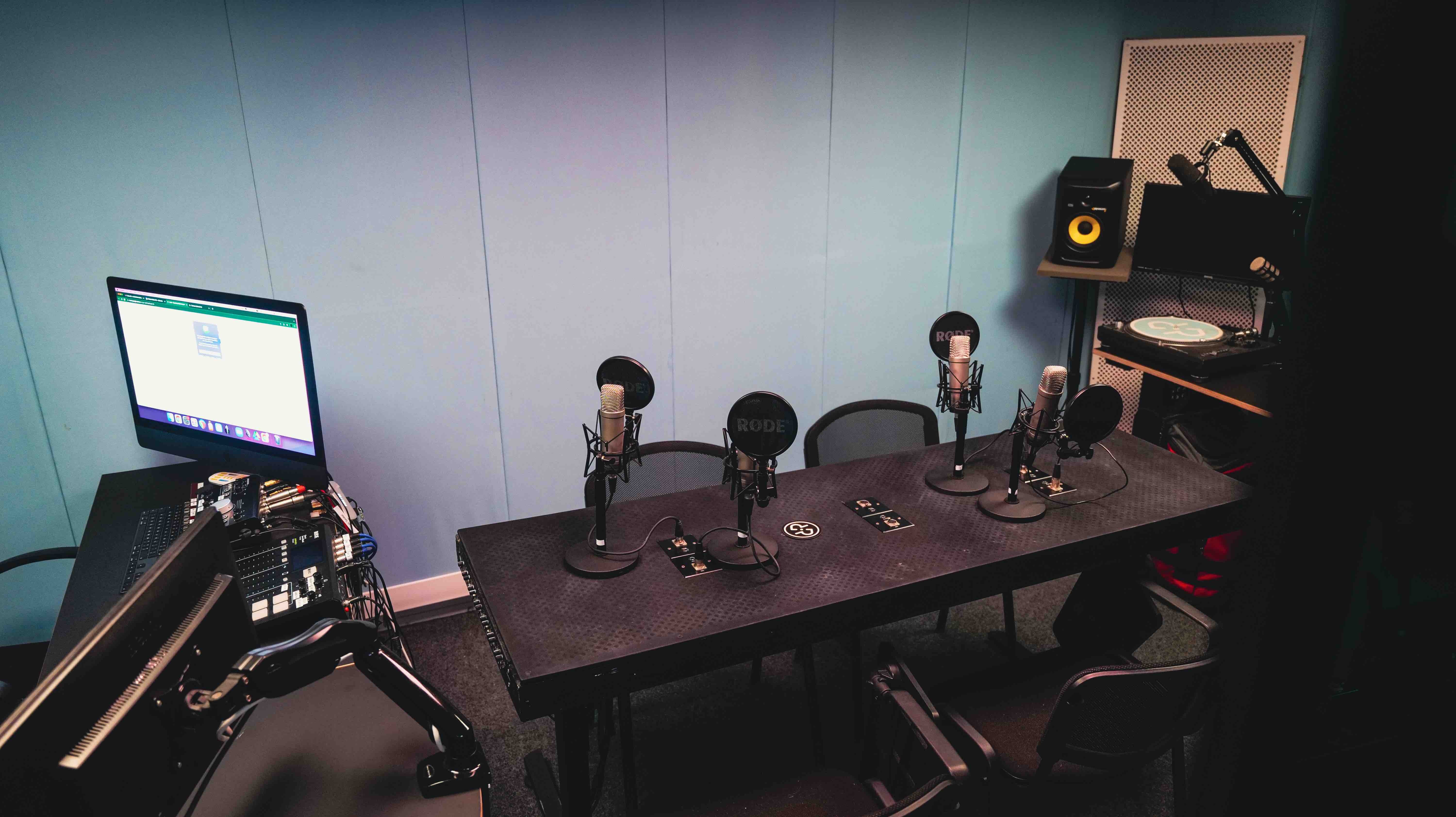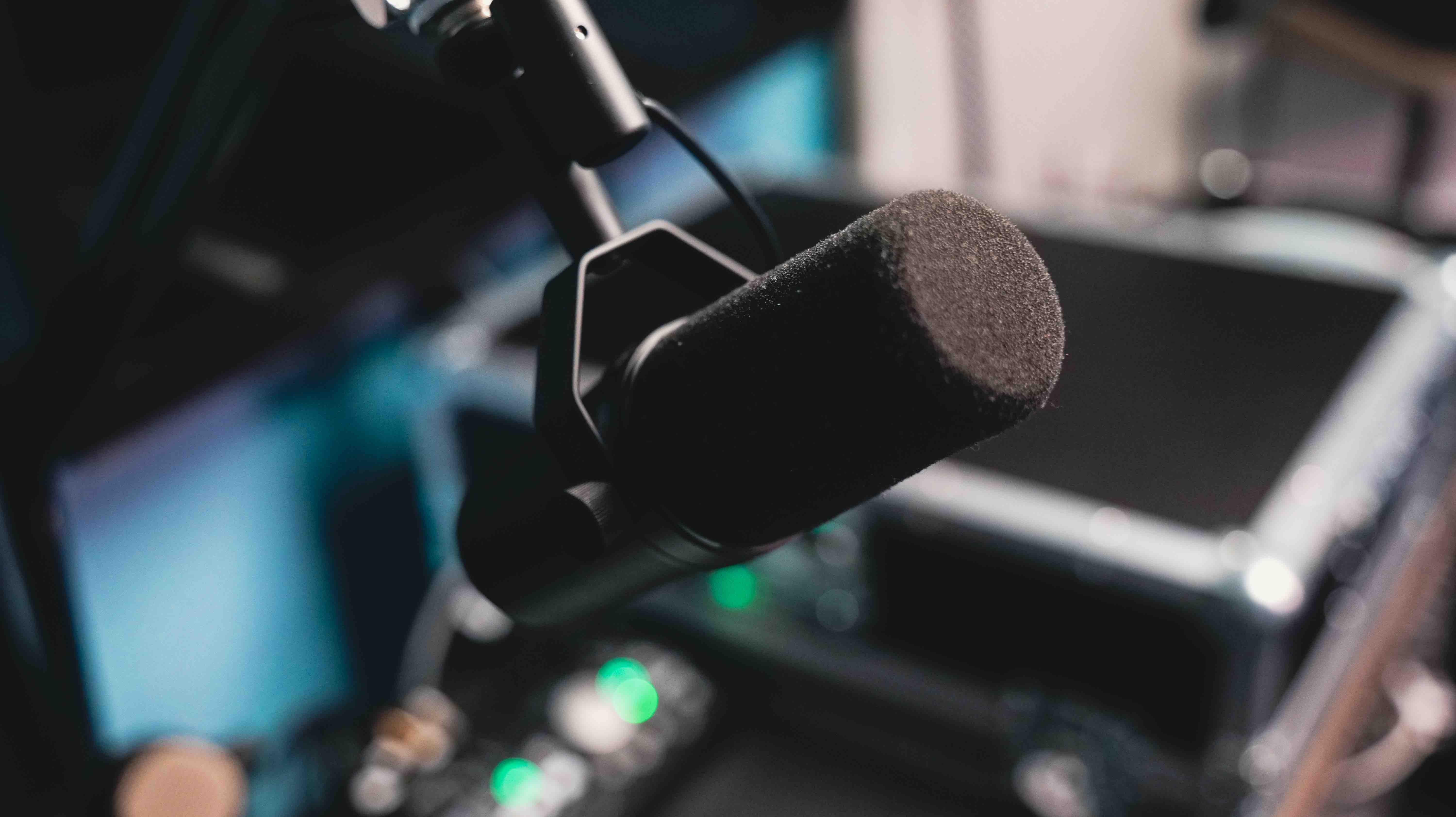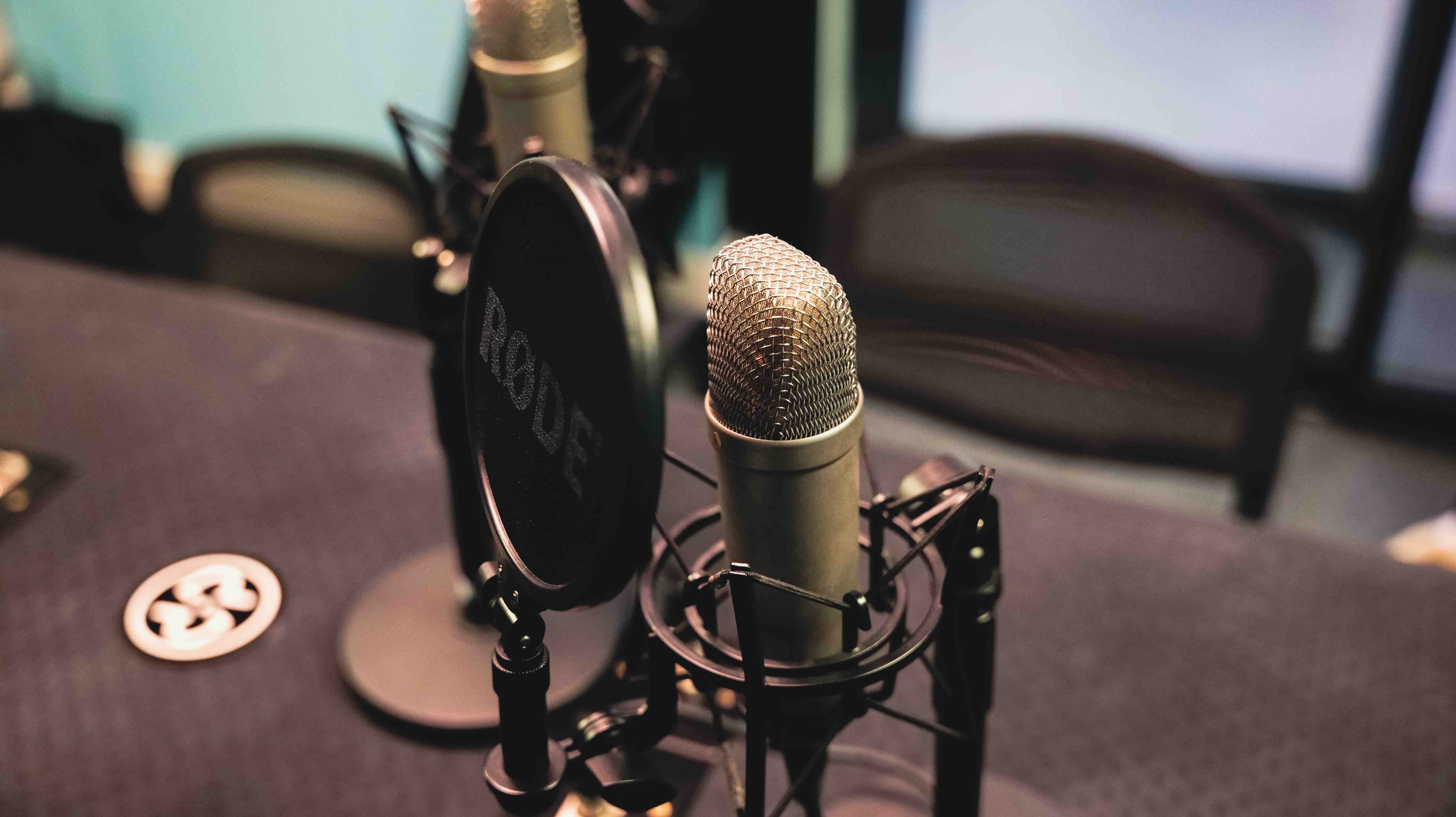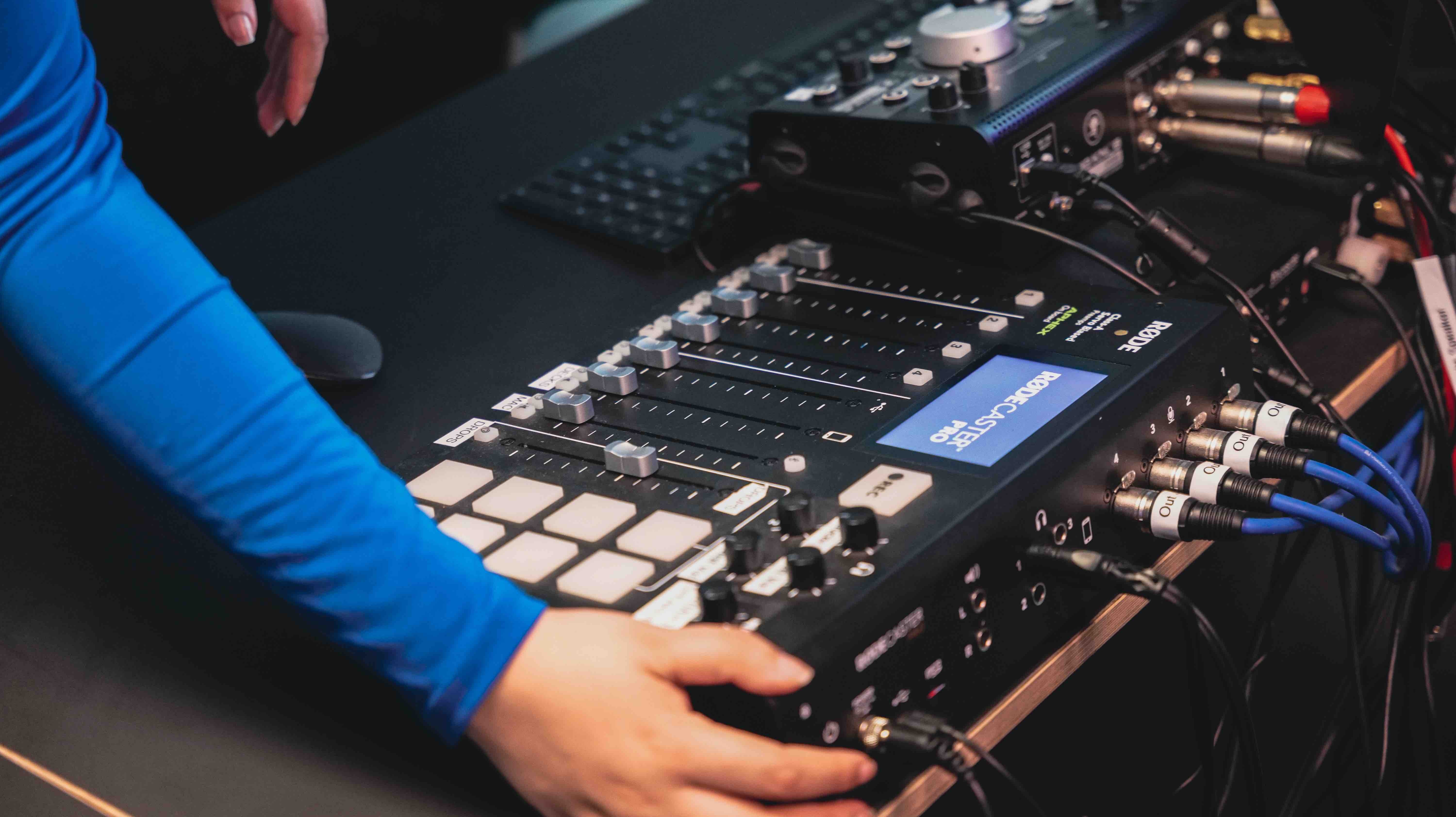 Rates & Pricing
Hire costs vary depending on requirements, starting at:
Audio only (without producer) - £60 / per hour
Audio only (with producer) - £120 / per hour
Audio & video (3 camera setup, with producer) - £250 / per hour
Got any questions? Talk to us about the studio, studio processes, or if you have any special requirements. Simply hit the button below to chat to us.