If you're looking for good podcast audio interfaces for your microphone, then we've got you covered! If you're a podcaster, audio engineer, or anything in between, then you're probably looking for the best one for your setup. Here's a quick overview of what audio interfaces do, why you might need one, and a few of the best we've found so far.
What is an Audio Interface?
An audio interface is a hardware device that manages the inputs, outputs, and sound processing of your audio equipment. A typical audio interface looks like this: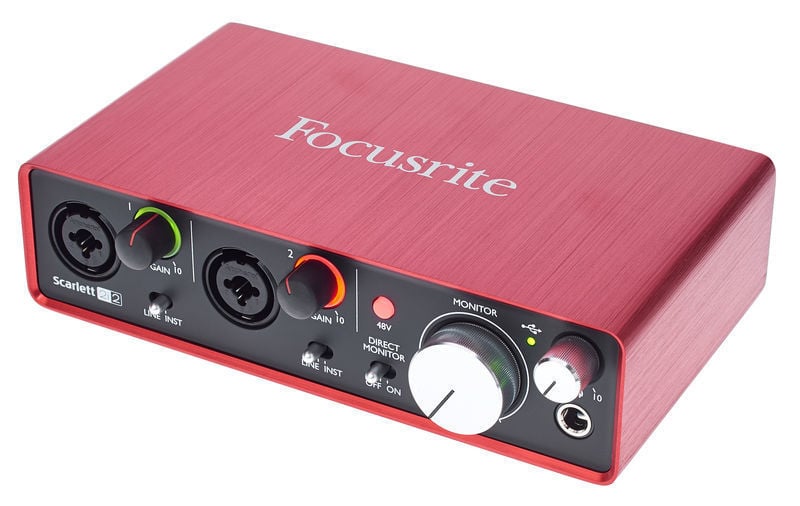 An audio interface converts acoustic sound. For example, it takes your microphone's analogue signal and converts it into a digital signal that your computer reads and processes. The same thing happens for any XLR input device like a keyboard, guitar, and so on.
Why You Might Need One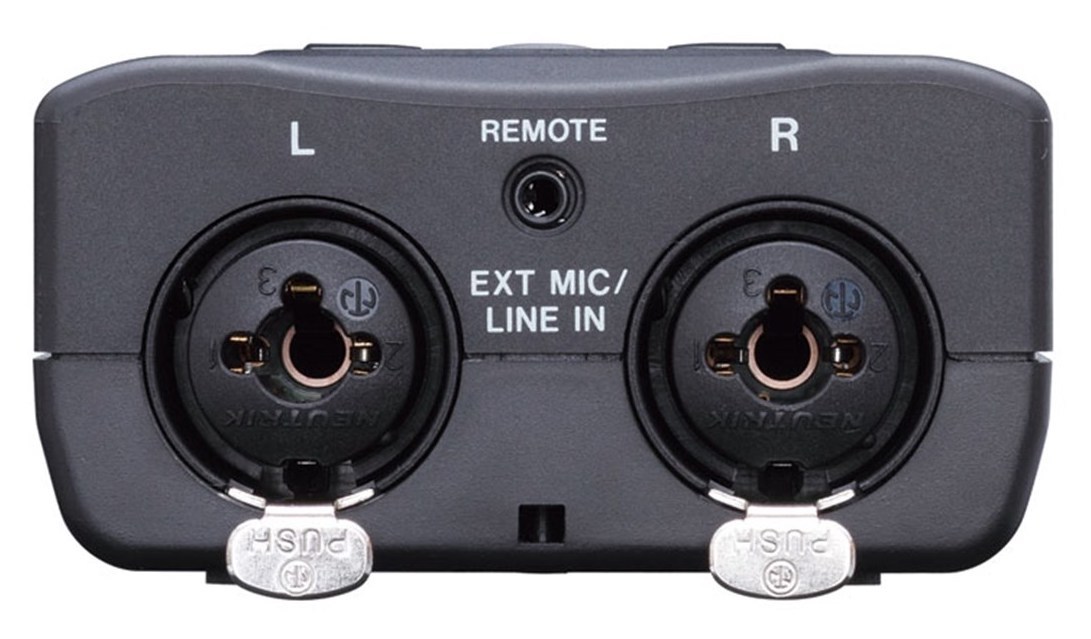 Microphones and other different types of audio equipment often use XLR inputs. Devices like this need audio interfaces to convert the signal (unless you're using a USB device, then it's not needed).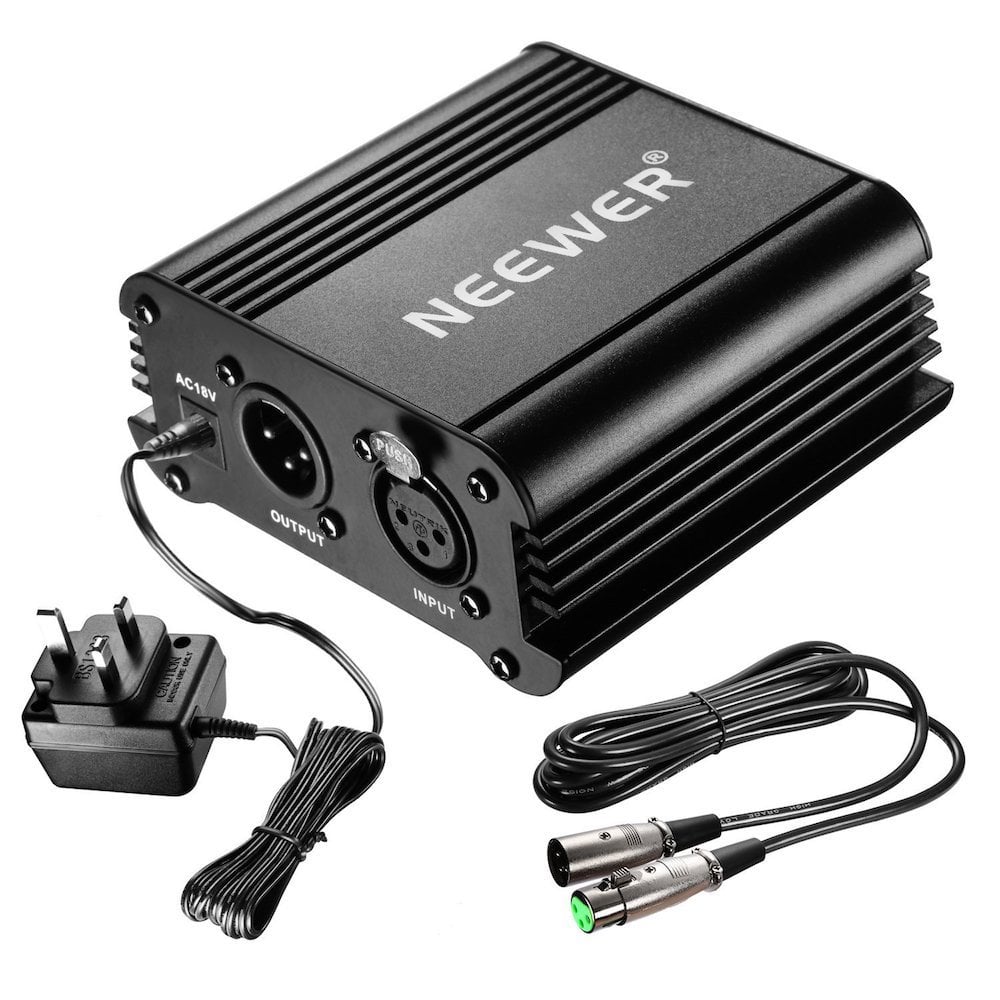 Sound cards that come built into computers aren't equipped to perform the types of high-demanding sound processing from your audio equipment. For example, higher quality microphones require more power to convert the signal and power it up to line level (which is the correct volume level). This is known as phantom power, it's a way of giving your equipment enough power to function. Audio interfaces usually come with this tool built in, so it's just a button press to enable for your devices.
What to Look for When Buying a Podcast Audio Interface
If you're coming into this completely fresh, then chances are you don't know the types of things you need to look out for when buying your own podcast audio interface. Here is a checklist of things to look out for.
Price
For casual podcasters, its best to start off relatively cheap or stretch out to medium-priced audio interface that balances good quality and cost. If you plan on taking your setup to the next level, then you will have to invest more money. The more you spend, the more professional your higher-quality your audio will be, like with the Behringer U-Phoria UMC22.

The UMC22 has pretty much what you need for a one man show. It has a one XLR input for your microphone, one for an instrument, phantom power option, USB connection to go to your computer, headphone jack to monitor your audio, and mono jack outputs for the two inputs.

If you want sound professional without spending much money (and let's face it, who doesn't), Behringer U-Phoria UMC404HD with 4 channels is probably the best option that we've seen so far. They're not too expensive and have a fair few options for podcasters to tweak audio live to reduce post-production editing.

If you plan to do podcasting regularly, it is better to invest in a higher quality audio interface. The Scarlett 2i4 (2nd Gen), you can amplify your quieter moments without any unwanted hiss or buzzing, operates at sample rates all the way up to 192kHz.

The solid build quality, clear sound, and low latency make the Scarlett 2i4 (2nd Gen) a good option for an inexpensive entry-level audio interface for recording guitars and vocals, especially for beginners.
Mic Inputs
If you are going to have live sound while recording or are creating your podcast as a team, you will need to consider the number of inputs your audio interface requires. If you are going to record tracks and solos, an audio interface with just one input should be enough.

If you are limited by audio inputs, recording using tracks is a simpler way to get started and know how sound flows work. This allows you to compose your episode and rearrange the audio for a more professional-sounding podcast.
Phantom Supply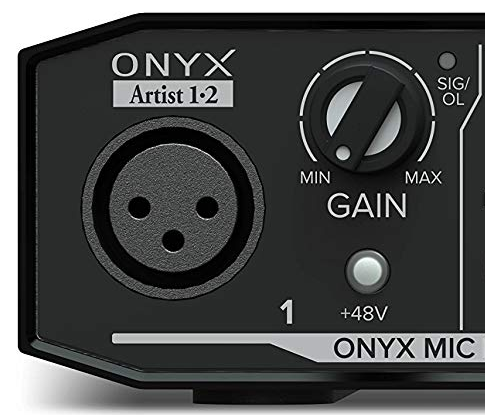 As mentioned earlier, phantom power is the way in which you power your audio equipment. If you are going to use condenser microphones you definitely need phantom power (aka +48V).
Most modern audio interfaces include this functionality, but it's one to watch out for.
Outputs
All interfaces come with at least one stereo output to connect your monitors and listen to the audio played. If you require outputs to multiple systems to reference your productions, in the same way it is important that you choose an interface with a sufficient number.

Connectivity
Previously FireWire 400 or FireWire 800 were the best connections on the market, but currently with USB 3.0 and Thunderbolt gaining popularity, FireWire is less common. If your system supports at least USB 3.0, or if it supports Thunderbolt, it is recommended that you look for interfaces that have this type of connection.
5 Podcast Audio Interfaces You Should Be Using
5. Behringer U-phoria UM2
With 945 customers reviews on amazon and with a punctuation of 4/5 there, this interface offer you all that you want to begin in the world of podcast. Between their specifications it's found audiophile 4x4, 24-Bit/192 kHz USB Audio/MIDI Interface with MIDAS mic preamplifiers, and others. The price is their strongest point, offers reasonable quality at an unbeatable price.
Buy now: Amazon US and Amazon UK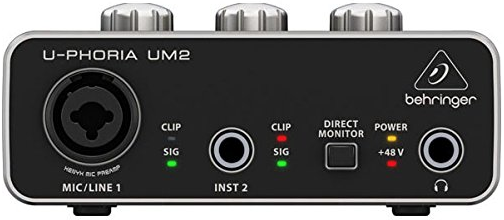 4. Behringer U-phoria UMC204HD
Become from the same family than the other, but this one have more specifications, like 2 mic inputs for line or instrument, have a gain adapter, you can change to stereo o mono with a button and have midi outputs. This audio interface has TRS outputs which means you can have a balanced connection.
Buy now: Amazon US and Amazon UK

3. Focusrite Scarlett 2i4 (2nd Gen)
Have class-leading conversion and sample rates up to 192kHz / 24 bit, Scarlett's round-trip latency as low as 2,74ms. Scarlett Solo comes with Pro Tools | First Focusrite Creative Pack in the box, as well as Ableton Live Lite and a suite of software and samples, so you can start recording straight away. It works flawlessly with all major DAWs on Mac and PC.

This brand has become popular in recent years for it quality-price and durability. The people experiments good vibes, for that they have a 2nd gen of this sensational interface.
Buy now: Amazon US and Amazon UK

2. Focusrite Scarlett 18i20 (2nd Gen)
Like his younger sister, is one of the best interfaces and the most used in the semi-professional and professional field. It has 18 inputs and 20 outputs at a competitive price.
Buy now: Amazon UK and Amazon US

1. Apollo Twin MkII Solo
Study sound and the bundled plugins are the one of the best. Their principal advantage is a thunderbolt and an optical ports, what makes it the fastest transmitter and therefore a better quality of the final product.
Buy now: Amazon UK and Amazon US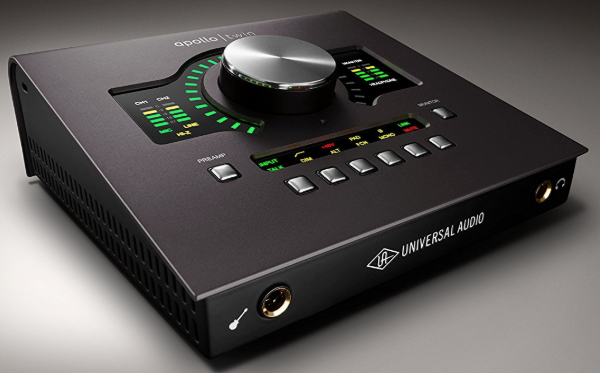 Need Help with Your Podcast?
Are you thinking of starting your own podcast and haven't quite made the leap yet? If you need help getting up and running, then get in touch with out team of experts. We can point you in the right direction and offer advice on what you need to create a successful podcast. Drop us a message at [email protected].
For our full, comprehensive guide on how to start a podcast, click here.