Your podcast intro is the very first thing your listeners will hear, so you need to make sure you grab your listeners attention immediately. But how can you do that? We're going to take you through 10 ways you can make sure your listener gets hooked!
1. Write All Your Ideas Down
Always write it out first. Structure it well, make sure the tone is right, and don't be afraid to rewrite it a few times over. The podcast intro is extremely important, so never think of it as an extra bit that you just improvise on the day.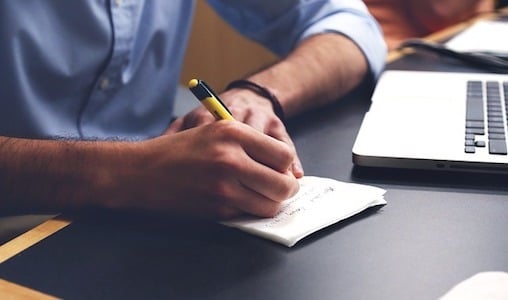 It needs careful planning too. Spend a good amount of time on your podcast intro and make sure it captures the attention of your listeners. This will be the main draw to your podcast for first-time listeners, and the way you hook these new listeners in.
2. Set the Tone for Your Show
Make sure that your podcast intro matches the tone of your podcast episode. For example, with true-crime podcast Casefile, each episode focuses on a new true crime case, and each podcast intro is done with straight narration, a disclaimer, and their signature jingle, illustrating a heartbeat with a heart rate monitor that grows louder and then flatlines. This gives off the right tone, and is usually followed up by the start of the story with some sinister music under it.
3. Avoid too Much Information in Your Podcast Intro
Don't overload your intro with information! This is a relatively common mistake for new podcasters, where they will try and cram loads of information into the podcast intro.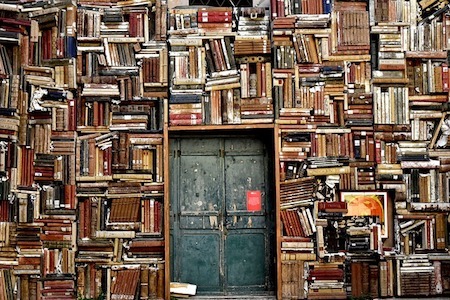 Leave the listeners wanting to know more about the episode. If you cram in an explanation of what's coming up in the episode, you've basically told them everything they wanted to know within the first few seconds. Why should they stay any longer?
4. Hook Listeners with Music
A good jingle can often be more attention-grabbing than anything else. You can easily find musicians online who you can commission a podcast intro or outro jingle from.
There are even some companies online who offer this as a service. Make sure you have a main part of your jingle that you play out normally, and then a bed style part that you can duck under your podcast intro to make everything sound more layered and interesting. Well known drama podcast Welcome to Night Vale has had the same intro music since it began, with various versions along the way, but this means it has now become recognisable to fans of the show.
5. Briefly Mention Your Title & What You'll Discuss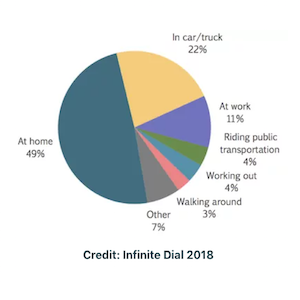 According to stats from March 2018, about 22% of listening is done whilst driving, meaning these people generally cannot look at their phone screens to see what episode they're on. This is why it's a good idea to state the podcast name and episode title in the podcast intro, that way, if your car listeners have already heard this episode, they can immediately leave and find the newer ones, or if they're trying to find a specific episode, they can quickly navigate to it.
6. Read Out Your Podcast Intro
It's always a good idea to read your podcast intro out before you even think about recording it. This way you can hear how your podcast intro will sound before you get to recording and decide it's not good enough. Read it out exactly as you would say it during the recording and that will help you decide whether or not it sounds how you want it to sound.
7. Paint a Mental Image
A good way of capturing attention, is by starting off with painting a strong mental image in the listeners heads. Maybe describe a typical scene to do with the topic you're focused on, or a familiar image.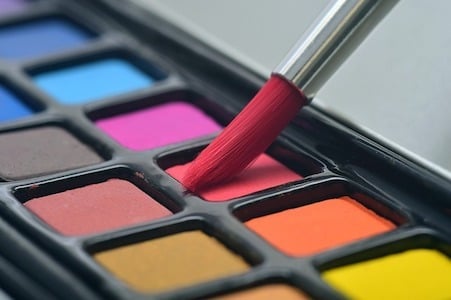 If you open your podcast episode by immediately painting a mental image for your listeners, it will draw them in and make them feel like they've been dropped into this scene you're painting for them.
8. Discuss Relatable Content
An interesting tactic is to mention a scenario that many people will find relatable. This will hook your listener in as they will have an immediate sense of familiarity to do with the scenario. For example, "Bored on your morning journey to work? We've got a trick to make the time fly!". This "morning journey to work" is a scenario that will be relatable to a lot of people so many listeners would want to know more about this familiar scenario and how to make a difference to this.
9. Condense Info in a Short Space of Time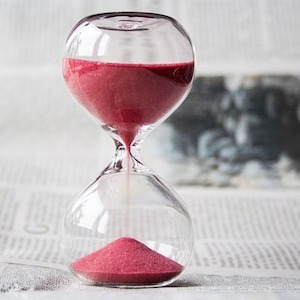 Are you creating a news podcast, or talking about a topic that is time sensitive? In these instances, make sure you also state the date somewhere in your podcast intro. This way, if it was an episode about a national disaster, for example, people listening in the future will immediately know that the events being talked about aren't happening in their time.
10. Add a Disclaimer if There's Bad Language
If your podcast episode is going to include anything like frequent bad language, sensitive topics, topics people may find disturbing, controversial discussions, etc. It's a good idea to make sure you put a disclaimer of this in your podcast intro.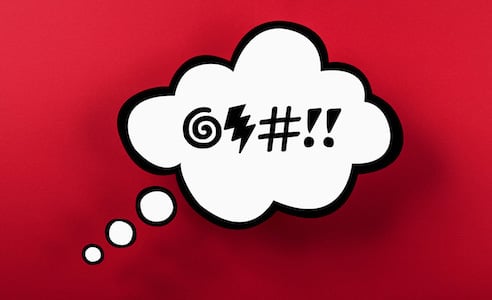 This way, if people start listening, they can hear immediately whether or not they will be personally affected by any of the content and have a chance to leave if they want to.

Make sure your podcast intro is the very best you can make it. This will seriously be the difference between grabbing loads of listeners attention in the first few seconds, boosting your listener number drastically, or losing loads of potential listeners