Social media feeds nowadays are cluttered and everyone is fighting for attention. If you don't go the extra mile listeners can easily ignore you. Grab their attention by sharing your episodes directly from a tweet so listeners can play your podcast on Twitter.

Why Every Podcaster Should Use Twitter
Just like Facebook and Instagram, Twitter is an essential tool to engage with your audience. There are now over 126 million daily users on the platform. Top podcasters like Armchair Expert, My Favorite Murder, and Spittin' Chiclets use Twitter to stay connected with fans. Sharing behind the scenes photos, announcements, and even latest episodes are all ways you can get followers to sit up and take notice.
Expand your reach and draw in new listeners you would otherwise miss out on with embeddable podcast episodes. Followers can quickly engage with your content and don't need to leave the platform, effectively letting you tap into the Twitter ecosystem and all those potential listeners.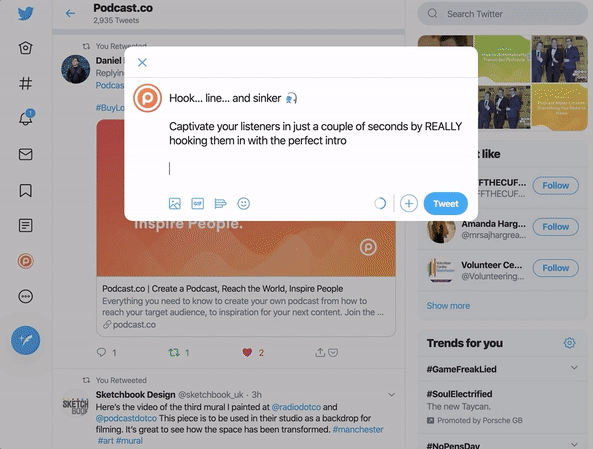 Sharing your shows from Podcast.co is a quick copy and paste job. In less then a minute, publish your latest episode for listeners to play directly from their Twitter feed.
Play Your Podcast on Twitter
Within your Podcast.co Dashboard, hover over the episode you want to share and then select the Share Episode icon.

Choose the Page tab on the popup window to get the direct link to the episode. Copy the link to your clipboard, then open up Twitter.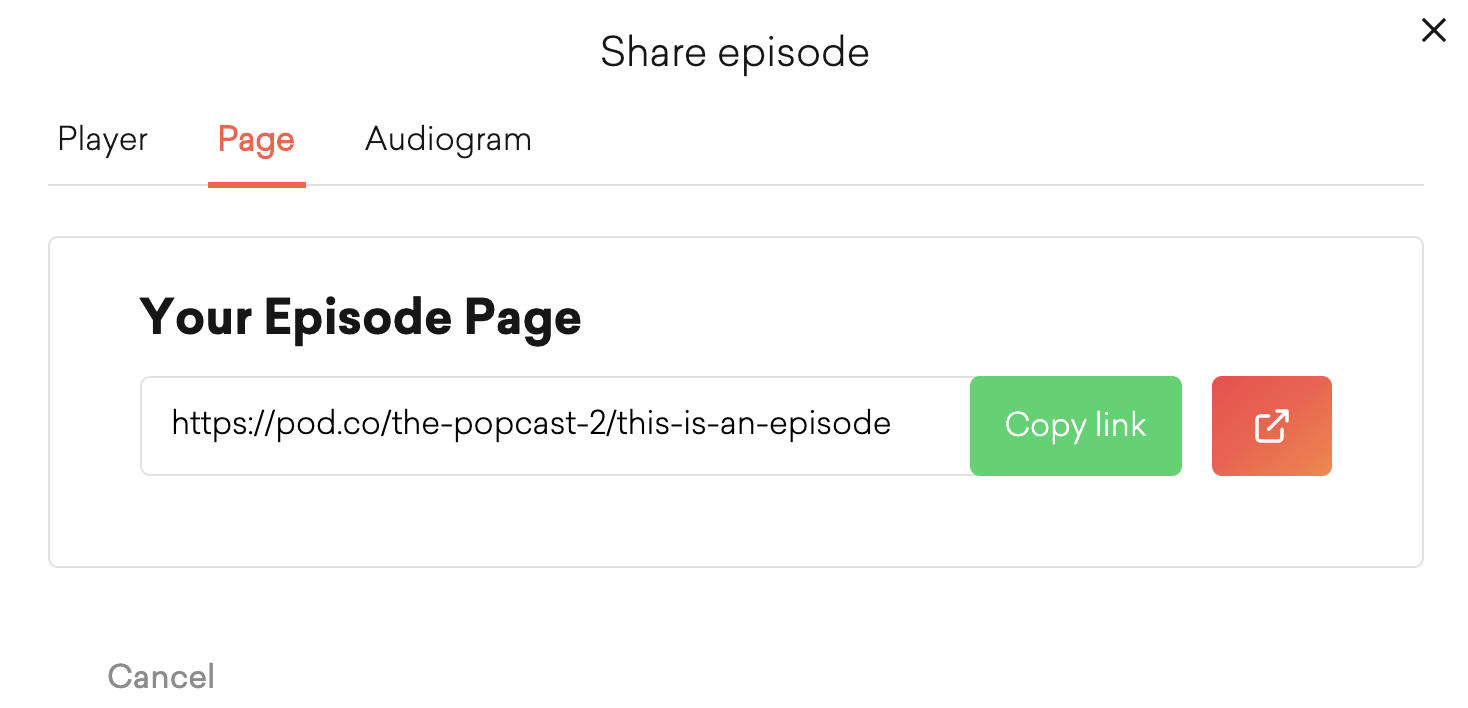 Paste your episode into a tweet. Once sent, your episode will be attached to the bottom of the tweet, allowing your followers to play your podcast on Twitter.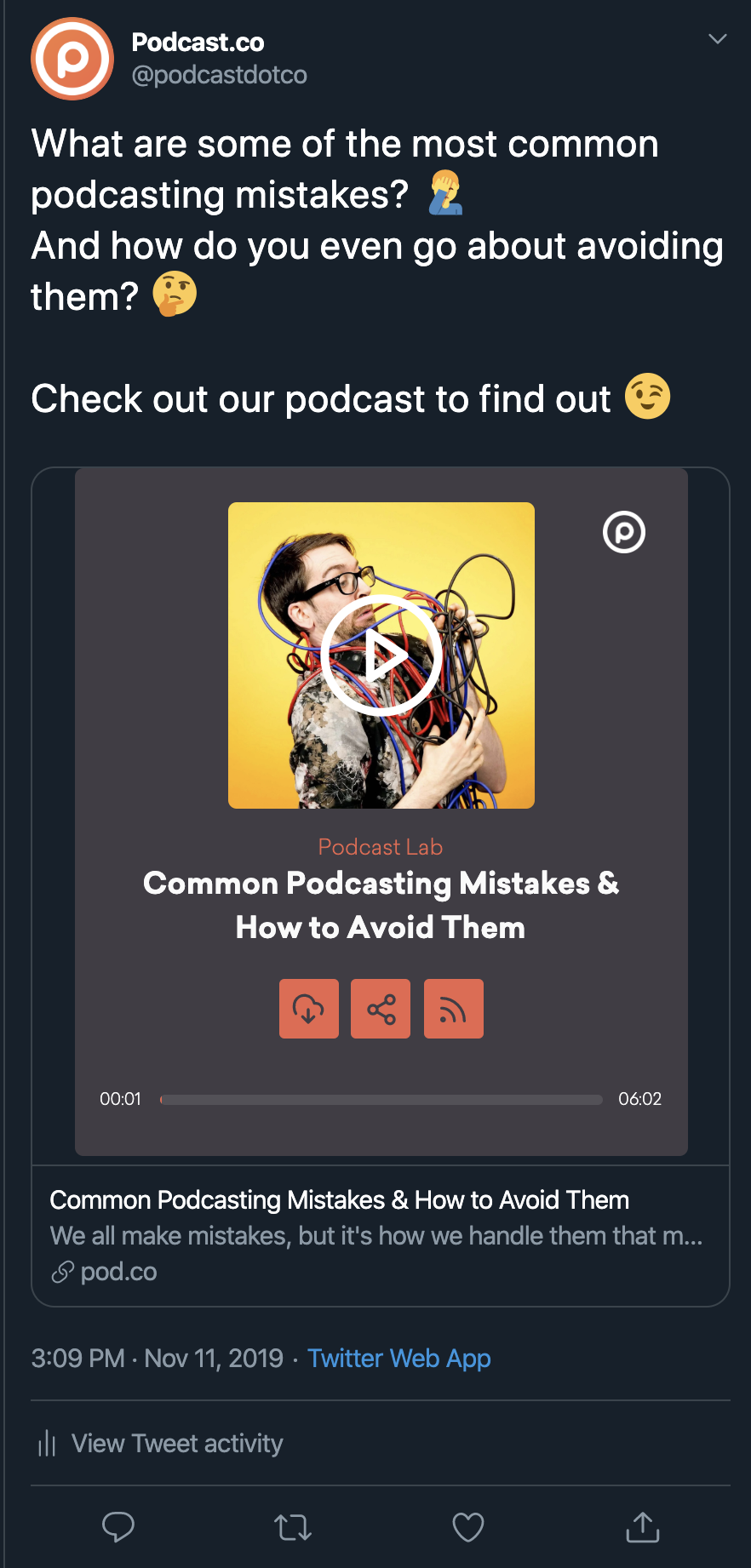 Keep Your Listeners Engaged for Longer
Prompt listeners to engage with your tweet for discoverability. Embedded directly within your message, there are options to download, share, and subscribe to your podcast. Enable these within your account under the Subscribe Button, Podcast Page, and Podcast Player areas.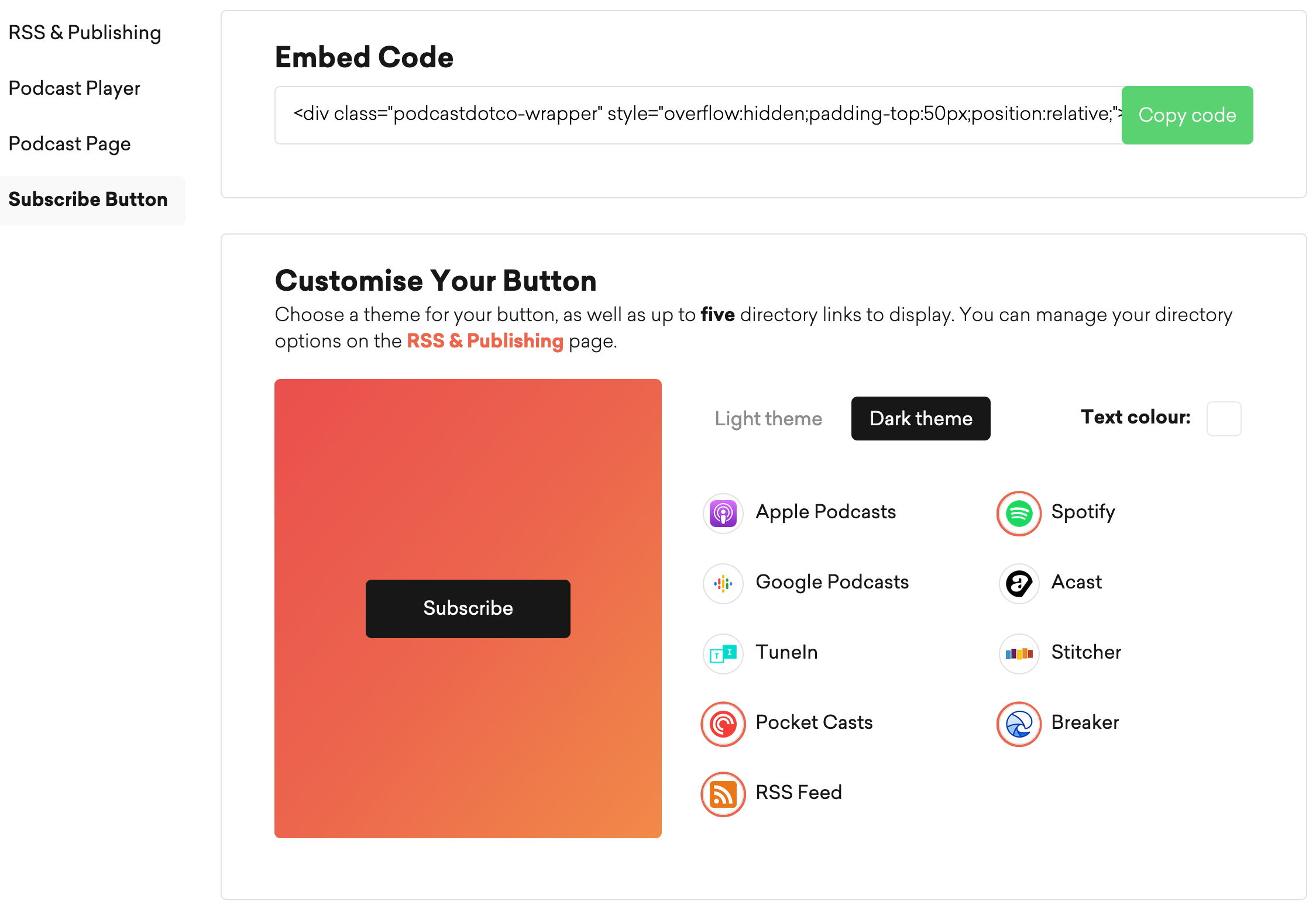 What New Features Would You like to See Next?
Being able to play your podcast on Twitter was a feature request submitted by podcasters just like you. Is there something Podcast.co is missing? Anything you'd like to see? Submit your feedback by suggesting new features or upvote existing ones.