Unless you're lucky enough to be a full-time podcaster, chances are you've probably got a lot of other stuff to get done alongside producing your show. The more efficient you can be, the better. So here are 7 podcasting productivity tips to help you build a smooth and slick production process.
Essential Podcasting Productivity Tips
1. Set and Announce Deadlines
Let's face it, if it wasn't for deadlines, most of us probably wouldn't get much done. We need to feel a bit of pressure to work at our best. It's way too easy to sit back and think "I'll start working on my podcast tomorrow". Ask yourself: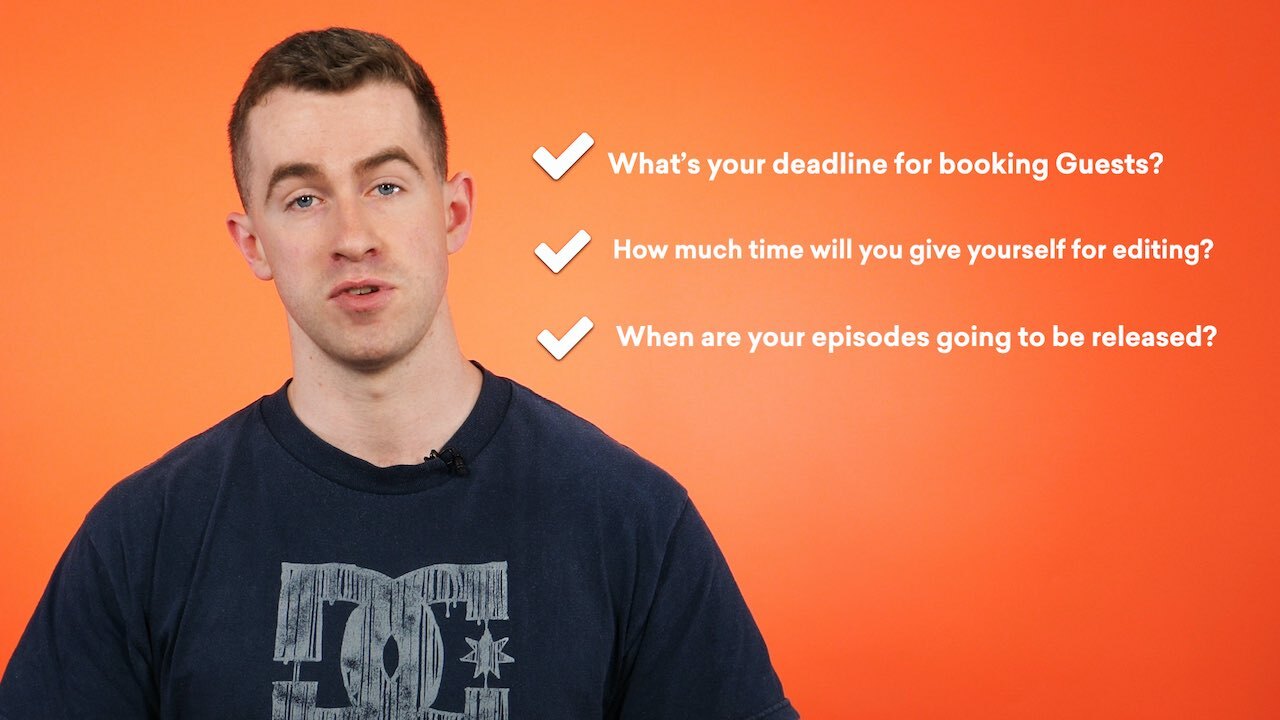 These are the kind of questions you need answers to. So open up your calendar and set dates. If you really want to hold yourself accountable, let others know about your planned schedule - friends, colleagues, blog subscribers or whoever, it doesn't really matter.
The point is, if you're the only person who knows about your podcast deadlines, it's very easy to cheat by pushing them back. But if others are expecting your podcast to be out by a certain date, it'll give you added motivation to get it done.
2. Create Email Templates for Contacting Guests
Most podcasts out there aren't monologues, they have guests. And usually, you have to reach out to quite a few potential guests to get a handful booked in for your show - especially when your podcast is just getting started. That's a lot of time spent writing emails if you're doing everything from scratch. So creating an outreach template can really help speed things up.
Draw up a brief template that tells guests who you are, what your podcast is called, and what it's about. Keep it short and sweet, they don't want your life story! It's also a good idea to let potential guests know how long your interviews last and how they'll be conducted.
Hi [GUEST],

I'm [NAME] from [PODCAST], a show all about [DESCRIPTION].

Wondered if you're interested appearing as a guest to talk about [TOPIC].

On average, the show gets [X] downloads a month, features renowned guests like [TOP GUESTS], and lasts for about [X] minutes.

Let me know if you're interested and we can work out dates. Speak to you soon.

Thanks,
[NAME]

Once you've got that info in a template, all you'll need to add in is how you found them and why your audience would be keen to hear from them. It might not sound like much, but if you're sending 50 - 100 outreaches, all those saved minutes add up quickly.
3. Use a Scheduler for Booking Guests
Once a guest has agreed to be on your podcast, you need to schedule their interview. If you're not careful, this can be a major time suck. Sometimes it can take a lot of emails back and forth just to get a time nailed down to record.
Using a scheduler like Harmonizely or ScheduleOnce can help you avoid the problem. We actually use Harmonizely to book demos for Podcast.co Demos to organise and schedule calls.

They show your availability clearly and allow your guests to pick a time slot and instantly book in their interview. No more email ping pong.
4. Separate Your Audio Recordings
This is a common mistake that slows down a lot of first-time podcasters. It's really important to have a separate audio track for each person talking on your podcast. If all your audio is combined on one track, your editing process will be slow, difficult, and messy.
It'll be really difficult to remove mistakes and there's no way to balance out the audio if each person has been recorded at a different volume. If you're recording conversations over Skype, the easiest thing to do is install eCamm Call Recorder - it records your audio into the left channel and your guests audio into the right channel so it can be easily separated with your editing software.
For newcomers, take a quick crash course on how to edit in your audio Adobe Audition.
5. Keep Your Files Organised
Handy for podcasting, but also just good general life advice really. You may not put much thought into where you store your recorded audio files, but you'll want to make sure you have a logical system for this so you can find everything easily when you need it.
Even with loads of podcasting productivity tips under your belt, mistakes happen. You never know when you might need to access an original recording again. So you're better to be safe than sorry. Keep everything podcast-related in one place and create a separate folder for each of your episodes.
Use straightforward naming conventions such as episode number followed by the episode name. Our own founder's Create Reach Inspire podcast swears by this method to keep everything neat and tidy...
6. Create Audio Editing Templates
Whatever editing software you use, you probably have the ability to either make a preset template or keep a template project as your starting point. This can be a big time saver.
Professional software like Adobe Audition will allow you to make actual templates, which are usually selectable when you create a new project. But if you're using something more basic like Audacity, just make a project with everything except your unique episode recording and save it.
You can start off with that template every time you're editing a new episode. Just remember to click "Save as" when you're finished. Otherwise, you'll overwrite your template file.
Your template might include things like your intros, outros, and transitions with fades already configured, and applied effects and settings for your audio tracks. Which makes your workflow that much easier.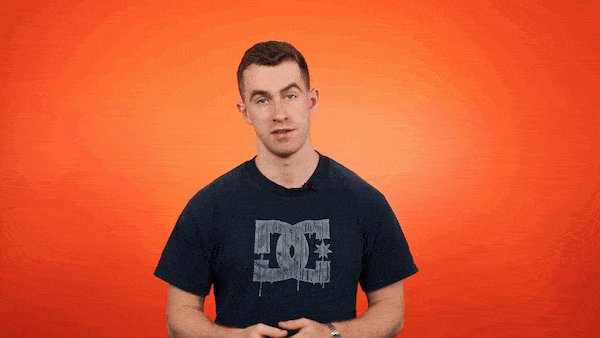 7. Outsource When Possible
It takes a lot of work to put together polished and professional podcast episodes. And if you're doing everything yourself the workload can get pretty intense, especially if you're trying to balance it with a day-job.
Outsourcing the most time-consuming parts of the process like editing can help make things more manageable. There are a few different options available - you could find a freelance audio engineer through a site like Upwork or Fiverr. Or alternatively, you could use a dedicated podcast production company like us.
Here at Podcast.co, we offer plenty of podcasting productivity tips and have a team of world-class editors who specialise in creating clean and crisp podcast audio. They'll quickly take care of every annoying reverb, pop, and hiss so you'll be able to get more professional-sounding episodes out to your listeners, faster.
This frees you up to concentrate on the things that ultimately matter most - creating great content and engaging with your listeners on social media.