In need of an affordable pair of Bluetooth earphones? Whether you're at home, work, or out jogging, then the Veenax Pogo Sport Earbuds might be right for you to catch up on the latest podcasts.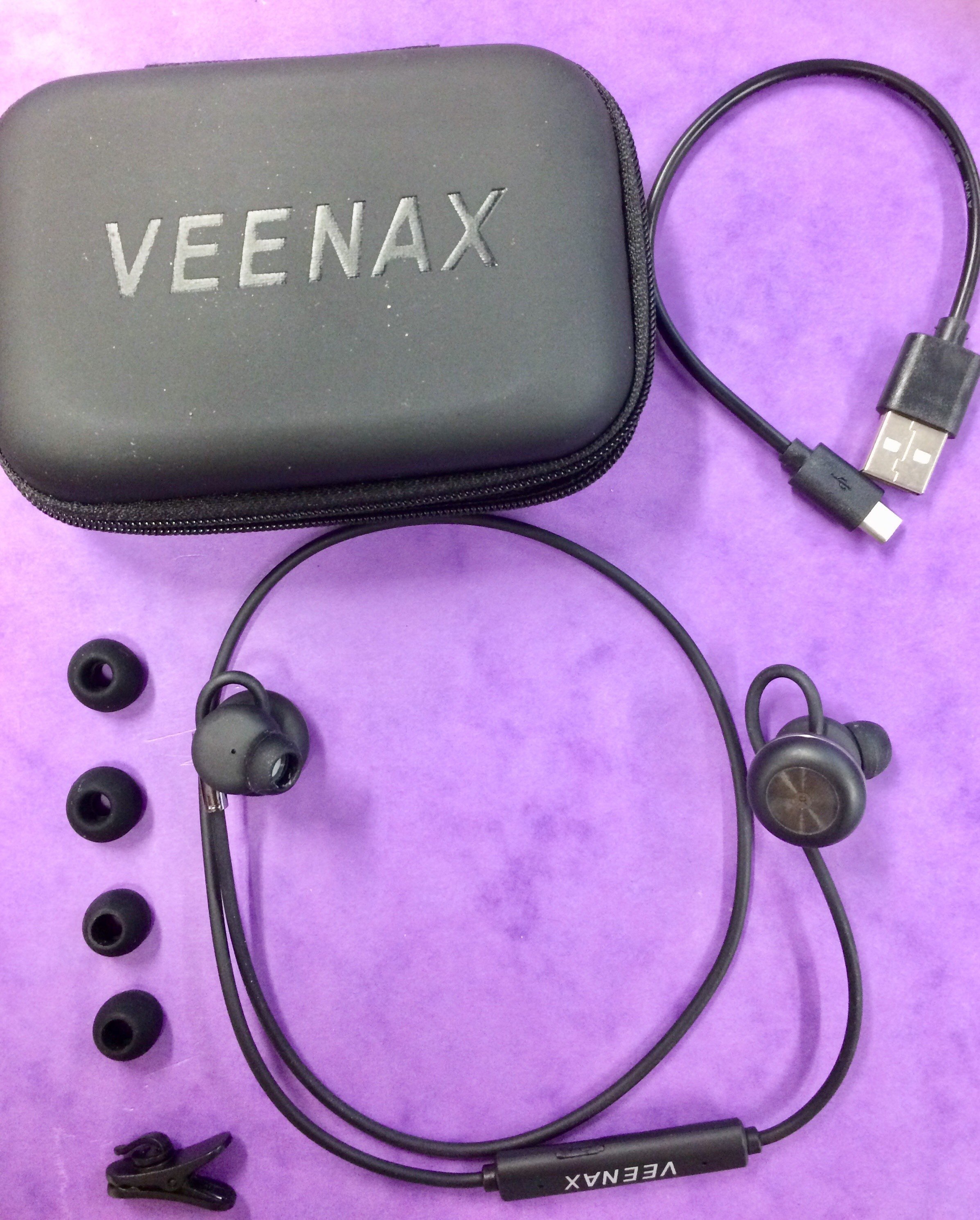 What You Get

Earbuds.
Carry case.
Charging cable.
3 earbud tips (small, medium, large).
Clip.
Instructions.
Design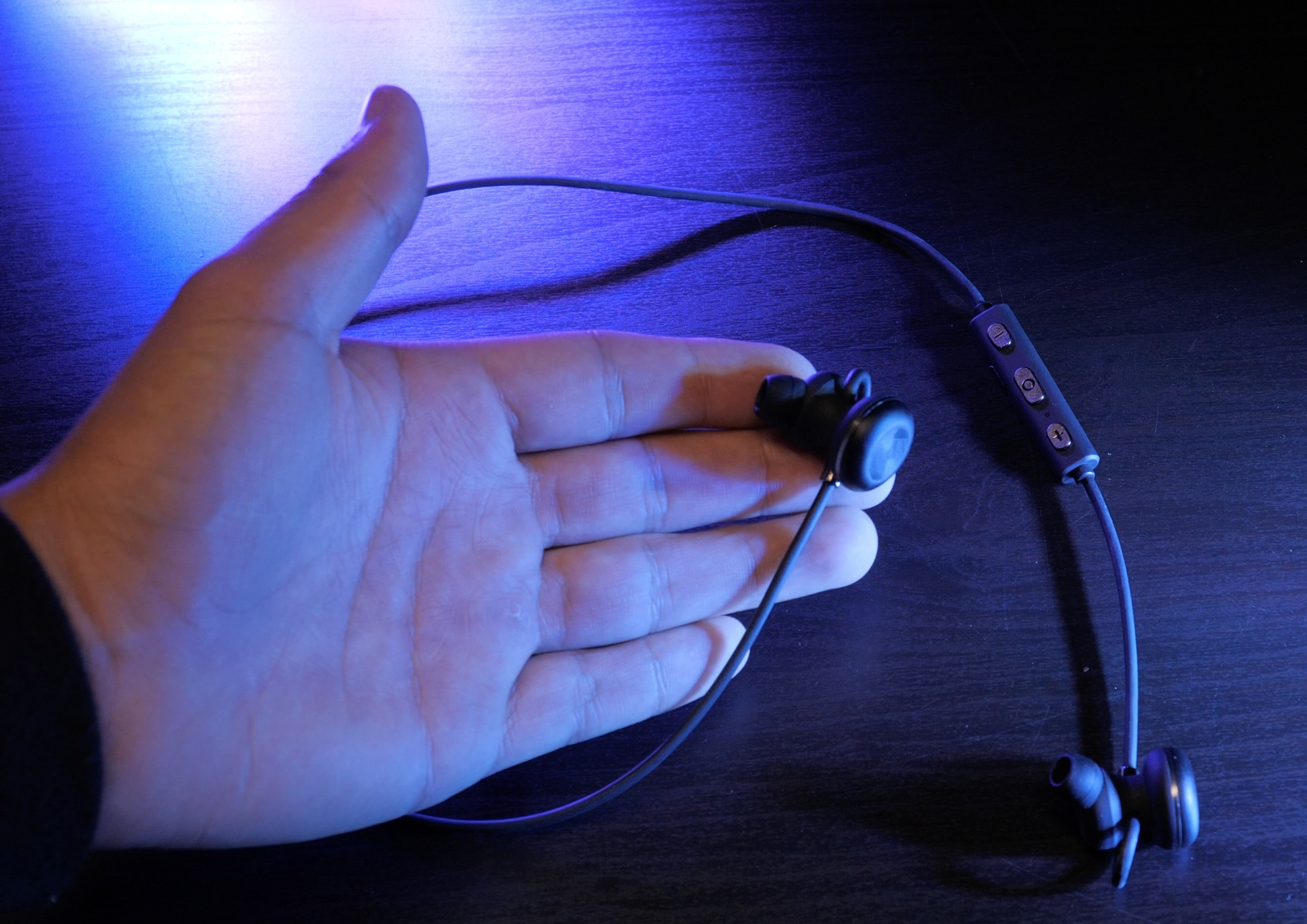 The earbuds are a sleek, black, sturdy design. The buttons and edgings are a metallic, grey colour which give them a stylish yet understated look. A blue light shows on the side when the earbuds are switched on.
The same blue light also shows when the earbuds are on charge to indicate that they have finished charging.
A red light is displayed on the side when the earbuds are low battery and when they are charging. They are lightweight and comfortable and can be adjusted for extra comfort.
Quality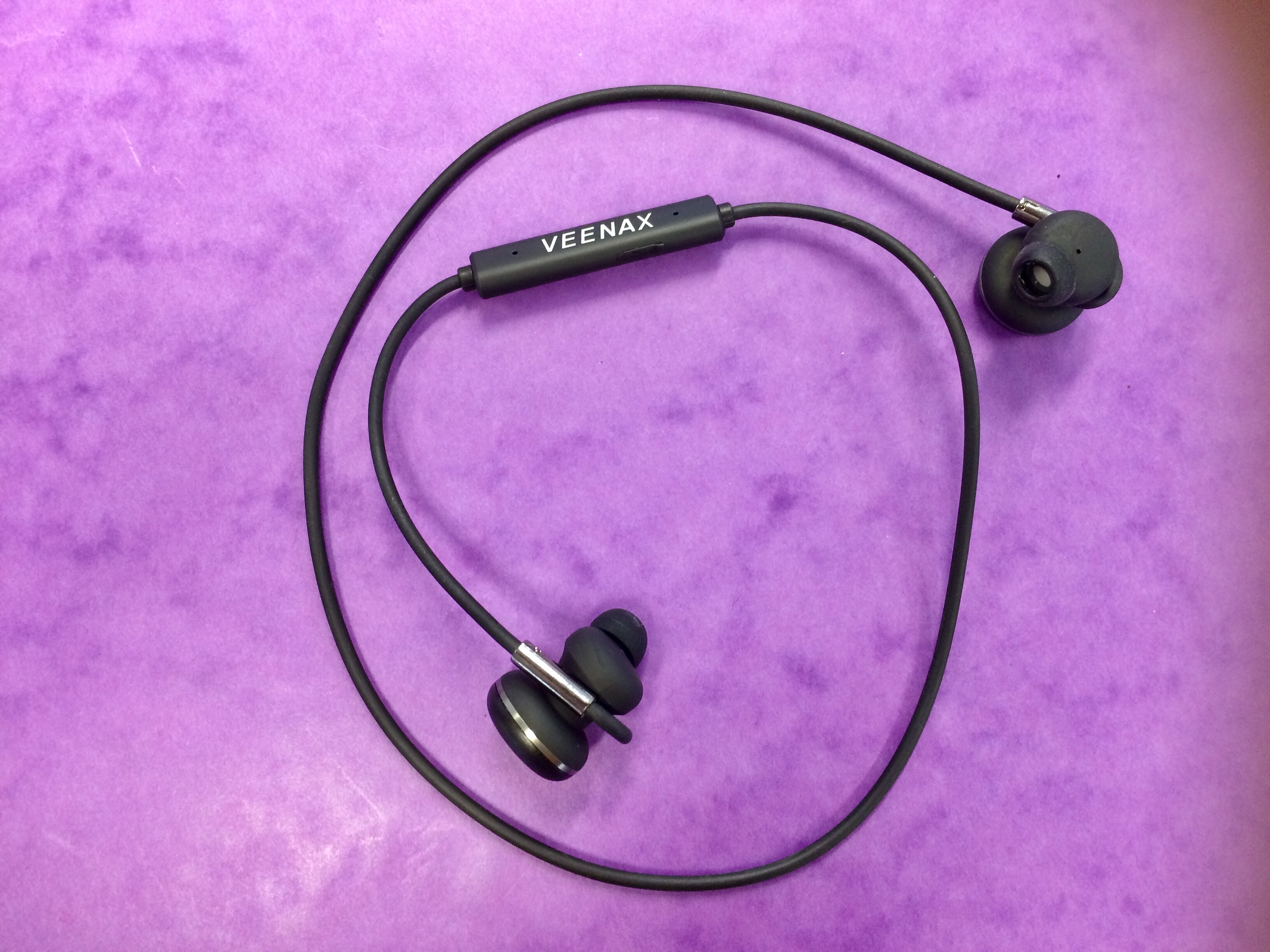 The Veenax Pogo Sport Earbuds are a budget-friendly, pair of wireless Bluetooth earbuds perfect for joggers and sports people who enjoy listening to music, podcasts and radio on the go.
They have great sound quality, so the audio played through them is incredibly clear and powerful sounding. They do however get slightly distorted when turned up to their loudest volume. The battery life of the earbuds is reasonable, lasting approximately 6 hours on a single charge.
Handsfree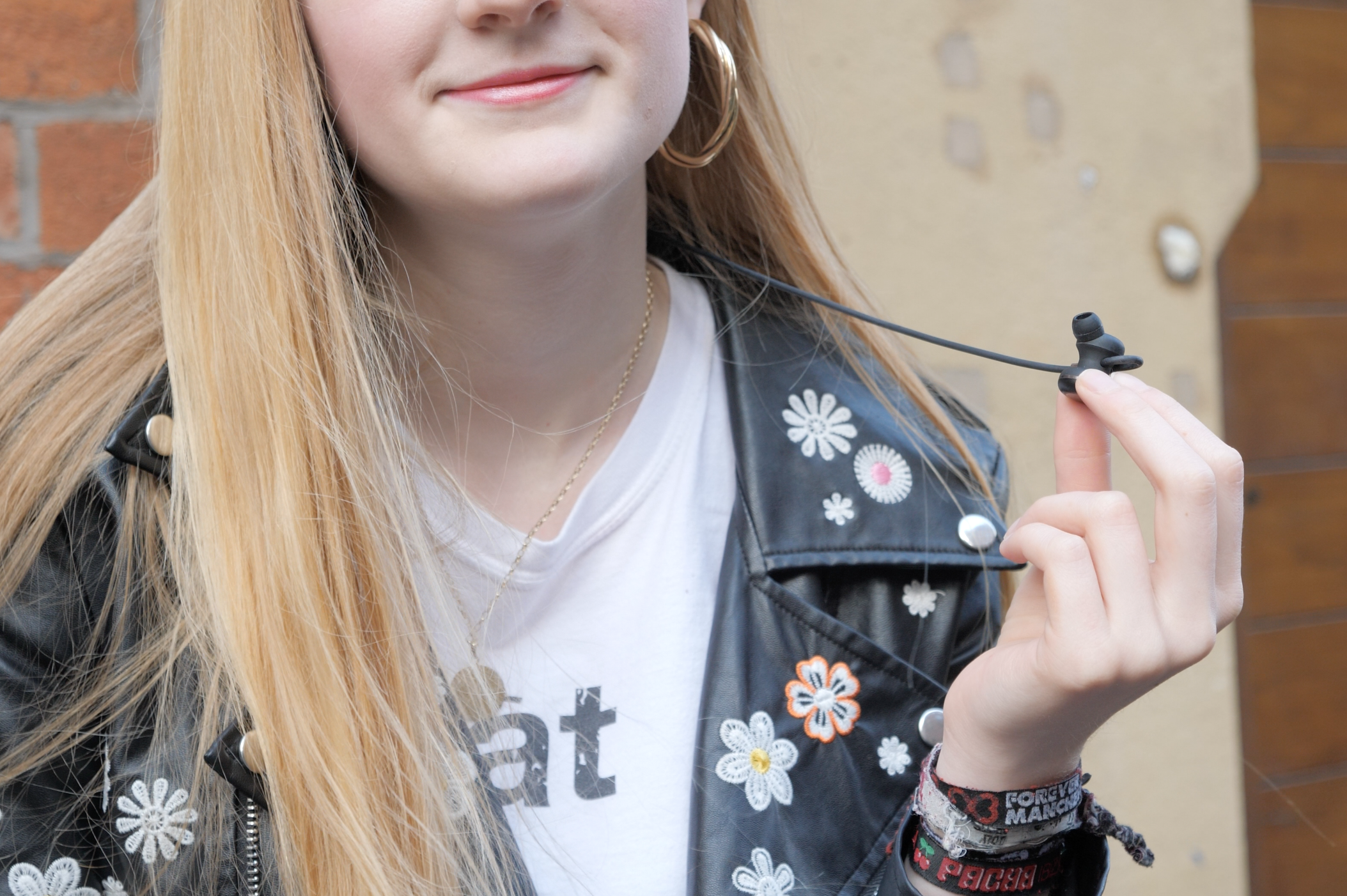 The adjustable and lightweight nature of the Veenax Pogo Sport Earbuds means that they're perfect for use during sport. The range of the earbuds is quite good meaning that you can leave your phone on the side at the gym, or in the side door of your car and still remain connected.
You can adjust the headphones using the strange looking cable loop at the tops of the earbuds, so they sit snugly in your ears to ensure they don't fall out which is essential when doing sport or running.
They come with a pack of spare buds that come in different sizes for maximum comfort and a small clip that will allow the headphones to be attached to your clothing so you don't lose them. The backs of the buds are magnetic which means they won't tangle up during transit. You also get a small carry case and small charging lead to make them more portable and efficient.
Functionality
The Veenax Pogo Sport Earbuds have function buttons on the side that allow you to turn them on and off, play and stop audio, skip tracks, adjust volume and answer/hang-up phone calls.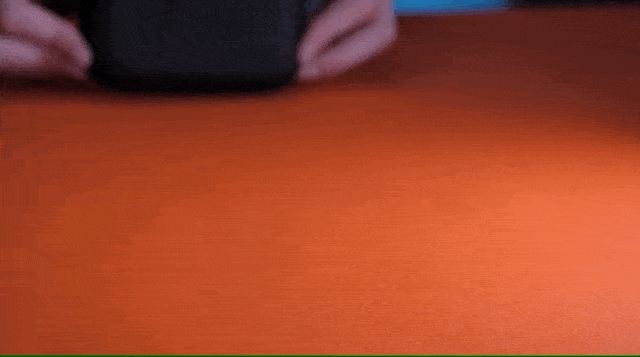 This system works efficiently however a pre-programmed voice and beeping noises are heard every time you use one of these functions which can be distracting from what you're listening to.
One of the only issues that I identified was that the battery symbol that displays on your device representing the battery status of the earbuds was often incorrect. This meant that you weren't aware they were low battery until the pre-programmed voice said so.
Conclusion
Overall, the Veenax Pogo Sport Earbuds are a pair of good quality, budget-friendly earphones. They're especially great for people with an active lifestyle who enjoy listening to music, podcasts and radio on the go.
They are not the most amazing earphones but they're certainly not terrible either. When you take into account the incredibly reasonable price tag of just £24.99 they're certainly good quality for the price. If you are looking for a reasonably priced, good quality product then the Veenax Pogo Sport Earbuds are for you.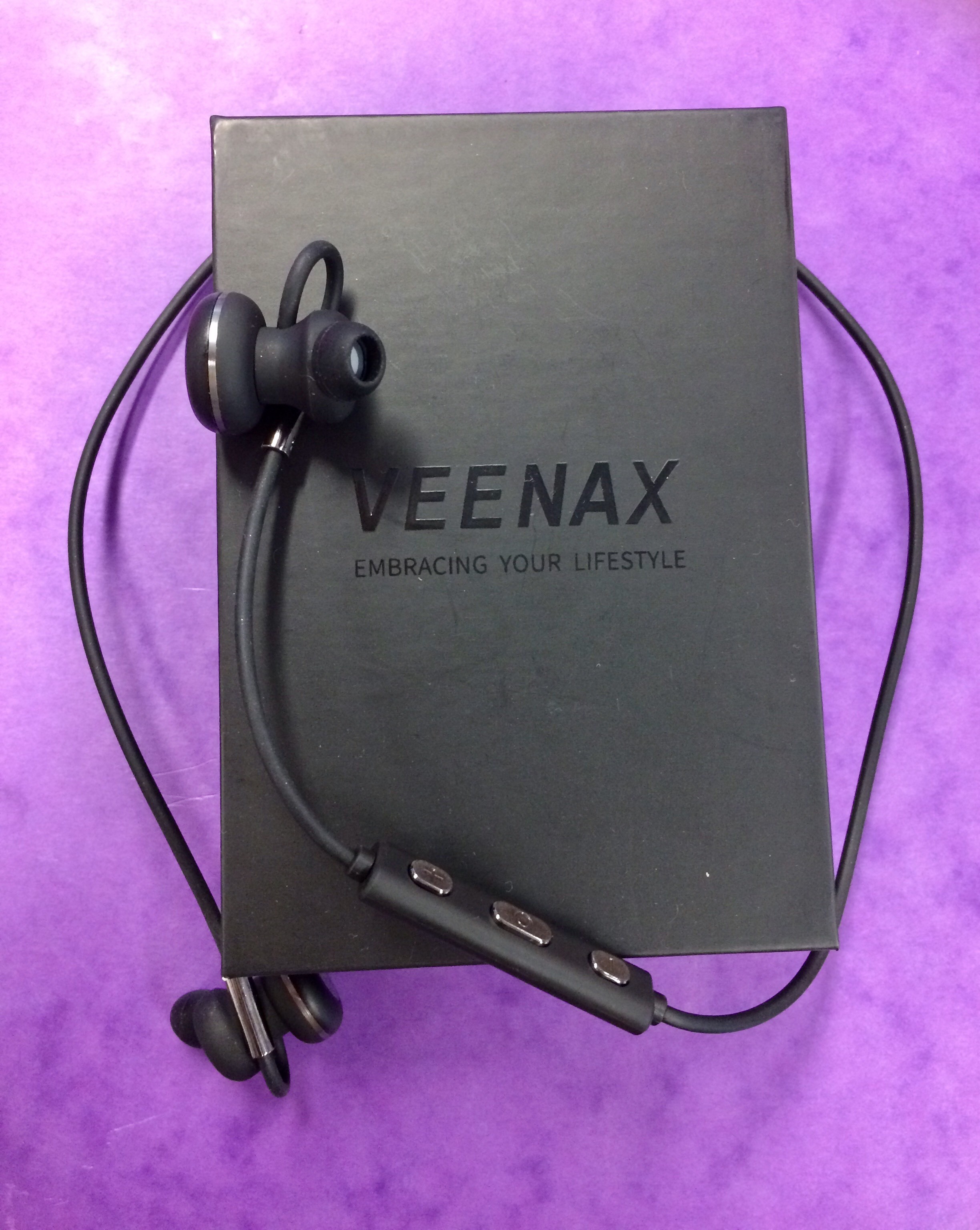 Pros
Great Sound quality.
Good battery life.
Adjustable and lightweight.
Good Bluetooth range.
Good portability.
Useful function buttons.
Cons
Distortion when you turn up to louder volumes.
Strange pre-programmed voice and beeping sounds when using the function buttons.
No way to check battery life due to an inaccurate on-screen indicator.