Upgrade your existing setup or start off right with this advanced podcast equipment guide for intermediates. Alternatively, choose audio gear more suited to you:
Beginners: Budget equipment for those just getting started.
Intermediates: Take your setup to the next level with options for multiple guests.
Professionals: High-end equipment needed to make your shows sound awesome.
Advanced Podcast Equipment Guide for Intermediates
Microphone - Probably the most straightforward, your microphone is what you will speak into to record your voice. For Intermediate level, we'd recommend getting an XLR microphone for better sound quality.
Mixer - The key element to your recordings. You connect your microphone to a mixer and from there you can adjust volume levels, put a few effects on the voice or apply compression so that you get nice even volume levels.
Headphones - Another pretty straightforward one, headphones are used for monitoring your audio output. Plug them into your mixer and listen to how your audio is sounding carefully. We recommend over-ear, closed-back headphones for good sound isolation.
Boom Arm - Not essential but extremely useful, a boom arm will not only help you to keep a clear recording space but it also makes it easier to position your microphone exactly where you need it to be.
Shock Mount - Shock mounts reduce the amount of vibrations and handling noise the microphone may pick up.
Pop Filter - Pop filters come in a few different types, which we investigated here! Essentially, they act as a barrier between your mouth and the microphone, dispersing your breath and reducing the chance of plosives hitting the mic.
Audio Equipment for Intermediates
Audio gear mentioned in this podcast equipment guide for intermediates is aimed at advanced podcasters, but there's something for everyone here.

Electrovoice RE20 Microphone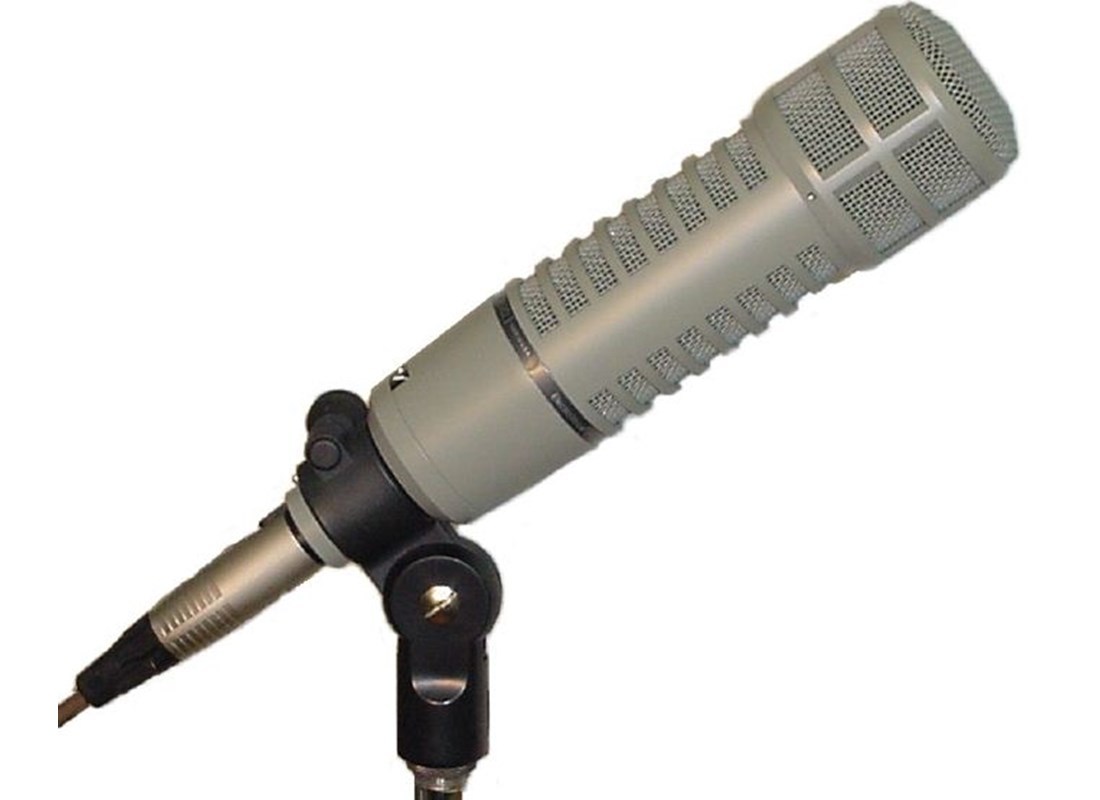 Audio-Technica ATH-M50X Studio Headphones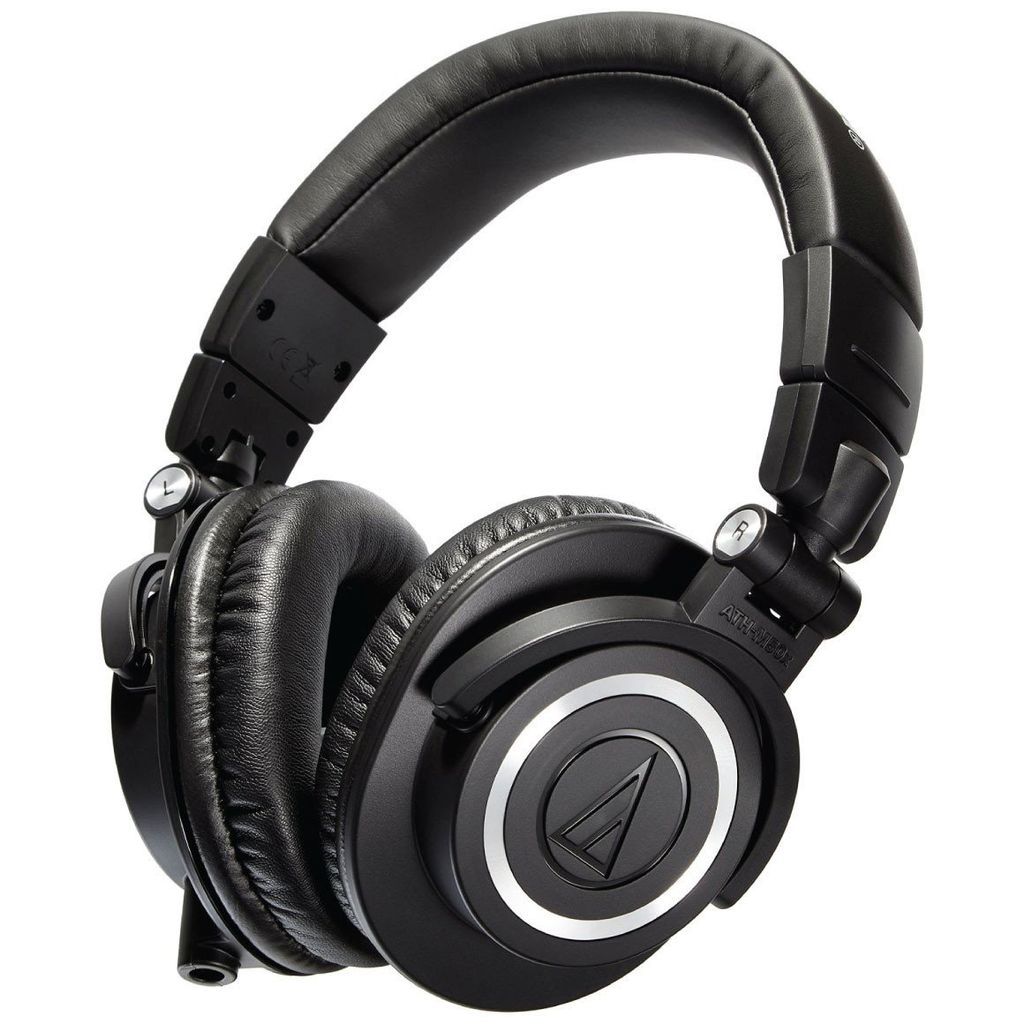 The M50X are a professional standard pair of monitoring headphones. They are over-ear headphones which means the offer fantastic sound isolation, blocking out a lot of surrounding sound so you can focus on monitoring. They are also foldable so that you can store or transport them easily.
Focusrite Scarlett Studio 2i2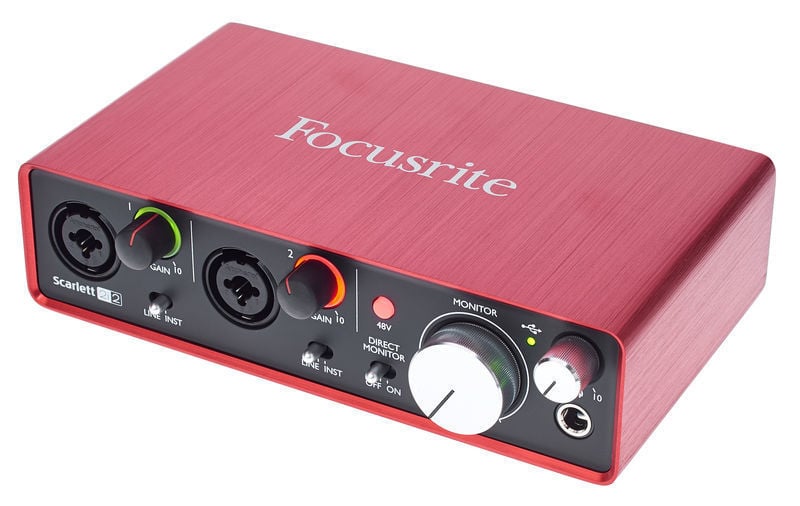 Condenser microphones like the Electrovoice RE20 need a phantom power source to work. The Scarlett 2i2 provides two microphones with power, so if you have a guest in the studio, you're covered. You can also directly control the gain level and insert headphones to monitor the audio live.
Neewer Boom Arm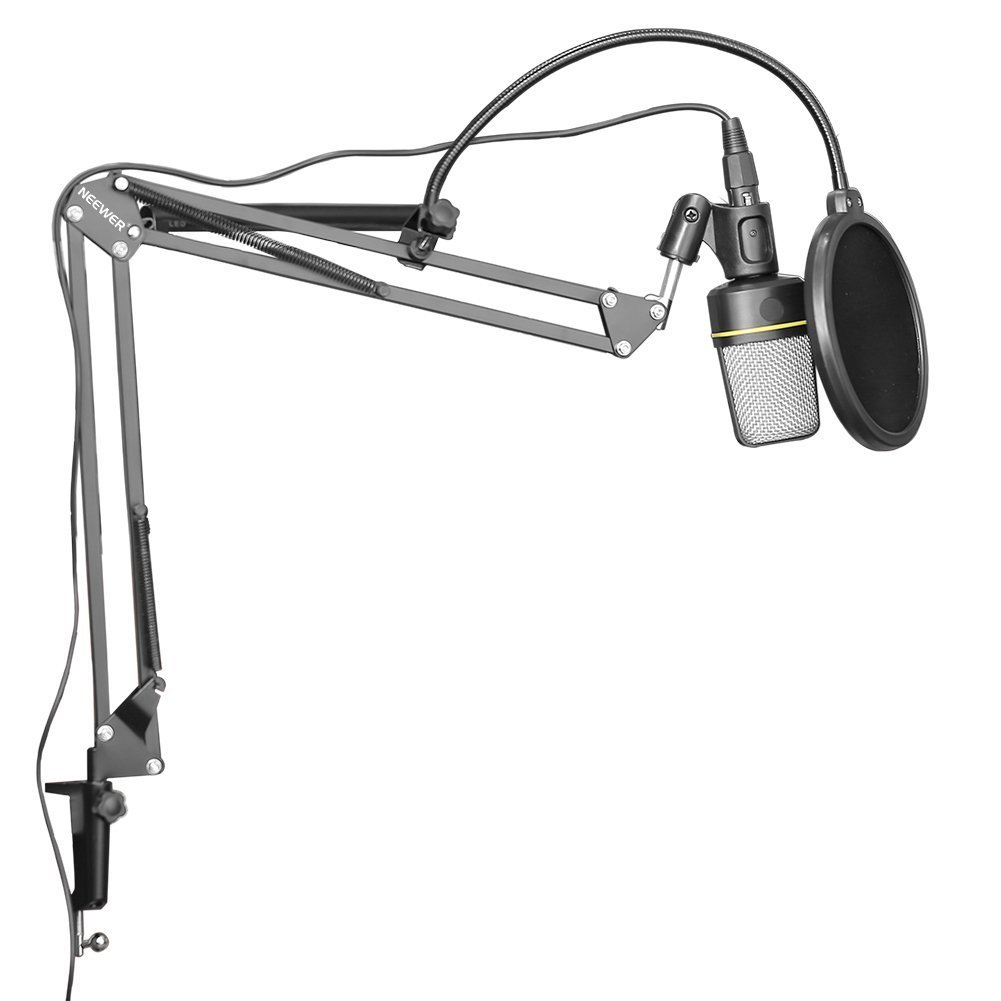 A boom arm is a really useful piece of equipment for recording. Boom arms make it super easy to position your microphone where you need it to be, and instead of having a stand with your microphone in it and all the cables across your desk, you have the boom arm attached to the side of the desk with the microphone attached and you can wrap the cables around the boom to keep them tidy.
Stedman Proscreen XI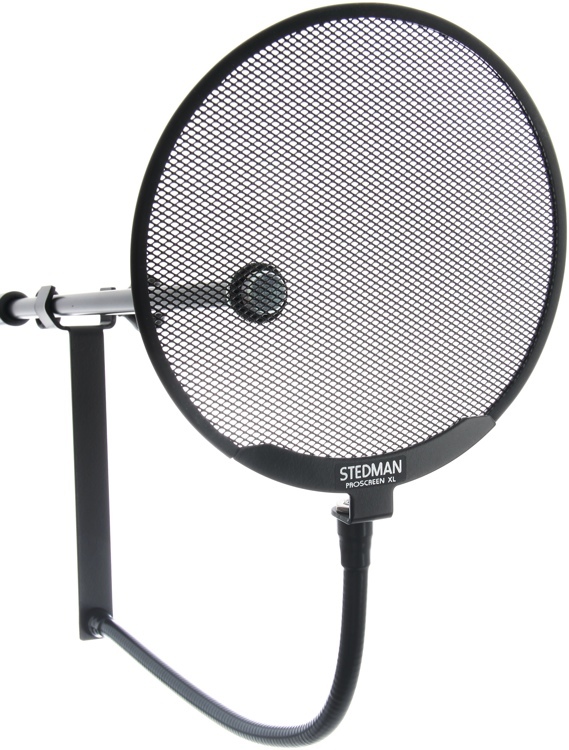 A good pop filter can be the difference between peaking, clipping audio, and nice clean audio. The Stedman Proscreen Xl is made of metal, making it easy to clean and extremely durable, standing up to the tests of time. The difference in this one is it actually uses angled slots that angle your breath down away from the microphone, making sure little actually hits the mic.
Samson SP01 Shock Mount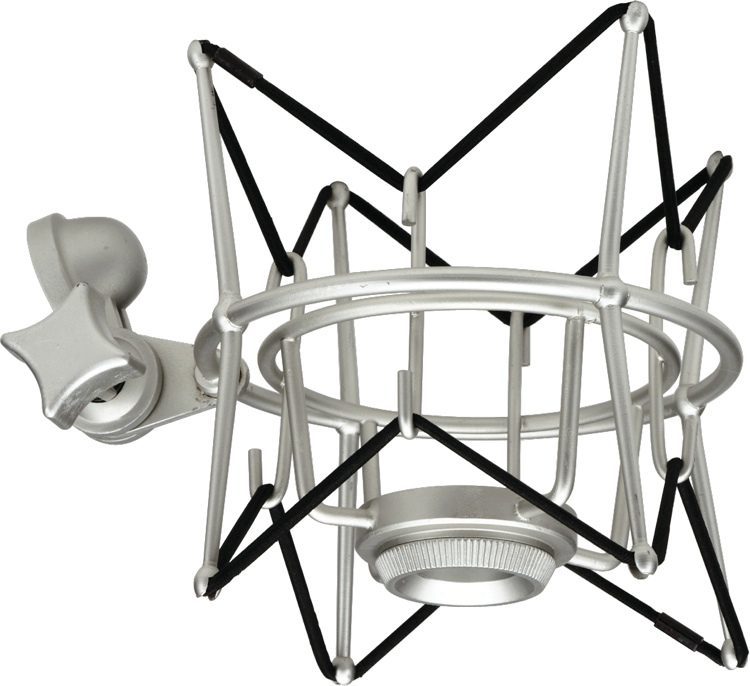 The Samson SP01 is a very good shock mount and will work with any microphone with the standard thread size. Even though the page is saying it's only suitable for Samson microphones, we checked reviews across different sites and many users aren't using Samson mics. It does a good job of reducing all of the clunks and vibrations from regular handling.