We've partnered with Hangar Studios to offer professional and affordable podcast studios in New York.
Hangar Studios offer a fully-equipped podcast studio located on 5th Avenue in Manhattan, where podcasters of all experience levels can record at their best.
With packages for both audio and video recording, we offer everything you need to achieve your podcasting and content creation goals.
Record With Professional Producers
All bookings come with a professional in-house audio engineer to run the recording desk and show you how everything works before the mics get switched on. So if you're new to recording, you don't have to worry about any of the technical stuff.
Your audio engineer will operate the control room and recording desk for you. Kitted out with top-of-the-line equipment, they'll ensure you and your guests sound your best.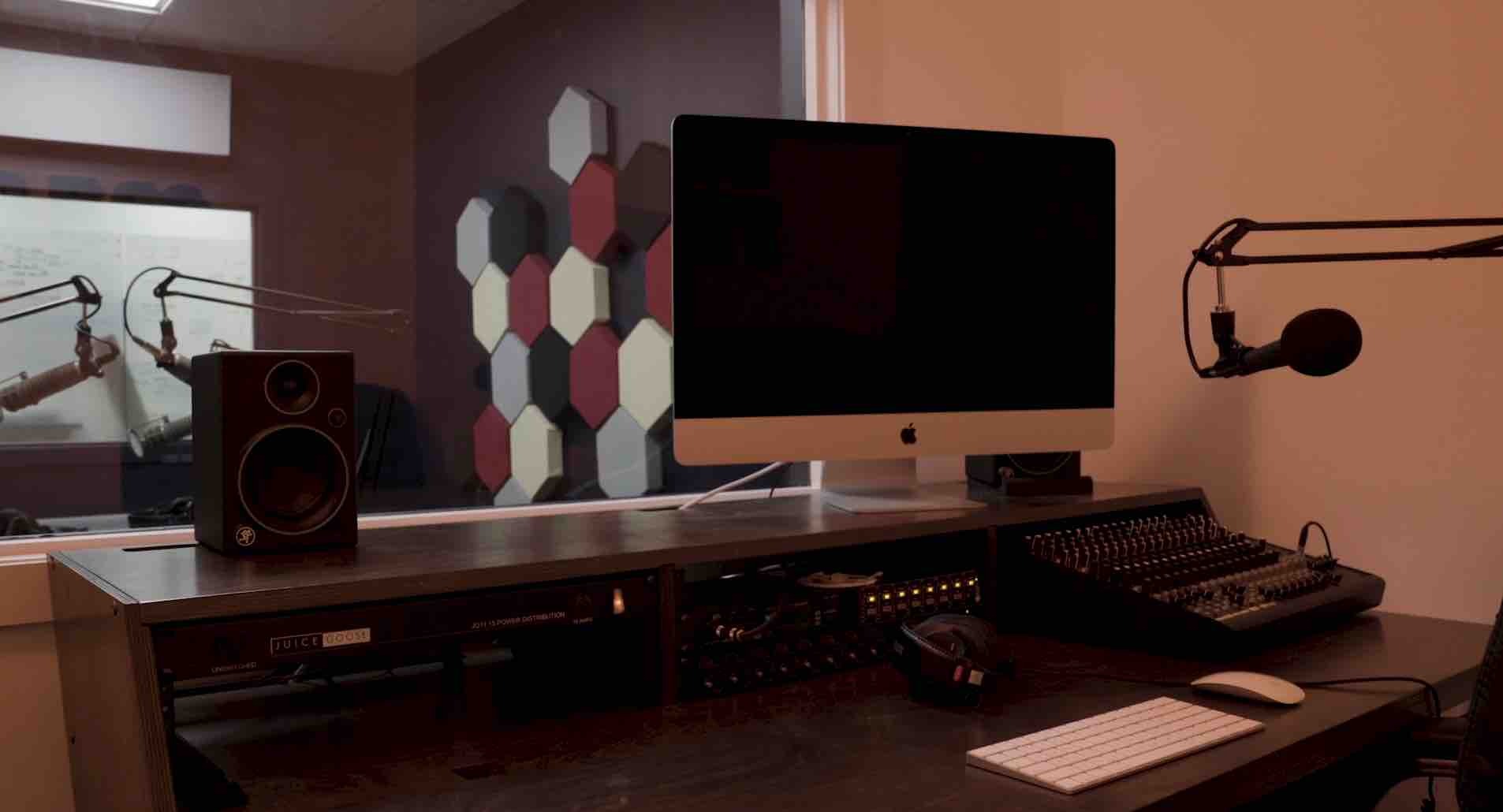 Central New York Location
Located on 5th Avenue in the heart of Manhattan, the studio is easy & convenient to access.
Equipment & Facilities
The podcast studio is fully sound-proofed and air-conditioned, comfortably fitting 4 people, with the option to add a 5th mic if needed. Video recordings are limited to a maximum of 2 speakers. Remote calls can be made via any video platform (Zoom, Riverside, Zencastr, etc)
The control room is separated by a glass wall, and has room for a producer to sit and listen in to the ongoing recording off-mic.
Note: For recording video episodes, a 1-2 Camera Setup with a videographer and professional lighting is available - but requires a minimum of 1-week notice**
Studio-quality mics (including the RODE NT1A & Shure SM7B)
Lav and shotgun mics (available on request)
Sony MDR 7506 headphones
Multiple Zoom recorders (4-8 channels)
Focusrite Scarlett OctoPre Dynamic 8-channel Preamp
Mackie 1604 VLZ4 - 16 Channel Mixer
Dan Dugan E-1A Auto-Mixer
Professional video lighting
Tea, coffee, and snacks
New York Studio Image Gallery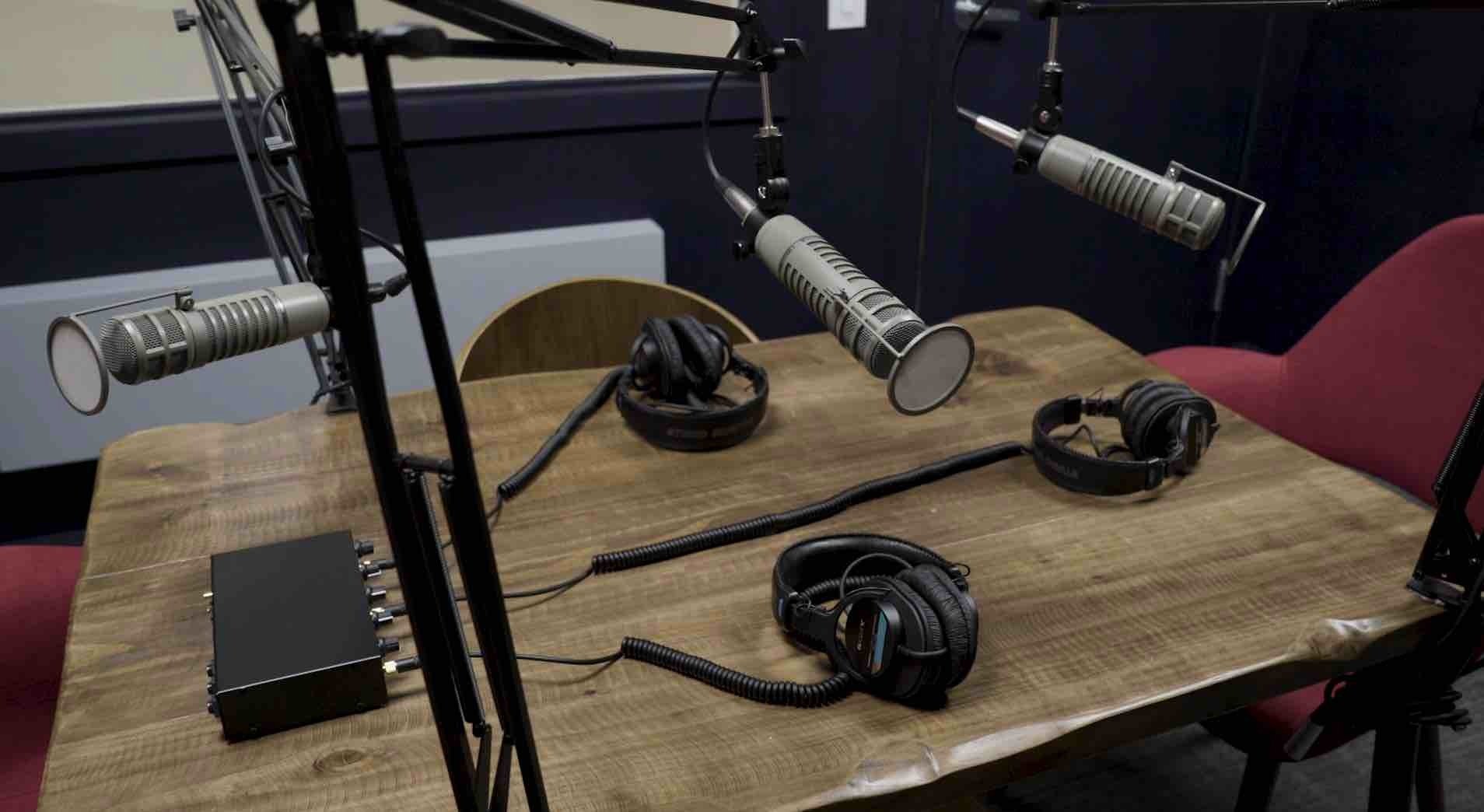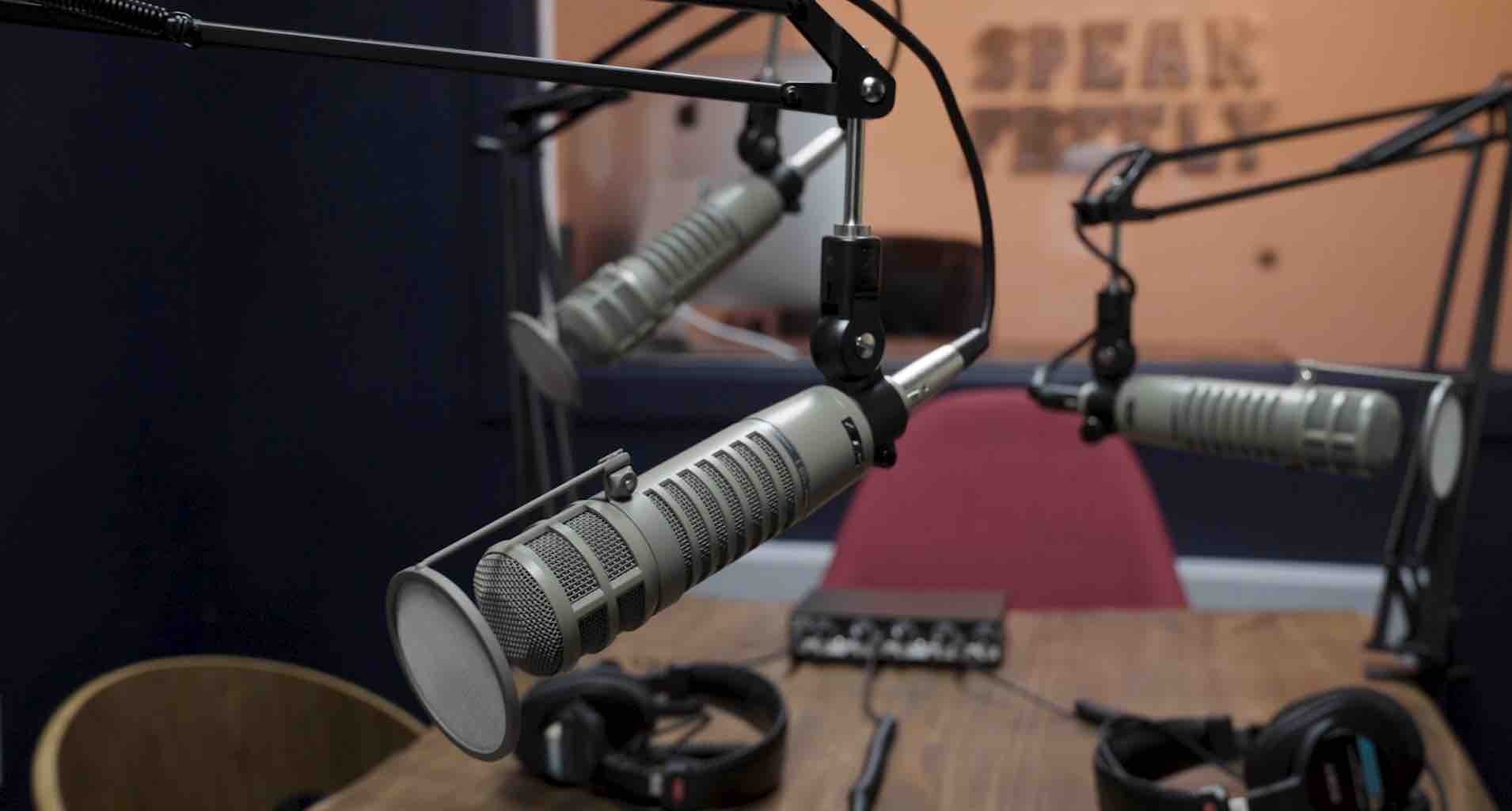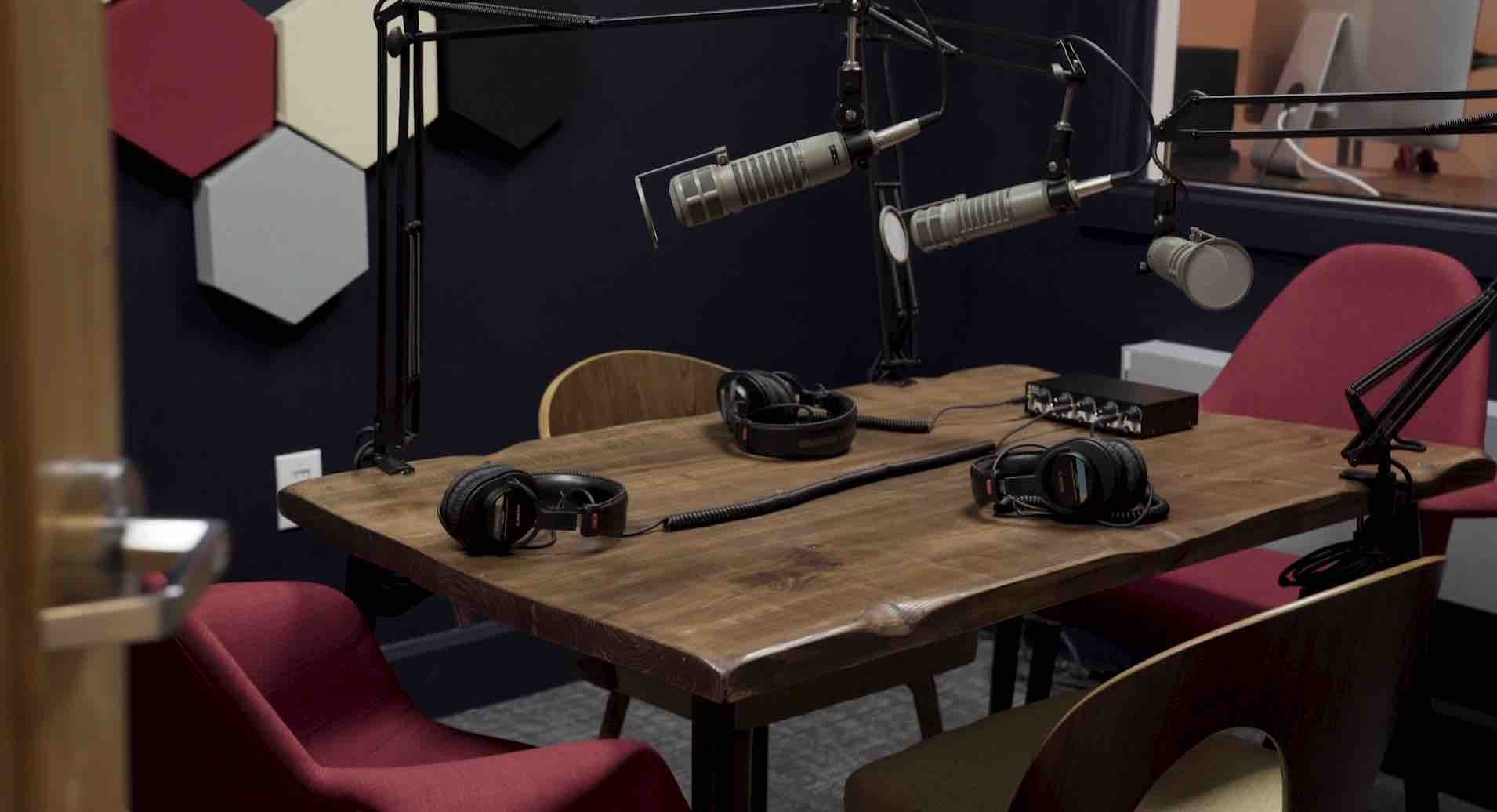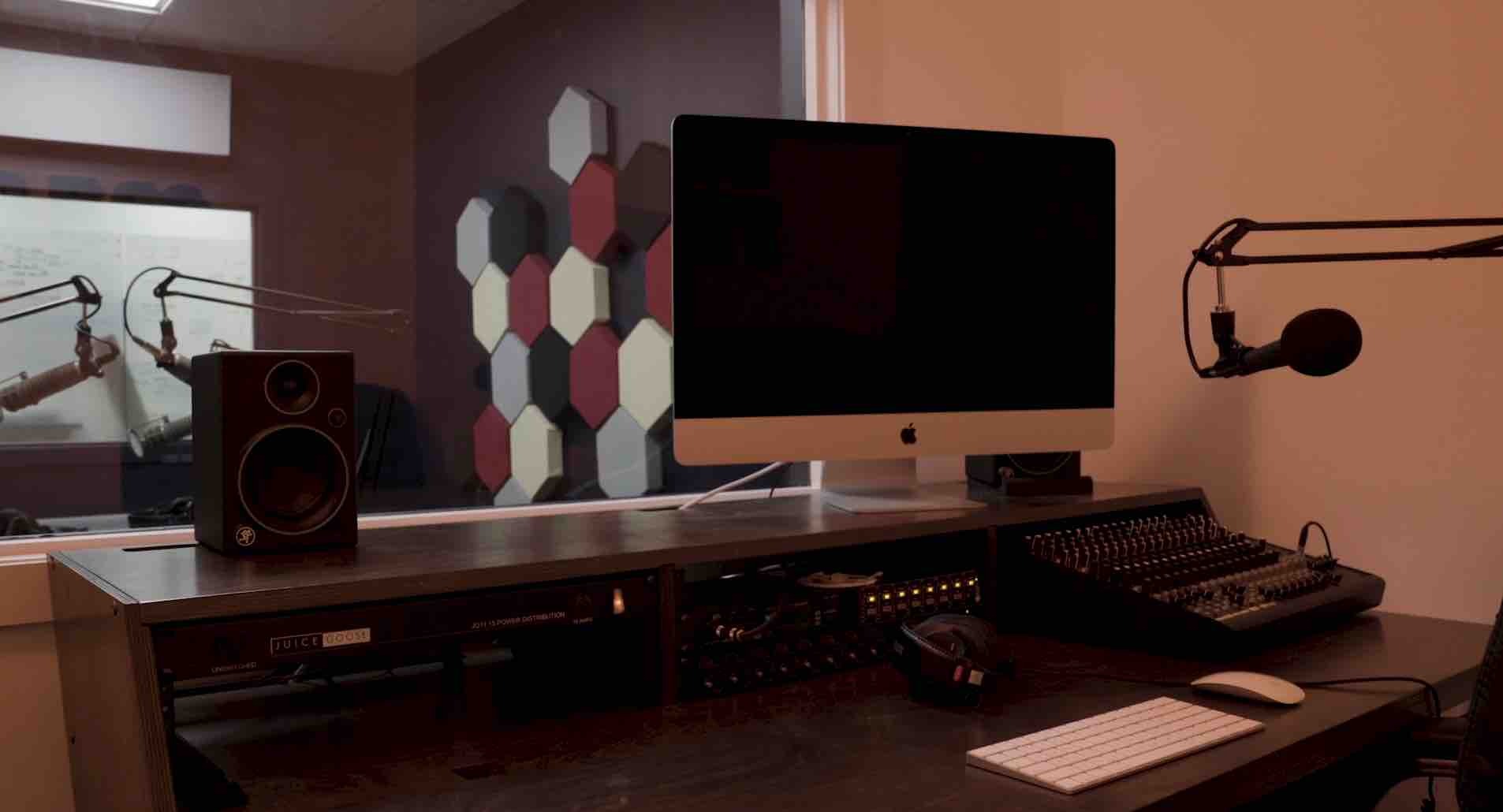 Rates & Pricing
Hire costs vary depending on requirements, starting at:

Audio only (with producer) - $225 / per hour
Audio & video (with videographer & producer) - $1675 (min. 3hr booking)

Please provide at least 1-week notice if you want to record video.
Get in touch to let us know your requirements for an exact quote.