Looking to make your webinar give you more value for very little extra work? Converting it to a podcast is often an easy win. Your audience gets a whole new way to consume your content, and it's accessible on-demand anytime, anywhere. It's a win-win situation.
So how do you actually make your webinar into a podcast? We've got a step-by-step guide to make the whole process as easy as possible. We'll cover:
Defining "webinar" & "podcast" plus the difference between them
Why you might want to convert your webinar into a podcast
A step-by-step guide on how to do it
What is the Difference Between a Webinar and a Podcast?
A webinar is a live, online video conference. It helps people connect to their audience in real time, and is usually hosted on a video conference platform like Zoom or Crowdcast.
A podcast is a pre-recorded audio or video file that people can download and listen to in their own time. It's similar to a webinar, but with a few key differences.

Why Converting Your Webinar is a Good Idea
Making a podcast out of your webinar is a brilliant way to get more value out of the work you've already done. It takes not much time at all, and gives a whole new way for you to reach more people.
Podcasts can also make your content a lot more accessible. Webinars are great for anyone who's free at the exact times they're on. But if someone can't make it, podcasts are the perfect way to let them catch up. People can download and listen whenever and wherever, even while doing the washing or on their daily commute. Your listeners who have busy workloads will thank you for giving them this option.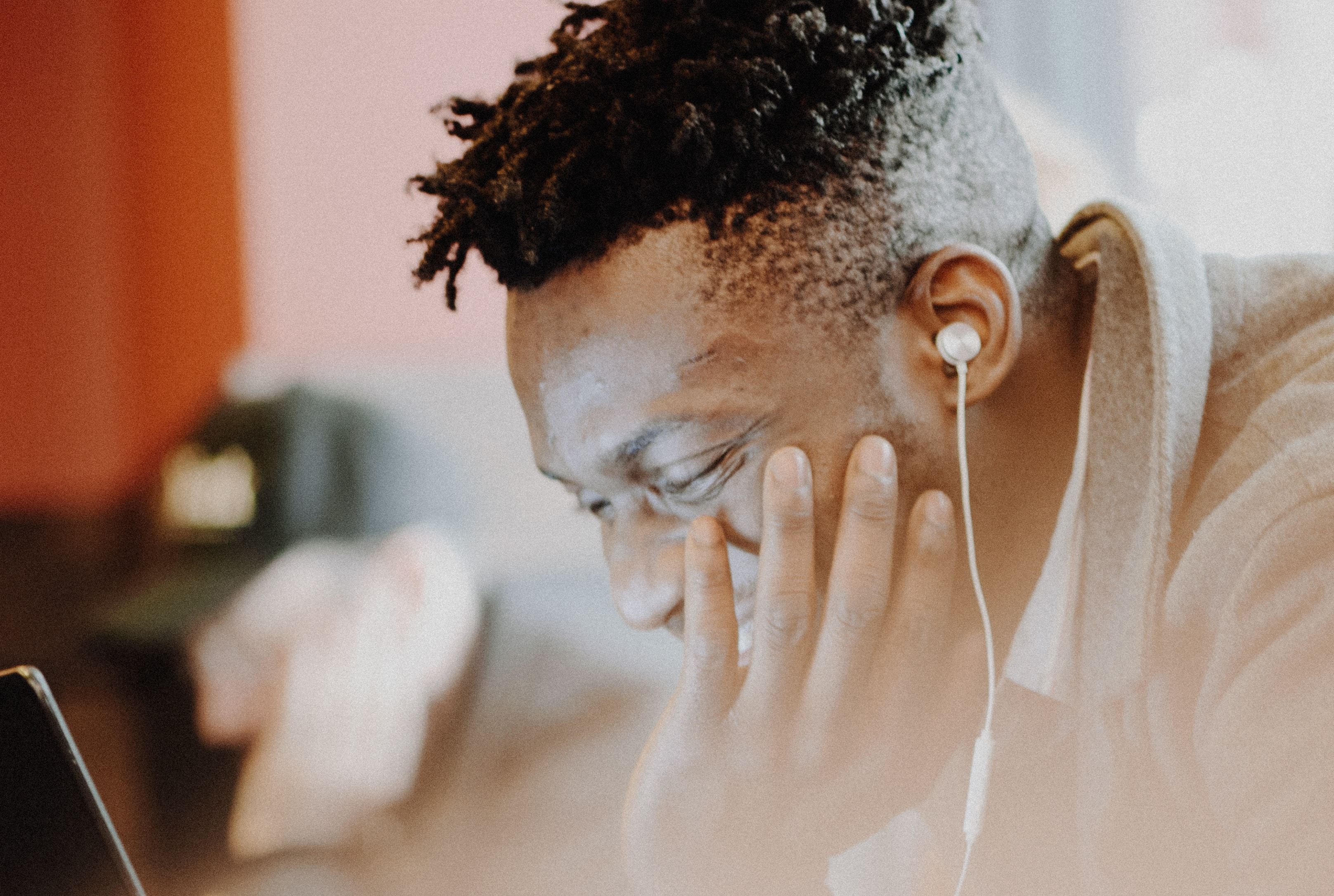 If you want someone to carve out time in their day for your content, you've got to make it as accessible as possible. Podcasts are a great way to do this. Make it easy to tune in, and you'll end up reaching more people.
If your webinars require that the audience can see visual information (such as software interfaces or charts and diagrams) then you should create a video podcast rather than an audio-only podcast. Without the relevant visual aids, listeners can get completely lost
How to Convert Your Webinar Into a Podcast
1. Record Your Webinar
Conference platforms like Zoom, Crowdcast and Demio let you record your webinar to be viewed later. Just start the meeting, and press record before you start.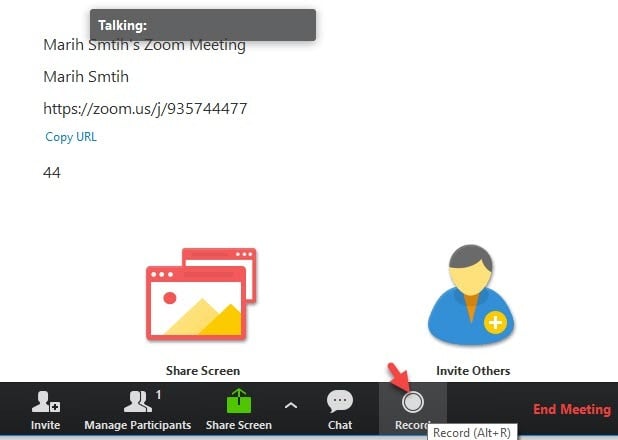 It's a good idea to do a test run before your webinar, to make sure everything works. Start a meeting on whichever video conferencing platform you're planning to use and record 30 seconds. Make sure the audio you get from this is a decent quality. If you find it's not good enough, consider using a different microphone to the one built into your laptop for the webinar.
After the webinar is over, you'll be emailed a video file of the webinar ready to download. Make sure you save it in a place you'll remember, and name it clearly. You don't want to lose it later!
Note: If you're creating a video podcast that's pretty much it. You can edit the mp4 file if you need to, adding intro and outro animations to make it look professional. And then simply upload it to YouTube and you're done! If you want to turn it into an audio podcast, then follow the additional steps below.
2. Isolate the Audio (3 Methods)
Once you've downloaded the video file of your recorded webinar, you'll need to separate out the audio from it. There are a few different ways you can do this, depending on what device you're using.
Apple
You should have the application QuickTime Player on your mac. Open your video file in QuickTime, then click 'File', then 'Export As' and then 'Audio Only…'. Save it somewhere memorable.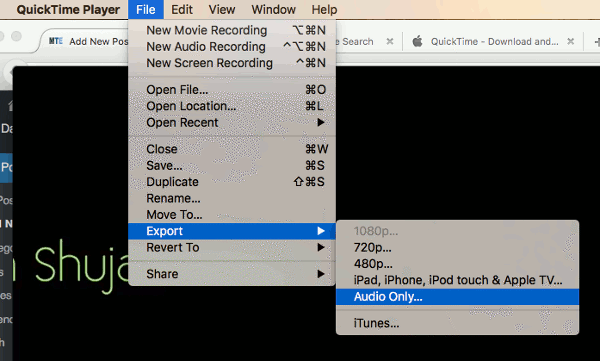 Windows
Download VLC media player on your device if you don't already have it. Open your video in VLC. Click on 'Media' in the top left to open the menu, then click 'Convert / Save…'. Choose an .mp3 file format and a bitrate of 128kbps. Finally, export the audio file to your computer.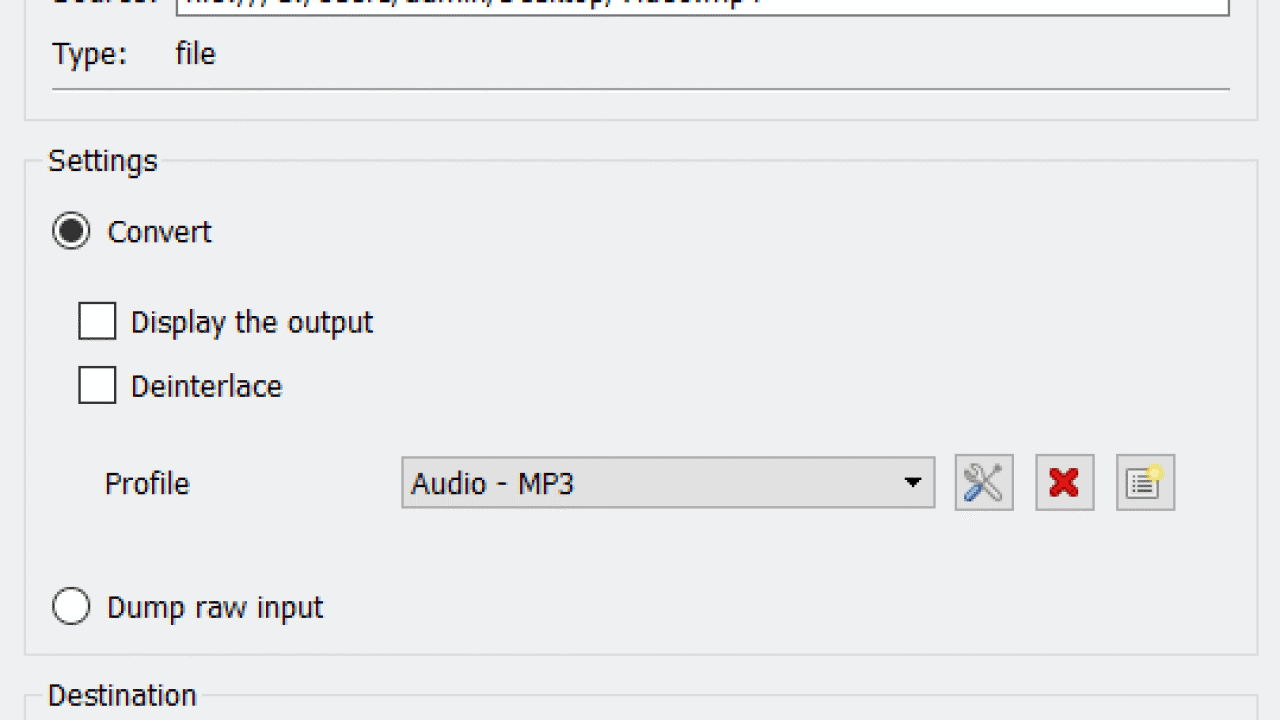 Web Browser
You can take out the audio with a website like Audio Extractor too. It's free and easy to use. Upload your video file and click 'Extract Audio'. Once that's done, you can click 'Download Audio' to save the new file.
4. Edit Your Audio (Optional)
You might want to edit your audio file to make it more suited to a podcast format. This part is entirely optional, and might not be for you if you're short on time. But editing your audio can make the listening experience a lot more engaging for your audience.
Making some small changes and tweaks through editing can make a big difference. Even things as simple as getting rid of any silences, taking out background noise, or adding intro and outro music, can make your podcast feel much more professional.
5. Upload Your Podcast
The easiest way to do this is to use a podcasting host like Podcast.co. We'll do all the work for you, getting your podcast onto Spotify, Apple Podcasts, Google Play, and everywhere else people can listen to podcasts. Then every time you want to upload a new episode, just drag and drop and we'll publish it everywhere for your listeners to find.

6. Share Your Converted Episodes
Get your podcast out there by sharing it everywhere. Put it on your website, share it on all your social media, you can even put a link to it in your email signature.
Email it to everyone who signed up for your webinar too, so they can go back and listen again whenever they want. This is a great way to make sure your webinar attendees are getting as much value as possible out of your event.
Conclusion
This is a great way to get more value out of all the hard work you put into your webinar. People can continue to get value out of it for ages after the event, and if anyone couldn't make it at the time, they don't have to miss out. With a podcast, everyone gets a chance to listen to what you have to say.