Pods Up North 2019!
We went to the first ever Pods Up North conference in Manchester's eco tech hub, The Federation.
Last Saturday the first ever Pods Up North conference was held in Manchester's eco tech hub, The Federation. It brought podcasters from all over the north together under one roof for a day of talks and workshops led by audio industry experts and award winning podcasts.
With a jam-packed programme, the event was a hive of activity from the get go and #PodsUpNorth19 quickly began trending on Twitter!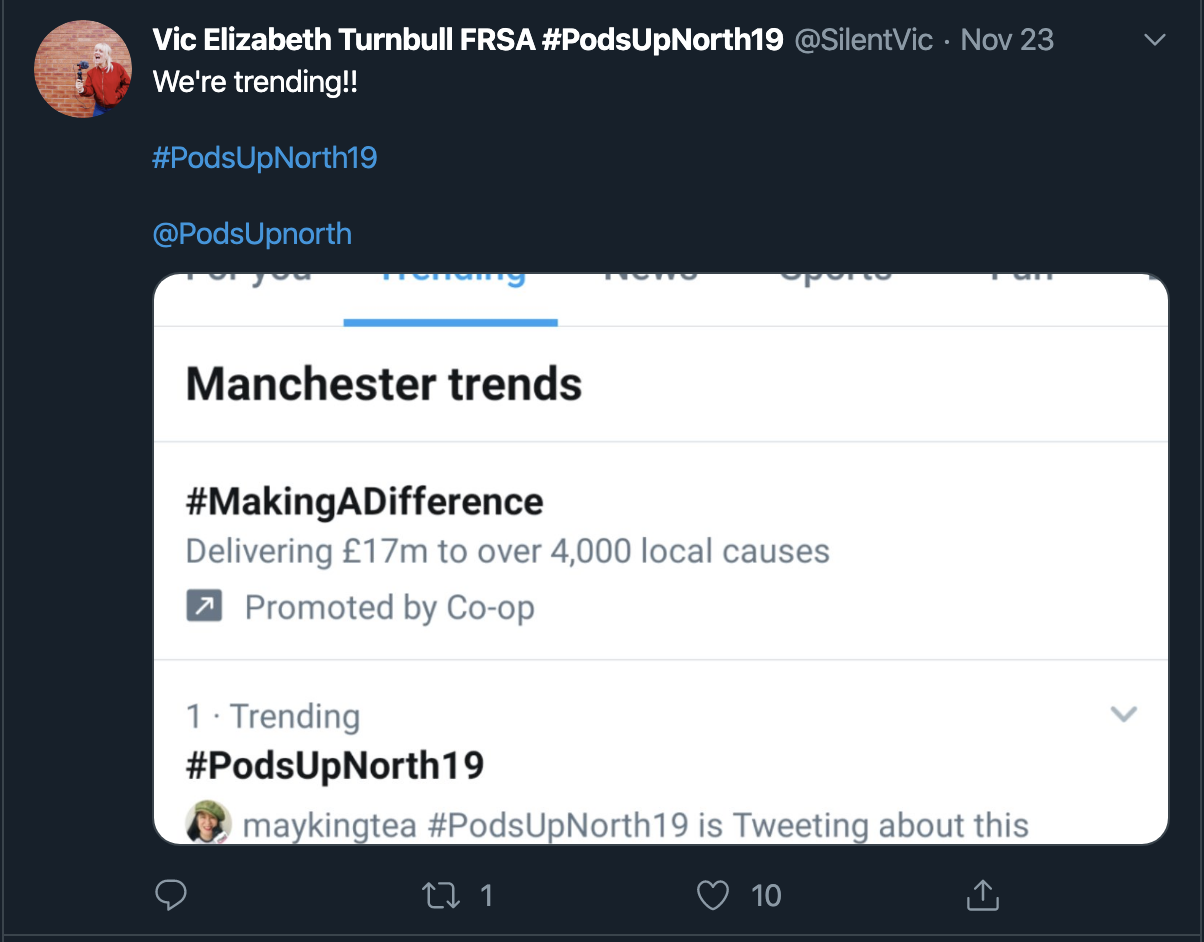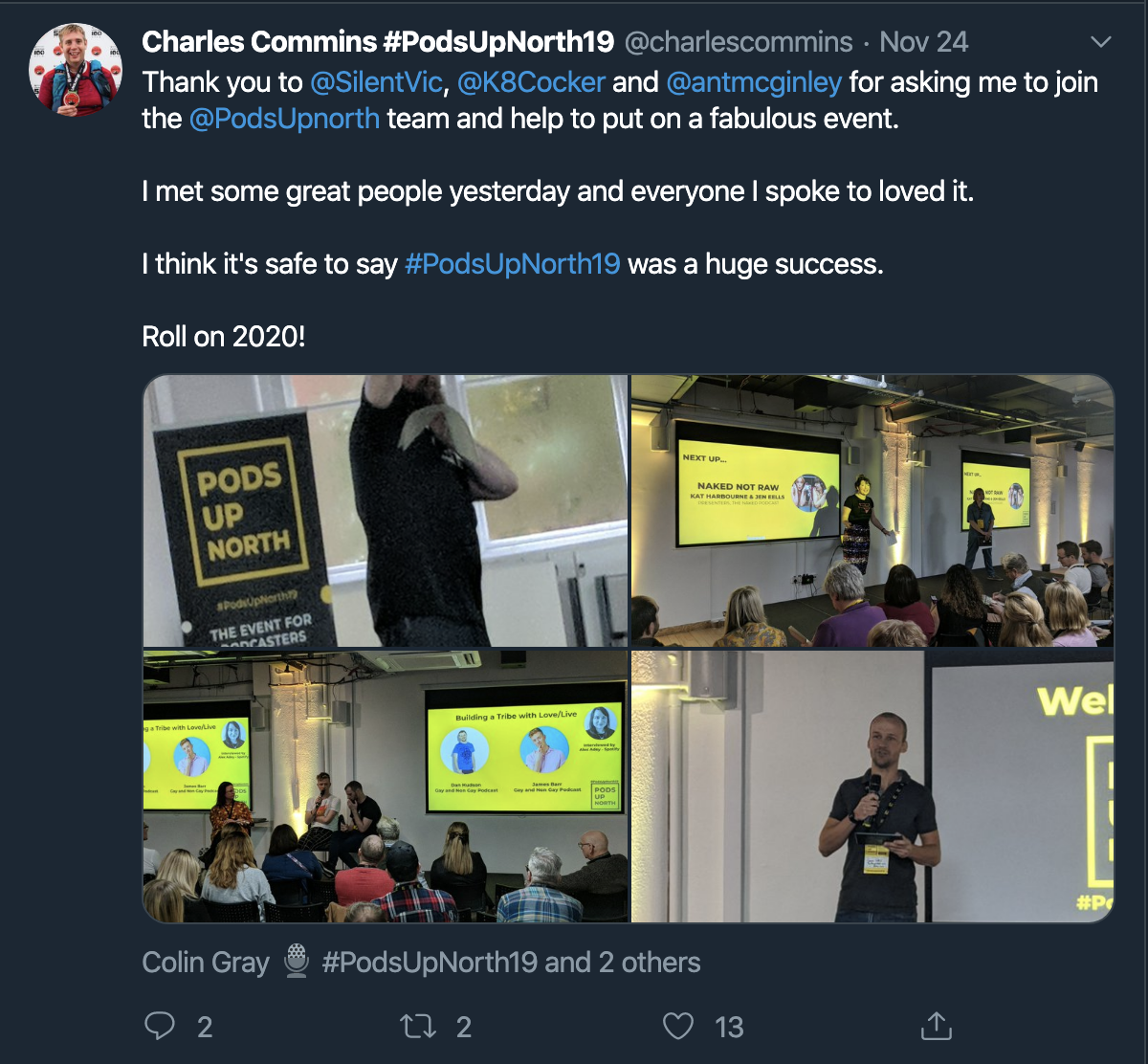 Spotify were the headline sponsor for the event and their support reflects the growing strength of the UK podcast scene outside London.
At the conference, Alex Adey, Podcast Partner Manager at Spotify UK, outlined their ongoing 'Sound Up' initiative which aims to increase the number of women and minority voices in podcasting world.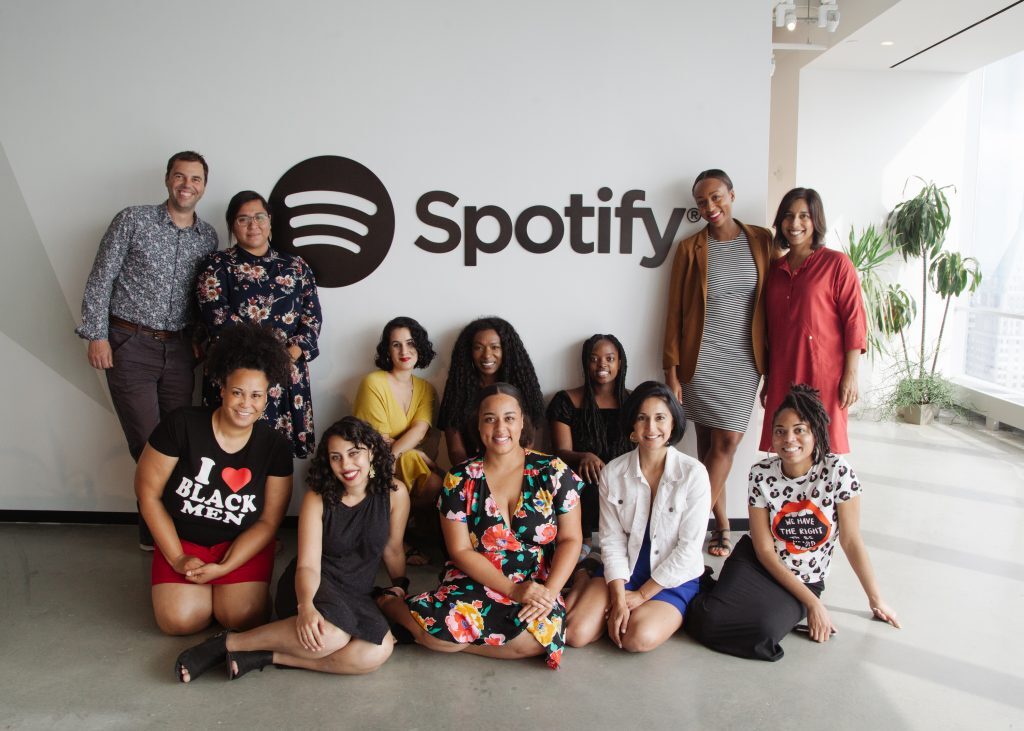 Other industry speakers included Controller of BBC Sounds Jonathan Wall, Managing Director of Social Chain UK Katy Leeson, and co-creator of the British Podcast Awards Matt Deegan.
There were also several guest appearances from award-winning podcasts including TV star Craig Parkinson from Two Shot Pod, A Gay and A Non-Gay, and The Naked Podcast.
And Podcast.co's very own Mike Cunsolo was there to talk about the rise of YouTube as a podcast listening destination.
Pods Up North is the brainchild of Manchester-based podcasters and audio experts Kate Cocker, Vic Turnbull and Ant McGinley. The trio explained their one of their main motivations was to shine a light on all the podcast innovation and creativity going on outside of London
"We started Pods Up North to support and celebrate the incredible podcast talent coming out of the North. Events like this have been 'South-centric' so far. We've designed Pods Up North for Podcasters of all levels, from those thinking about podcasting, to podcasters who are looking to take their craft to the next level. There is so much podcasting talent in the north – at the moment people have found their own way, so we're excited to bring people together, share knowledge and help the podcasting community grow!"
The team here at Podcast.co had a great time and we're looking forward to the next event. Roll on 2020!