When starting your own podcast, you're confronted with having to know what equipment you need. For starters, you need some podcast headphones. But which ones? Well, that depends on your requirements such as budget, comfort level, and audio quality.
What to Look for in Podcast Headphones?
It's important to consider the key factors before you drop any cash on the best podcast headphones for you. These come down to:
Comfort: A comfortable pair of over-the-ear headphones are essential, especially when wearing them throughout the day. Padded cushions and big headphone ear pads are well worth your while.
Sound Isolation: The best podcast headphones are able to block out traffic, fans, or most other distracting low level noises. But make sure you avoid active noise cancellation, as they tend to capture noise outside and invert it inward to cancel out sound, resulting in weird compressed audio.
Frequency Response: How your headphones sound makes a huge difference in the level of quality when you listen back to your podcast. You're going to want a flat frequency response, so that your audio playback is accurate without filtering in additional sounds (like increased bass response).
Wired or Wireless: Do you move about a lot? If so, wireless is probably the way to go. But if you're sat in a studio all day, you'll be better off with corded headphones, as you won't need to worry about charging them.
Price: Money doesn't grow on trees. If on a tight budget, you can get a decent pair of headphones for around $50-$150. But the reality is, the more you spend, the better the quality you'll likely find.
The price range at your disposal determines the different levels of podcast headphones available to you. But spending $20-$30 on a pair of affordable earbuds won't last you long, and will likely cause discomfort after long periods of usage. Splash out $200+ on a pair of premium headphones however, and they'll last you much longer.
Whatever your budget, we've compiled a list of the best podcast headphones we've found to help give you a leg up on what's currently available.
12. Audio Technica ATH-M50x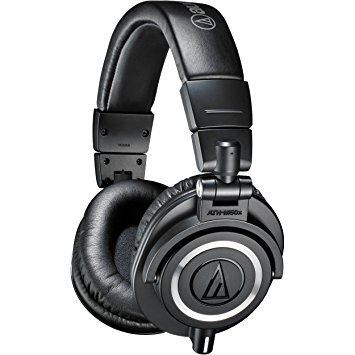 The Audio Technica ATH-M50x has a good reputation for providing good studio quality that's ideal for monitoring shows. Plus they're handy for guests, if you have a few spare.
Although these are wired, they do have an option to attach a Bluetooth adapter if you're not a fan of cables. The foldable ear cups are also ideal for listening on the train, and it makes them easy to store. They're often praised for their levels of comfort, particularly for the price you pay. Check out customer reviews on Amazon to get a gauge on what other users make of it.
On a technical level, these have a max input power of 1600mW and produce a frequency ranging from 5000Hz to 28,000Hz. Basically, they don't consume much power and can be powered off a phone whilst producing good quality audio. Definitely worth sampling if you're on a budget, or need a few at your disposal for guests.
Cost: $169.00 / £119.00
11. Beyerdynamic DT 770 Pro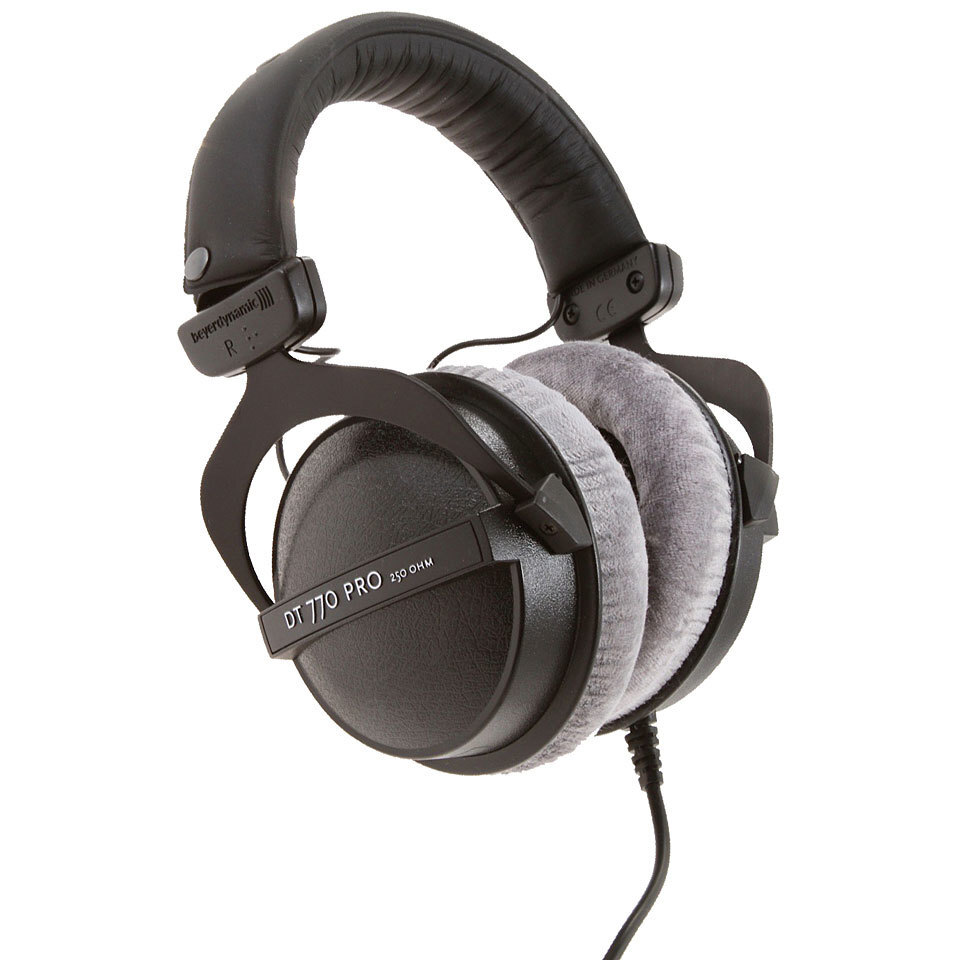 Beyerdynamic are renowned for producing high-quality audio equipment, like these DT 770 Pro headphones. In fact, they're the industry standard in the UK due to their superb audio reproduction. And they're also pretty comfortable (even after being worn for a few hours).
This pair of podcast headphones were designed with studio use in mind, making them great for podcasters editing audio as well as sound engineers. The ear cups themselves use a closed design, meaning they minimise noises outside, and stop sound leaks to help improve audio reproduction.
There are a number of different models available for jack sizes, powers, and more depending on your requirements. But overall, the Beyerdynamic DT770 Pro headphones are a reliable alternative used by radio presenters and aspiring musicians alike.
Cost: $145.00 / £119.00
10. Sennheiser HD 280 Pro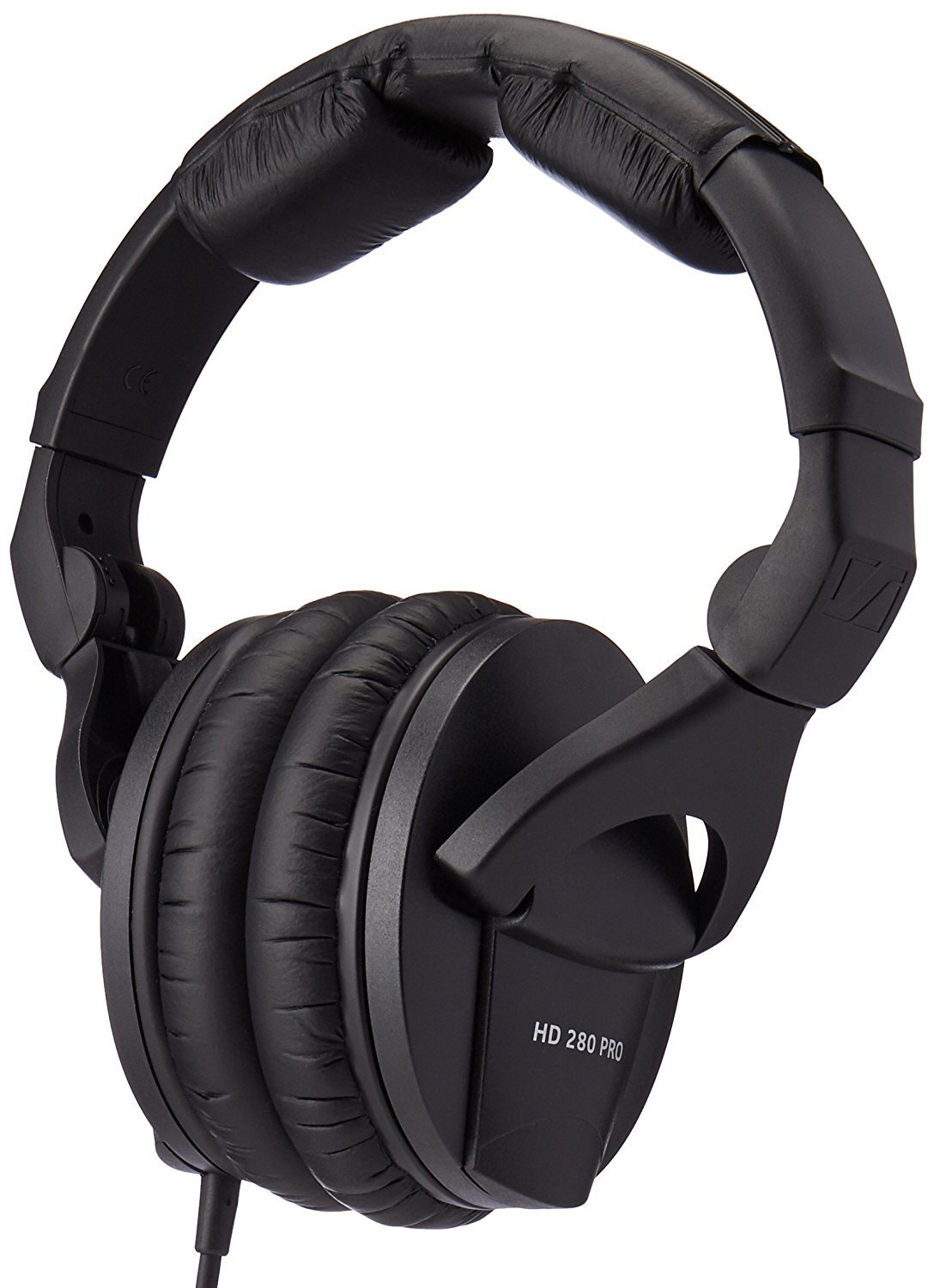 Now here's a pair of podcast headphones that are not only affordable, but offer premium quality too. While edging towards the three digit price mark, they provide a copy design ideal for long listening periods, a closed cup, and up to 32db of passive noise isolation.
It's also worth noting that there is a newer version of the H2 280 PRO called the HD 380 PRO (noticing a pattern here?). Essentially they do the same job, but there are minor upgrades including a slightly more sleek design and improved frequency response.
And let's not forget its replaceable components, making these very durable.
Cost: $98.99 / £76.80
9. Bose QuietComfort 25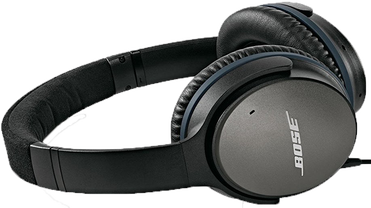 This pair comes at a higher cost, but you're definitely getting your money's worth with these.
Specifically, Bose's noise cancelling technology is arguably unrivalled. Rest assured that any noises around you are completely cancelled out, resulting in clearer and crisper audio. Their snug fitting ear pads are also made with memory foam, ensuring a pleasingly lightweight design.
They're also bundled with a lightweight carry case, making them easy to transport, and reducing the risk of damage.
Cost: $209.93 / £169.35
8. Harman Kardon CL Precision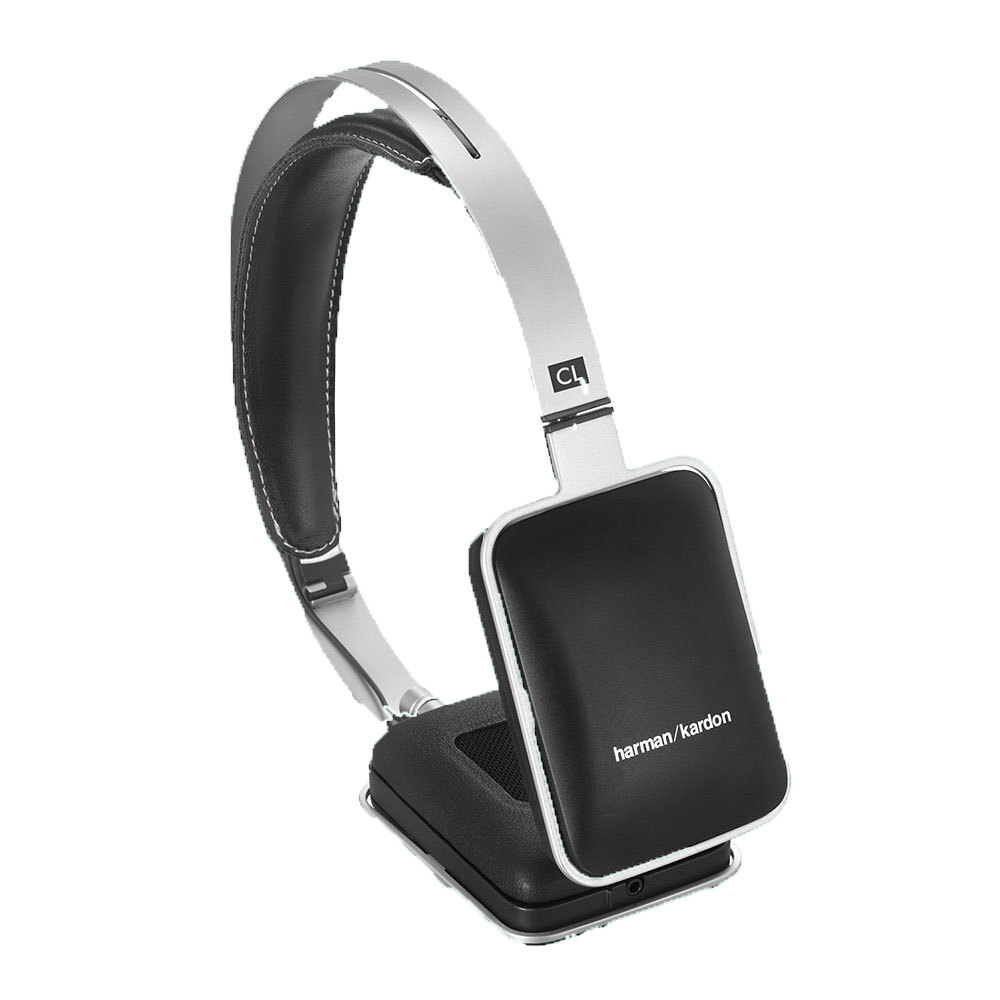 If you're looking for a pair of podcast headphones that deliver superb audio quality alongside a stylish and modern design, the Harman Kardon CL Precision is for you.
It's unique design is not only eye-catching, but the slow retention foam within the ear cups makes them incredibly comfortable to wear. You'll also find an acoustic seal around the ear, enhancing the sound clarity and more efficient noise cancellation. The ear cups also swivel to fit inside the travel case provided, however the lack of hinge means they don't fold up completely.
Also included are two interchangeable headbands to help fit any head size.
Cost: $199.99 / £150.00
7. SkullCandy Hesh Evo Wireless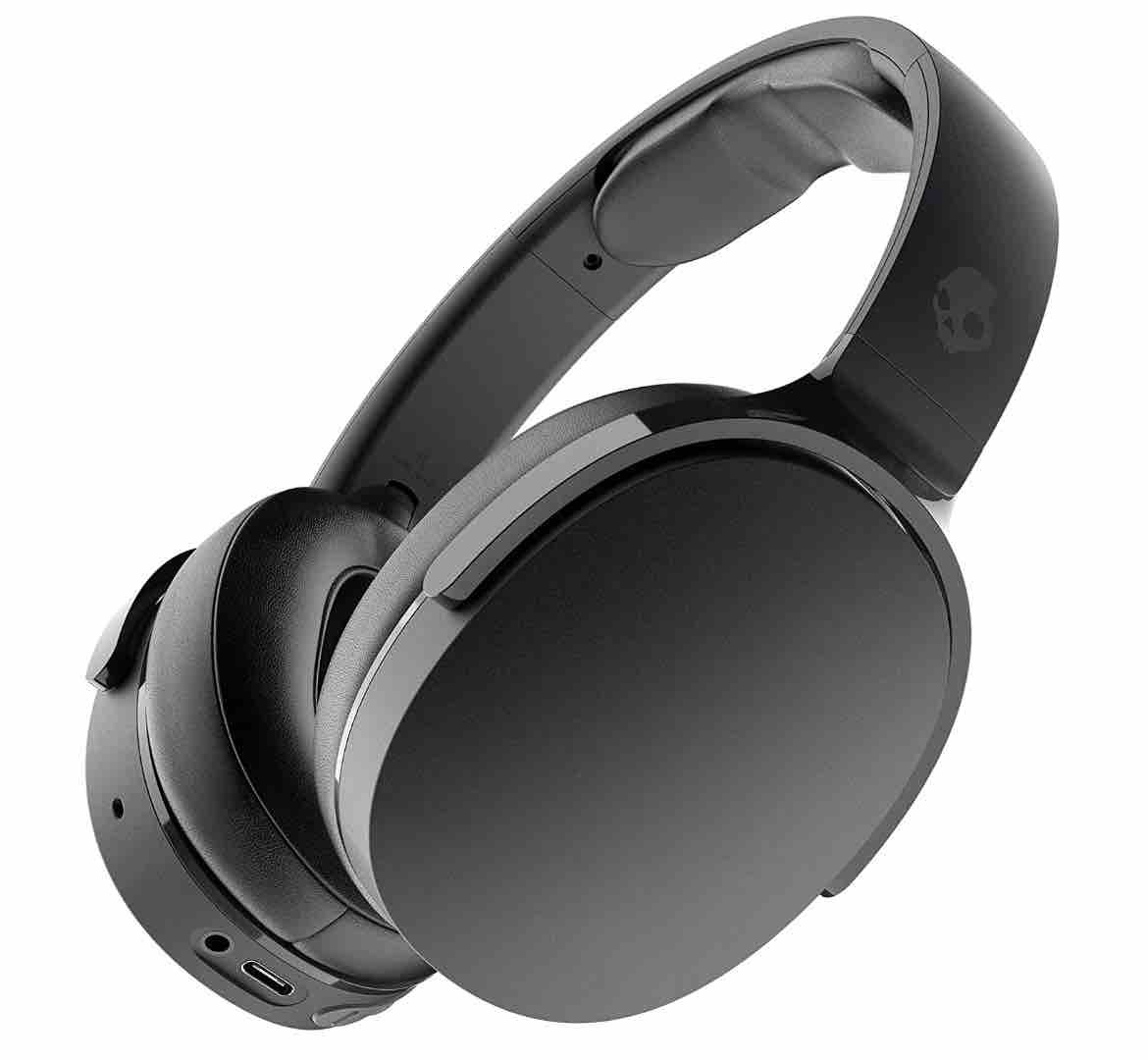 The stylish design hasn't sacrificed audio quality with these podcast headphones. Built to last with up to 36 hours battery life, they also benefit from a fast charging time too (10 minutes gives you 3 hours).
They're also easily transportable, featuring flat-folding and collapsible headphones, and are also a comfy choice with a super lightweight headband and plush on ear pads.
Cost: $77.49 / £69.99
6. RØDE NTH-100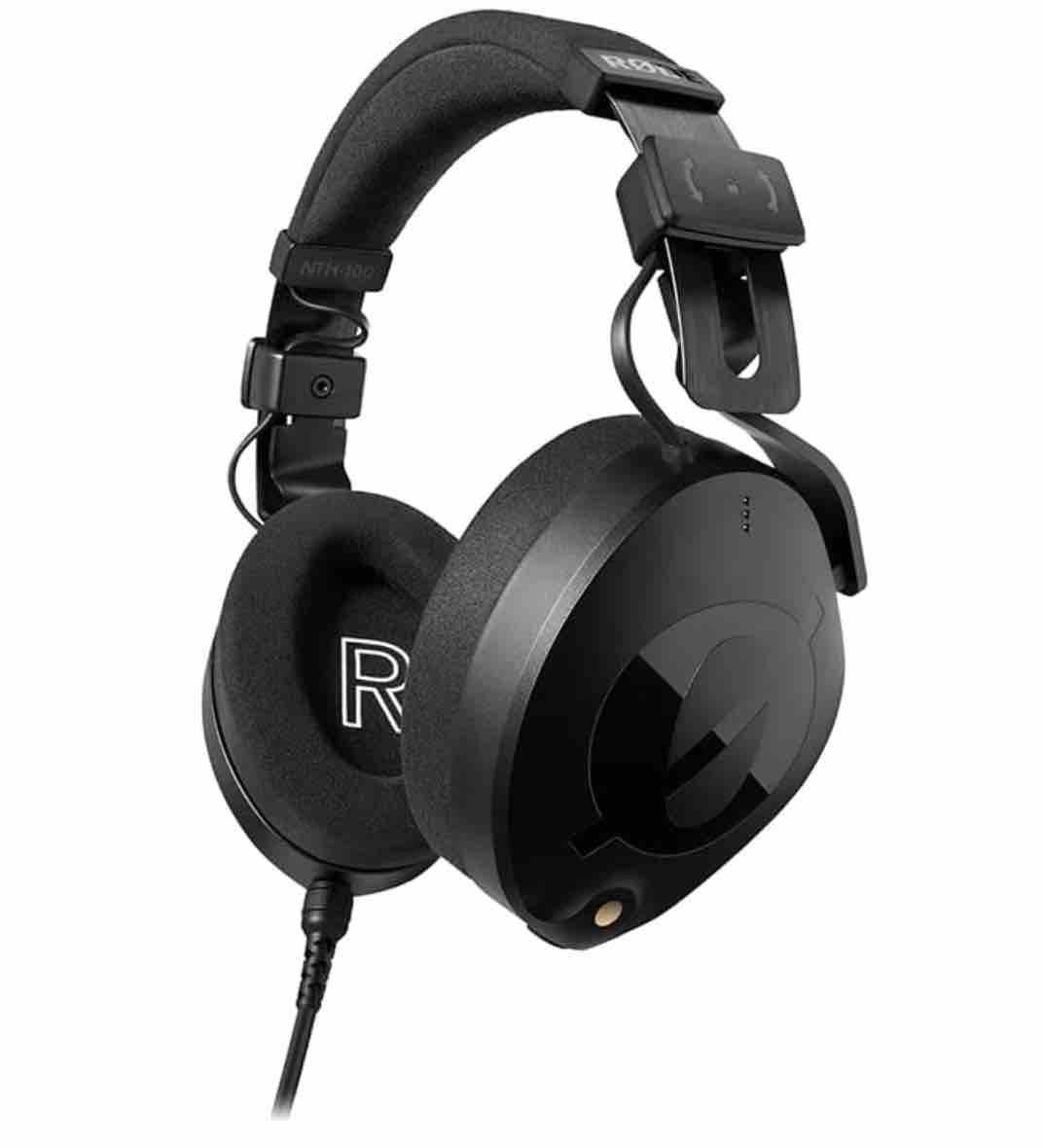 Renowned for its microphones, RØDE breaks into the world of podcast headphones with aplomb. The NTH-100 are equipped with a cooling gel on the ear pads, enhancing its comfortability and catering towards longer studio sessions.
The headband is fully adjustable, so you can customise the fit to your needs, and the audio quality provides a crystal clear sound that emphasises clarity and detail.
Cost: $149.00 / £133.00
5. LyxPro HAS-15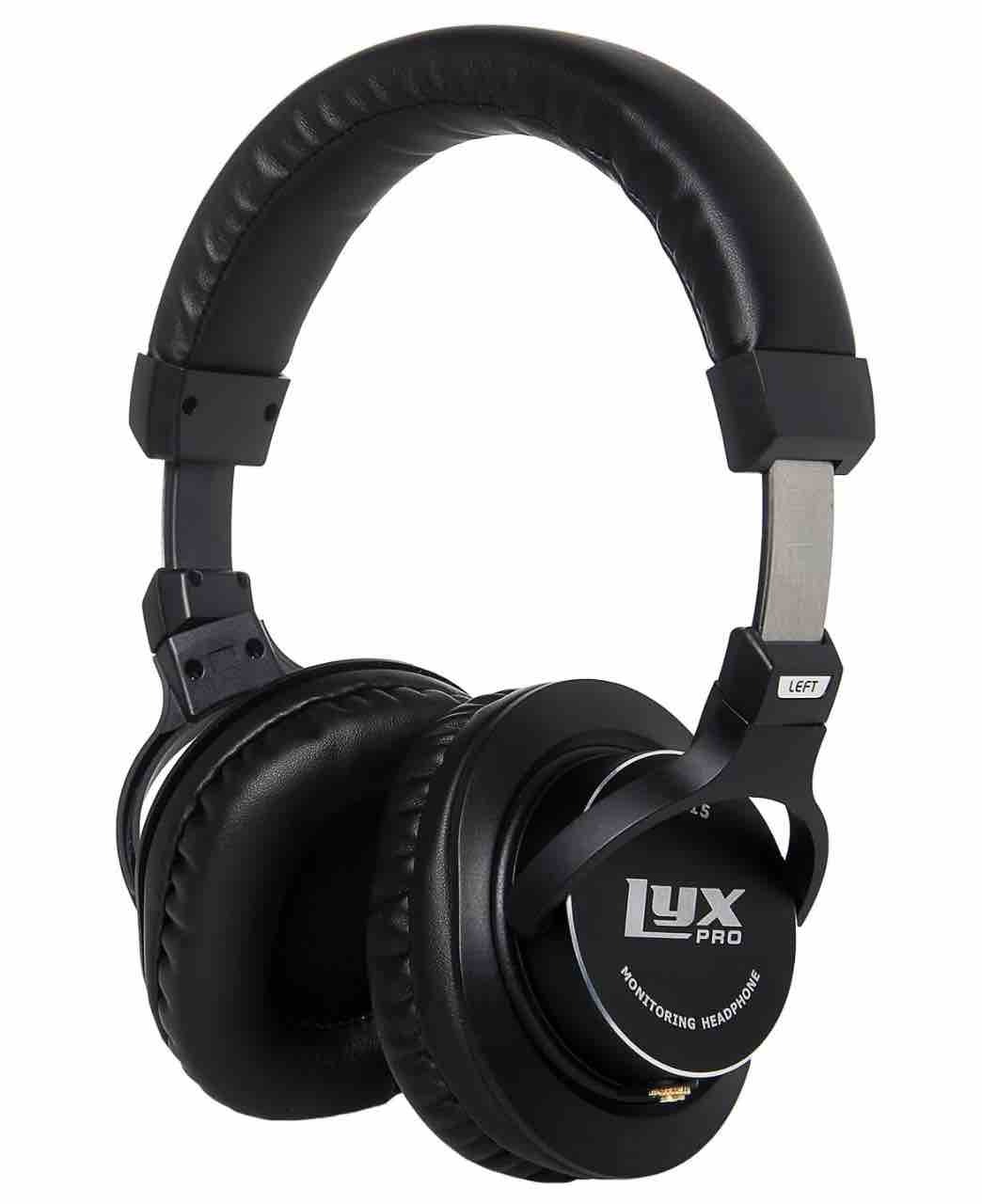 If you're on a tight budget, you could do a lot worse than the LyxPro HAS-15. With closed backs and over-ear pads, they're great at reducing noise bleeding and also provide decent exterior noise cancellation.
They're lightweight with rotating leather cups, so it's likely they're not as comfy as some of the top-end headphones, but still a good option. Couple that with the closed backs and over-ear cups, and any bleeding sound is sealed off. One common complaint customers have noted is that the bass isn't quite as good as some of the higher-end models but, for the price you pay, these aren't a bad choice at all.
Cost: $39.99 / £55.81
4. Audio Technica ATH-M30X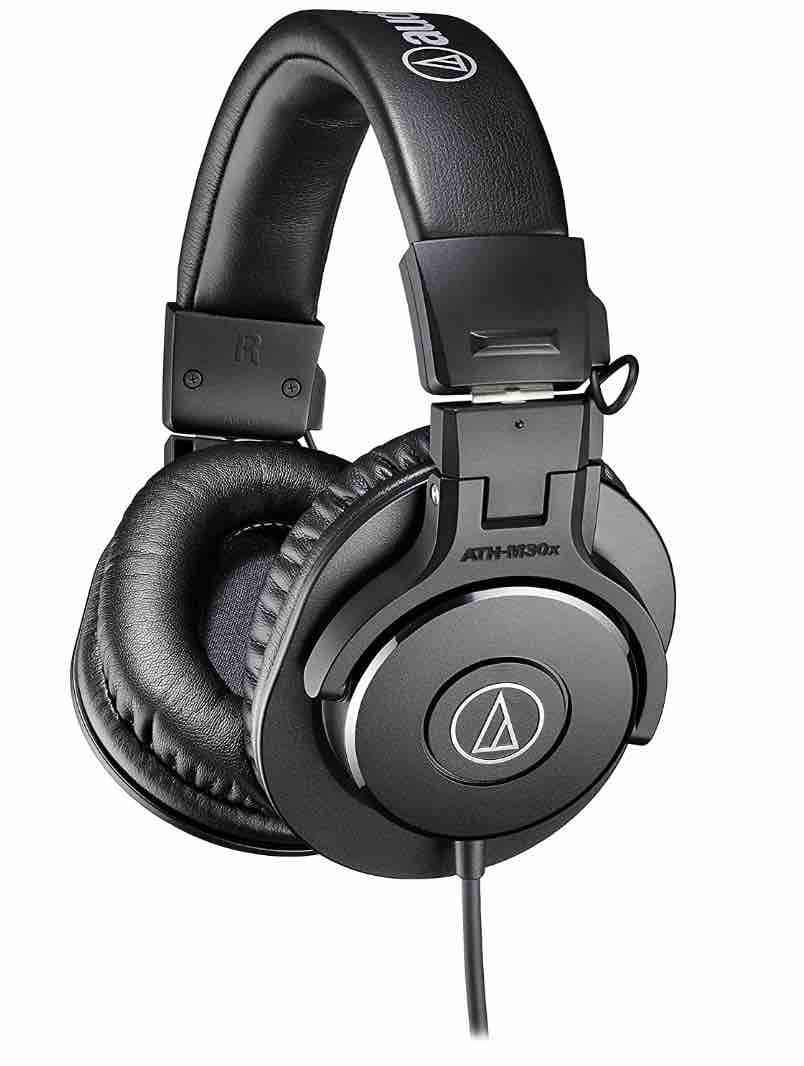 All the quality of the ATH-M50X but without the hefty price tag, the M30X is resilient and a good calibre of podcast headphones. Customers often compare the two and the differences are minimal.
There is however a difference in audio quality between the two models, albeit a very slight one. But the M30X does offer an easily foldable design for transportation and closed back ear cups for excellent prevention against sound bleeding. They're built for both durability and comfort, making them a steal considering the low price tag.
Cost: $79.00 / £63.00
3. Shure SRH440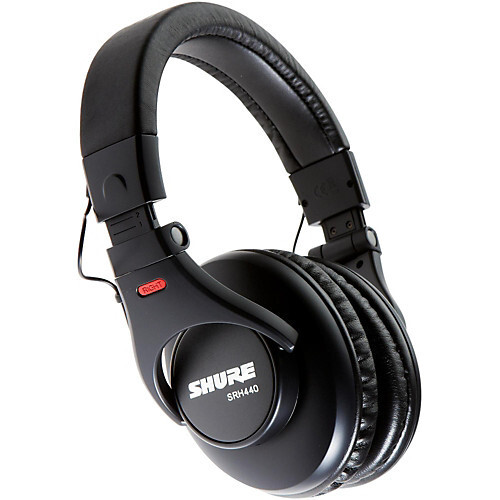 Sitting comfortably in the two digit zone is the Shure SRH440, complete with features commonly found in higher end headphones, such as replaceable ear cups.
With its 10ft coiled cable, these podcast headphones are ideal for studio and home use. The closed backs to the ear cups on the SRH440 result in a superior noise reduction and less sound bleeding. They also come with their own bag to protect them while you're on the go.
Cost: $79.00 / £68.00
2. Sony MDR7506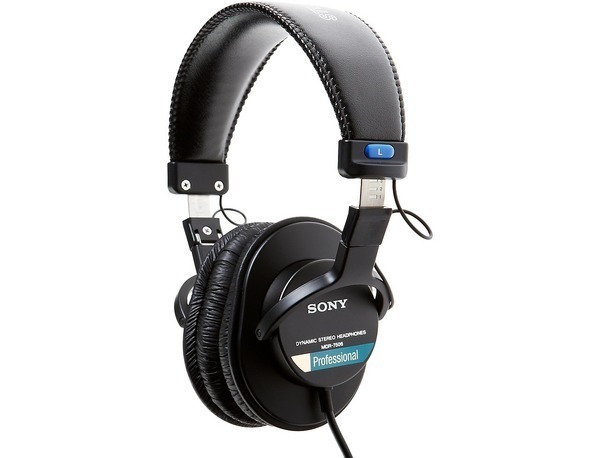 Next up is the Sony MDR7506. These are one of the best pairs of headphones for podcasting - perfect for studio monitoring and home recording. Did we mention the reasonable price tag?
The rugged yet practical design and replaceable ear cups ensure these are built to last. Yet they also provide a cleaner and crisper sound than others in its price range. While the ear pads are slightly thinner when compared with other models, they're comparatively light. As a result, they're pretty damn comfortable over longer periods.
Cost: $84.00 / £83.00
1. Edifier H840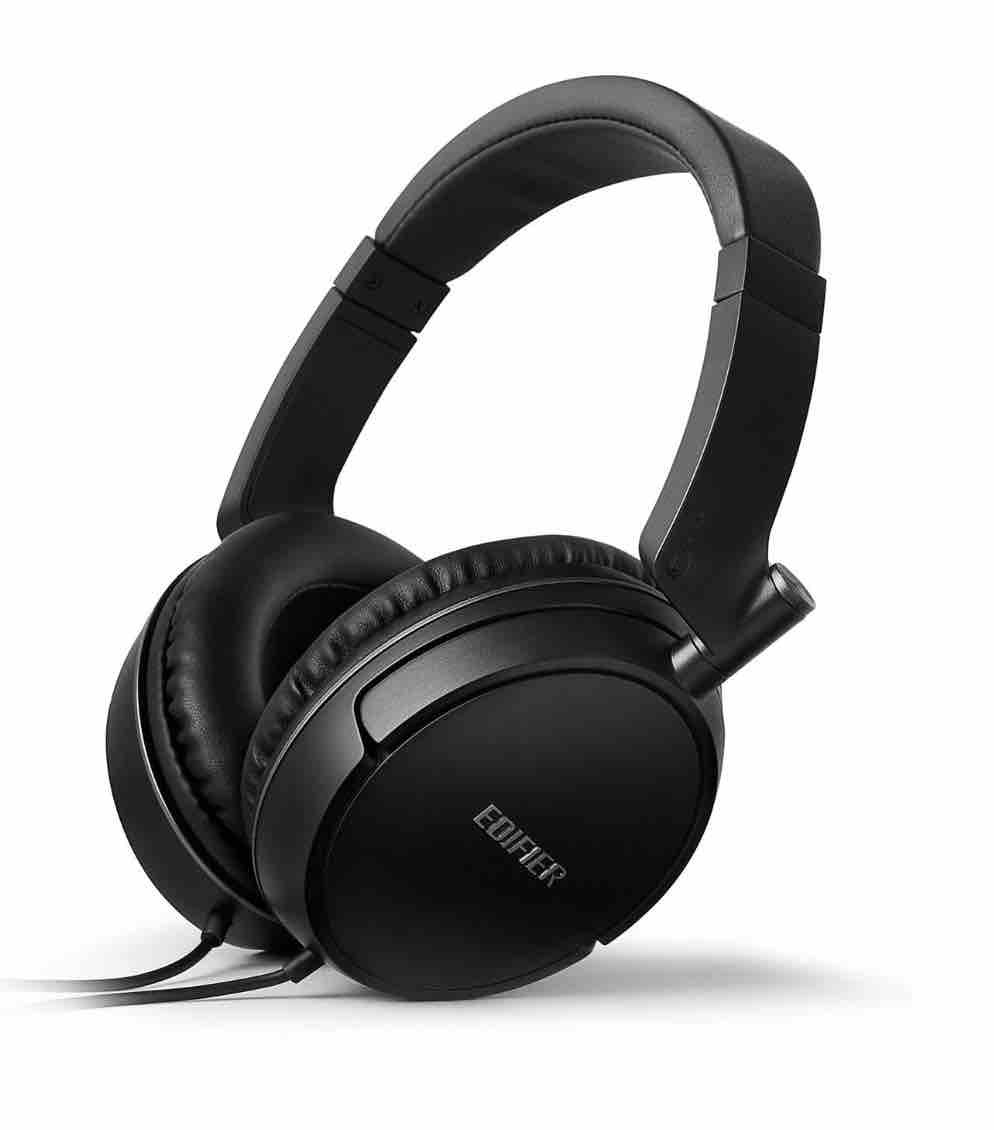 Another bargain buy are the Edifier H840 headphones, delivering a high quality sound as well as being lightweight and comfortable.
These have been made with AKG tech to give customers a very good audio experience. In addition, the adjustable bass and noise isolation makes this a practical purchase for studio recording too.
There are a couple drawbacks worth considering, including a lack of Bluetooth and in-built mic. But these are minor sacrifices when you take the price into account.
Cost: $49.99 / £56.96
So, What Are the Best Podcast Headphones?
With so much choice, it may take you a while to decide which podcast headphones will work best for you. Which is why we've provided a breakdown of what we feel would work in various settings, from the list above.
Best for Studio: BeyerDynamic DT 770 PRO
BeyerDynamic themselves have tooted this as being "perfect for studio and stage recordings" and we're inclined to agree. With closed backs and over-ear cups, the noise bleeding is non-existent and the noise cancelling provides very clear audio.
Best Budget Headphones: Audio-Technica ATH-M30X
The Audio-Technica ATH-M30X provides a number of top tier features at a very reasonable price. In fact, they provide some of the best audio quality considering its price tag, and are built to last. The differences between these and the M50X are virtually non-existent.
Best for Bedroom Podcasting: SkullCandy Hesh Evo Wireless
You may think this an odd choice, but wireless headphones give you the room to move around and relax. Besides, there's a wired option for those wanting a physical cable. These still provide very good audio quality and are specifically designed to be comfortable, meaning your ears won't be suffocating after a long podcast recording session.
For our full, comprehensive guide on how to start a podcast, click here.